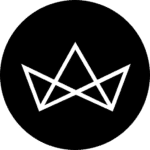 This week's best stories: Junior designer brands, guide to Ipoh, and interview with Bernice Chauly
This week is indeed an eventful one. We first heard news of Bulgari Hotel Tokyo, set to open in 2022 at Tokyo Station area. The hotel will take up the top seven floors (39th to 45th) of an ultra-skyscraper planned for construction in the Yaesu 2-Chome North District Category-I Urban Redevelopment Project.
Next up, The Avengers: Infinity War movie just premiered a couple of days ago but probably half of Malaysia has already gone to watch the film with the number of spoilers on social media.
If you didn't manage to get tickets for the movie this week, don't be disheartened. Fill up your weekend by attending coffee workshops, or go for a run with the new Fitbit Versa. We have more things lined up for you with our this week's best stories.
Style
This is how you can make your child Instagram famous — by dressing them up in junior designer brands. Your child could stand amongst the ranks of Alia Wang — niece to designer Alexander Wang, Coco from Tokyo who's taking over the Instagram fashion community with her bold and eccentric style, and Prince is the child street style star that everyone wishes they were at that age.
Beauty
Don't let the weather and heat stop you from applying skincare. Gel moisturisers have high moisturising levels but are also extremely lightweight (or even weightless) in texture. It absorbs quickly into the skin and doesn't leave any greasy residue behind. Here's some that just hit the market.
Culture
Award-winning author of six books, Bernice Chauly, is an unforgiving and powerful voice of her generation. Her latest: Once We Were There, which won the Penang Monthly Book Prize 2017, is a politically charged novel brimming with drugs and sex whilst tackling race and religion — considered taboo in Malaysia. We spoke to Bernice about the challenges she faces in this industry and being an outspoken female voice in Malaysia's literary world.
Food
Right in the heart of Bukit Bintang is Brasserie Fritz, a new eatery by the founders behind Troika Sky Dining. The main concept is French, with over 80 items divided between breakfast, little plates, sandwiches, mains and desserts. It may be overwhelming to some, so let our review on Brasserie Fritz shed some light.
Travel
We've heard about the great food stories coming from KL, Penang, and also Malacca — but somehow not much on Ipoh, Perak. This small capital may be the city of limestone hills and hot springs, but there are notable eateries scattered across the town. Our Ipoh guide is here to help you with your journey.
#lifestyleasiakl's Instagram of the Week
@gucci's latest fragrance, Bloom Acqua Di Fiori is more vivid, energetic, and fresh compared to their first launch. With the original spicy-floral notes of tuberose, jasmine and honeysuckle, this time it's made fresher with green accords.