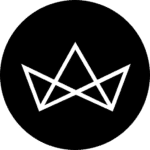 This week's best stories: Miyazaki wagyu, lesser known Japanese cities, and comedian Kavin Jay
Now that the royal wedding is done and dusted, do you feel as though your life has lost that little glimmer? Fret not, because we have this week's edition of the best stories to brighten up your day — quite literally, in fact. We'll be covering some of the best home lightings 2018 has to offer after you've furnished your home with enough Harry chairs from Ikea.
Don't drown your post-royal wedding blues in sorrow — instead, head up to Genting to try the world's most expensive Miyazaki beef, because you're worth it. Then, book a holiday to Japan and explore some of its lesser-known cities. If all else fails, we're sure watching a comedy show by funnyman Kavin Jay on the new Malaysia will help you move on with life.
Without further ado, these are this week's best stories.
Dining
The world's highest-grade Miyazaki Wagyu A5 – Nakanishi Premium Wagyu – is now available in The Olive Restaurant at Resorts World Genting. But is it worth dropping RM500 on a slab of meat? Read our article on why the Nakanishi Premium Wagyu is worth its weight in gold.
Style
The fanny packs of our parents' generations are back in style — but much better. We break down the ways you can style the fanny pack — now called a belt bag — and how to not make it look fuddy-duddy.
Travel
Book your holiday to the land of the rising sun minus the horde of tourists. How is that possible, when Tokyo is absolutely crawling with people, we hear you ask? Well then, you will need to read our story on the lesser known cities to visit in Japan that will give you that extra touch of zen.
Beauty
We repeat: oil is good for you. Whether in your gut or on your skin, it will nourish your body. Extend the goodness of oils to your hair with our handy guide on hair oils that will guarantee the ultimate shine of your mane.
Home
Natural light is great for your home, but what happens when the sun goes down? That's right, you'll still need artificial lighting. Home lighting can still be sexy, especially when you get around to reading our roundup of the most stylish designer lighting that 2018 has to offer.
Culture
With the dawn of a new Malaysia, we're about to see a lot of changes and it's not just political ones. Freedom of speech gets a revival and comedian Kavin Jay is riding that wave. Check out our interview with him on his Netflix series and the future of comedy in Malaysia.
#lifestyleasiakl's Instagram of the Week
Clarins adds two new products to their Extra-Firming range. What are they? What can they do? Only one way to find out: check out our Instagram profile.
Follow us @LifestyleAsiaKL on Facebook and Instagram on the latest restaurant openings, fashion previews, cocktail parties and celeb sightings in Kuala Lumpur.