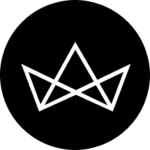 This week's best stories: Ralph Lauren's Polo Bear, Bar Trigona, 2018's luxury SUVs and more
Kuala Lumpur Fashion Week 2018 is halfway through. So far, we've witnessed nothing but creativity and novelty from an amazing pool of local young designers. Kit Woo gave a super-cool show with his warrior-inspired collection while A-Jane took on a more-is-more approach with her extra-bold music-informed pieces. If you're attending KLFW 2018, be sure to also take part in our ongoing #LSAKLBestDressed contest and stand a chance to win a hotel night stay, Moschino sunglasses, and gift sets from Diptyque. More info here.
In between shows, take the opportunity to catch up with friends or enjoy the rest of the week with these afternoon tea spots in KL. Otherwise, mark your calendars with some of KL's most happening performances and shows that will be happening in August and September.
For more interesting suggestions on what to do in the weeks to come, continue reading.
Beauty
There's no need to travel halfway across the globe to experience the beautiful Provence. From the 20th – 26th of August 2018, L'Occitane Pop-Up Cafe & Texture Beauty Bar will give you a Provencal experience with an all-French setting based on the lush greeneries of Provence. Indulge in the various sections across the installation for you to try out L'Occitane's products. Be sure to pre-register your visit first to avoid the queue.
Style
The Polo Bear is often brought up at the mention of fashion label Ralph Lauren. It was a gift of a bear dressed in Ralph Lauren that inspired Richard Tahsin, who was working in the art department for Ralph Lauren menswear from 1990 to 1996. While the original idea was to sell the Polo Bear itself, manufacturing cost was too expensive. The iconic emblem then became a print on sweatshirts, sweaters, caps and hoodies.
Drinks
You've probably seen this bar everywhere on social media by now. One of the latest bar opening in Kuala Lumpur, Bar Trigona is located on the 7th floor of Four Seasons Hotel KL. The cocktail menu is designed by Ashish Sharma (previously from Manhattan Bar in Singapore, #1 on Asia's 50 Best Bars 2018). He and his team work closely with local farms and one particular ingredient that is featured prominently in most of their drinks here is the Trigona honey. Read our review here.
Dining
These are not just your ordinary fast food ice cream cones, artisanal ice cream do not take any shortcuts. In fact, incorporating natural flavours seem to be the latest food hype. They are homemade, without any additives or artificial colouring and flavouring. So indulging in these sweet offerings may not be so bad after all.
Watches
These royal princes are often photographed that eventually, one by one, they become style icons across the globe. They may not wear pretty dresses and jewellery but their timepieces get the spotlight and it's no surprise as royals have always been the most sought-after clienteles in the watch industry. We've compiled our favourites here, from Prince Charles of Wales to Prince Abdul Mateen of Brunei.
Motors
Sports utility vehicles (SUVs) belonged in a whole other category of vehicles. They are built to go far, with off-road features and rugged looks that look great on the highway. Now, these new luxury SUVs from car brands like Lamborghini, Maserati, and Porsche come with the latest automotive technology and innovations for your best drive yet. Here are the best luxury SUVs of 2018.
#lifestyleasiakl's Instagram of the Week
In conjunction with the 200th anniversary of the Hennessy V.S.O.P, a special limited-edition carafe pays tribute to its heritage as well as "The Future of Mastery". Known as the "charentaise", the original bottle dates back to as far as the 19th century.
The reimagined design of the 200th-anniversary edition plays on a modern twist of the original slope-shouldered charentaise architecture. It also takes inspiration from the cognac's original label, most notably the house's vine leaf motif and vintage stamps.
Follow us @LifestyleAsiaKL on Facebook and Instagram on the latest restaurant openings, fashion previews, cocktail parties and celeb sightings in Kuala Lumpur.