Fried chicken is incredibly hard to resist. Crispy skin coated with spiced batter and a flavourful marinade that goes into the juicy meat leaves you craving for more – especially when it is served piping hot. It's no wonder that fried chicken is one of the most favourite food among Malaysians.
That's one of the main reasons why Korean fried chicken restaurants are doing so well here with the likes of Nene, Kyochon and Jinja leading the market. But if you're sick of the same old flavours of commercial fried chicken, a humble ayam goreng berempah at any roadside stall would suffice. Otherwise, opt for a gourmet version at cafes like MyBurgerLab's Milo-coated Chicken Strips with budu dip (that ran out earlier this year), Muse Eatery for its fermented shrimp sauce rendition, and Table & Apron for its signature fried chicken.
And let's just be honest, we cannot get enough of fried chicken – especially if you're an ardent foodie. Here are some of the best places in KL that serve a good gourmet fried chicken.
(Featured image: Table & Apron)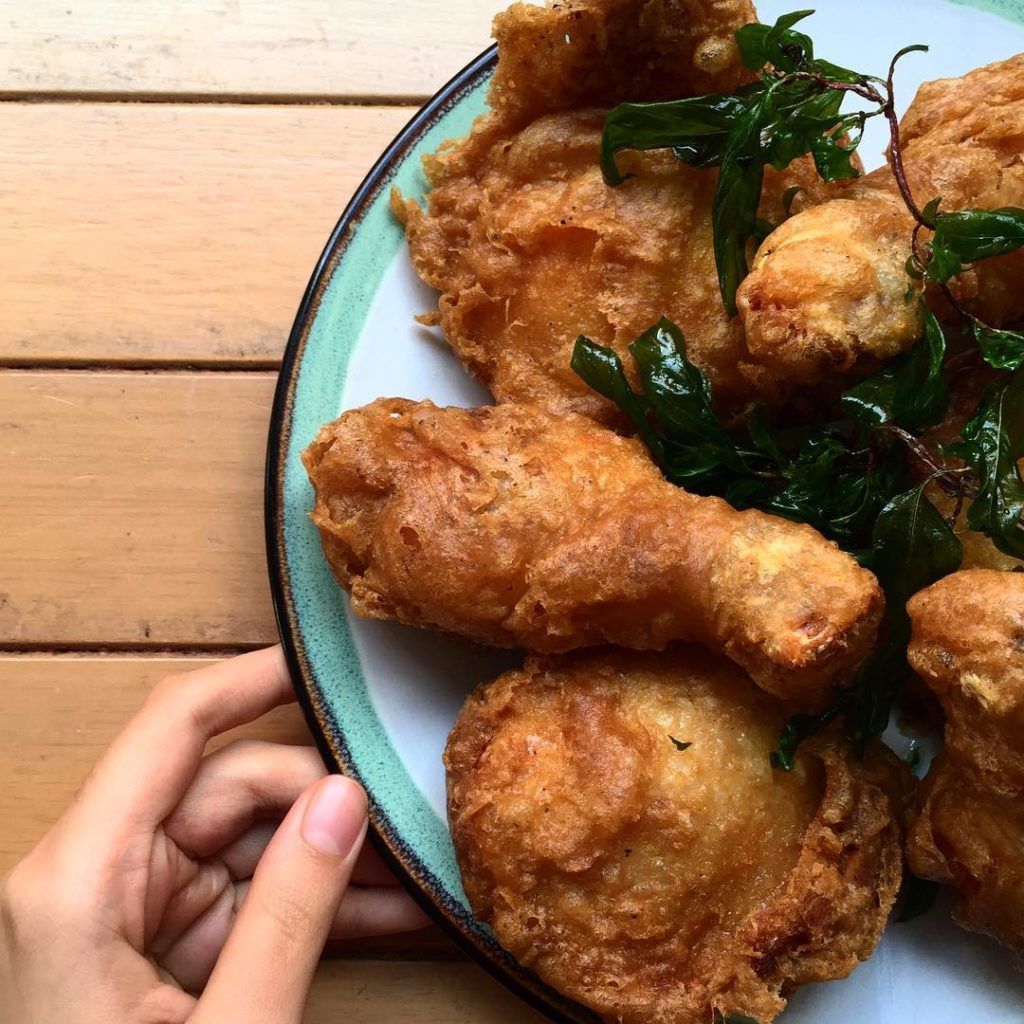 No matter what you order at Table & Apron, a side of its signature fried chicken is a must. Fall in love with its fried chicken at the very first crunch – the skin is super crispy, the meat is succulent and tender, and well-seasoned with the perfect blend of spices. As the saying goes: "It's so good that you can eat it on its own."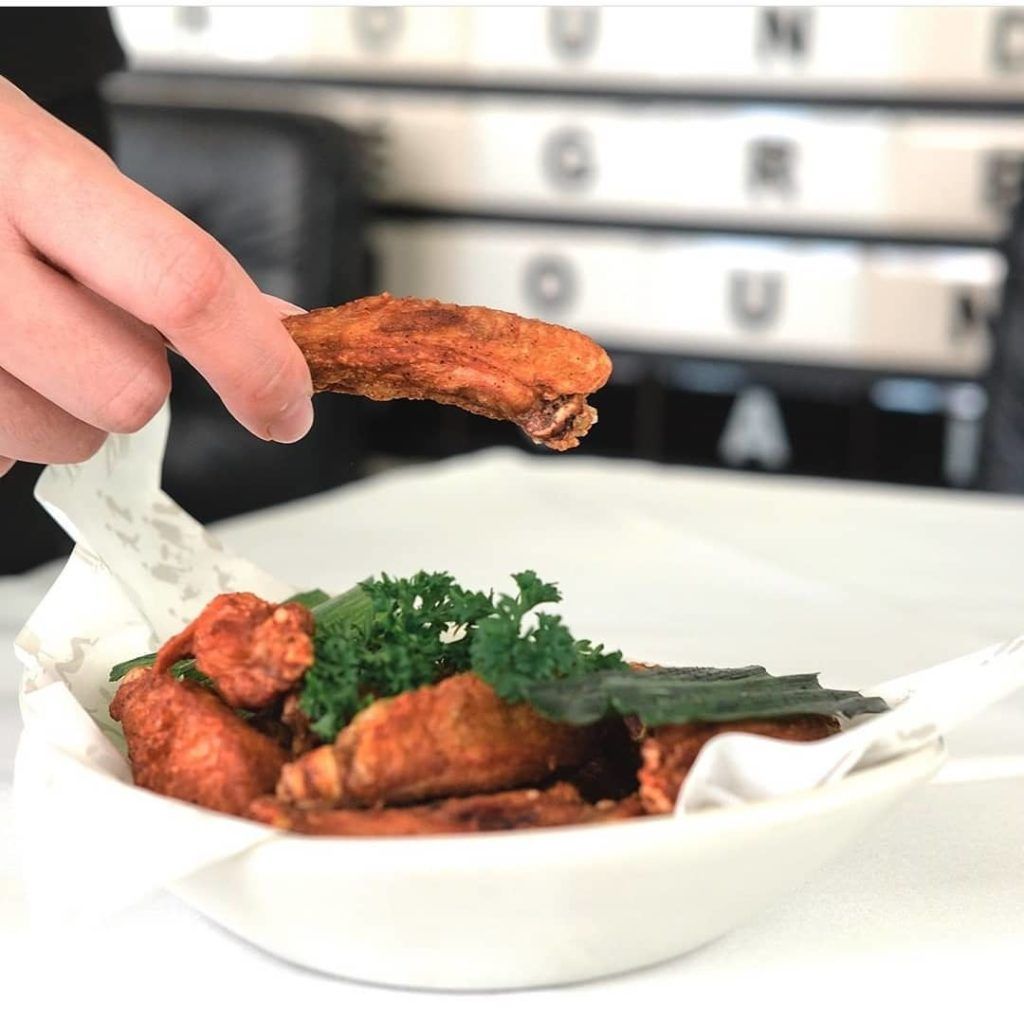 Greyhound Café serves a mean deep-fried chicken wings that are marinated in Thai flavours. Expect the umami from fish sauce and a flavourful taste from the wings that are lightly coated with chilli and spices. The homemade dipping sauce makes for the perfect pairing.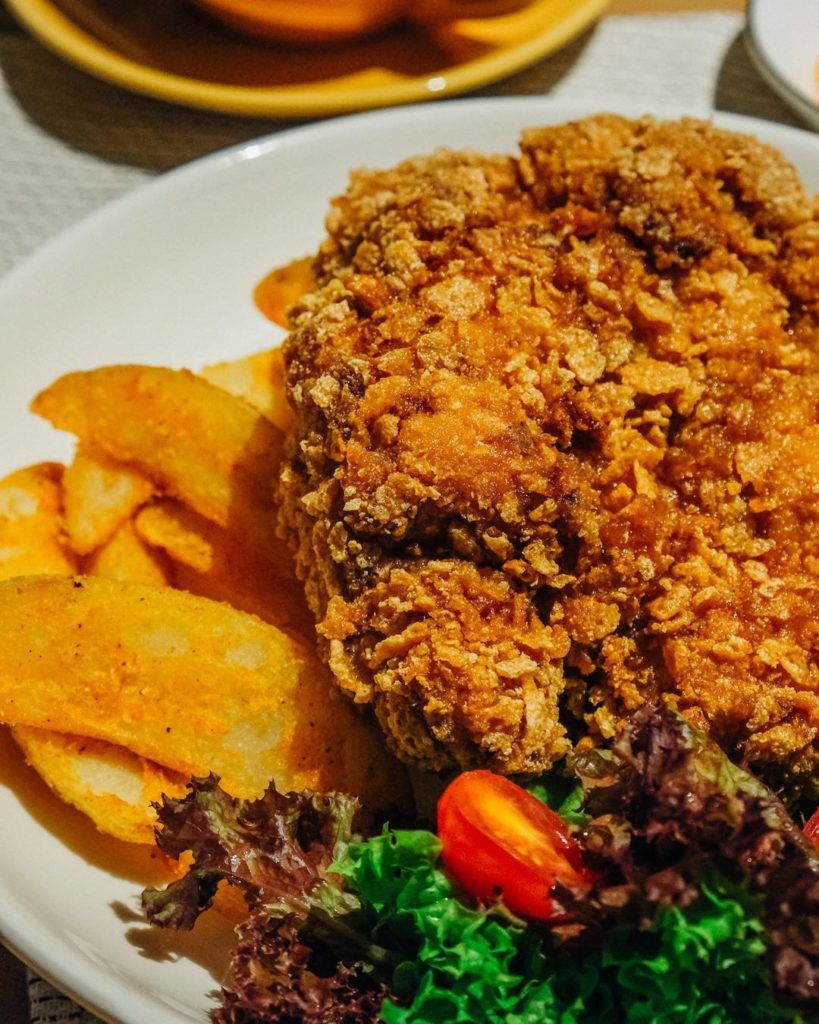 Muse Eatery may be new but they have captured the hearts (and tummy) of many foodies with its rendition of the har jiong gai, which is basically fried chicken with fermented shrimp paste marinade. Similar to your cincalok chicken, Muse's version is extra crunchy, packed with umami and savoury taste thanks to its special marinade.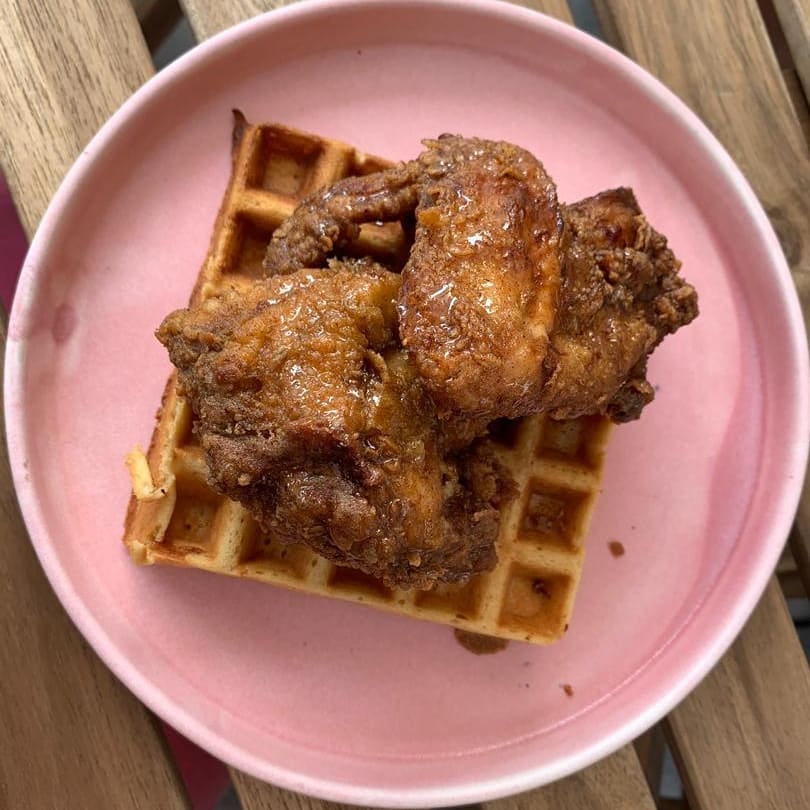 The Puntry is not all about its homemade ice creams but also for its fried chicken and waffles. Crispy on the outside and succulent on the inside, this plate of comfort food is definitely not meant for sharing. The piping hot fried chicken is drizzled with decadent maple syrup to enhance its taste – creating a sweet and savoury combo that goes perfectly with the fluffy waffles.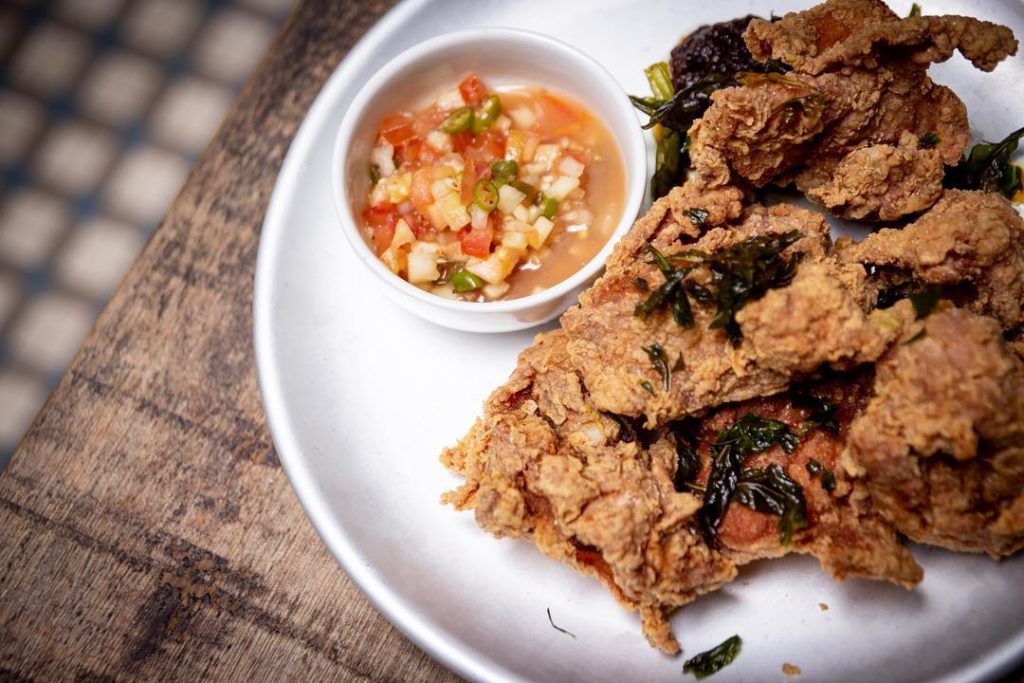 A visit to Chocha Foodstore is never complete without a serving of its Cincalok Fried Chicken (CFC). It's satisfying crunch and juicy texture are enhanced with the fragrance of fermented shrimp sauce – something old-school for a change. The dish is balanced with a fresh tomato and pineapple salsa for an extra tang, as well as its homemade tomato chutney.