Malaysians are blessed with an abundance of food and it's something we're proud of. One of the many signature dishes that are quintessentially Malaysian is laksa. We all know the common curry laksa, asam laksa and Nyonya laksa. But do you know there are actually more varieties available across Malaysia – some are so traditional that people don't even cook them anymore.
There are many variations to laksa. Some describe it as a spicy noodle soup in Peranakan cuisine while others define laksa as a rice noodle dish served in curry sauce, usually of Chinese origins. But over the decades, laksa recipes have developed tremendously to adapt to the local palate. Up in the north, a fish-based broth is used – Penang's asam laksa and Kelantan's laksam both have fish (usually mackerel) as the main ingredient. And because of its southern Thai influences, northern laksa dishes are generally tangier and spicier.
Sarawak laksa, on the other hand, uses a prawn-based broth – it's milder in terms of its spiciness and has a richer texture thanks to the crushed peanuts. Melaka's Nyonya laksa, on the other hand, is complex in flavour thanks to the mixture of lemongrass, galangal, turmeric, candlenut, shallots and chilli, which is then stirred with coconut milk and daun kesom – resulting in a rich, creamy and fragrant broth.
So before you reduce your choice of laksa to just the common ones, here are all 7 types of laksa and where to find them in KL – who says you can't have laksa all week long?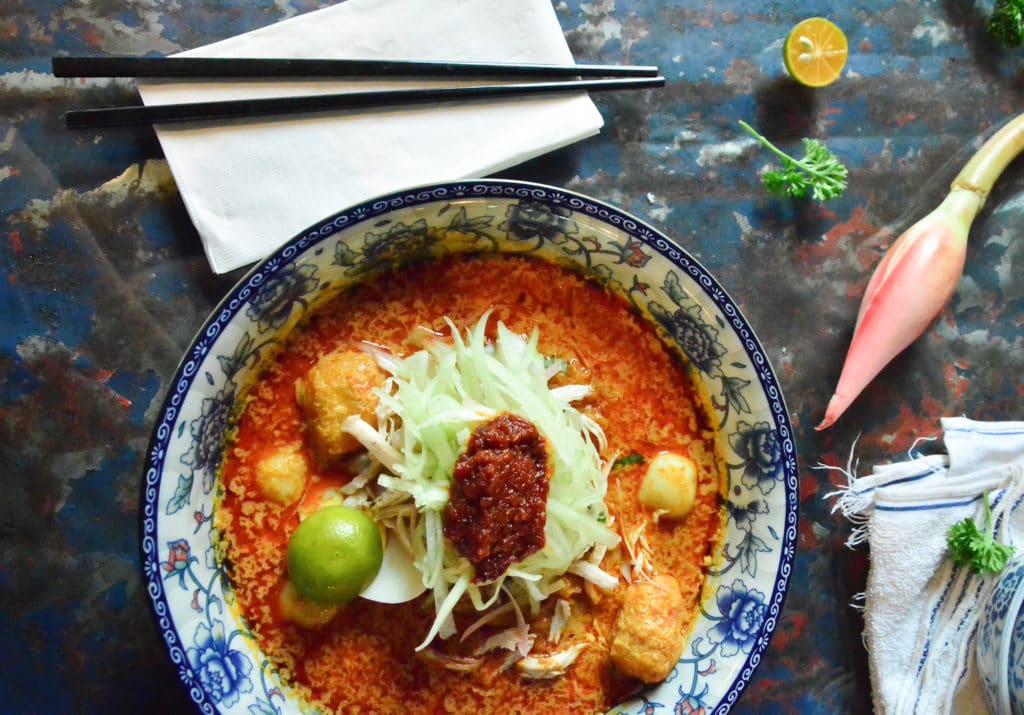 Head over to Limapulo and savour Baba John's famous Nyonya laksa available only on selected days of the week. The creamy coconut milk broth is perfumed with daun kesom. It is best to have it with a mixture of yellow noodles and vermicelli but the choice is entirely up to you. Remember to squeeze in some calamansi for a touch of tanginess and if you like it spicier, simply ask for more sambal.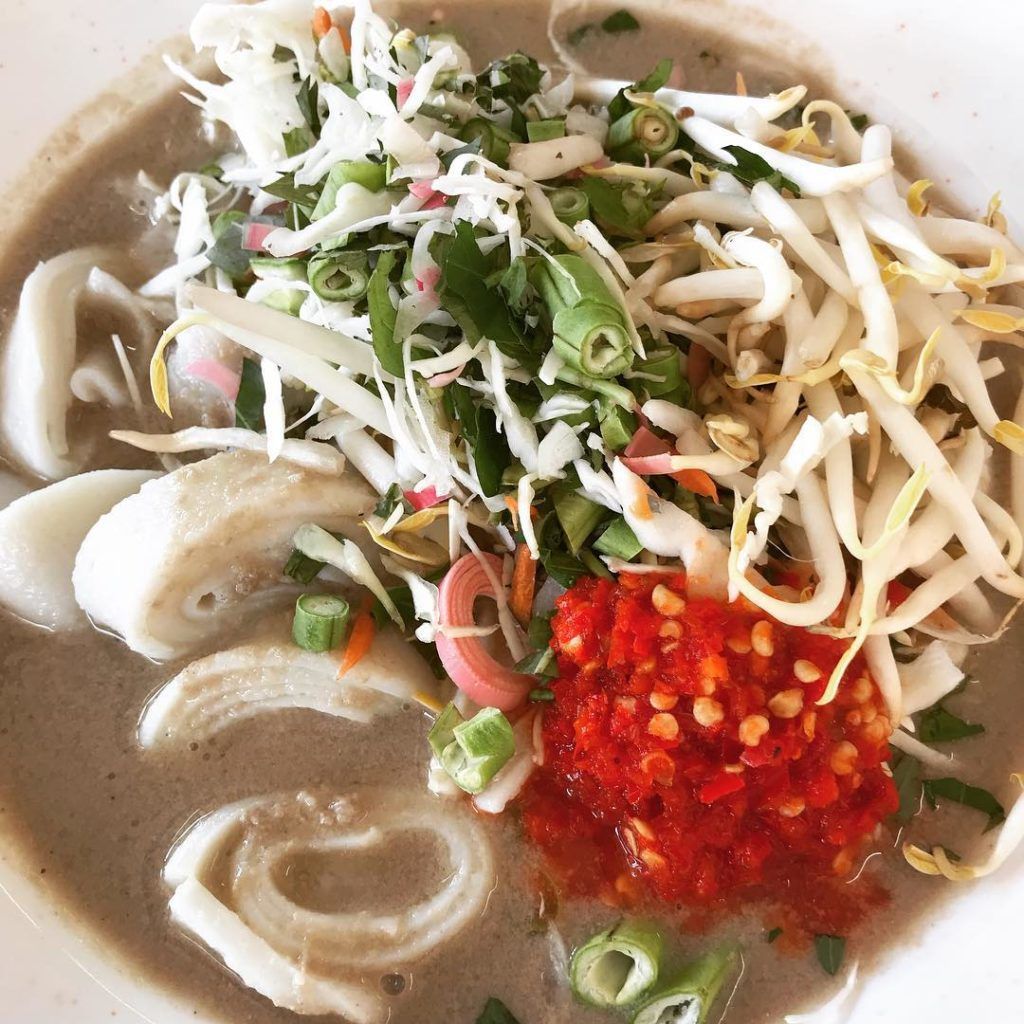 Laksam is typically found in Kedah and Terengganu. The milk and creamy broth is made with mackerel, coconut milk, asam gelugor (tamarind), lemongrass and shallots. Like nasi kerabu, laksam is served with a side of chopped raw vegetables, herbs and sambal belacan. Unlike the typical noodles, laksam is served with thicker steam rice rolls (almost like chee cheong fun). It can be found in most Malay restaurants and stalls, served alongside nasi kerabu and nasi dagang. (Credit: Source)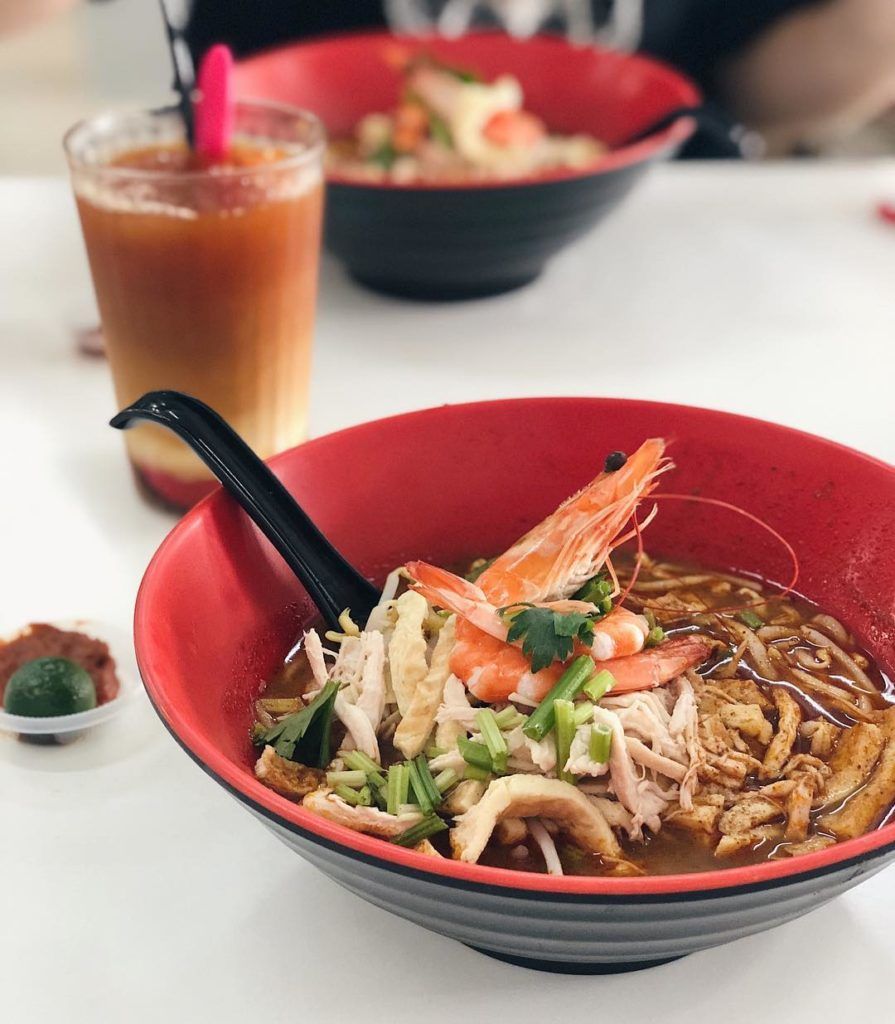 The late Anthony Bourdain may have named Sarawak laksa as the 'Breakfast of the Gods' but in KL, we bow to the goddess of Sarawak laksa — Aunty Christina. It started as just a small stall in Bangsar, but Aunty Christina has now moved to her own restaurant in PJ serving just Sarawak laksa. A comforting bowl of Sarawak laksa comprises a sweet-savoury crustacean broth of almost 20 strong-fragranced ingredients like shallots, lemongrass, galangal, coriander, clove and nutmeg. The paste is cooked with roasted peanuts, sesame seeds, curry powder and coconut milk for extra creaminess. This laksa is served with vermicelli noodles, shredded omelette and large prawns.(Credit:@xymic)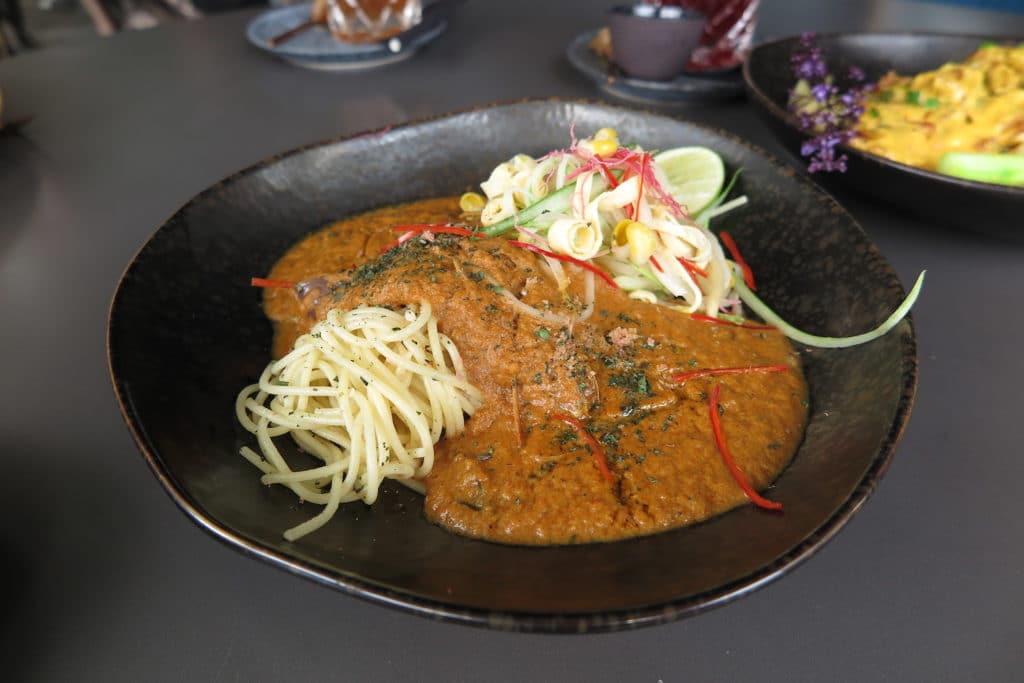 Laksa Johor has a more western influence because instead of using rice noodles, this dish uses spaghetti. The fish-based laksa gravy is made using a mixture of local fish like mackerel, ikan parang (wolf herring) and kurau (threadfin) as well as dried shrimps. Think of it like a local version of spaghetti bolognaise but instead of minced meat, you get chunks of fish. We've found one place that serves the best laksa Johor out of the southern state – OpenHouse KLCC.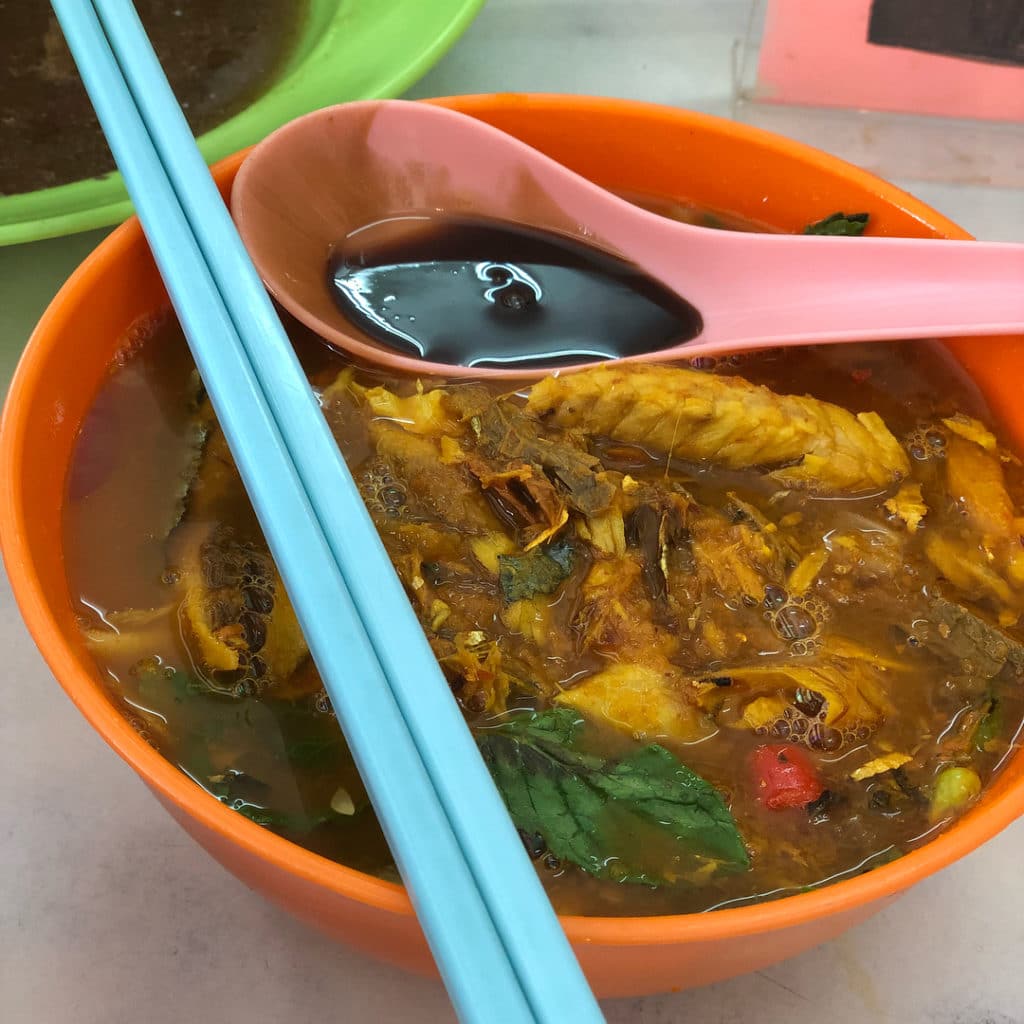 Outside of Penang, a good bowl of asam laksa must be packed with the flavour of mackerel, the tang of tamarind and umami from the shrimp paste (har gou). City folks would agree that one of the best asam laksa in town is located at O&S Restaurant in Seapark, rivalling the quality of asam laksa found at The Famous Assam Laksa at Ayer Itam in Penang. The broth is flavourful and comforting, with garnishes of cucumber, onions and pineapple to enhance the overall experience. (Credit: Source)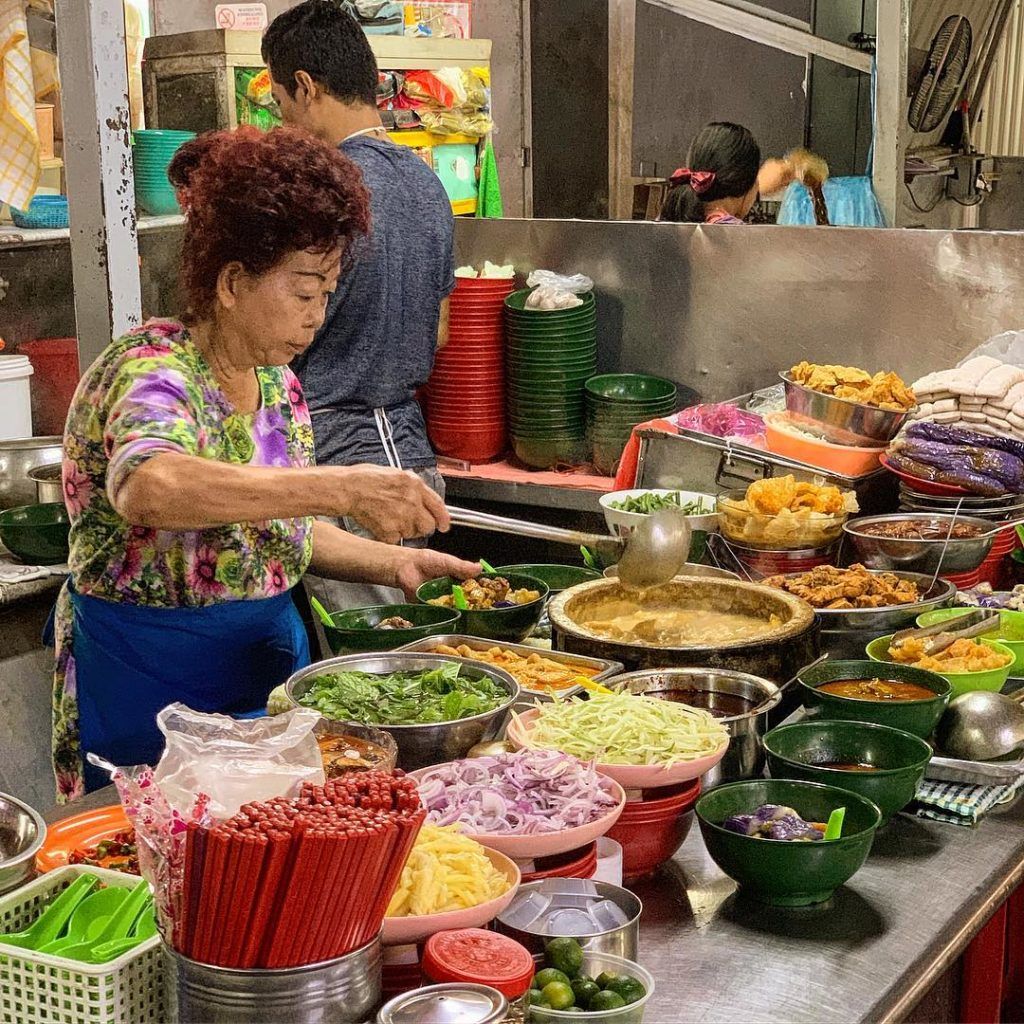 Curry laksa in KL has been ranked no.2 out of 500 top eating experiences in Lonely Planet's 2018 Ultimate Eatlist, behind San Sebastian's pintxos. And we cannot think of any other places than Madras Lane Curry Laksa — one for its charming hidden location inside Chinatown's wet market and two for the unmistakable flavours of curry laksa — spicy, creamy, zesty, savoury — in a bowl of joy. (Credit: Source)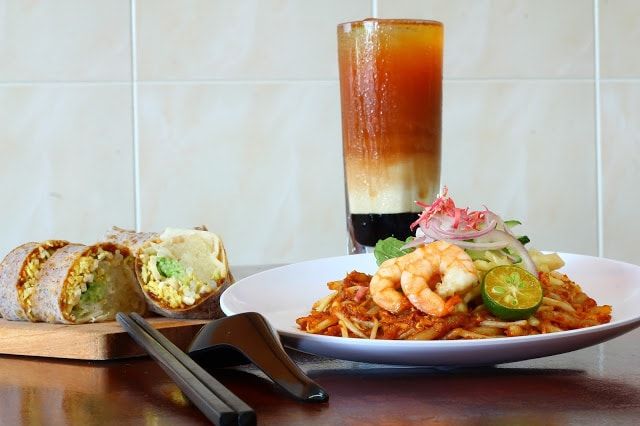 If you've tried all of the above, it's time to up the ante with a dried version — Uncle Chin's Fried Laksa. Enjoy the QQ texture of stir-fried thick rice noodles enveloped in tangy laksa paste and shrimp paste, topped with julienned torch ginger, onions, cucumber and pineapples, as well as fresh mint leaves. It is exactly what you get in a typical asam laksa but in a fried version.