These CNY reunion dinner delivery services in KL are the next best thing to usher in the year of the Ox.
With the Movement Control Order (MCO) implemented, not only can we not travel between states, but we also can't dine out anymore. With the upcoming Lunar New Year fast approaching, we've got you covered on how you can celebrate your reunion dinner.
These Chinese restaurants in hotels all around KL are doing the next best thing — bringing the reunion dinner to your doorstep. While it may not be the same as having a large family gathering, there's nothing wrong with having some delicious yee sang with your close family; besides, that means more leftovers for you.
Be sure to scroll down and check out the full list.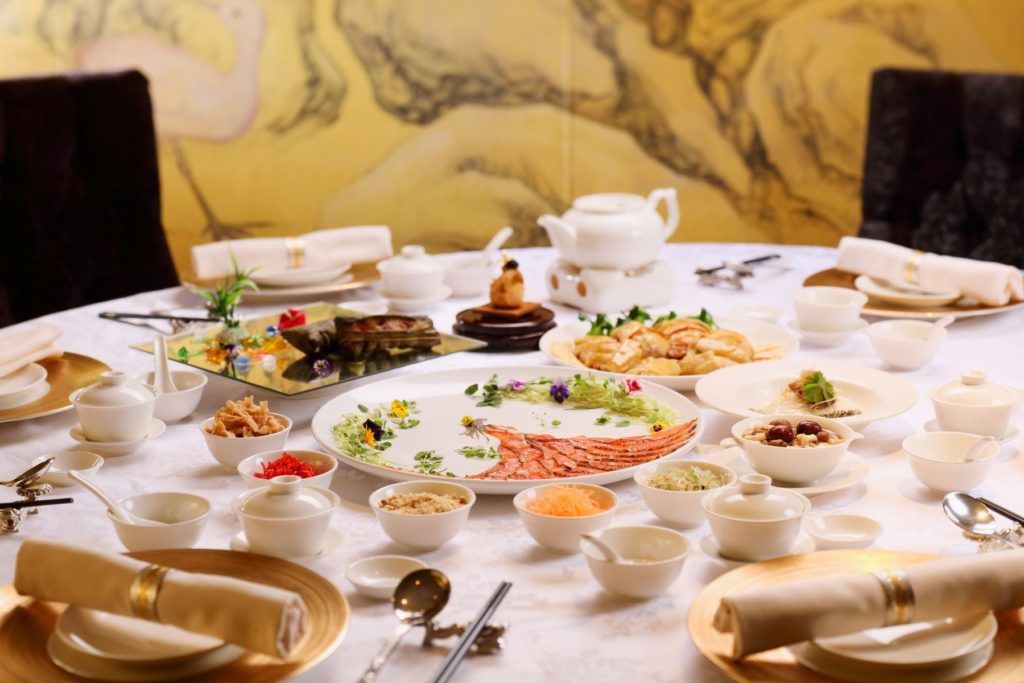 Give your CNY reunion dinner a Shanghainese twist by ordering in from Shanghai restaurant at JW Marriott Kuala Lumpur. The famed restaurant will be offering classical Shanghainese dishes, including the chef's signature Shanghainese Yee Sang made with a top-secret sauce. Among the dishes you can order for takeaway include the Signature Shanghainese Casserole, Shanghainese Family Hot Pot with Assorted Dried Seafood in Casserole; Sautéed Fresh Water Shrimps with Long Jin Tea Leaves, and Braised Spanish Pig's Trotter with Sea Moss in Brown Sauce.
To place your order, simply Whatsapp the restaurant at +60 18 591 8537.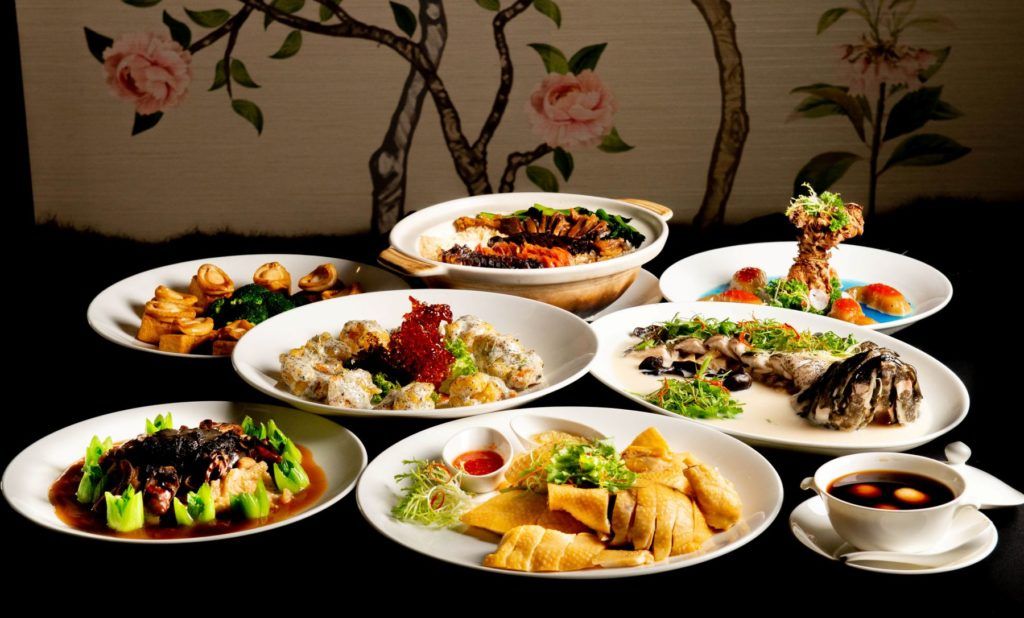 Make that CNY reunion dinner at home a ritzy affair with the takeaway and delivery service from The Ritz-Carlton KL's Li Yen restaurant. You have the classic CNY favourites like the Hong Kong-Style Waxed Meat Clay Pot Rice and the classic Li Yen Poon Choi. Also available for delivery are the Braised Dried Oysters with Sea Moss, Stir-Fried Prawns with Macadamia Nuts and Truffle Sauce, Roasted Pipa Duck, and Slow-Cooked Kurobuta Spare Ribs.
The delivery and takeaway menu is available daily from now till 28th February 2021.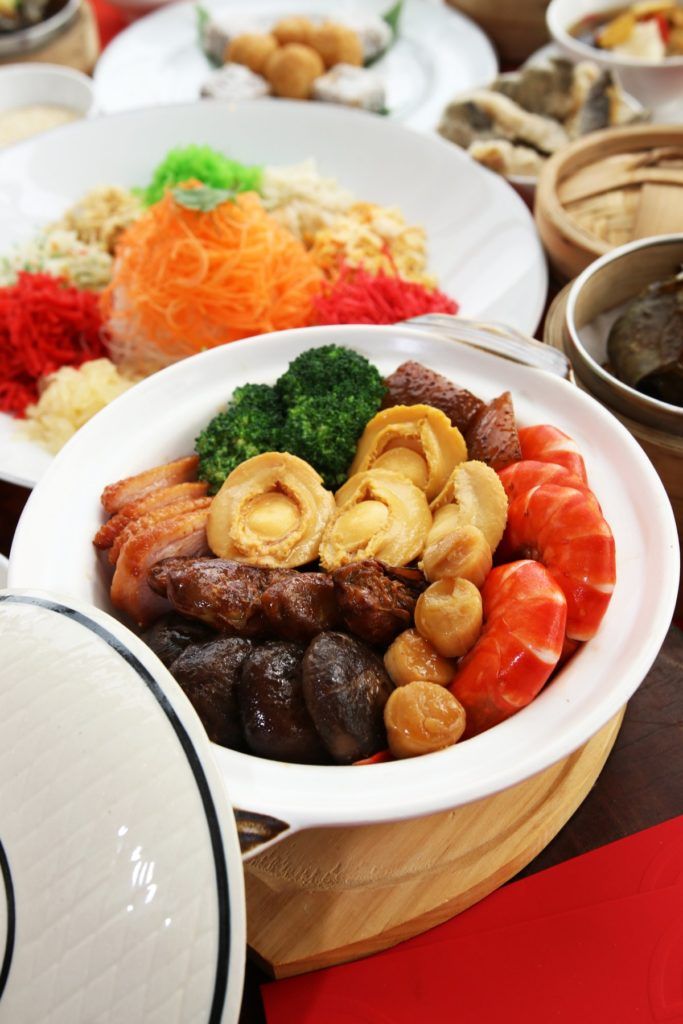 Celebrate the Year of the Ox at home with Grand Hyatt Kuala Lumpur by ordering some classic Chinese dishes via the online store. To begin the night, try one of the three yee sang variants that the hotel has, one of which is a Soft-Shell Crab Yee Sang. If you're feeling decadent, try the Prosperity Abalone Treasure Pot, which comes in a ceramic clay pot. For the main courses, pick and choose to your heart's content with a selection of a la carte oriental dishes. Why cook when you can order in? We may not be able to dine in at the fabulous Yun House in Four Seasons Hotel KL, but we can definitely opt for a delivery option that's just as good. This year's signature menu sees Executive Chef Jimmy Wong exploring ingredients from the land to the sea, incorporating wagyu, duck, sea urchin, and abalone into the menu. If you're feeling fancy, try the Platinum Seafood Yee Sang that has champagne gelee and caviar in it — a personal favourite of the chef's.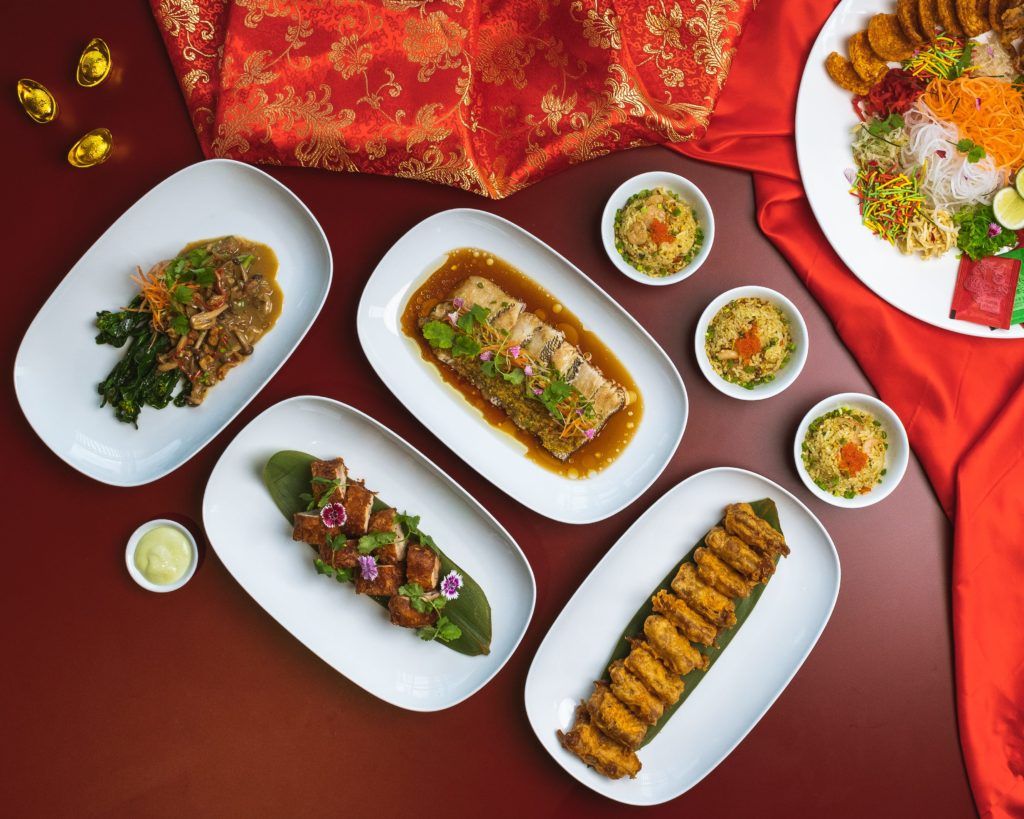 Located in the heart of Chinatown is Four Points by Sheraton Kuala Lumpur, bringing some nostalgia alongside the festivities. Quan's Kitchen is the home of where these goodies come from, which includes the Triple Prosperity yee sang that comes with chilli soft shell crab and crispy fish satay for only RM88 for a half-portion and RM138 for a full portion. If you want to kick things up a notch, opt for the Opulence yee sang topped with Tanjung Malim T'Lur Caviar. It goes for RM168 for a half-portion and RM298 for a full portion. Lastly is the Spring Happiness set, an 8-course smorgasbord that includes the Triple Prosperity yee sang, double-boiled Fish Maw Consommé, baked cod in ginseng soy sauce paste, and a crispy five-spice salt and pepper chicken. Quan's Kitchen also has different packages to suit your family. It starts from RM262 for two pax, RM528 for four, RM788 for six, and RM1318 for 10 people.
(Image credit: Four Points by Sheraton Kuala Lumpur)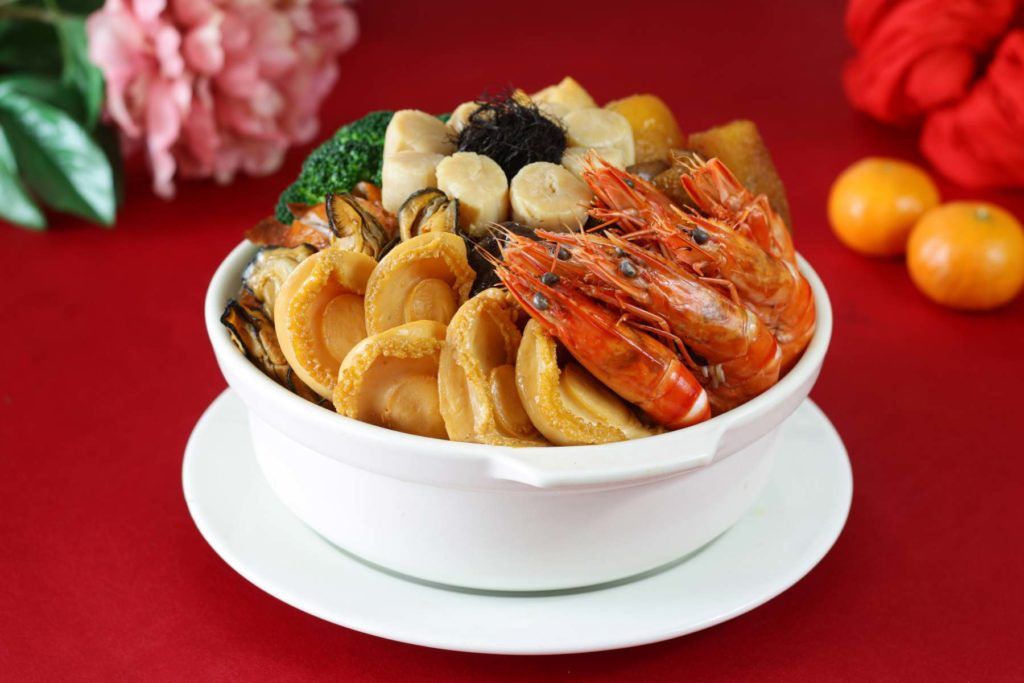 Celebrate the CNY separately, yet together by ordering the same reunion dinner sets from Sheraton Petaling Jaya hotel. Choose from two available menus: the five-course Happiness Set Menu for two to three pax or the six-course Opulent Set Menu for four to five pax. In these menus you'll find dishes such as the Baked Golden Snapper Fillet with Crispy Ginger and Superior Sauce, Braised Sea Cucumber with Homemade Bean Curd, Guangzhou Roasted Chicken with Pumpkin Seeds (half-bird), Braised Dried Oysters with Sea Moss, and more. These meals are available for delivery, takeaway, or drive-through pickup.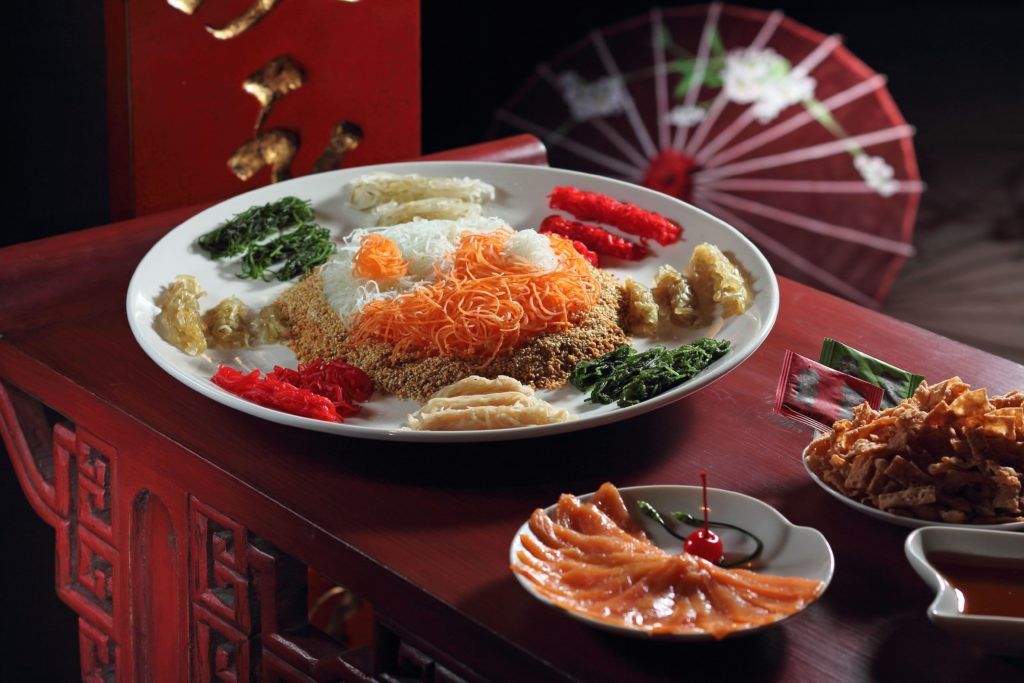 From its very own Cantonese restaurant, Chynna brings forth authentic Cantonese cuisine for you to celebrate your reunion dinner. Seeing as we can't dine in, Chynna and Hilton Kuala Lumpur wants to bring your dinner to you with its CNY take-away six-course set menu. Its RM538 menu can feed between two to four people while the RM1,288 menu can feed from six to 10 people. This is available starting to day until 26th February 2021.
(Image credit: Hilton Kuala Lumpur)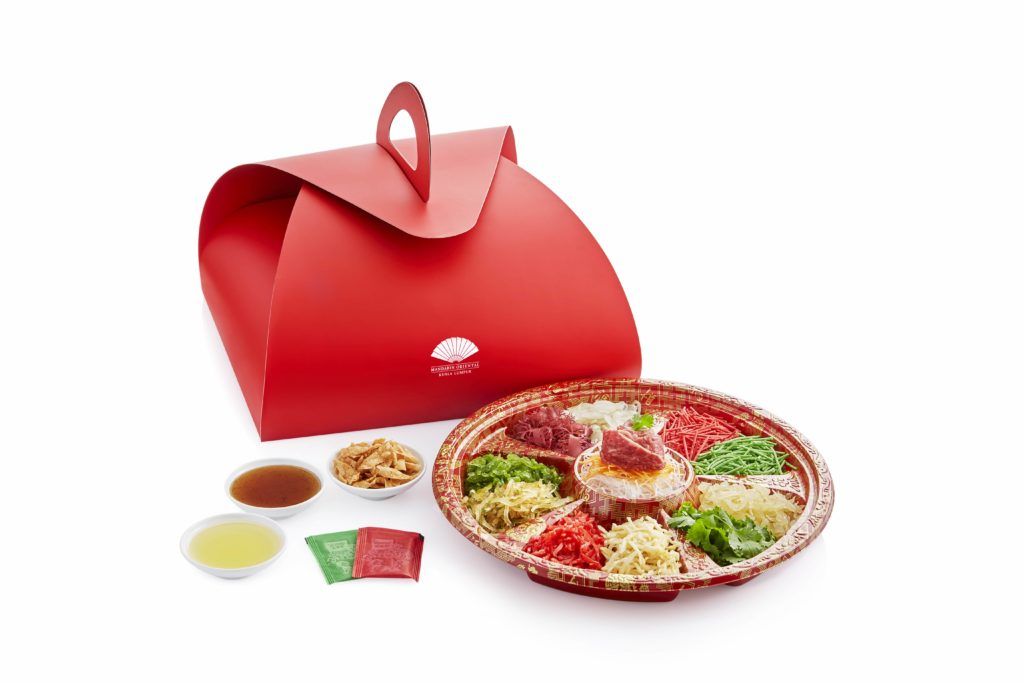 Lai Po Heen is one of the longest-serving Chinese restaurants in KL, which is evident to just how long Mandarin Oriental KL has been around as well. Unfortunately, you can't toss to some good fortune and prosperity at its restaurant but you can still do it at home. Mandarin Oriental KL is offering five different types of yee sang, which can only be described as decadent at the very least. Salmon and vegetable snow pears are the popular choices but some of the more exorbitant options include Wagyu beef striploin, Australian two-headed abalone, as well as sea urchin and fish roe.
(Image credit: Mandarin Oriental Kuala Lumpur)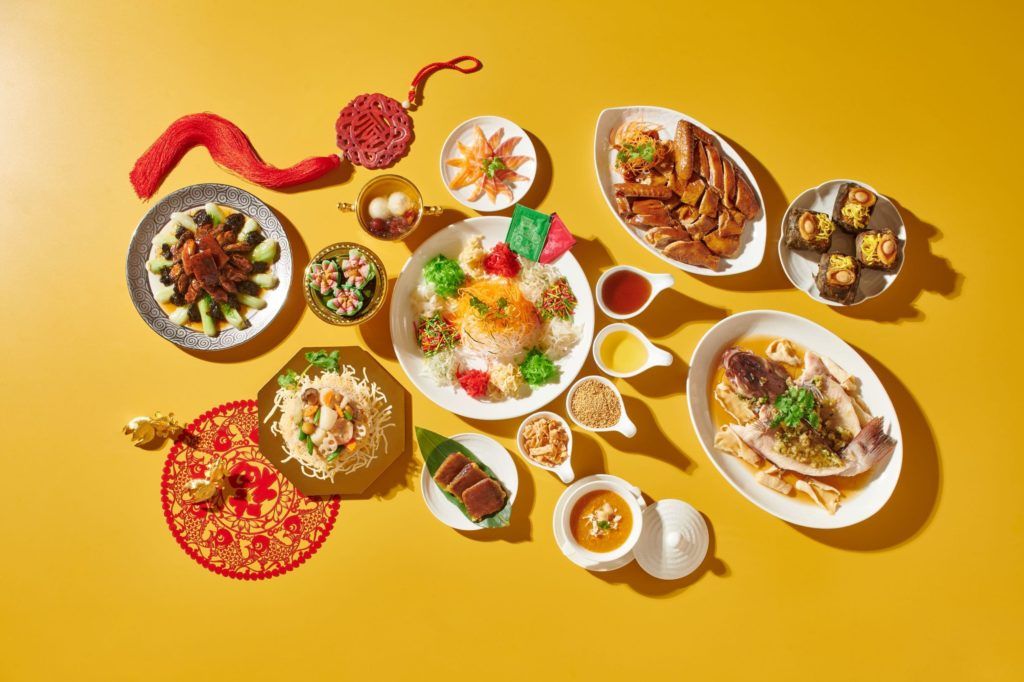 Usher in the Year of the Ox with one of KL's longest-standing hotels, Shangri-La Kuala Lumpur. While we can't dine in at both Lemon Garden as well as Shang Palace just yet, The Lemon Garden 2Go is still open with many auspicious hampers and gift boxes up for sale. There are three different hampers to choose from: the 'Treasure Delight' with eight treats that go for RM688 nett; the 'Golden Premium Treasure' with nine different goodies for RM988 nett; and the 'Prosperity Premium Treasure', which features 13 different items at only RM1,388 nett.
Over at Shang Palace, the in-house Chinese restaurant, there are some reunion dinner offerings for you and the family. Try the various types of yee sang (priced between RM108 and RM498) or the Premium Abalone Poon Choy (RM990 nett for five pax). There are also two variants of the seven-course dinner to takeout. The Great Prosperity Set (RM990 nett for five pax) and the Rich Fortune Set (RM1,190 nett for five pax). Among the dishes you'll find in the seven-course meal include  braised lobster soup with crab roe, sea cucumber and dried scallop, steamed red grouper with
fish maw and pickled cabbage in superior soya sauce, sautéed fresh scallop and prawn with
assorted vegetables served in crispy yam ring.
(Image credit: Shangri-La Kuala Lumpur)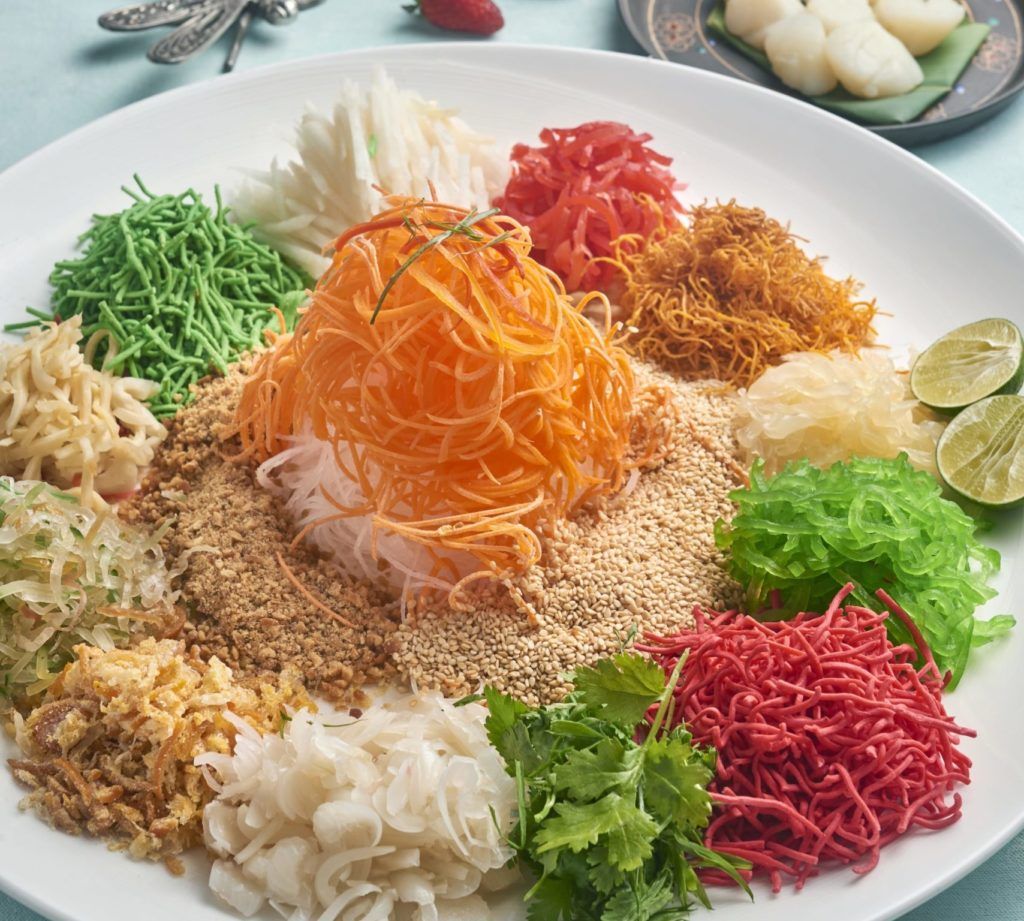 Celebrate your CNY at home with Sofitel KL Damansara with its wide array of ala carte dishes. Aside from that, you can also order dim sum, of which they have a huge selection of. Yee sang is also available and Sofitel KL Damansara is ensuring that you can have it in a myriad of ways. Aside from its vegetarian option (RM176), you can also have your yee sang with Norwegian salmon (RM216) and two-head abalone (RM288). There is also a scallop and snow pear combo (RM216) but that requires an advanced booking.
(Image credit: Sofitel Kuala Lumpur Damansara)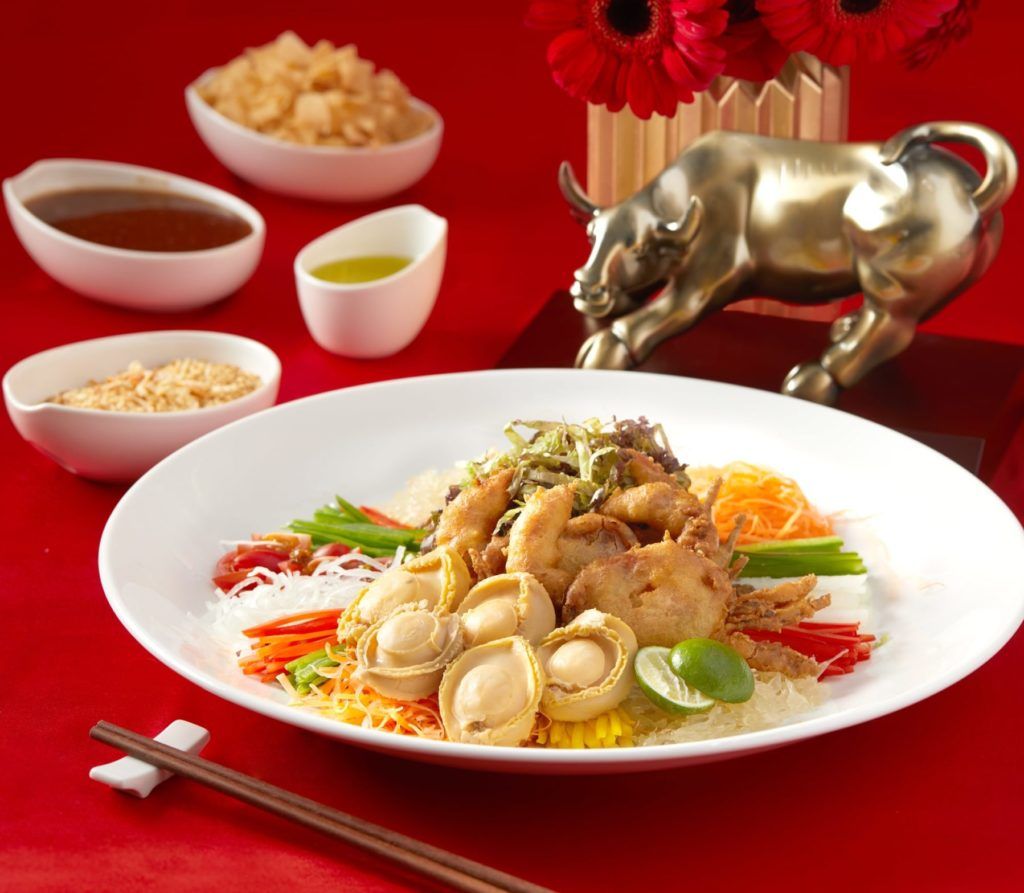 Have yee sang sent straight to your doorstep with help from The St. Regis Kuala Lumpur. Its Prosperity Yee Sang is a recipe handed down from generations before, descending from the owning family kitchen of Puan Sri Sharon Chua. Aside from its vegetarian option, one can also choose to have abalone & soft shell crab, salmon & jellyfish, or even hokkigai and jellyfish. This will be available from now until 26th February 2021.
(Image credit: The St. Regis Kuala Lumpur) W Kuala Lumpur is one of the more modern and glitzy five-star hotels in Malaysia with the food to back it up. Seeing as we can't celebrate CNY at some of the best restaurants in town, we're bringing the restaurants to you — more specifically, YEN and Flock. Aside from its ala carte delivery menu, YEN is also offering its Ox-Traodinary Lunar New Year delivery menu, featuring classical Chinese dishes with a Lunar New Year twist as well as a wide variety of yee sang choices. Flock will also be having its very own POP ORIENT afternoon tea, which is an oriental-inspired menu with dim sum.
(Image credit: W Kuala Lumpur)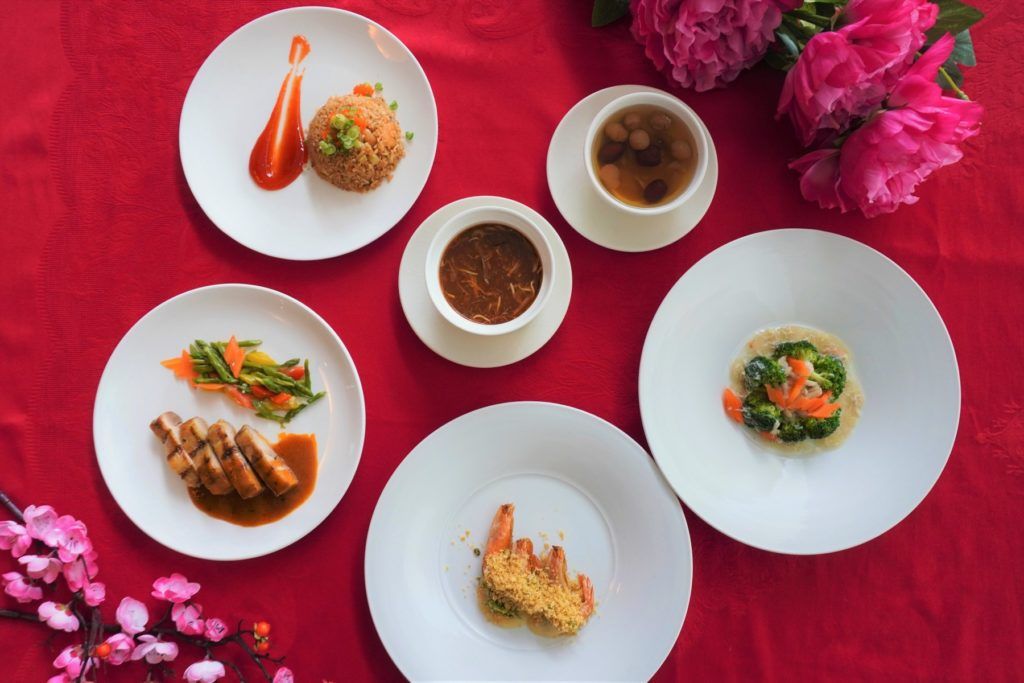 Have a reunion dinner feast from the comfort of your home with some course meal deliveries from Le Meridien KL. Choose from three options: the Prosperity Set Menu (RM88 nett per person), Longevity Set Menu (RM98 nett per person), and Wealth Set Menu (RM108 nett per person). To ensure the freshness of the food – because nobody likes cold, soggy food – all the dishes are prepped with the sous vide, so all you have to do is reheat it with help from an instructional video from Le Méridien Kuala Lumpur's YouTube channel. Within these menus you'll find classic dishes including Double-Boiled Chicken Soup with Cordyceps Flower and Mushrooms, Steamed Fish with Traditional Sauce, Deep-Fried Chicken with Mongolian Sauce, Cereal Butter Prawns, Braised Broccoli, Mushrooms and Money Bag with Oyster Sauce, and more.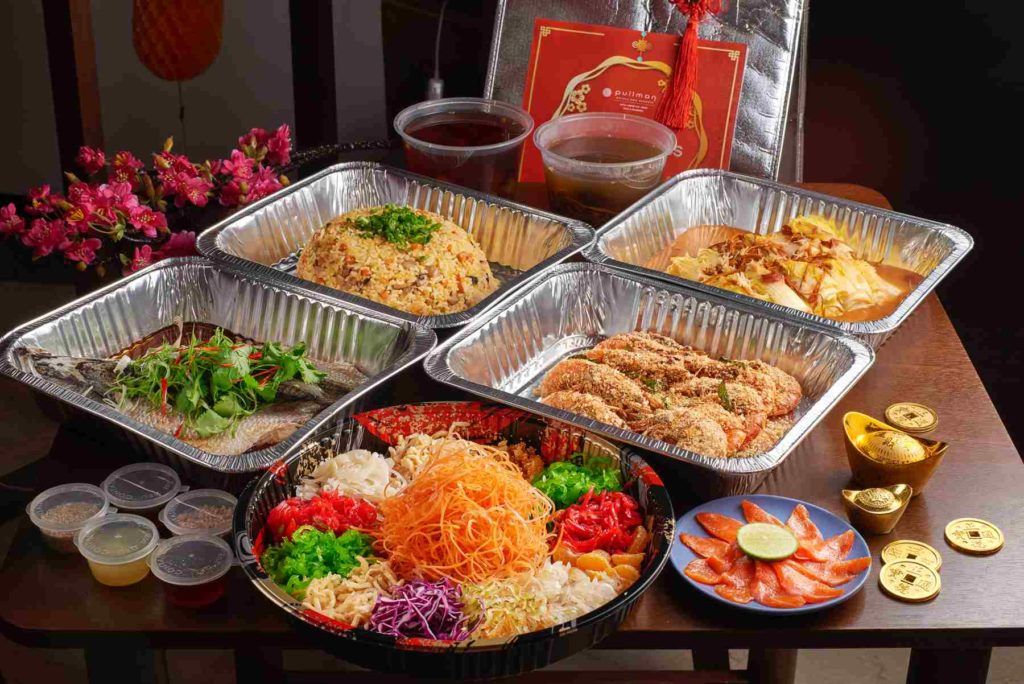 Celebrate CNY with Red Chinese Cuisine at Pullman Kuala Lumpur City Centre hotel. The restaurant is offering a variety of CNY deliveries, from five- and 10-persons set to even individual sets for those who just want a slice of tradition when away from family. Expect traditional dishes like the steamed cod fish fillet, stir-fried tiger prawns, yam rice with waxed meat, and more. Not to be missed is the Superfood Healthy Yee Sang, a nutritious take on the traditional yee sang with fruits and vegetables to replace the regular ingredients and a homemade yoghurt plum sauce.