It's that time of the year where families and friends come together for a joyous Ramadhan season.
With that said, catching up over good food is always a wonderful idea to feel the togetherness of one another, and this time, you're in luck. With our helpful guide to help you this month, you're definitely in for a treat with these delicious buffets to enjoy. Throughout the whole month of Ramadhan, you can (finally) break your fast with these incredible buffet feasts by dining in again (adhering to the SOP, of course), or by having it delivered to the comfort of your home.
Check out our guide below to see where you should go this fasting month for the best buffet dinners.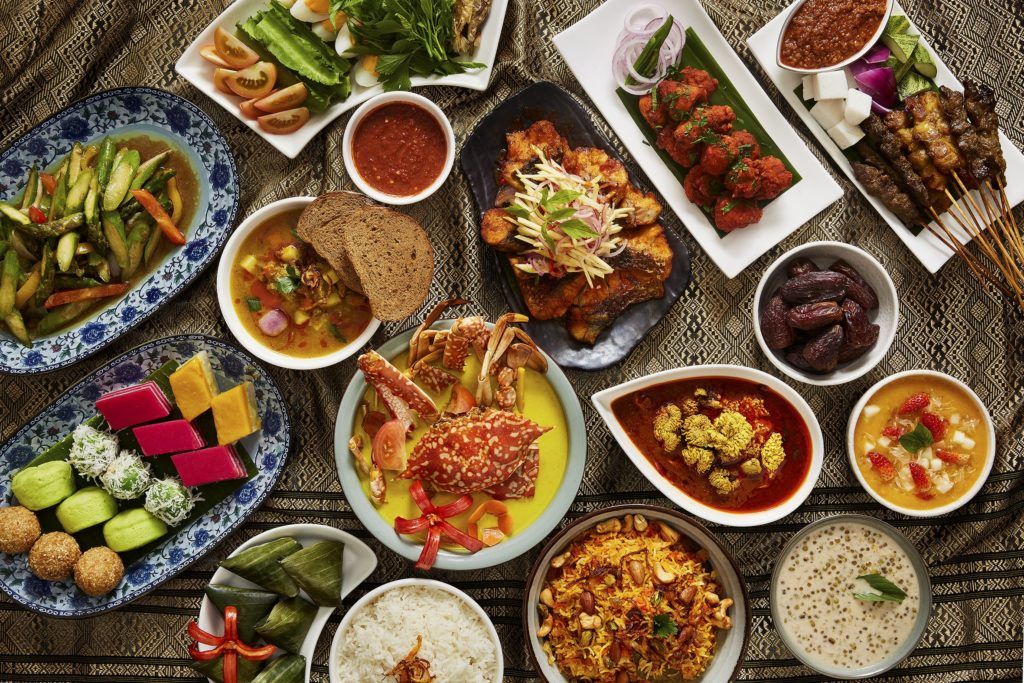 Mandarin Oriental is taking diners on a journey this month by curating two menus to explore. You've got the all-time favourites to enjoy from the 13th to 18th April. Later, continuing with a culinary journey to the 14 states of Malaysia with Gulai Ayam Siam from Perlis, Otak Otak and Gulai Ikan Tongkol from Terengganu, and so much more, from the 19th April to 2nd May 2021. The best part? It offers deliveries too.
Dates and prices:
13th to 18th April, and 3rd to 12th May 2021; RM188 per person.
19th April to 2nd May; RM238 per person.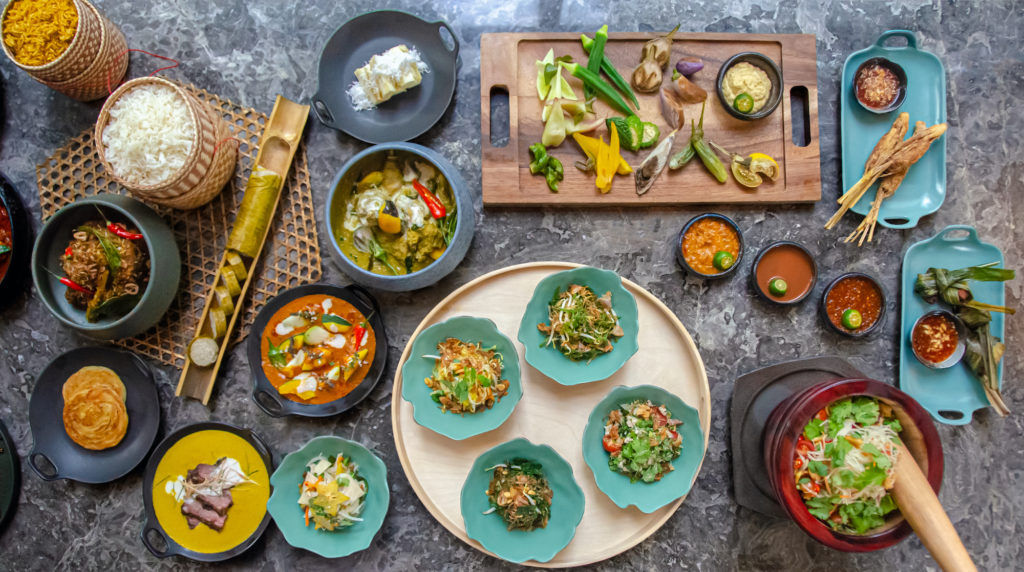 With 100 traditional Malay and Southeast Asian cuisine, EQ Hotel celebrates the diverse food culture prepped by Chef Ali and Chef Hafizzul. Hosting this year's festivities at Nipah, traditional music performances with your favourite comfort delicacies will be available to set the mood. You'll get to enjoy dishes from Sambal Tumis Udang Galah to Rendang Daging, Padi Daging Salai, and so much more. Be sure to check it out to enjoy the feast.
Dates and prices: 
13 April – 12 May 2021; RM188 per person.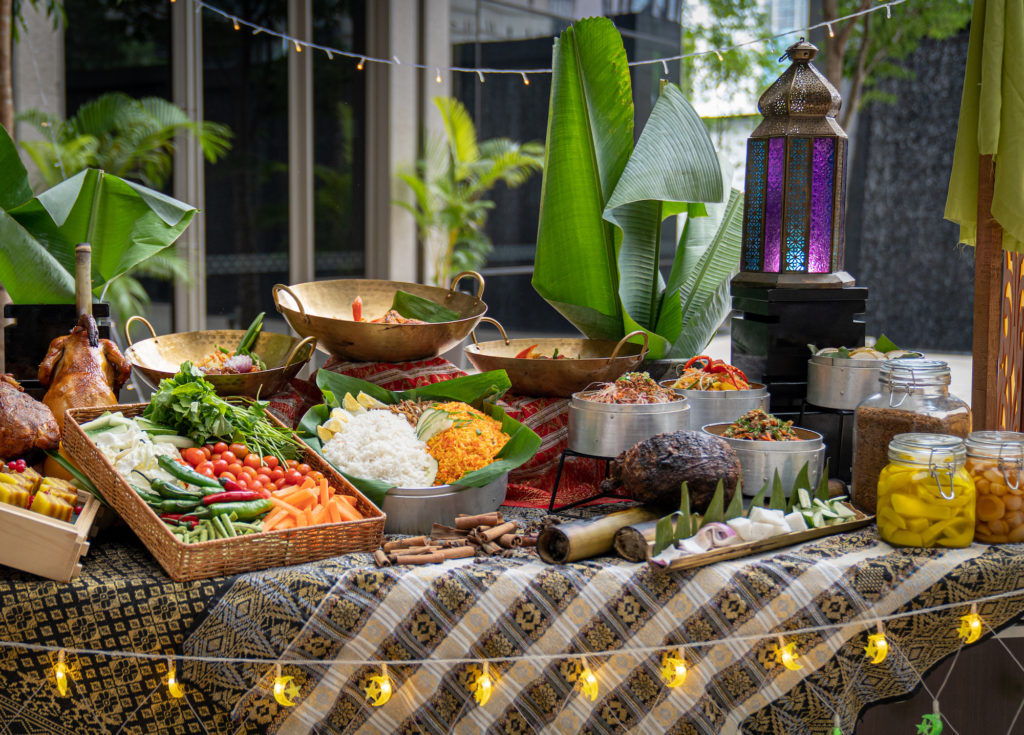 If you've been to the Pavilion Hotel, then we're sure you're familiar with the Courtyard. The Muhibbah Malaysia buffet serves an array of food from home-cooked dishes, hawker favourites and live-action carving stations to satisfy your taste palettes. You can also have the Muhibbah experience at home with their dinner feast set to choose from the Malay Feast, Arabian Feast, Chinese Feast and Western Feast, priced at RM180 per set for four pax.
Dates and prices:
16th April – 12th May, RM148 (per adult) and RM74 (per child).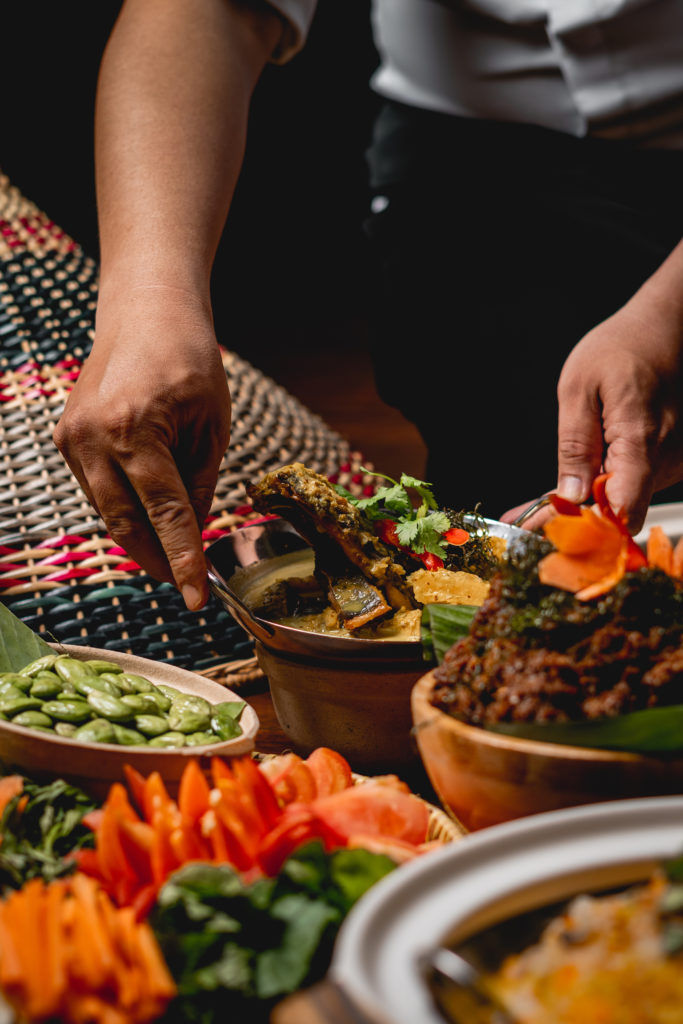 We know the feeling of missing the balik kampung experience, hence why Shook! is bringing the overall ambience to you this year. The restaurant's very own, Chef Rafizan has curated a buffet feast of your favourite nostalgic kampung recipes that have passed down through generations. The spread includes classics to enjoy from Rendang Daging Tok, Ikan Patin Masak Tempoyak and Sup Ekor, to name a few.
Dates and price:
16th April – 13th May, RM98++ (per adult) and RM49++ (per child)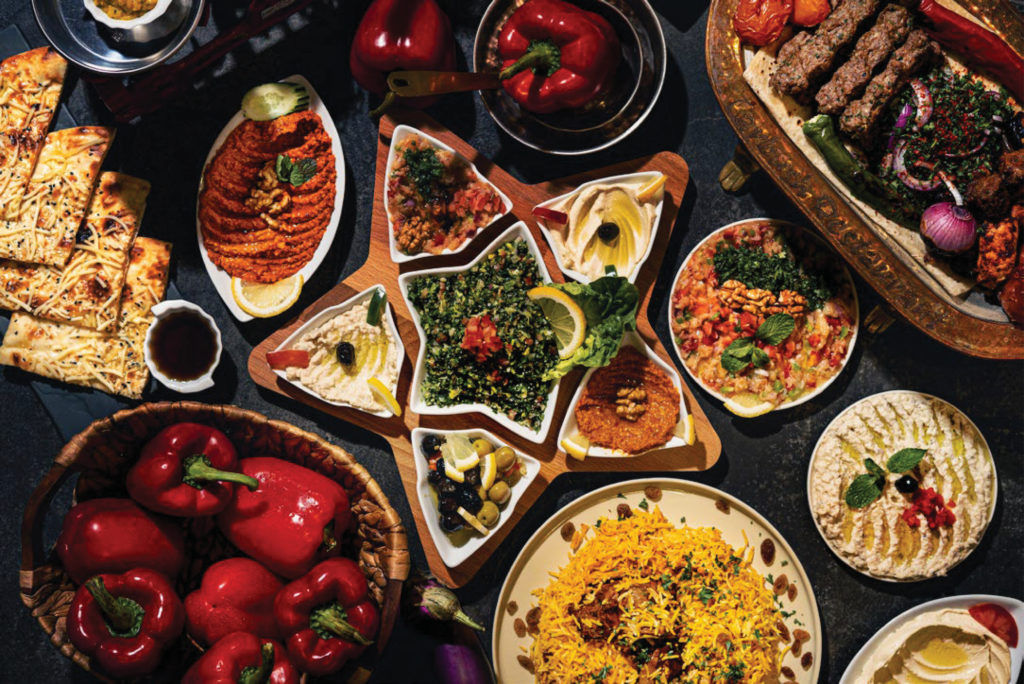 If you're looking for a change of ambience and palette, the Ritz-Carlton hotel is serving you Middle Eastern favourites at the Cobalt Room for the festive month. You'll be spoiled with delicious shawarmas, grilled kebabs, fragrant briyanis to choose from, and sweet treats to finish off the feast.
Dates and price:
16th April – 13th May, RM128 (per adult) and RM64 (per child)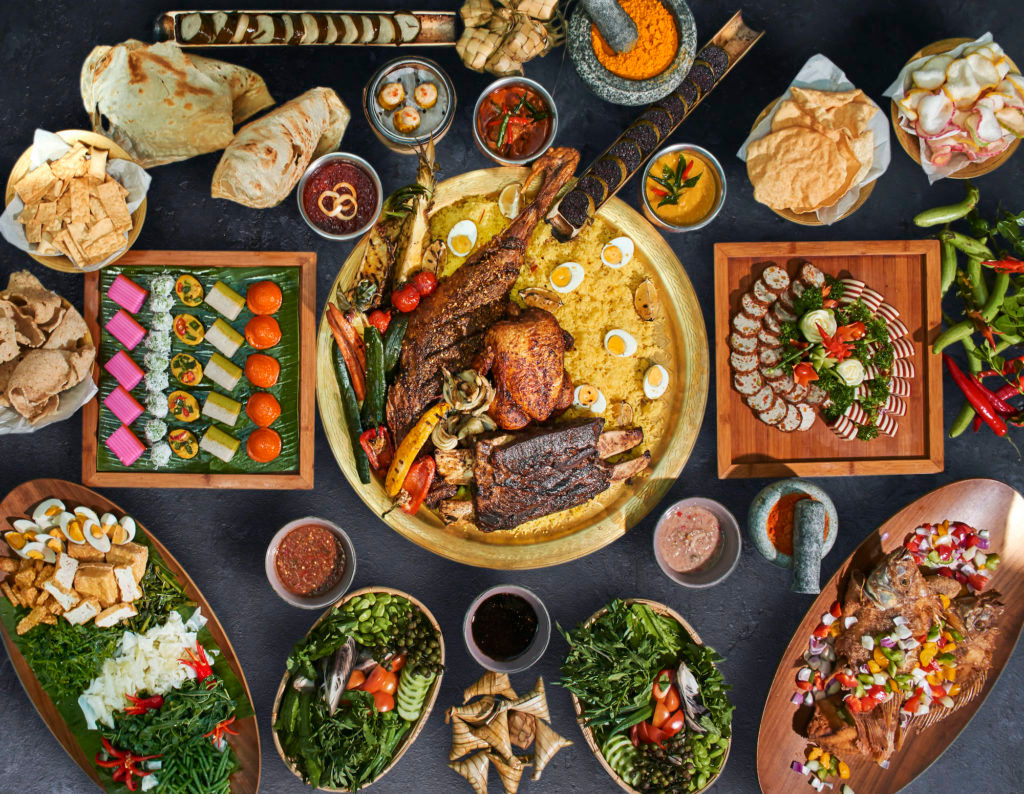 Le Meridien Kuala Lumpur's Santapan Muhibbah is back with a delectable buka puasa buffet spread with seven rotational menus – yes, you read that right. You'll explore an explosion of flavours with your Malay favourites to a hearty selection of soups, accompanied with fried dishes of nangka, keledek, cempedak and more, to have on the side. Not forgetting an assortment of sweet delights of your go-to kuih-muih.
Dates and price:
13th April – 14th May, RM178 (per adult) and RM89 (per child)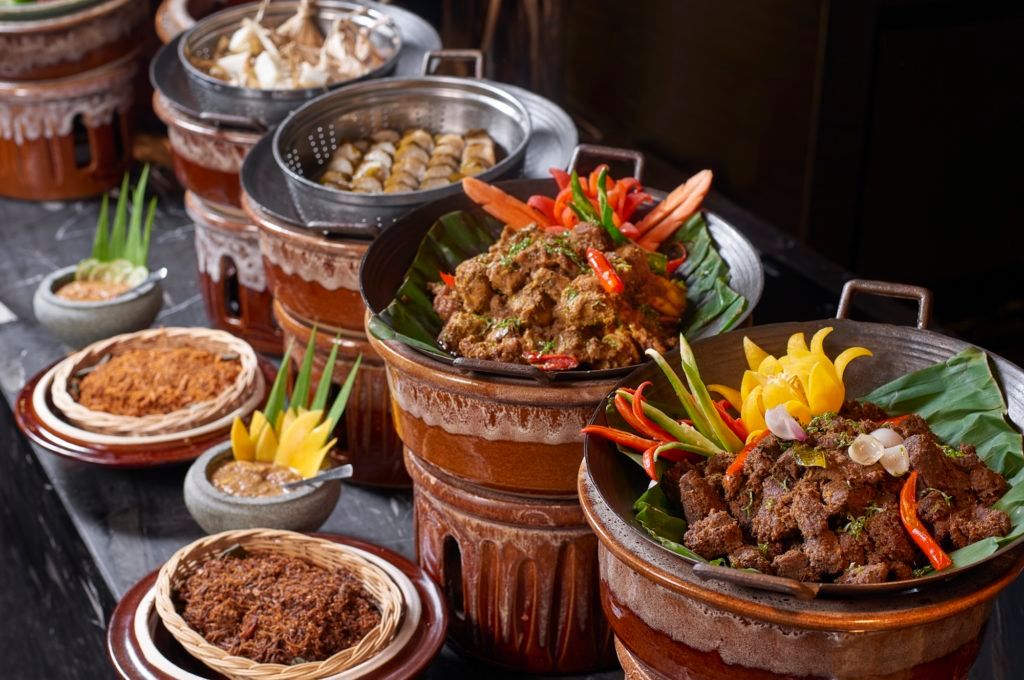 Lead by the Executive Sous Chef Azhar Sariff, Sofitel is taking you on a gastronomic journey to 14 different states. However, you're in for a treat when you make your way, as the hotel will offer varieties of Chinese, Indian, Japanese and Western favourites to taste. With three menus on rotation throughout the month, you'll be transported to a memory of enjoying your home-cooked dishes from selections of kerabu, ayam percik, satay, paru goreng berlada, and more. They are open for deliveries too.
Dates and price:
14th April – 12th May, RM178 (per adult) and RM89 (per child)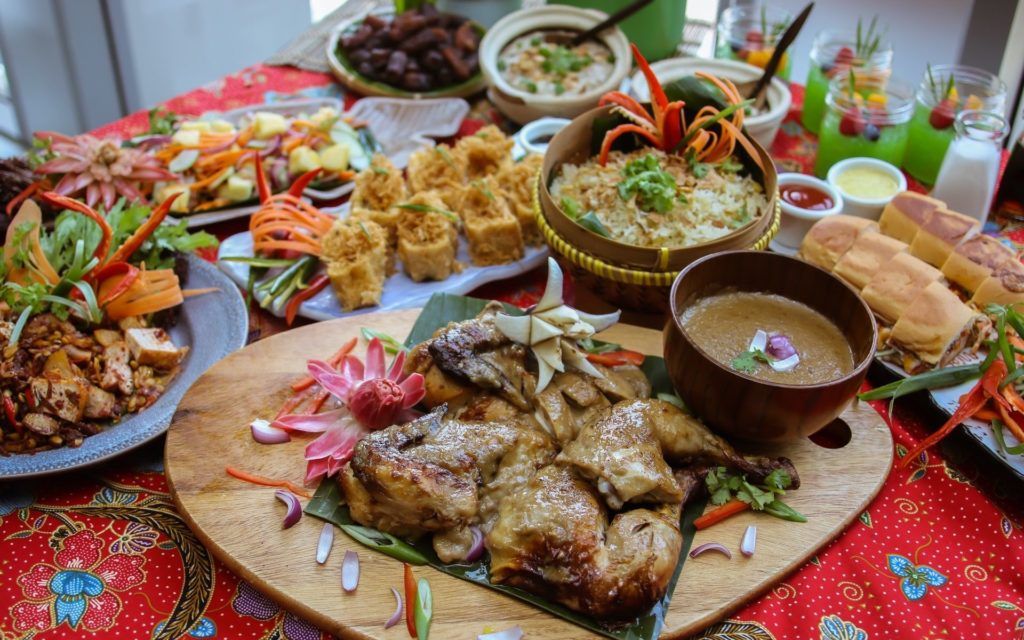 Aloft's all-day-dining restaurant Nook pays homage to the colourful cuisine of Malaysia with its Warisan Melayu buffet. You're treated to a live-carving station that boasts a range of kambing bakar and sous-vide beef, along with satay and a noodle station to try. Don't worry, your Malaysian favourites are available as well. The Warisan Melayu buffet is also available for takeaway, priced between RM188 and RM228.
Dates and prices:
15th April – 15th May, RM108 (per adult)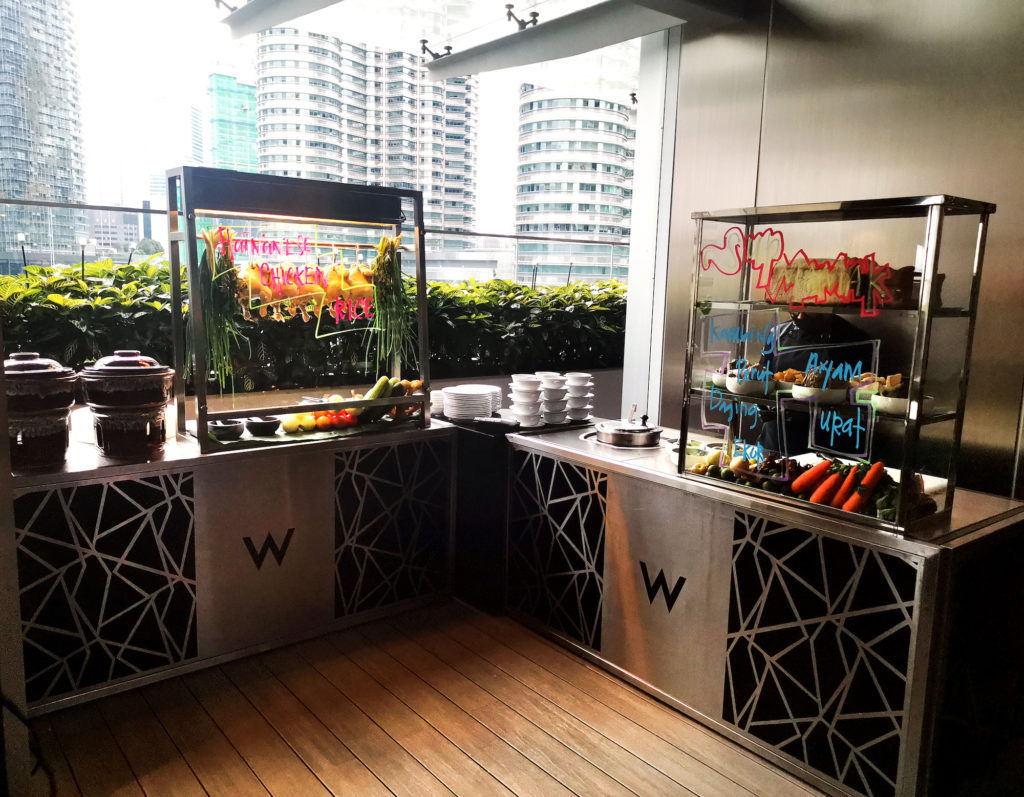 Be prepared to flock over to the W Hotel to feast your eyes on the delicious Iftar spread. The Pan-Asian restaurant serves up a plethora of dishes with multiple stalls set up to resemble the hustle and bustle of the Bazaar Malam ambience. As you make your way there, you'll enjoy delicacies from asam pedas, Hainanese chicken rice, roti john, otak otak, satay selections and more. A selection of durian-inspired desserts will also be available for all the Durian lovers out there.
Dates and prices:
13th April – 13th May, RM198 (per adult) and RM99 (per child) This month, Quan's Kitchen is inspired by the epicurean journey of the ancient trade routes using ingredients and methods influenced by traders back then. Promising a lavish buffet spread of traditional and international delights, you should check out the Lan Zhou La Mein station, where you can watch the skilful master at work as they make your noodles. Not only that, you get to pick dishes from your familiar Malaysian dishes to Chinese cuisines to go with the aromatic Persian saffron rice.
Dates and prices:
13th April – 12th May, RM158 (per adult)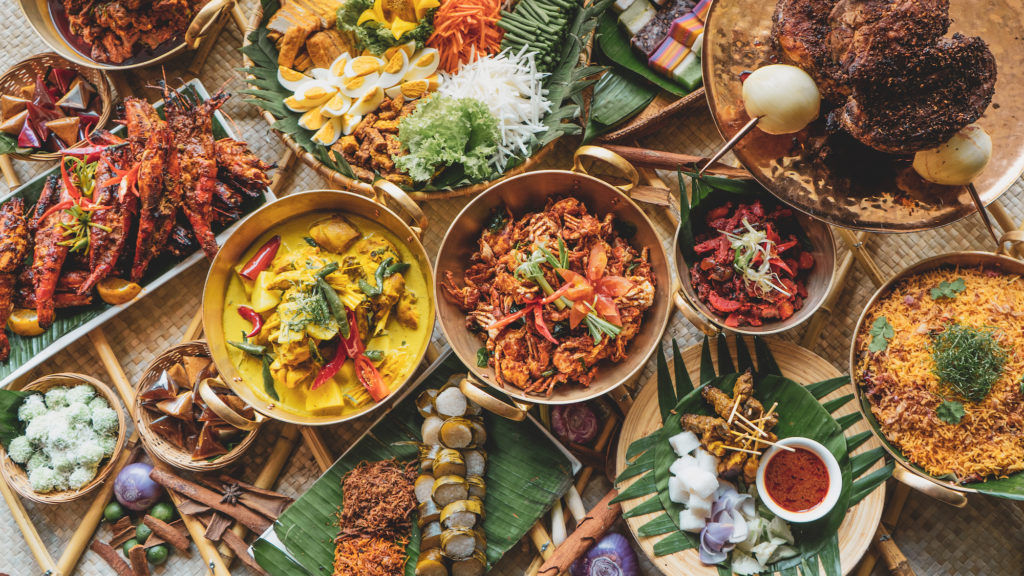 It's time to gather your friends and family for a unique dining experience this holy month. Be sure to book a spot at Contango for a taste of the festive variety dinner to enjoy. With servings of traditional Malay recipes with Japanese to Western and Italian cuisine to try, you're also able to order from their live cooking stations to seal the festive dining experience.
Dates and prices:
15th April – 15th May, RM150 (per adult) The RuMa Hotel is back with its Hidangan Tradisi buffet at the ATAS Modern Malaysian Eatery this Ramadhan to rediscover the classic and nostalgic flavours you love. This year, you'll have options to choose from the barbeque station serving Percik marinated leg lamb, traditional favourites and an assortment of side dishes that'll go well with your mains. We heard a liquid nitrogen Durian ice cream station is available too – durian fans are going to love this.
Dates and prices:
16th April – 9th May, RM180 (per adult)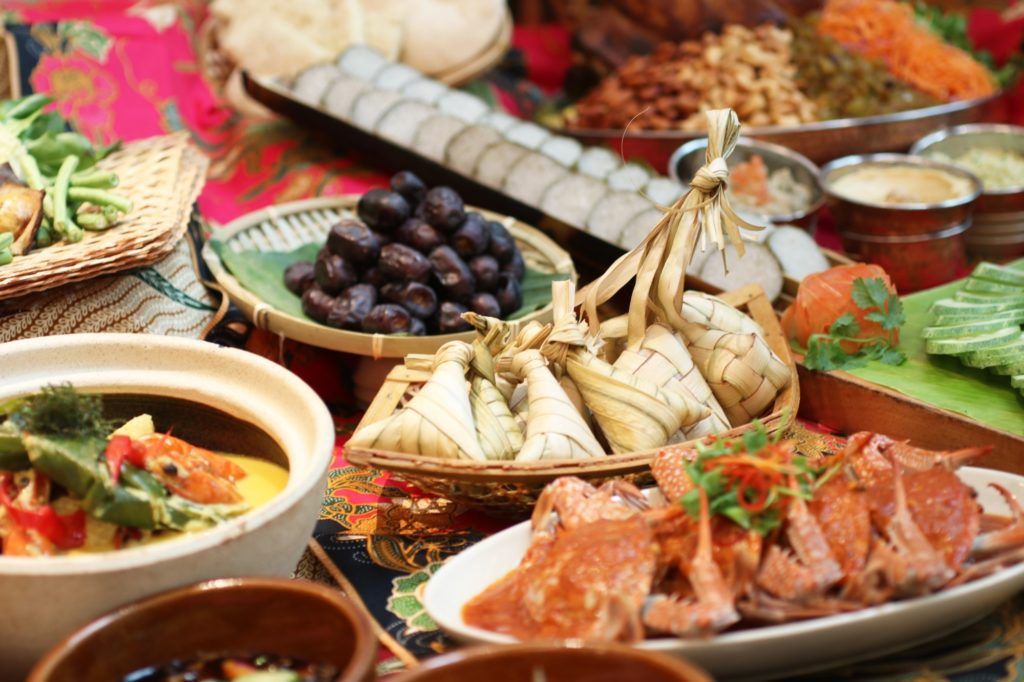 Fulfil your evenings with your loved ones at the Grand Hyatt for a bountiful spread at JP Teres. With over 60 varieties, the Sajian Warisan buffet boasts an essence of your local cuisines to bring back the nostalgia of the Malaysian heritage. From ayam bakar to rendang daging and murtabak ayam, and more, they sure do have it all. Deliveries are also available to liven up your Iftar affair at home.
Dates and prices:
12th April – 12th May, RM168 – RM178 (per adult) and RM84 – RM89 (per child)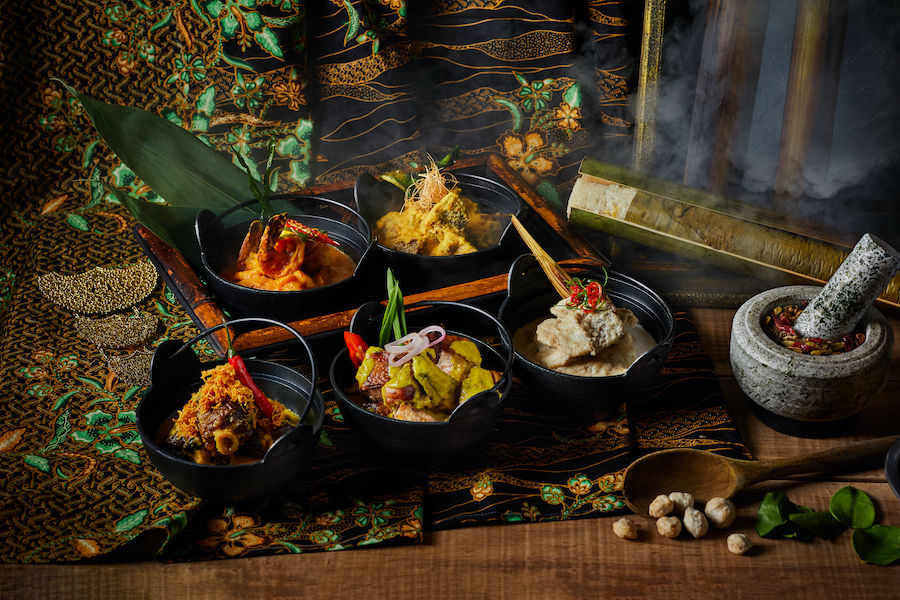 It's time to celebrate a culinary journey by exploring the 14 states of Malaysia with the Malam Warisan Melayu menu. At St Regis KL, you'll enjoy iconic dishes inspired by the Malaysian states, including Chef Mohd Ridzwan's family smoked delicacies that have been passed through generations. The must-have dish to try this year is Executive Sous Chef, Norazizi's melt-in-your-mouth, Perak Braised Beef Short Ribs. You can also order the Malam Warisan Melayu box to deliver to your home too.
Dates and prices
19th April – 7th May, RM238 (per person)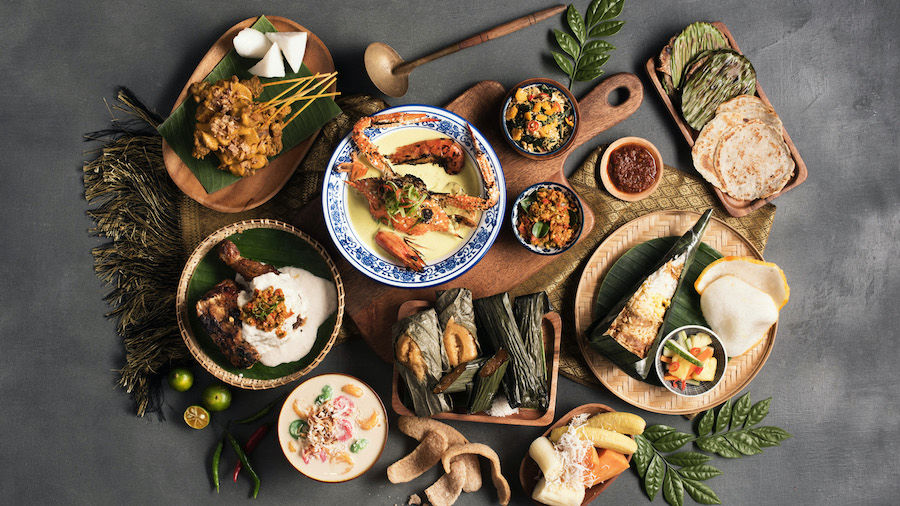 Let's take a trip down memory lane this Ramadhan, as Four Seasons Hotel KL takes you on a nostalgic culinary journey. The Sajian Merentasi Zaman (Food Across Generations) menu introduces long-forgotten dishes to reconnect families on favourite past time memories while enjoying these dishes. Enjoy specialities from nasi tumpang ayam bakar pasu, puyuh salai and kulit mangga muda bakar, ikan sepat masin masak lemak cili api and more. Each family will also receive a bottle of homemade sambal, as compliments of the Chef.
Dates and prices
13th – 18th April, and 7th May – 12th May, RM189 (per adult) and RM94.50 (per child)
19th April – 6th May, RM228 (per adult) and RM109 (per child)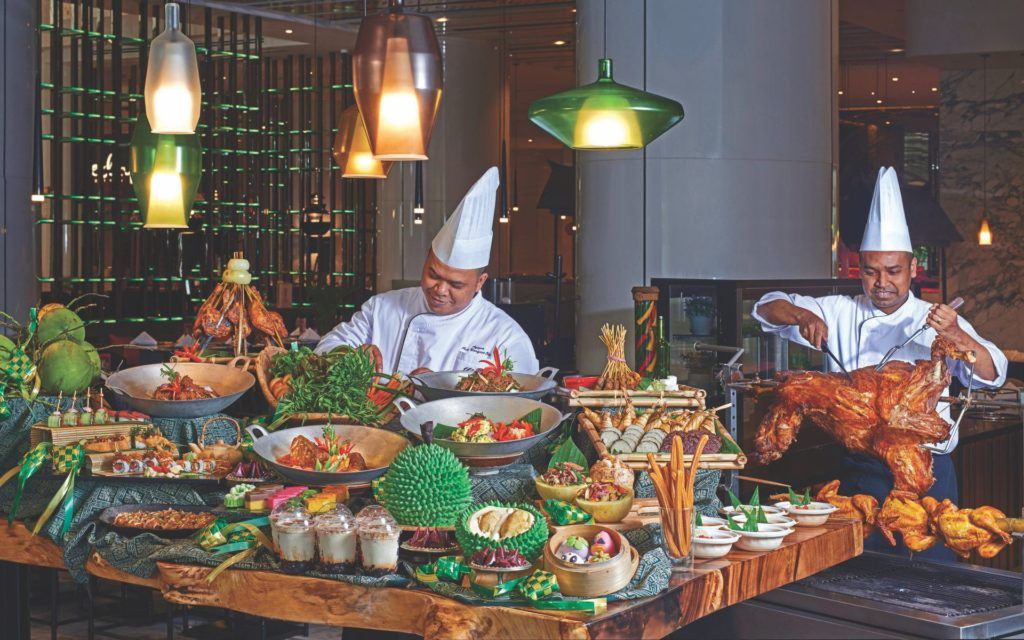 Pullman Hotel KL is bringing you the JOM Makan Dinner buffet this Ramadhan for a memorable occasion. Head over and enjoy an extensive spread of nasi mandy kambing, Japanese maki rolls, bakar-bakar streets, goreng-goreng stations and other local favourites of your choice. If you're craving for this experience from the comfort of your own home, you can choose your favourite cuisine and order their JOM Ta-Pau set menus from the Sedap, Red Chinese or Enju Japanese restaurants.
Dates and prices
12th April – 12th May 2021, RM168 (per adult) and RM84 (per child)