It's always nice to try something new in the safety and comfort of your favourite restaurants in KL.
Now that we're dining out more often – with social distancing in mind – restaurants have begun showing their adventurous side by introducing updates or new additions to their menus. Some were born out of a necessity to be creative after the devastations during the MCO, while others were just waiting for their debut after society was put on hold the past few months.
Journey with us as we personally explored these new additions, and you could even try it out for yourself.
Beta KL resumes operations with a new dinner menu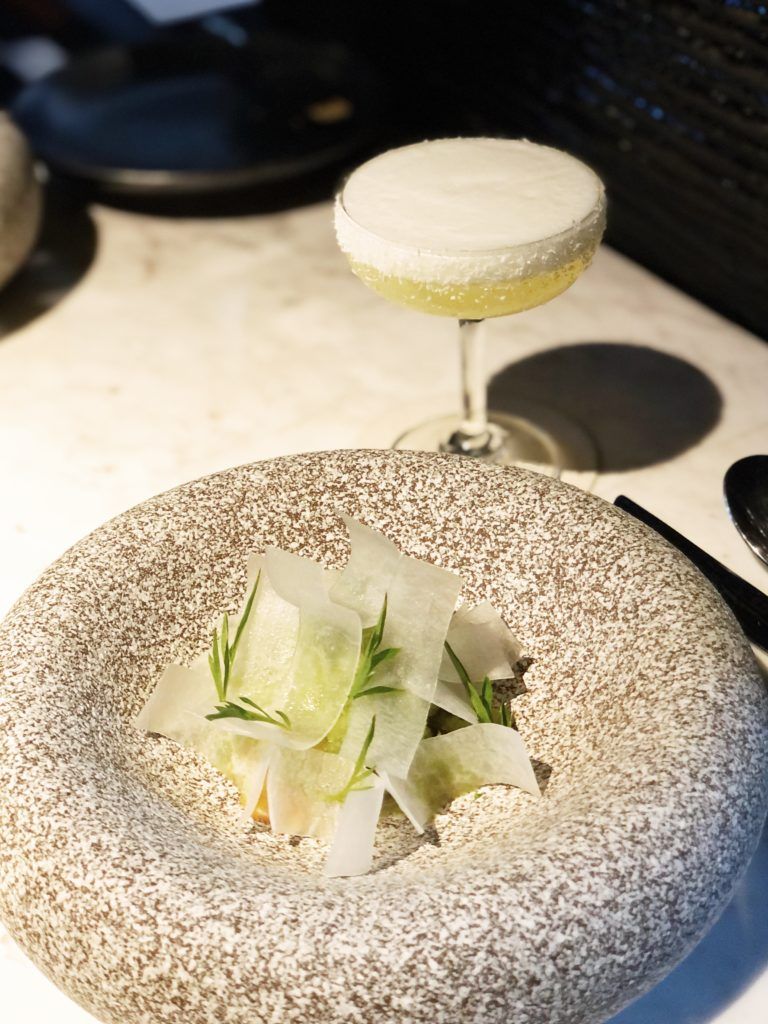 You might have noticed our favourite modern Malaysian restaurant Beta KL doing pop-ups at its sister restaurant Skillet@163, but rest assured that the former is now back in its own home. Currently, Beta KL is only open for dinner and serves two tasting menus: the Taste of Beta (RM128) and Tour of Malaysia (RM300). Both come with a cocktail pairing option, which is RM99 and RM128 additionally for each menu.
The Taste of Beta is at the perfect price point for those who have yet to try out Beta, but if you're going all out, try the Tour of Malaysia tasting menu. As its name suggests, the tasting menu is a gastronomical journey throughout Malaysia. Chef Raymond Tham has expertly condensed the key standouts of each state into a dish and its accompanying cocktail. From the Pollo-Me cocktail inspired by Ipoh's pomelo fruit to the Clams dish made with poached clams and a granita of ambarella (inspired by Penang's umbra juice), every spoonful and sip we had was a lesson in flavours that each state specialises in.
Standout dishes for us personally were the Aubergine and Lawas Rice. Aubergine was a halved brinjal that incorporated flavours of rendang and masak lemak from Tham's own hometown of Negeri Sembilan. It had the perfect textural combination of soft and crunchy with a punchy, spicy flavour that any Malaysian would approve of. The Lawas Rice, on the other hand, paid homage to one of Sarawak's many native rice varieties, fashioned into a delicious risotto fuelled with a rich seafood flavour.
Provisions starts a new pizza venture
One of Damansara Jaya's favourite neighbourhood bakeries, Provisions, is venturing into the world of pizzas — sourdough pizzas, to be precise. The shop currently only operates with takeaway and delivery services from Thursday to Saturday. The offerings are small but effective. You can't go wrong with a classic Margherita, while the Mushroom Pie is sure to be a hit among the funghi enthusiasts. Place your orders at 5PM onwards via Beepit and enjoy your pizzas.
Chamber's Grill at Hilton Kuala Lumpur Hotel goes meaty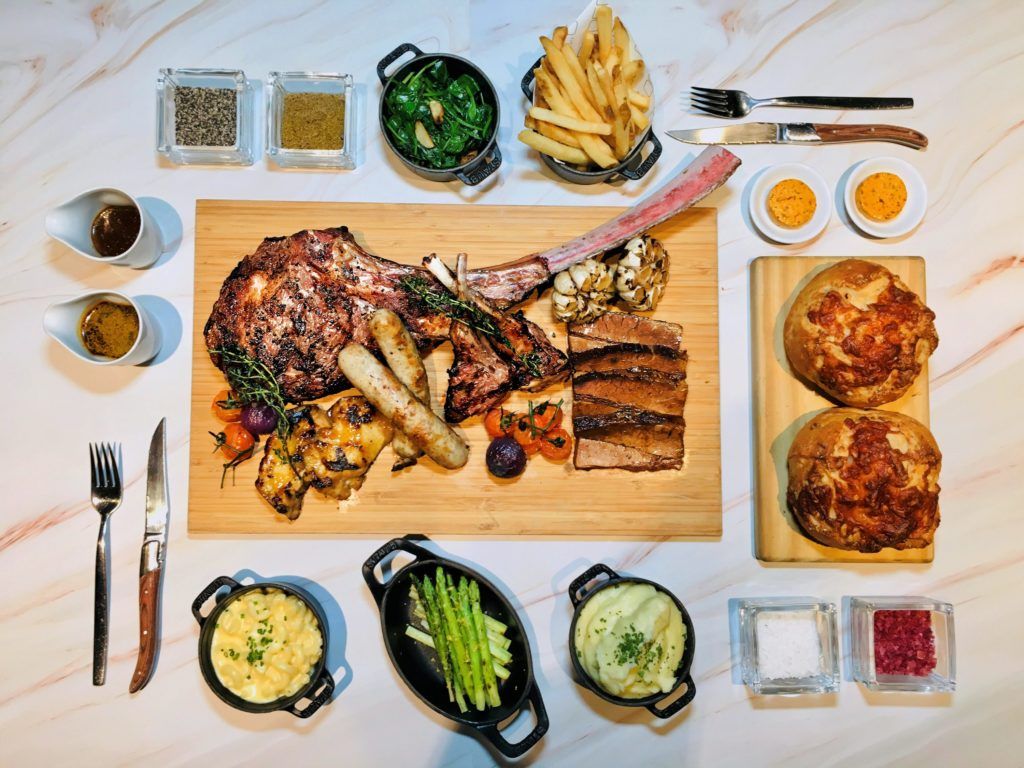 If you love your meat, there's a new addition to the menu at Chamber's Grill in Hilton KL that will absolutely make your mouth water. Aptly named the Carnivore Platter (RM700 nett), this humongous platter serves all the good stuff: Black Angus tomahawk, Australian lamb cutlets, homemade beef and chicken bratwurst, 14-hours braised beef brisket, and confit chicken thigh. The platter also comes with a choice of three side dishes, and guests can choose from a selection of hand-cut fries, garlic potato mash, sauteed mushrooms, mac and cheese, sweet potato wedges, and grilled vegetables.
The standout in the platter is, quite obviously, the Black Angus tomahawk. The beef is first dry-aged in Chamber Grill's custom-made Himalayan salt tile cabinet for the perfect amount of days, and then grilled over a charcoal fire grill for the best flavours. We suggest bringing your appetite and a friend or two to help you out with this.
Kampachi introduces new items into its menu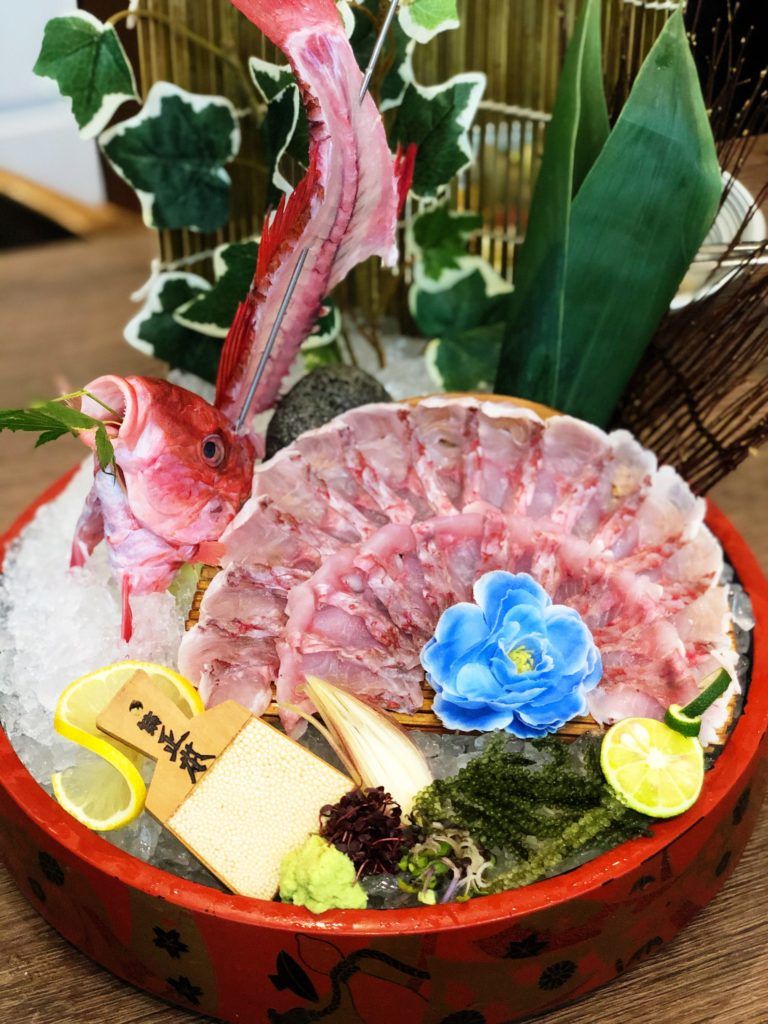 Kampachi has some new additions to its menu that are sure to please ardent Japanese cuisine aficionados. Our personal highlights include the "Ojisan" fish sashimi (RM300), which is rarely found even in omakase restaurants in KL. Also known as goatfish, the "Ojisan" fish gets its name from the whisker-like sensory organs near its mouth. The sashimi dish is inclusive of a soup afterwards made from the fish head and bones, lending a delightfully rich and umami flavour to it. However, supply and quantity of the fish differs, so be sure to ask the staff at Kampachi if it's available.
What's definitely available each time you visit is definitely the Truffle Uni Ishiyakimeshi (RM350). The dish is as delicious as it is theatrical, with staff bringing a sizzling hot stone pot to your table to cook the rice with shimeji mushrooms in truffle oil. Then, the dish is topped off with Hokkaido uni (sea urchin), black truffles, and tobiko (flying fish roe). It's a delightfully hearty dish with the perfect combination of char thanks to the sizzling stone pot, rich aroma of garlic and truffle oil, and wonderful flavours of the sea encapsulated in slivers of uni. The pot can serve up to three individual servings, but we absolutely won't judge if you want the entire thing to yourself.
Another new addition to the menu at Kampachi is the Sake no Tomo (RM48), an assortment of five types of appetisers that's perfect to be paired with sake. The items will change daily, but just to give you an idea of what the platter has, the one we personally tried had Goma Dofu, sesame-flavoured tofu topped with condiments and gold flakes; Daikon Bettarazuke, pickled radish in rice wine koji; Ninniku Miso, raw garlic with miso paste; Kurumi Konago, walnut with anchovies; and Junsai Su — seasonal junsai (also known as water shield vegetable) in homemade vinegar, topped with grated ginger.