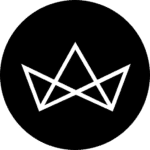 #SupportLocal: Get your favourite meals delivered to you from these restaurants and cafes in Ampang
Residents of Ampang and its surroundings, here's a guide to all your MCO dining options within your neighbourhood.
In our series of #SupportLocal, we take the liberty to help our F&B industry continue to sustain through times of uncertainty. Little by little, you can also do your part by showing some love to your favourite restaurants and cafes in and around your neighbourhood.
ICYMI, we've listed 12 restaurants and cafes in TTDI who are offering takeaway and delivery services to provide you with dining options while trying hard to stay afloat during times of uncertainty. Next, we're showing some love to our F&B friends in Ampang and its surroundings.
With staying home being the new normal right now, having lunch with a friend seems like a farfetched luxury. But you can always the most out of it virtually through various video-calling apps with your loved ones while having dinner and wine together.
If you're living within 20km radius from Ampang, here's an essential list to peruse for breakfast, lunch and dinner ideas throughout the MCO period.
For more stories that will help you ride out the Movement Control Order (MCO) amidst the COVID-19 season, check out this page.
(Featured image: Fresca Mexican Kitchen & Bar)
Jump To / Table of Contents