Are you even in lockdown if you didn't whip yourself a cup of Dalgona coffee?
The partial lockdown has gotten us to do several things — going on virtual tours on the other side of the world, restyling our homes to make it Instagrammable, joining live workouts on social media, and trying out new recipes. Now's the best time to pick up a new skill, with cooking and baking seemingly the most popular ones.
There are plenty of recipes to try out, which you can easily search on Google. But did you realise there's a certain number of recipes going around on social media, that eventually made you think: "Why is everyone making the same thing?"
We may not have an explanation for this, but we've compiled five of them for you to try out.
Dalgona coffee
Bored of Dalgona coffee yet? This is the food trend that has taken over the world — thanks to Tik Tok. ICYMI: Dalgona coffee is (aggressively) whipped instant coffee mixed with sugar and water, served on top of a glass of iced milk. Aggressive, because it takes a quite large amount of time and energy just to make one — if you're hand whipping it, that is. Many take it as a challenge to try whipping the instant coffee until a creamy and foam-like texture by using a whisk. Trust us on this, save your energy and whip it with a hand mixer instead.
Watch the tutorial here.
Burnt Cheesecake
Burnt Cheesecake is not exactly a new food trend but there's an unexplainable sudden influx of people making it during the partial lockdown. This cheesecake is unlike the classic New York Cheesecake nor it is the soft Japanese cotton cheesecake. This version originates from Spain, baked with high heat that creates the 'burnt' effect on top of the cake while underneath remains a smooth, creamy texture. There are a few restaurants in KL that currently serve and deliver this rich dessert, but if you're not located near them, it's time to make one at home.
The founders behind Fluffed Cafe & Dessert Bar shared their best-selling Vanilla Burnt Cheesecake recipe. Click here to read.
Pancake Cereal
Who would have taught making mini pancakes would create such a hype? This newest food trend also comes from Tik Tok, the same platform that introduced the world about Dalgona coffee. This is relatively easy to follow with just your regular pancake batter — but instead of frying one regular-sized pancake, you do mini, cereal-sized ones. Serve them in a bowl, whether it is with just syrup and butter or with milk like an actual cereal. People on social media are already putting their own spin on them, by adding sprinkles, chocolate chips or food colouring to make it more fun.
Click here to learn how to make them.
Banana Bread
Because why not? Banana bread has been a classic favourite to many for years and years. It's simple, extremely easy to make yet so fulfilling when you take a bite. There are so many versions of banana bread on the internet — some are made vegan, marbled, infused with coffee, with chocolate chips and/or walnuts. Banana bread is one customisable food. There's no doubt banana bread is indeed comfort food, which many seek during the partial lockdown. So we understand its recent hype.
Sourdough bread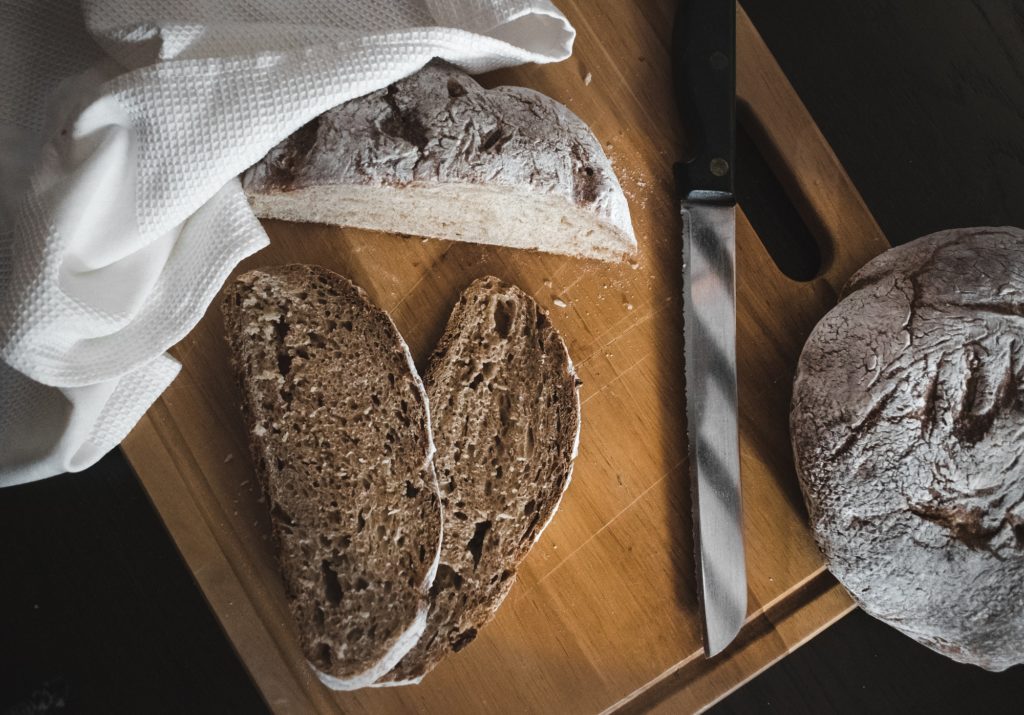 Nothing like the taste of sourdough bread and butter in the morning. It could be a ritual for some to have one at a cafe every weekend, but with the partial lockdown — that's not possible. People are starting to pick up bread-making skills, and the most common one would be sourdough.
What you need is actually a sourdough starter, which you can learn how to make one here.