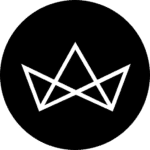 6 authentic Japanese ramen restaurants in Kuala Lumpur that tastes like you're in Japan
There's something about this big bowl of hearty, savoury soup with bouncy noodles that became a staple for many people worldwide. Japanese ramen may have originated from China and made popular in Japan, but today, you can find a ramen restaurant at almost every nook and cranny in cities worldwide.
When such a simple dish of noodles, broth and meat can be so satisfying on many levels, that means business. Chefs take pride when it comes to serving these ramen bowls. As it's not just the broth that's boiled for hours that counts — it also comes down to the taste and texture of the noodles, the condiments, meat, and even the spicy sauce placed on your dining table.
As easy as it looks compared to fine dining dishes, nothing is taken lightly when it comes to preparing Japanese ramen. While it may seem easy to find a Japanese ramen restaurant in the city area, we scout further; across the state for the most legitimate Japanese dining experience you can get. That's why we've selected six authentic Japanese ramen restaurants in Kuala Lumpur, including the ones in Selangor area, so you can have the best ramen dining experience that taste like Japan.
Jump To / Table of Contents