There's never a bad time for boba and dumplings.
Imagine this: it's a rainy day in KL, and you're in the mood for something warm and comforting. But where can you go that's pork-free and halal to bring your friends and family? Don't fret, we're here to help you ease your days with our curated guide to the best Muslim-friendly spots whenever you're in the city. We've got varieties for you to choose from a mouth-watering hot pot feast to dim sum galore, and down to enjoying your hearty local favourites – we sure do have it all to cater to your tastebuds.
Scroll down below and mark these restaurants as your go-to places to visit – trust us, you won't regret it.
Featured image credit: Grandmama's
In Colonial is the place to be if you need an escape from the hustle and bustle of KL. Set in a charming British Colonial-style restaurant, the menu serves Anglo-Chinese cuisine with tasty selections of fresh seafood from Hiroshima oysters and jumbo prawns to their famous duck rice in broth and oxtail pot. If just by reading that has got you wanting more, you should head over there for lunch and dinner soon. Don't forget to order their delicious cucumber and passionfruit mocktail. 
(Image credit: In Colonial)
If you're an adventurer when it comes to food hunting, make your way to Al Amber for some Northern Chinese delicacies. With an extensive menu that boasts over 80 food and beverage items to choose from, the dishes bring an authentic taste from China. Be sure to order their popular dishes from the special hand-pulled noodle with beef broth, roasted lamb chops marinated with 'sannai' Chinese spices, and steamed shrimps in hot chilli oil.
(Image credit: Al Amber)
Can't decide between hot pot and noodles? The Grand Imperial serves the best of both worlds for a delicious feast. This sleek and modern restaurant gives a lovely ambience for family time or a catch-up session with your friends. Be prepared to order a selection of freshly imported meats, fresh seafood, meatballs and dumplings to go with your soup – don't forget to try their signature roast duck when you're there too. 
(Image credit: Grand Imperial)
You can never go wrong with kopitiams to satisfy your cravings, and the Daily Kopitiam is here to help you with that. Your afternoon kopi sessions and dinner hangouts are going to be better when you order their assortment of noodle dishes from Penang prawn mee to curry mee, Assam laksa, chee cheong fun and more. Order a side of freshly brewed coffee, and you're good to go.
(Image credit: Daily Kopitiam)
There's nothing like having the comfort of enjoying your grandmother's cooking. Thankfully, Grandmama's is here to help turn that frown upside down with authentic meals that'll leave you smiling. Enjoy their signature Chinese delicacies from the duck egg char kway teow to prawn mee and Hakka fried rice for a touch of home. Order these dishes, and we guarantee that you'll be coming back for more. 
(Image credit: Grandmama's)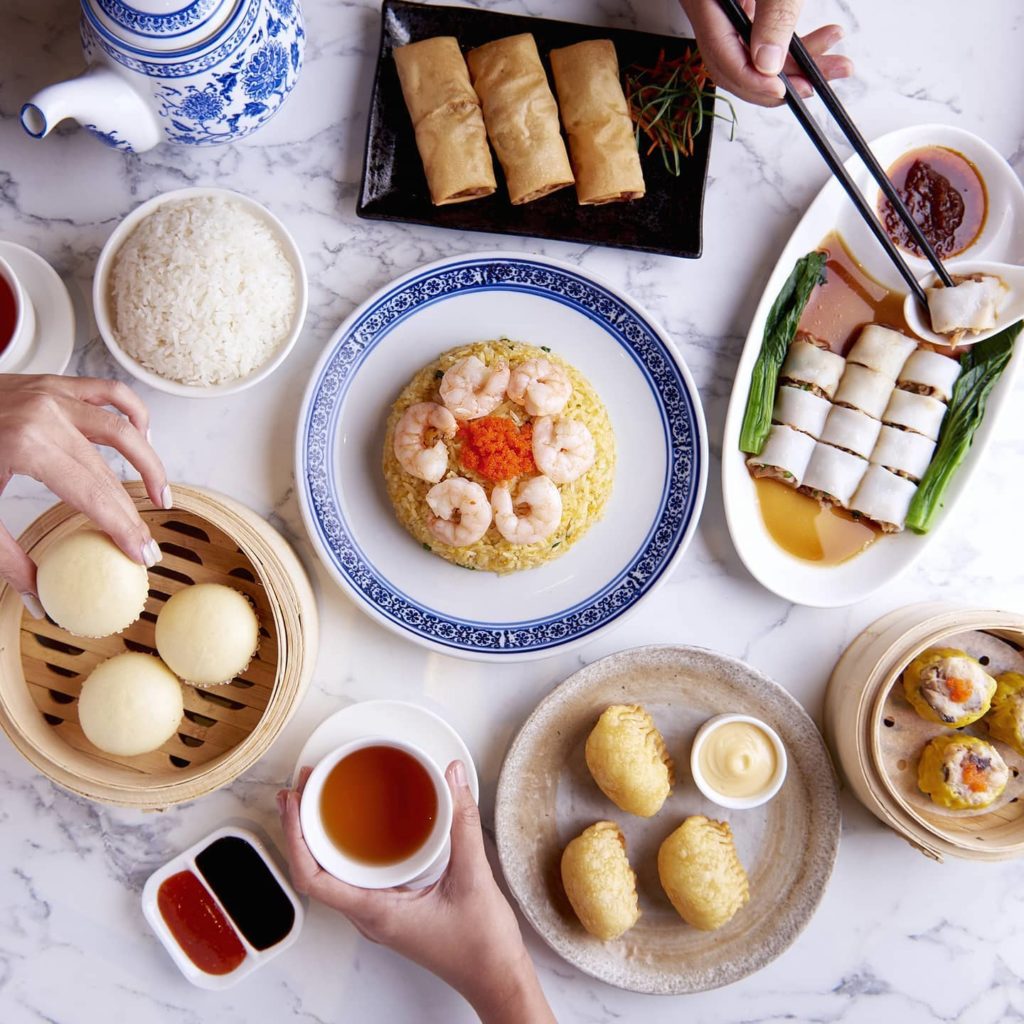 Is there ever a time where you'd say no to dim sum? We don't think so. Dolly Dim Sum has become one of the best family restaurants to go to for a memorable time. With a variety of delicious bite-sized Chinese dishes from mouth-watering dumplings to noodles and rice and their famous egg custard bun, how could you possibly say no?
(Image credit: Dolly Dim Sum)
What's a better way than ending your appetising meal with CHICHA San Chen boba. Handcrafted by Taiwanese tea masters, customers can choose between six different tea bases from green tea, osmanthus oolong tea, high mountain pouchong tea, black tea, dong ding oolong tea and cassia black tea. Once you've decided on your base, go crazy on your desired flavours and toppings of choice, and be ready to enjoy your delectable dessert. 
(Image credit: Instagram/@_amirul.azmir)
Located in Suria KLCC, Ren is the first no-pork Chinese restaurant established by Dragon-i. Inspired by the rich flavours of the Shanghainese and Xinjiang cuisine, diners will enjoy the favourites with a fiery kick. However, we recommend ordering a side of meat to accompany your mains, from the stewed spicy chicken to lamb cutlets and garoupa fish to enjoy. 
(Image credit: Instagram/@_amirul.azmir)