Like every major city in Malaysia, Johor Bahru cafes are worthy of a mention. They look outstanding, bathed in natural light while operating on delectable brunch food and perfectly petalled cups of latte. What's not to love about them?
If you haven't considered visiting Johor Bahru (JB), what's holding you back? There's plenty to do in this southern capital of Peninsula Malaysia, as we've listed in this 48-hour guide to JB. As you're staying for the night (or several), the nightlife is worth checking out as well — be sure to head to these bars for either a good cocktail or a great view of the city. When you tire of JB alone, it's a pretty central area to check out the rest of Johor. Less than a two-hour drive away is Desaru, which houses luxury resort destination like Desaru Coast.
Then, of course, JB is but a causeway over to another country: Singapore. A simple drive to Singapore and you'll find yourself with a whole host of other activities to do. But that's another story for another day. For now, all you need to do is kick back, enjoy a cup of coffee and Eggs Benedict at these Johor Bahru cafes. Flowers in the Window should be pretty easy to spot, thanks to its iconic round window and (obviously) flowers and plants around it. In fact, this spot is so iconic that too many people are guilty of taking a photo here. But beyond the aesthetically-pleasing facade, this two-storey cafe is cosy inside with freshly-baked cakes daily, floral-inspired drinks, and local savoury food reinterpreted. What's unique about the cafe's cakes are the flavours that you won't necessarily be able to find in other cafes, such as Rose Pistachio and Pina Colada cakes and Pomegranate brownies.
(Picture: Instagram/ @sn_tse)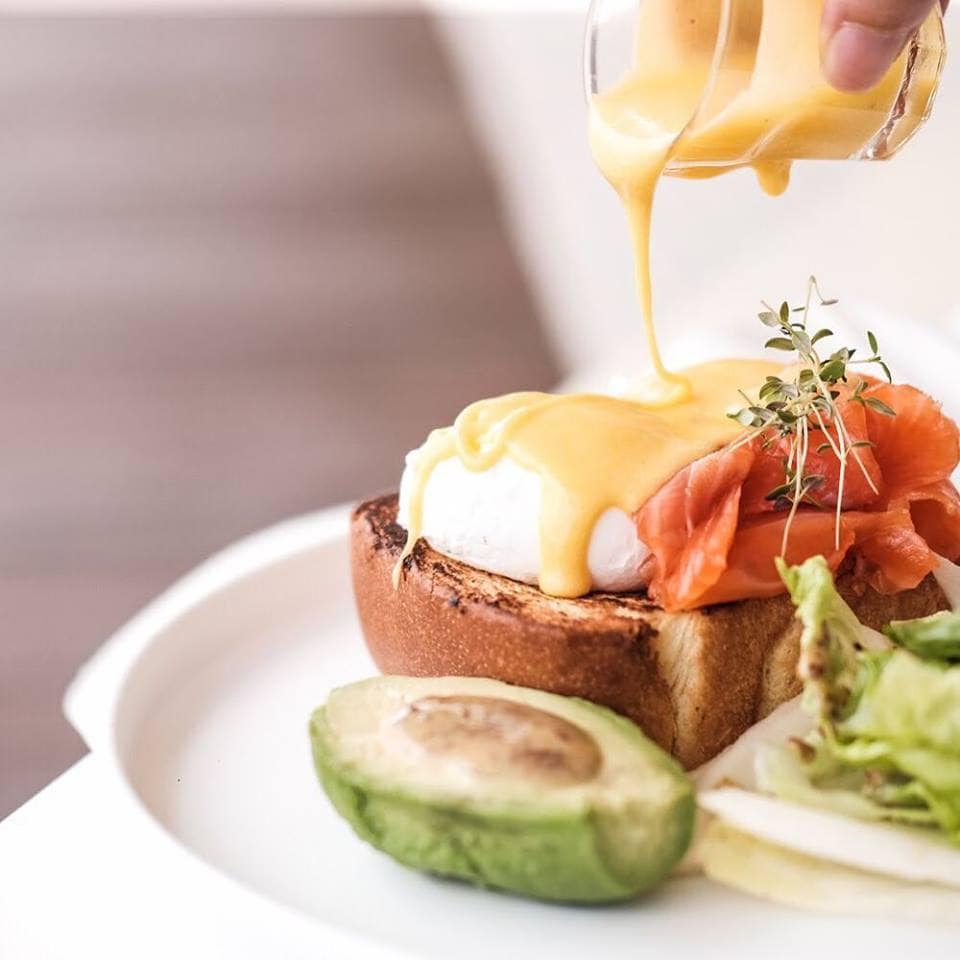 Formerly known as the Atlas Coffee Embassy, the cafe has since rebranded itself as The Atlas Maison. It still stays true to its former aesthetics of a clean white space and plenty of natural light. Suffice to say, anything you photograph here during the day is going to look good. What's equally as good is the cafe's coffee and food. Other than the usual brunch offerings of avocado toasts and eggs benedict, the cafe also serves other types of food including pasta, burgers, steak bowls, and more.
(Picture: Facebook/ The Atlas Maison)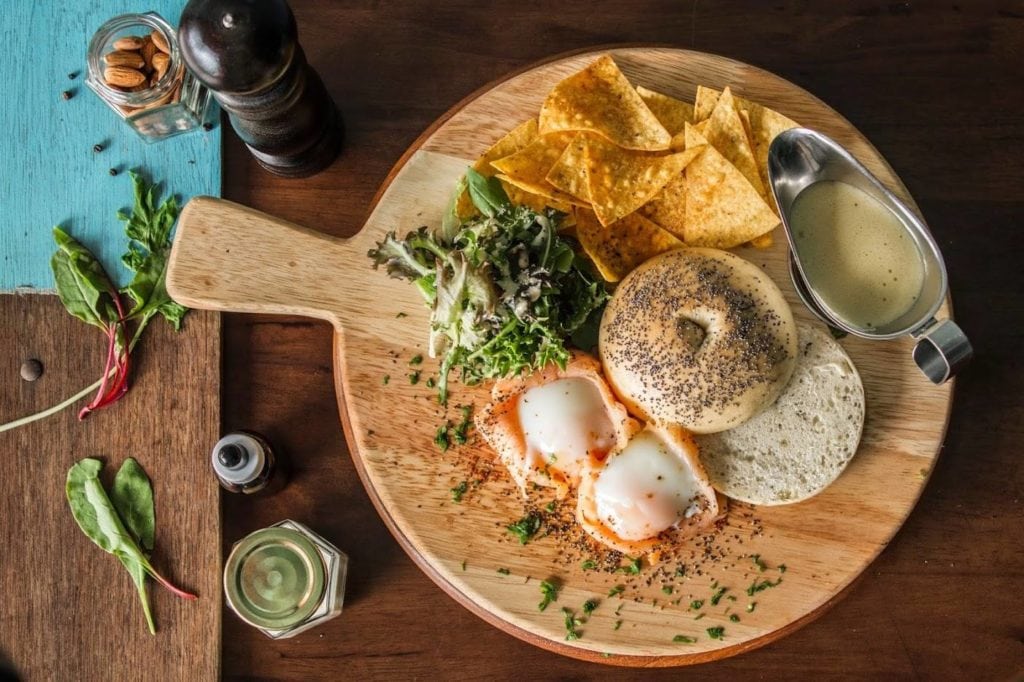 Just Want Coffee, or better known as JWC has several outposts in Johor Bahru, all bearing a different theme. The Bear and Fish is one of those cafes under JWC which serves as a front for the brand's two other hidden bars, Gin Bar by JWC and Cabinet 8 by JWC.
But more than a facade, The Bear and Fish holds up pretty well on its own too, serving brunchy Western fares such as bagels, and big breakfasts, as well as waffles and desserts. Naturally, being a coffee-based brand, the coffee is worth its weight in gold with a variety of specialty coffee on hand. The Bear and Fish also bottles its own cold brew.
(Picture: Facebook/ Just Want Coffee, The Bear and Fish)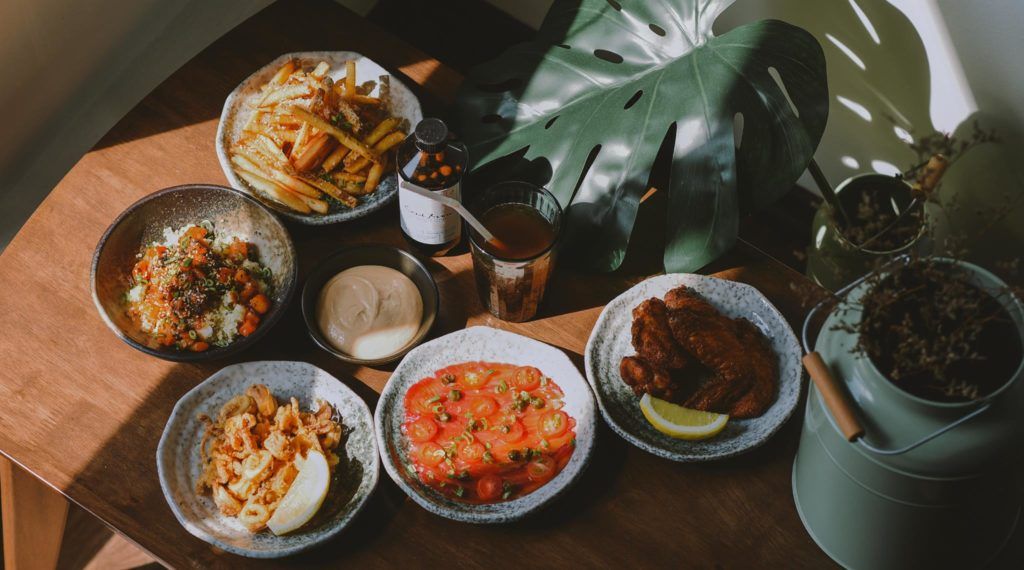 If you find this cafe familiar-sounding, then you might remember that we previously featured it under our bars worth visiting in JB. During the day, The Replacement – Lodge & Kitchen operates as a minimalist, sunlit cafe with food that will have you going back for more. Think hearty soft shell crab burgers, deep-fried calamari, and churros.
(Picture: Facebook/ The Replacement – Lodge & Kitchen)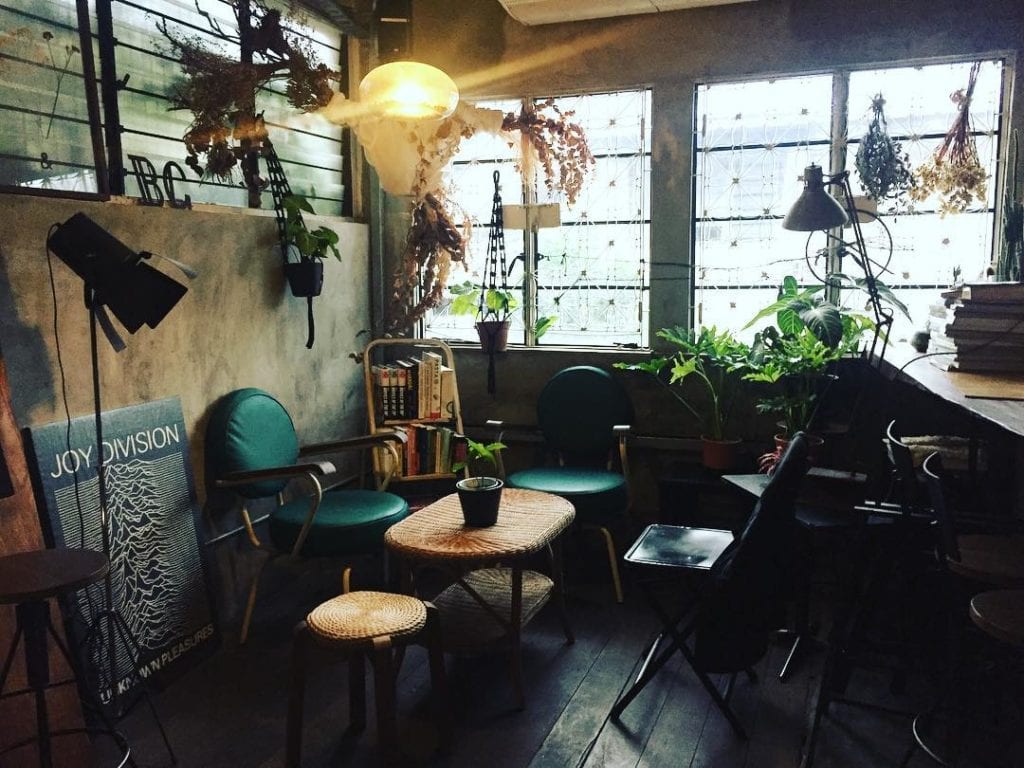 Downstairs, Bev C'afe operates as Bev. C, a local designer selling clothes in a boutique. Head upstairs and the designer has transformed the space into her little cosy nook, selling coffee, desserts, and other snacks. Be sure to try the crowd favourite, the Espresso Ice Cube—coffee shots frozen in ice cubes served in milk.
(Picture: Facebook/ Bev. C)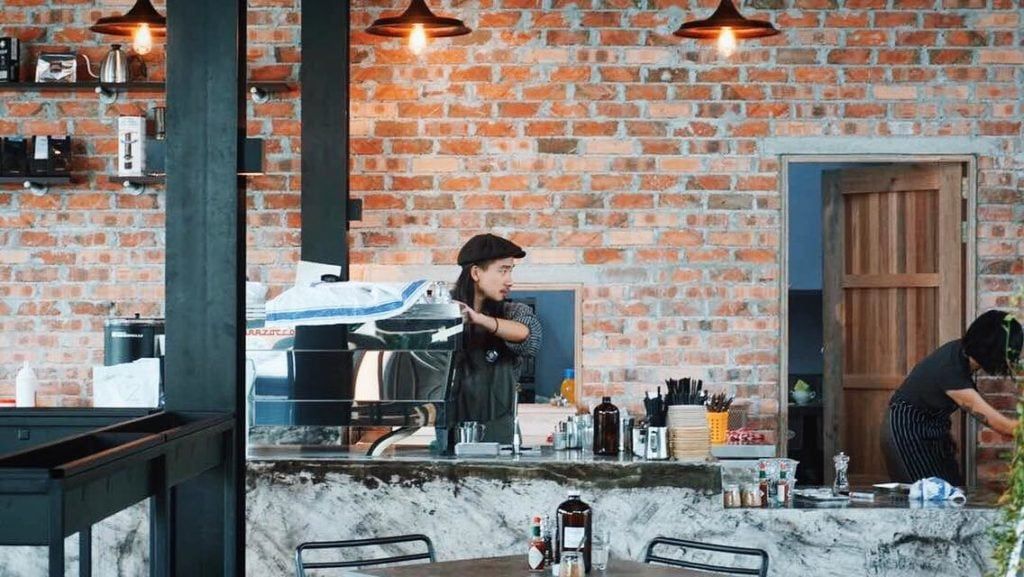 With an industrial theme of exposed brick, steel, and glass, People & Places is one of the hottest spots around JB where all the cool kids hang out at. As with most brunch cafes in Malaysia, the food here is inspired by the Melbourne brunch culture. Try the wild mushroom risotto, the Melbourne signature hotcakes, as well as the coffee. You won't be disappointed.
(Picture: Facebook/ People & Places)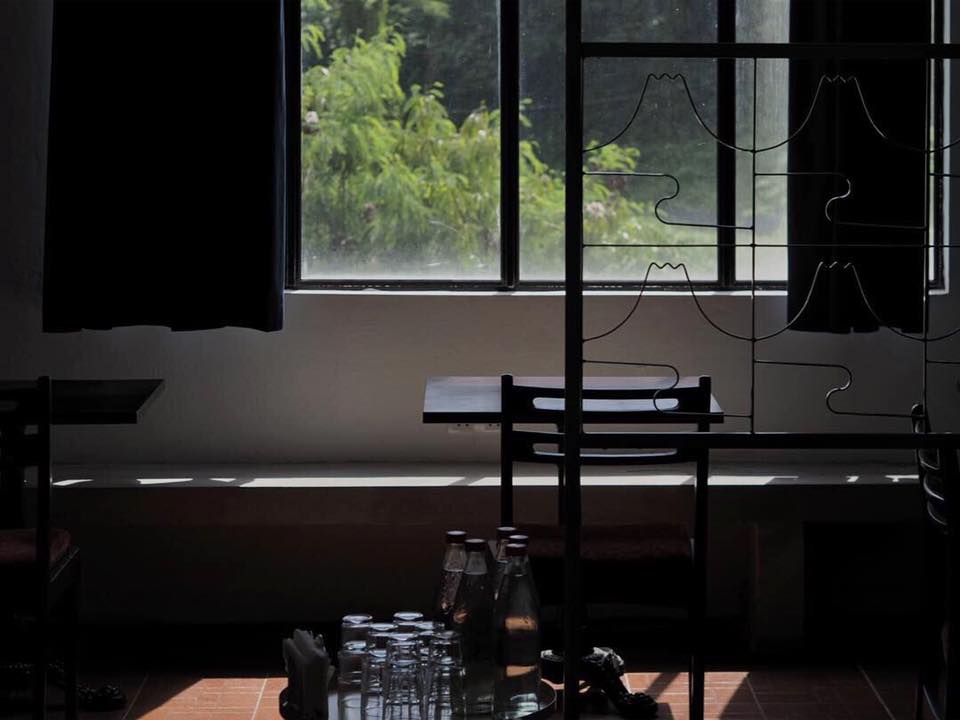 Unlike the usual white and rustic spaces you get in cafes, Openwork does that but with a traditional Chinese interpretation. It's soft and inviting, and the adorable Xiaoming mascot is sure to reel you in. Coffee and tea reign supreme in this cafe, while the food menu is kept simple and straightforward—rice bowls with some sides. Be sure to try the gyoza, one of the stars of Openwork.
(Picture: Facebook/ Openwork)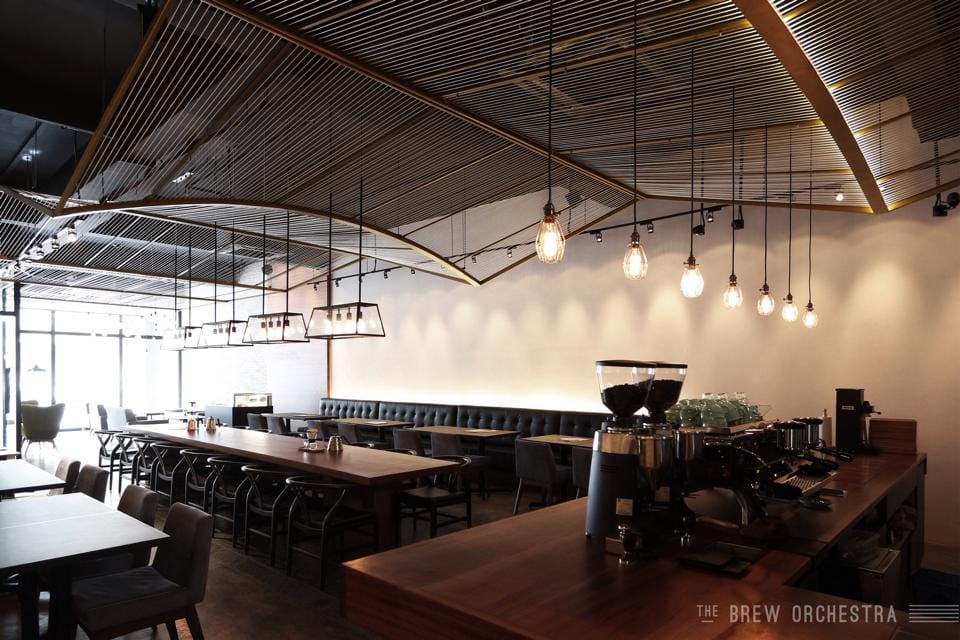 The interior of The Brew Orchestra is quite impressive, especially if you take the time to look upwards. With strings reminiscent of the inner workings of a piano, the ceiling is a gorgeous sight, and the rest of the cafe complements it, taking on a dark brown and black leather, rustic farmhouse look. As for the beverage menu, coffee is of a high-quality grade. The cafe also has specialty coffee and seasonal house blends, for the enthusiasts. Food is of the brunch variety, together with some healthy offerings of granola bowls.
(Picture: Facebook/ The Brew Orchestra)