This month, we are paying special attention to the vibrant Chinatown in Petaling Street (or better known as chee cheong kai). ICYMI, several new restaurants and cafes have emerged within the streets of the once mercantile town — proving that gentrification and adaptive reuse are showing no signs of stopping. The addition of new cafe Wildflowers, brought to you by the people behind Merchant's Lane, brings a new sense of excitement to city folks who are constantly looking for new places to eat, drink and take photos. Scroll down to check out the latest restaurants and cafes in KL to check out this month.
Shuang Xi, a hidden bar along Jalan Tun H.S. Lee in Chinatown has opened its doors in the day time as a place for coffee and cakes, carrying the name Hide & Seek Cafe. Visit this place for premium quality coffee and homemade bakes, including the indulgent burnt cheesecake. (Photo: Source)
Recently relocated to a new address (next to Lucky Tora), Palillos Yakitori Bar draws a good mixed crowd at night especially for its delicious grilled items and sake selection. Besides the usual serving of squid, chicken and pork jowl, try the more exotic heart, liver and gizzard that are perfectly flamed at just the right timing to maintain a charred exterior and tender interior.
Led by one of KL's most passionate bakers, Johnny Kyaw, So Moreish is a place for comfort food. Simple yet hearty dishes like Lava Eggs (boiled eggs with a soft centre served with spiced chickpeas on a toasted brioche) as well as the Omega Toast (a modern rendition of eggs on toasts) are available to keep your brunches filled with delicious food. You can even takeaway a loaf of homemade sourdough or brioche on your way out.
Following the same ethos at Lisette's in Bangsar, the latest outpost in Subang is a place for good food, great design and amazing ambience. There's constantly a new addition to its ever-vibrant menu with inspired dishes that tread various continents from the Mediterranean to East Asia. Weekend vegan brunches and freshly-baked pastries also remain the core attraction at Lisette's here at Subang. Be sure to get your cameras ready for a shot (or two) especially with its beautifully hand-painted ceiling courtesy of the founder of Nala Designs herself, Lisette Scheers.
Think bistro food and the likes of chips, fish fingers and other grub come to mind. But here at Yes Sir, you get Char Kuey Teow and other Penang delights that leave you wanting more. While you're at it, have a go at its signature cocktail called Semangkuk that is an unpretentious bowl of icy cendol spiked with a potent amount of alcohol.
Tucked in the newly repurposed Kwai Chai Hong is Pandan Republic, a place for its signature pandan soft serve that is served in a flower-shaped cone. The interiors are extremely rustic set in a former mercantile shophouse. If you're thinking of a quick respite in between your cafe hops in Chinatown, walk over here because there's always room for ice cream.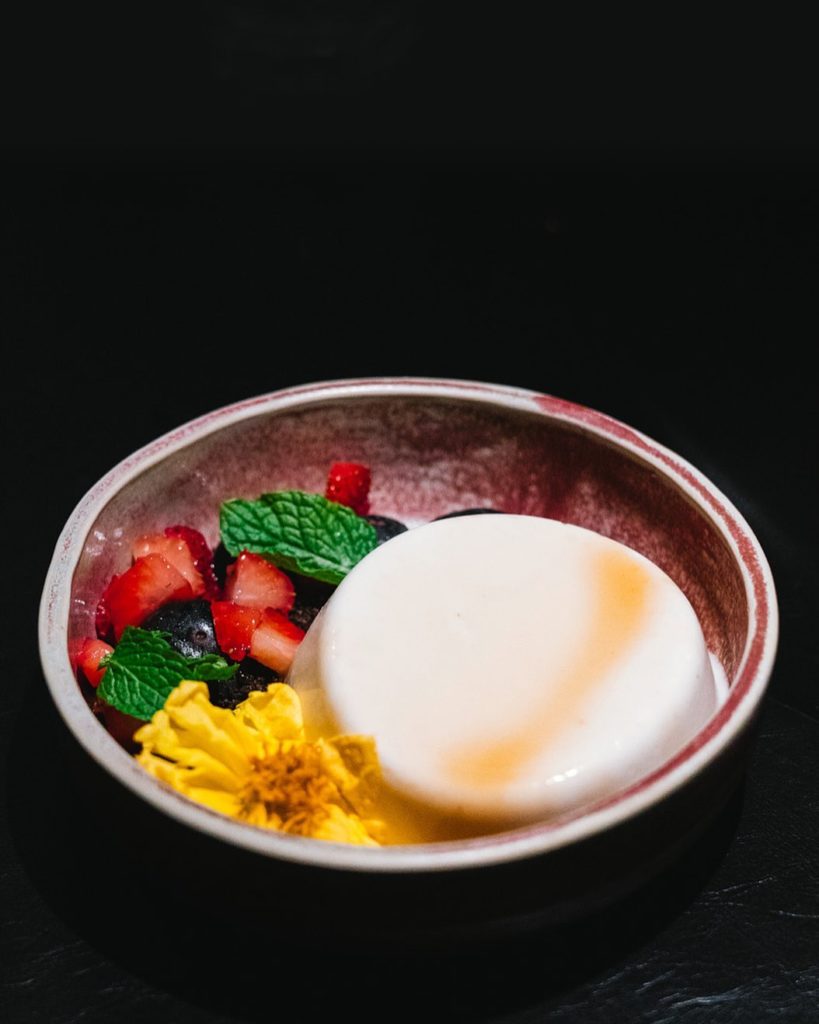 The owners of Merchant's Lane have introduced Wildflowers, the latest hipster cafe to hit Petaling Street. Designed by local design studio pow ideas, the interior design is stunning from every angle and its a paradise for plant enthusiasts. The unassuming entrance opens up to an atmospheric space with monochromatic shades alternating splashes of green and purple neon lights. The modern Asian-inspired menu translates to bright bold flavours and rich tastes with some must-try dishes including nachos with mapo tofu, salmon sashimi with coconut milk and green Thai-inspired salsa verde, mussels, prawn and squid cooked with shao xing wine, as well as the coconut panna cotta. By night, the place doubles as a vibrant bar serving crafted cocktails and more.
Decked in a solid shade of terracotta, it is hard to miss Provisions which is located in Damansara Jaya. It is a bakery, coffee shop and supply store combined. Here, you'll be delighted to find a slew of freshly baked pastries and decadent cakes including the house specialty Chocolate Espresso Cake.