If you've exhausted your list of new restaurants and cafes to visit, there are plenty that just opened this month. We see the return of Pasta Bella by BIG as well as a new Modern Malaysian restaurant, ADU Sugar in Bangsar. And with really interesting dining concepts like the ones in Borneo that serves East Malaysian cuisine and Zoe with its Thai-inspired dishes, you have all the reasons to frequent Bangsar in the next few weeks.
Here are the latest restaurants and cafes in KL to check out this month.
(Featured Image: Brasserie Léon)
Tribal and traditional decor dot the eclectically design restaurant by local Celebrity Chef Adu. The menu here focuses on traditional Johor cuisine — so you can expect the best Laksa Johor served here. The restaurant also hits the sweet spot with a soulful repertoire of Southeast Asian flavours backboned by Malaysian and Indonesian influences. There are plenty to try here but save some space for its sweet treats including flourless almond kaffir lime cake, grilled banana brownie and kuih ketayap.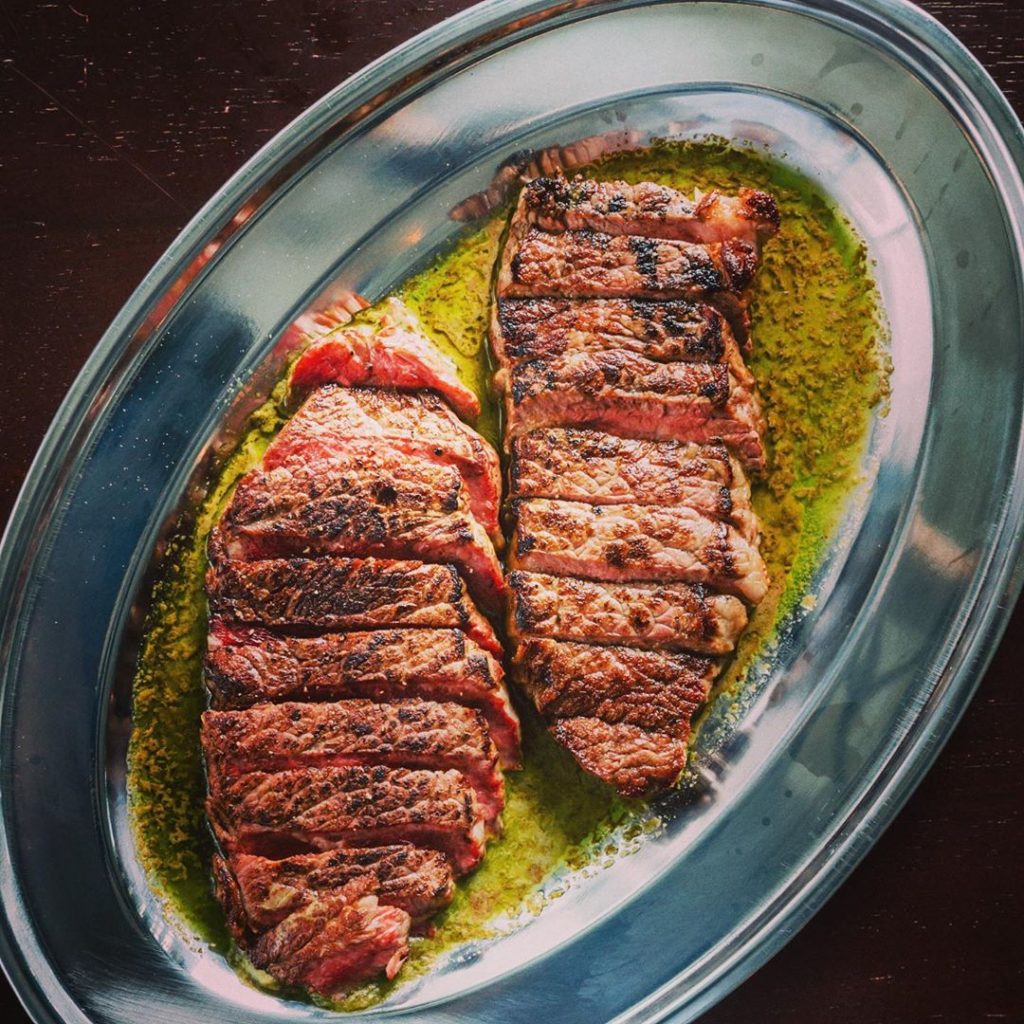 If you're up for the classic French steak and fries, Brasserie Léon is where you should be heading to. Set in a casual ambience, the elegant restaurant also puts together a concise selection of small bites including deep-fried brie cheese, escargots in garlic butter sauce and flamed cured mackerel. There are only three main dishes served here — roasted spring chicken and two other premium beef cuts. Its dessert menu is also unpretentious, plating up classic creme brûlée, chocolate mousse and tiramisu. Pair your meal with an extensive wine list for the perfect date night.
The latest addition to The LINC KL is Sushi Hara, a Japanese restaurant where you can enjoy a complete omakase experience without having to burn a hole in your pocket. Sit back and relax as the chefs at Sushi Hara work each dish that is plated to perfection. Some standout dishes include the Negitoro Don  and an assortment of sushi made with the freshest ingredients. If you're up for a drink, ask the chef to recommend a pairing sake.
Located in Jalan Kurau, Pasta Bella has just reopened following a bout of upgrading works in the last few months. Come with an empty stomach to truly enjoy a bevy of new dishes from its revamped menu. A must-try dish is the Italian risotto with XO clams which is a cheeky nod to Asian flavours. Each mouthful carries umami notes, briny and fresh sea clams, and perfectly al dente Arborio rice. Of course, the pasta dishes don't disappoint as well, with a wide variety to choose from. There's also a bar for a tipple or two after dinner.
Mari Ristorante & Bar shares the same address as Old Malaya, set in the colonial establishment along Jalan Raja Chulan. The menu combines Italian cooking with Asian influences. Have a go at its homemade pasta dishes like the Tonarelli with Cherry Tomatoes, Salted Egg Yolk, Bottarga and deep-fried Soft Shell Crab. And what is an Italian restaurant without pizza — the Pizza Malese is an homage to Malaysian flavours, topped with beef pepperoni, watercress and a fried egg.
The restaurant started in Derby, UK by fellow Penangite, Emily and her husband who comes from a family of chefs from Hong Kong. It has since been one of the finest steak houses since 2007. Emily's Steakhouse is best known for its Aged Aberdeen Angus steak with grilled seafood. The 'brand' has finally returned home to Malaysia thanks to an open invitation by the Malaysian government to bring classic British cuisine here in Kuala Lumpur. Enjoy the quintessential English breakfast, fish and chips as well as char-grilled steaks alongside freshly baked Yorkshire puddings on the side.
Ryoshi Izakaya Signature restaurant brought in a gigantic 100kg bluefin tuna that was broken down live by its resident master chef during its opening ceremony. The fresh tuna will be the hero element for the Japanese restaurant's dishes in the coming weeks. Besides the sophisicated tuna tartare and sashimi slices, diners will also be able to enjoy a selection of traditional and modernise Japanese cooking that heroes the flavours of the sea.
Set in the rustic neighbourhood of Seksyen 13, it will take you some effort to locate the Coffeeboy Club which is tucked inside The Gasket Alley. Come here for a quick coffee fix — choose between 'Hitam' or 'Putih' and we're sure you know what those mean.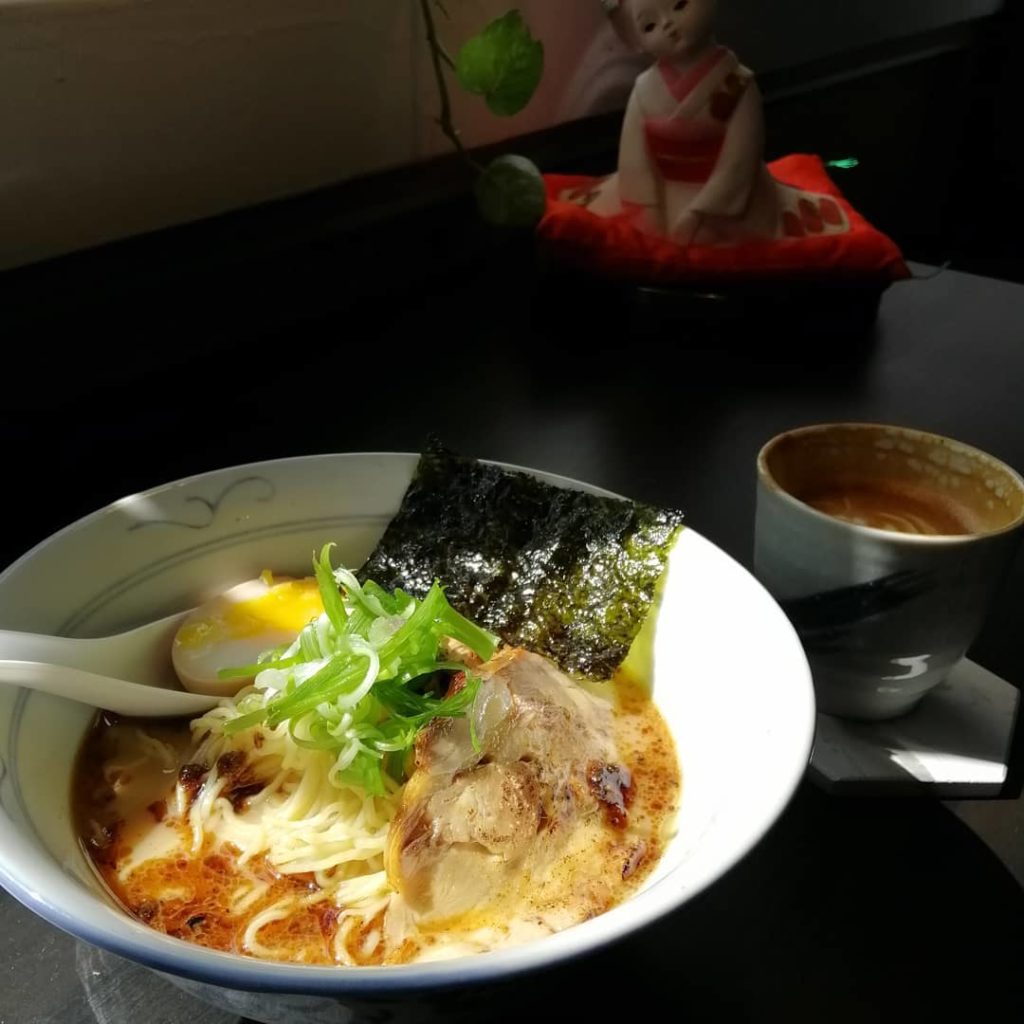 If you're craving for a satisfying cup of green tea latte, head over to OKINII and try its version — extra creamy with earthy notes of matcha. Food wise, OKINII prides itself for its 8-hour slow-boiled broth that goes into every bowl of its Japanese inspired ramen. From simple miso-enhanced options or black garlic ones, each spoonful has a burst of comforting flavours that leave you wanting for more.