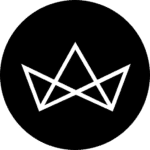 Have an afternoon tea experience like no other, thanks to CIMB Bank premier credit card
Malaysia is the epitome of all things food, whether it is your local street hawkers or even fine dining establishments. Be it brunch, dinner, or even supper, you will always find something to satiate your taste buds. Afternoon tea is one of the many dining options you can find around Malaysia and it gets even better with CIMB Bank premier credit card.
But first, what is afternoon tea? It's a tea-related ritual that started out in the United Kingdom back in the early 1840s. Essentially, afternoon tea was introduced as a small meal before the actual dinnertime meal hence, the name. It usually comprises bite-sized sandwiches, sweet pastries and cakes, as well as scones with jam and clotted cream. Back then, afternoon tea was seen as a private social event for the women in the upper echelons of society. These days, afternoon tea is seen as more of a social gathering between friends and family from all walks of life.
This is exactly what CIMB Bank wants to offer to its premier credit cardholders: to have an afternoon tea experience like no other. You can now enjoy an afternoon tea session at some of the best hotels around the city with CIMB Bank. To sweeten the deal, CIMB Bank has also partnered up with a selected host of premier hotel lounges and fine dining establishments all over Malaysia.
However, do know that all terms and conditions for each location will apply as well as the pricing of each afternoon tea set is subject to change from time to time.
*Offer exclusively for CIMB Enrich World Elite Credit Card, CIMB Enrich World Credit Card, CIMB World Mastercard Credit Card, CIMB Preferred Visa Infinite Credit Card and CIMB Visa Infinite Credit Card.
Jump To / Table of Contents