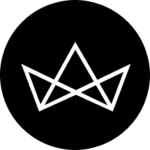 Odette ranks second along with 8 Singapore restaurants on Asia's 50 Best Restaurants 2021
Odette has been knocked off the top spot for Asia's 50 Best Restaurants list 2021, overtaken by The Chairman in Hong Kong while a Singaporean pastry chef based in Taipei has been named Asia's Best Pastry Chef.
Singapore however saw several new entries, namely Restaurant Euphoria (41), Labyrinth (40) and Cloudstreet (31) joining the list. Mainstays like Jaan drops to 42 from 21 last year while Burnt Ends now places at 14. Minor movements include Restaurant Zen which rose five spots to 23 while Les Amis weighs in at 13 down from 11 last year.
Bangkok, Hong Kong and Tokyo dominated the list, cementing the three cities as Asia's culinary capitals with acclaimed chef Gaggan Anand being named as the highest new entry landing at 5th spot — a reincarnation of his former restaurant. Le Du in Bangkok meanwhile hit big, breaking to the fourth spot up from 8th last year.
"This is the most motivating thing in my entire life," says chef Gaggan Anand. "With your love and support, we might survive this."
Other accolades include the titles of Asia's Best Pastry Chef which went to Singaporean chef Angela Lai from Tairroir in Taipei. The title of Asia's Best Female Chef meanwhile went to chef Deaille Tam whose Shanghai restaurant, Obscura opened in November 2020.
The 2021 list is released days after the restaurants ranked from 51-100 was revealed for the first time. These lists are compiled and published by William Reed Business Media, and voted on by over 300 leaders in the culinary field from the Asia's 50 Best Restaurants Academy. This consists of journalists, food critics, chefs, restaurateurs and culinary experts with a gender ratio that's 50:50.
Here's the full list:
50. Wing Lei Palace, Macau
49. Toyo Eatery, Manila
48. Seventh Son, Hong Kong
47. Lung King Heen, Hong Kong
46. Gaa, Bangkok
45. Shoun Ryugin, Taipei
44. Mono, Hong Kong
43. Hansikgonggan, Seoul
42. Jaan, Singapore
41. Euphoria, Singapore
40. Labyrinth, Singapore
39. Anan Saigon, Ho Chi Minh
38. Ta Vie, Hong Kong
37. Amber, Hong Kong
36. Born & Bred, Seoul
35. Nihonryori Ryugin, Tokyo
34. 7th Door, Seoul
33. Otto e Mezzo Bombana, Hong Kong
32. Masque, Mumbai
31. Cloudstreet, Singapore
30. La Maison de la Nature Goh, Fukuoka
29. Ministry of Crab, Colombo
28. Caprice, Hong Kong
27. Ode, Tokyo
26. JL Studio, Taichung
25. Belon, Hong Kong
24. Logy, Taipei
23. Zen, Singapore
22. Fu He Hui, Shanghai
21. Raw, Taipei
20. Nusara, Bangkok
19. L'effervesence, Tokyo
18. Indian Accent, New Delhi
17. Neighbourhood, Hong Kong
16. Vea, Hong Kong
15. Mume, Taipei
14. Burnt Ends, Singapore
13. Les Amis, Singapore
12. Sazenka, Tokyo
11. Sorn, Bangkok
10. Mingles, Seoul
9. Narisawa, Tokyo
8. La Cime, Osaka
7. Florilege, Tokyo
6. Suhring, Bangkok
5. Gaggan Anand, Bangkok
4. Le Du, Bangkok
3. Den, Tokyo
2. Odette, Singapore
1. The Chairman, Hong Kong