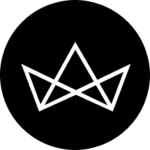 Best dishes of the month: Toh Yuen, Little People Coffee, and The Brasserie at St. Regis KL
With the Chinese New Year celebrations over and done with (which means, no more Yee Sang), we're back to the usual gallivanting around town looking for the best places to eat to our heart's content. You've probably noticed the current trending boba dishes including boba pizzas and, of course, bubble milk teas. Next on the everyone's must-try list is the boba cake and we've found the best place for it: Little People Coffee in Old Klang Road.
There are also a lot of other special menus available in Kuala Lumpur lately with local chefs collaborating with other international chefs to create new dining experiences. Chef Sergio Meza was just in town early this month at St. Regis KL, sharing a side of Colombian cuisine that we've never tried before. Next, you'll be able to try authentic Basque cooking specially curated by the new Executive Chef of The Brasserie at the five-star hotel.
Still searching for the best dining places to eat this week? Here are the three best dishes this month that we think will blow you away.
Peking Duck at Toh Yuen
The dish: It is hard to resist the Peking Duck – an appetiser of crispy duck skin slathered with tangy plum sauce sits on strips of cucumber and scallion, then wrapped in steamed pancakes. Back by popular demand, Hilton PJ's Toh Yuen will be serving its signature Peking Duck alongside a complementing soup of the day, the main course, and a rice or noodle dish.
The place: Located in one of the early luxury hotels in Petaling Jaya, Toh Yuen offers an authentic Chinese dining experience with house specialties comprising fresh seafood dishes, dim sum and more. Its contemporary oriental ambience is perfect for family gatherings and dinners but make an early reservation because Toh Yuen is usually full.
Price: RM168 nett per bird
Toh Yuen, Hilton Petaling Jaya Hotel, 2 Jalan Barat, Pjs 52, 46200 Petaling Jaya, Selangor, +603-7955 9122
Earl Grey Snow Chiffon with Boba at Little People Coffee
The dish: This very addictive dessert is more than just a piece of cake. The chiffon is light and simple but elevated with the sweet perfume of earl grey tea. The milk tea cream adds a nice velvety texture to the cake that is topped with chewy homemade boba pearls. It goes perfectly with a cup of black coffee but let us warn you: one piece is never enough.
The place: This neighbourhood café in Old Klang Road has a nice Scandinavian feel thanks to its minimal design and white interiors that are accentuated with oak wood. Besides its signature pasta dishes and the handmade lamb cappellaci (an Italian dumpling), Little People Coffee is famous for a wide variety of cake desserts including burnt cheesecakes and crepe cakes.
Price: RM16 per piece
Little People Coffee, G-01, Avantas Residences, Jalan Klang Lama, Taman Shanghai, 58100 Kuala Lumpur, +603-79719209
Txangurro & Sea Urchin at The Brasserie
The dish: Executive Chef Pedro Samper of The Brasserie at St. Regis KL brings his knowledge and Michelin-star experience to a special rendition of traditional Basque cuisine. This is his debut menu at the five-star hotel and it will be available once a month beginning 28th February 2019. Diners can expect elevated pintxos but the highlight would be the Txangurro & Sea Urchin dish – a San Sebastian style crab stew that is served in the shell of the sea urchin itself. The flavours of the sea are captured beautifully and balanced with tangy and umami nuances.
The place: The Brasserie offers a cosy and intimate environment for all-day dining. Unlike the typical restaurants in hotels, the casual seating arrangement also offers a sense of privacy, which makes eating here an enjoyable experience on its own. The Brasserie will also be offering a new ala carte menu in February 2018 curated by Chef de Cuisine, Juanjo Carrilo.
Price: RM388++ per person
The Brasserie at St. Regis KL, No 6, Jalan Stesen Sentral 2, Kuala Lumpur Sentral, 50470 Kuala Lumpur, +603-2727 1111