Four Seasons KL is introducing a brand new menu at Curate, its all-day dining theatrical kitchen.
If there is ever a hotel restaurant that knows how to do all-day dining, it's Curate at the Four Seasons KL hotel. Located in the heart of town, the luxuriant hotel is home to many great dining options. The Lounge is great for some afternoon tea; Yun House hits the spot for some modern-day renditions of classic Cantonese dishes; and of course, who can forget Bar Trigona?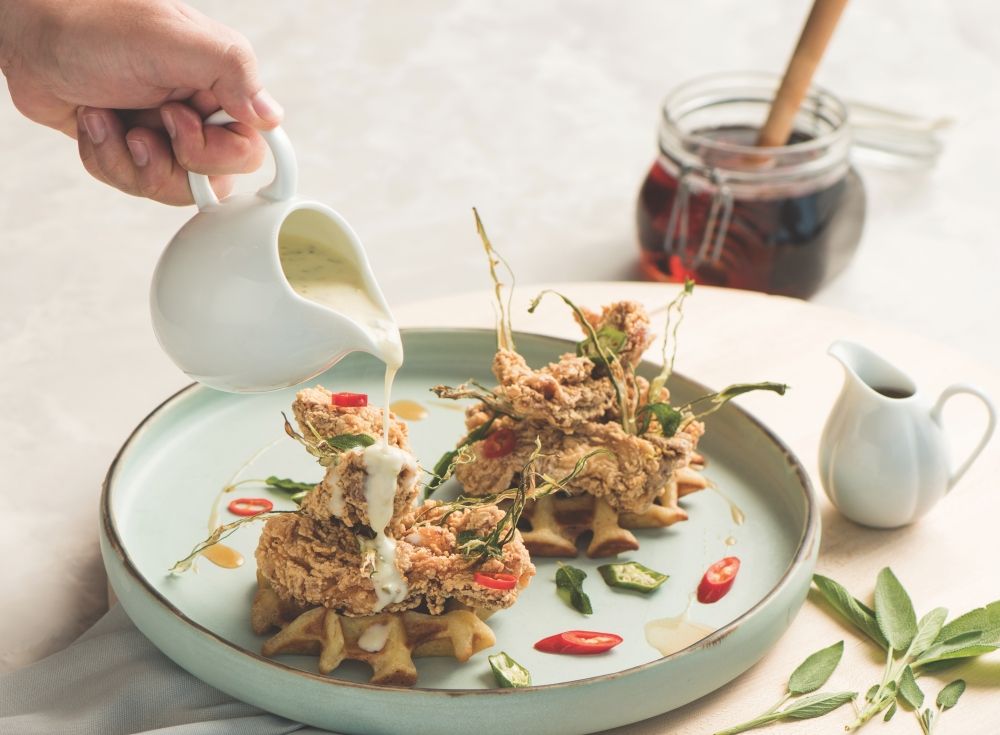 While each dining venue offers an elegantly designed space with a unique perspective of KL, Curate is instead inviting you to look towards its kitchen. Its new 'Flavour Bomb' menu offers a fresh and eclectic line-up of recipes that reflects each chef's personal culinary history. Executive Chef Junious Dickerson applied his South American touch to Western classics; chef Raman Durairajan introduces his homeland's diverse regional cuisines from India, and chef Mujtahid Lukman from Sarawak reimagines Malaysian favourites in a new form.
What's great is that Curate also offers a show of sorts with its new menu, bringing lively energy and spirited showmanship to its dishes and diners. One of the standout favourites from the new menu is the MB6 Wagyu tomahawk, grilled to the point of succulence and carved at tableside for your enjoyment and served with a homemade sauce that is freshly prepared with a mortar and pestle. Another popular choice would be chef Junious' fried chicken and waffle, an American classic featuring buttermilk waffles with a salted-egg battered fried chicken and topped off with pickled jalapeno gravy and tabasco-infused kelulut honey.
If you're looking for something more local, the braised beef short rib rendang is a good choice. Slow-cooked for eight hours, the meat falls off the bone at the slightest pressure. It also comes with an array of condiments to choose from, turning your meal into a feast. Nasi lemak is arguably the most popular dish amongst Malaysians; of course, Curate will come up with its own version. Lobsters from Sabah aren't the only choices — you get scallops, prawns, and mussels as well.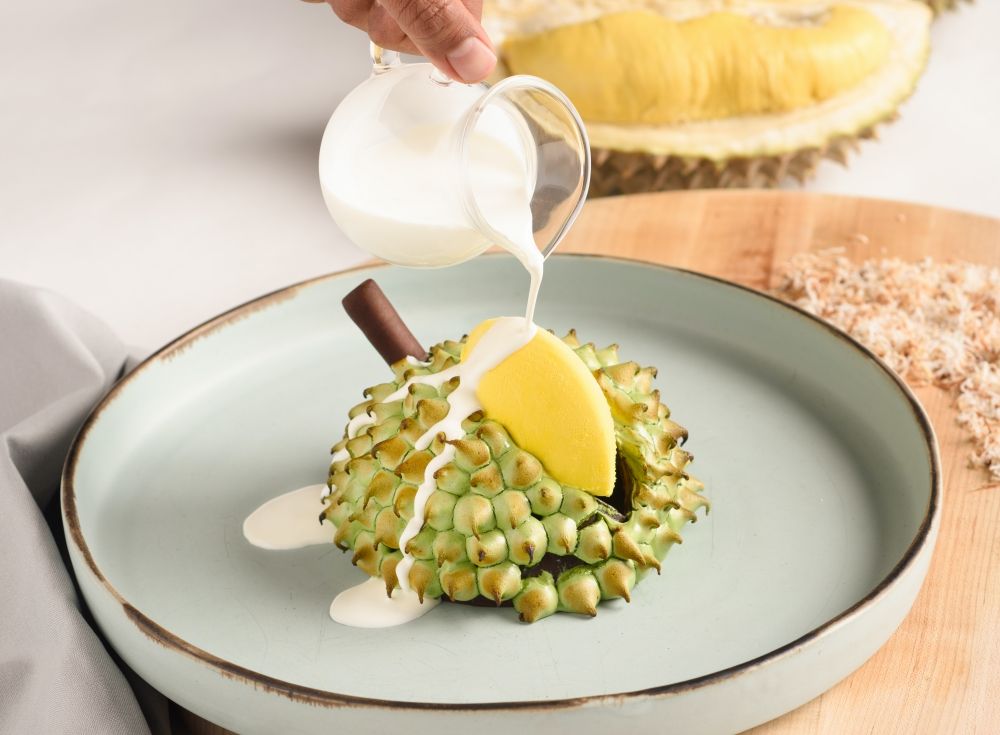 To end the meal in style, Curate takes things up a notch for dessert. The durian cheesecake uses actual Musang King durian with a pandan Anglaise and topped off with coconut ice cream. This is a good balance of flavour with the coconut's cooling effect for the durian's strong flavour profile. It was also tastefully decorated into the shape of a durian shell.
All images courtesy of Four Seasons Kuala Lumpur.