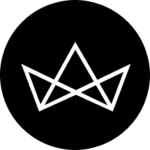 Gesuto offers us a peek into its cuisine with a pairing alongside Moulin de Gassac wines
Want to take a guess on what Gesuto means?
It's a no-brainer, literally meaning 'guest' in Japanese. Naturally, its cuisine places an emphasis on contemporary Japanese fare, but we've also noticed European and Korean influences, with an Italian chef helming the kitchen. Gesuto opened with zero fanfare along the quiet streets of Lorong Datuk Sulaiman late last year, but the COVID-19 lockdown put a halt to its services for several months. Now, the restaurant is back with a bang.
We recently got to try Gesuto for ourselves via a tasting menu paired with French winery Moulin de Gassac. French wine with Japanese food? Unusual, but not necessarily a bad thing.
Starting out strong
The night began with an amuse bouche — edamame fritters with ika ragout and beetroot foam, paired with a crisp NV Domaine Delmas Seduction Cuvee, Crémant De Limoux. The fresh and delicate tasting rose makes the perfect pair with the rich flavour of the edamame fritters, cutting out oiliness and leaving us wanting. Next on the tasting menu was an all-time favourite: Tasmanian Hiramasa (kingfish) sashimi with smoked ikura and shiso-shoyu emulsion. You can't go wrong with an excellent cut of sashimi, and this one didn't disappoint. The natural flavours of the sashimi was mild and sweet, given an umami emphasis with the smoked ikura and shiso-shoyu emulsion. However, I felt that the pairing with the 2018 Moulin de Gassac, Sauvignon Blanc, IGP Pays d'Oc was just slightly lacking — perhaps something with a sharper and more citrusy aftertaste might have paired better.
The third dish we had was an interesting one that showcased the deft skills of the chef: Kuro Suguri Makaron paired with a 2018 Moulin de Gassac, Guilhem Rose, IGP Pays d'Hérault. The "makaron" in question is a blackcurrant meringue sandwiching foie gras mousse, resembling a macaron. For those who find the taste of foie gras too overpowering, you're going to like this one as the chef was able to make the foie gras mousse taste extremely light and fluffy, while the blackcurrant meringue sandwiching it imparted a tart and earthy flavour that surprisingly complemented the foie gras. The rose paired with this dish also went together well with the "macaron" thanks to matching berry notes.
The next dish, a Hotate No Truffle Gyoza paired with 2018 Moulin de Gassac, Merlot, IGP Pays d'Oc was another interesting one. One would expect raw scallops while in a Japanese restaurant. Instead, Gesuto's chef has one-upped the experience by incorporating the scallops into a dumpling, bathed in truffle and butter. It was an explosion of flavours — I wished I could have had more. In between courses, we were served a palate cleanser that opted away with traditional miso soup and instead presented Kenchin-Jiru, a vegetarian broth made of shiitake mushrooms, kombu, root vegetables, and fortified with ginger and torch ginger flower, also known fondly as bunga kantan.
The star of the menu
While different from your regular palate cleansers of citrusy granitas, this one warmed our stomachs and palates, readying us for the star of the tasting menu: the Ko-hitsuji Yaki No Gochujang, lamb rack marinated in spicy gochujang and then fired on the grill, leaving the outsides charred but the insides still pink enough to enjoy. Paired with a 2016 Moulin de Gassac, Terra, AOP Languedoc, the red wine was able to complement the heat and intense flavour of this red meat.
Alas, it had to come to an end, but not without a bang. We were presented with a bento box of petit fours that comprised nine different kinds of desserts, all painstakingly created by hand and each reflecting the popular flavours of Japanese desserts. Chocolate truffles filled with black sesame and yuzu, pralines, cakes, and of course, matcha ice cream. I should count myself lucky that I only needed to share mine with one other person.
Verdict
While the Gesuto x Moulin de Gassac tasting menu is not available for most to try, it offered a nice view into what may be, enticing me to return to try more of this curious contemporary Japanese fusion fare.