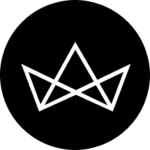 In Good Taste: Mr Chew's Chino Latino Bar, Huckleberry Food & Fare, and Lounge on the Park at Mandarin Oriental KL
If you were down at our neighbouring country Singapore celebrating F1 over the past weekend, recuperating today may be a little more difficult for you than usual. Luckily, we're having yet another long weekend in KL this week — our second one in September.
Plan your week ahead with a selection of delectable desserts we have curated from your favourite restaurants in town. Mr Chew's Chino Latino Bar has introduced a brand spanking new dessert degustation menu, where you can opt for either an alcohol pairing or tea pairing. We know which one we prefer, but worry not — you can indulge during lunch hour and it won't show on your face.
Meanwhile, Huckleberry Food & Fare now has their own version of the delectable burnt cheese cake, and downtown Mandarin Oriental Kuala Lumpur serves the Valrhona Chocolate Afternoon Tea set for a limited time only.
Keep scrolling through this edition of In Good Taste to find out more.
Mr Chew's Dessert Degustation menu by Mr Chew's Chino Latino Bar
The dish: A six-course dessert degustation tasting menu that you can pair with either tea or booze. One can only enjoy this menu at the restaurant's 10-seater dessert bar for the entire sinful experience. Led by Pastry Chef Ivan Ong, the dessert degustation includes innovative dishes with local twists, such as the Tonka Bean Ice Cream Mochi with chocolate popping candy, Lotus Paste Puff with Teh Tarik Ice Cream and Espresso Foam, and Fermented Glutinous Rice Pudding with Ginger Tea Stones or Ginger Rice Wine.
The place: Mr Chew's Chino Latino Bar is a concept dining restaurant, conceived by the good people behind Troika Sky Dining. As its name suggests, the restaurant serves Asian cuisine with a Latino twist with a view of Bukit Bintang from the penthouse of The WOLO Hotel.
Price: RM60-RM90++
Mr Chew's Chino Latino Bar, The Penthouse, The WOLO Hotel Corner of Jalan Bukit Bintang and Jalan Sultan Ismail Bukit Bintang 55100 Kuala Lumpur, +603-4065 0168
Huckleberry Food & Fare
The dish: If you're chasing after that "cheesecake high" like Michelin-starred Chef Grant Achatz claimed when he had the tarta de queso from San Sebastián, you can now get it at Huckleberry Food & Fare. The Burnt Cheesecake in Huckleberry is inspired by the tarta de queso with its contrasting textures of brûlée crust, spongey inner layer, and a creamy, gooey centre. It's rich, yet has the lightness of a soufflé. The flavours change as well, from the velvety cheese to the charred outer crust.
The place: Get your fix of freshly baked pastries, brunch, and coffee at Huckleberry Food & Fare where the ambiance is light and the food is good. At night, the restaurant cafe turns into Huckleberry After Dark, where the menu changes to one more suited for the night palate, and cocktails come out to play.
Price: RM18++ per slice, RM200++ per whole cake.
Huckleberry Food & Fare, 2G & 4G, Jalan Medan Setia 2, Plaza Damansara, Damansara Heights, 50490 Kuala Lumpur, +603-2098-7933.
Lounge on the Park, Mandarin Oriental Kuala Lumpur
The dish: In collaboration with Valrhona and Italian Chocolatier Gianluca Fusto, Mandarin Oriental Kuala Lumpur introduces the exquisite Chocolate Afternoon Tea that will be available in Lounge on the Park until the 1st of October 2017. The tea set has seven chocolate pastries created by Fusto, but trust us when we say you won't feel overwhelmed after consuming the set. Fusto has not only artfully presented the pastries in delightful designs, he has also combined contrasting fruity flavours to the chocolate pastries to ensure that they're rich, but not cloying. Our personal favourite is the Manjari, a pastry that consists of a cocoa nib cookie, orange compote, and manjari light cream.
The place: Lounge on the Park is the place in Mandarin Oriental Kuala Lumpur for you to enjoy coffee, tea, and pastries whilst overlooking the greenery of KLCC Park. Enjoy a selection of TWG teas and the finest pastries made by the hotel's in-house pastry chef. Chocolatier Gianluca Fusto's signature pastries will also be available for purchase at Lounge on the Park until 1st October 2017.
Price: RM148 (per stand), RM198 (inclusive of a mini bottle of Moët).
Lounge on the Park, Mandarin Oriental Kuala Lumpur, Kuala Lumpur City Centre, 50088 Kuala Lumpur, +603-2380 8888.