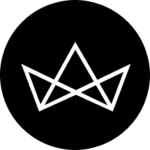 Craving for hotpot? These iconic hotpot places in KL now delivers for a limited time only
COVID-19 has prevented us from leaving our homes but that hasn't stopped us from throwing a hotpot party (for one, or two).
It might be something as simple as dipping meat into a pot of boiling hot broth, but many find it enjoyable, especially here in Malaysia. Hotpot, or steamboat to some, is something that can be eaten at any time of the day, even late at night. Especially when it's pouring outside, everyone will automatically crave for a good, steaming hotpot — thinking about it now just got us salivating for one.
We might be confined to our homes for now, but that won't stop us from getting our hotpot cravings sorted. You can always make your own at home, but there's something about the restaurants' broths that we can't simply recreate. Get it delivered instead because just for the duration of the lockdown period, our favourite hotpot places now offer delivery and takeaway services.
Continue reading for the full details including the pricing and delivery fees. Special set menus are also available during this period. Fret not if you don't have the proper cookingware, as some of these famous hotpot places offer renting services too.
For more stories that will help you ride out the Movement Control Order (MCO) amidst the COVID-19 season, check out this page.