Craving for Penang's delicious delicacies? Bring the authentic Penang flavours to your humble abode by ordering in or have it to go.
We're celebrating the finest cuisines from Penang to celebrate George Town World Heritage Day. As much as we'd love to travel to Penang right now, luckily for us, we can order or tapau from these Penang-based restaurants in KL to satisfy your cravings for nasi kandar, char kuey teow and more. Scroll down to indulge in the Penang specialities by ordering from the restaurants below.
Hero image credit: Unsplash/Aaron Lee; Featured image credit: Unsplash/Krystal Ng
If you're a fan of Nasi Kandar, you'll probably recognise this gem located in Chow Kit. Much like the Nasi Kandar joints in Penang, it has a similar ambience and mouthwatering selections. Although this restaurant has been around for decades, many would drive and get in line for a taste, be it for lunch or dinner. Order the Ayam Kicap or Ayam Madu to go with your rice and kuah campur, and you'll be good to go.
(Image credit: Instagram/@foodrambler_kl)
If you live in Ampang, this may be your lucky day. Of course we had to include Hameediyah on our list, it is after all Penang's oldest nasi kandar restaurant. As a franchise from the original outlet in Lebuh Campbell, you can still expect many of their signature curry dishes here, alongside other western and local favourites. Take a peek on GrabFood, and be sure to order in their Nasi Kandar specialities. You won't be disappointed. Also check out its other outlet in Kota Damansara.
(Image credit: Instagram/@faizabdullah)
Lorong Seratus Tahun offers a decent variety of Penang grub to satisfy your appetite. With outlets from Sunway Putra mall to SS2 and Publika, feel free to check out their menu on GrabFood to order with ease. Not only will you be spoilt with tasty choices – from Supreme Char Kuay Teow and Prawn Mee to Asam Laksa and Chee Cheong Fun – but we can guarantee a fulfilling experience to enjoy with your loved ones at home.
(Image credit: Instagram/@muhammadadrianw)
You're probably familiar with Ai Jiak Penang Food (non-halal) if you live in SeaPark, PJ. Ideal for family dinners at home, the restaurant's menu is extensive and it includes local favourites and Nyonya dishes. With Hokkien Char and Assam Laksa as star dishes, you can be certain that the flavours will satisfy your tastebuds. Plus, side dishes such as lor bak and belacan chicken wings make a appetising companion with your mains.
(Image credit: Instagram/@coolgardy)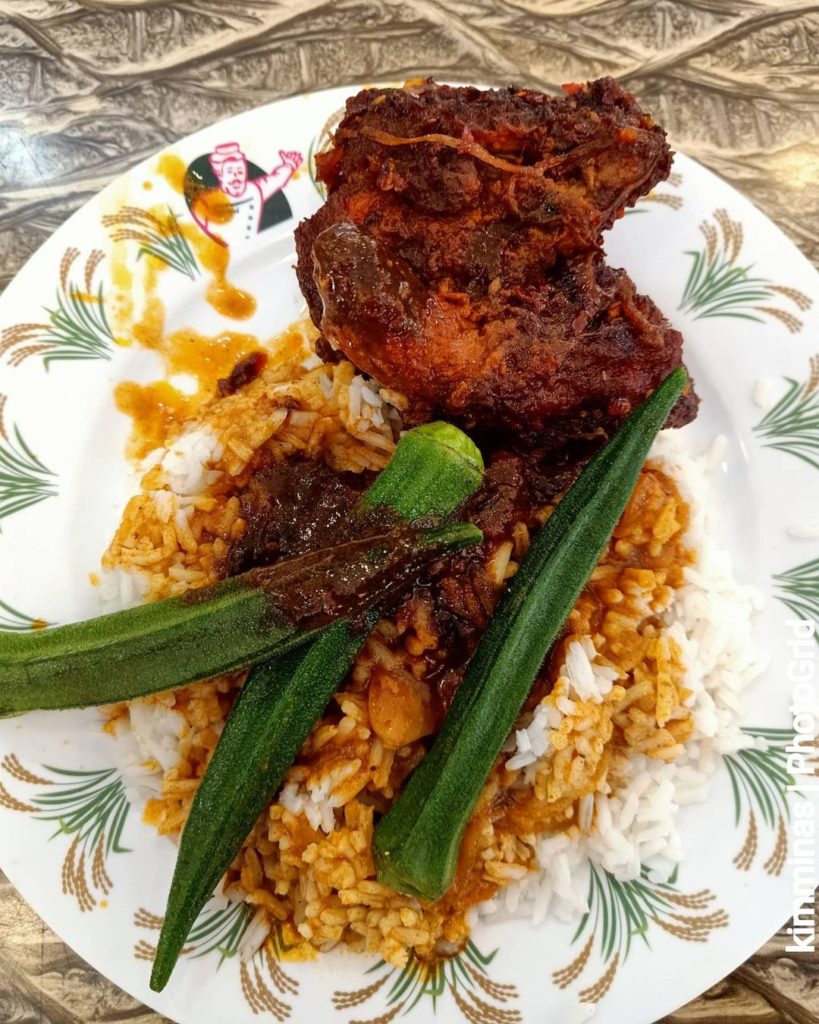 Here's another Nasi Kandar joint worth adding to your list. Helmed since 1988, Subaidah Nasi Kandar has expanded its business with multiple outlets in Kampung Baru, Kota Damansara, Klang, Sunway and Shah Alam. With Nasi Kandar and kuah campur as a signature dish, it's worth paying a visit — once it's safe to roam around the city, of course.
(Image credit: Instagram/@blakk_kimminas_hidayat)
This restaurant needs no introduction. Little Penang Kafe is a personal favourite of ours, and it shouldn't come as a surprise to spot this restaurant on our list. With multiple franchises around Klang Valley, it's hard to resist the Penang delights in the likes of Prawn Noodle, Char Kway Teow, Lor Bak, Curry Mee, and more. With a few simple clicks (on GrabFood or Foodpanda), you can indulge in a bowl of lip smacking noodles and Ice Kacang on a delightful afternoon.
(Image credit: Instagram/@hungry_makcik)