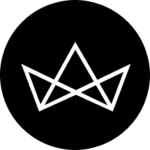 Review: A five day Spanish gastronomic journey with Jose Alonso at The Ritz-Carlton Kuala Lumpur
Yesterday, we tasted the Ritz-Carlton Kuala Lumpur's Five-day Spanish Gastronomic Journey menu by Spanish guest Chef Jose Alonso. The special menu is only available from 25 – 29 October 2016, so you need to get in on it soon. Hosted at The Library, we started our best lunch of the week yet with a glass of sangria, and here's what we have to say about the whole meal.
Ambience
The Library is on level one of The Ritz-Carlton Kuala Lumpur, and as its name suggests, resembles an actual library. Bookshelves line the walls from floor to ceiling, making it a haven for book lovers to dine in while leafing through tomes of culture, style and travel. Given its name, conversations tend to be muted so the ambience of a real library is experienced. There are comfortable sofas for those who like sidling up to friends or loved ones, as well as large armchairs perfect for having your meal shot taken in.
Food
We started out with this dish of Berenjenas Con Meil De Cana or fried eggplant with honey. The eggplant was crispy, savoury and slightly salty with a tinge of sweetness from the honey, and is something even non-eggplant fans will love. It felt almost like a dessert of sorts, but without the guilt. We really enjoyed the fried eggplant, and would love to have this as a side dish or standalone snack on a regular basis.
The main event consisted of this beautiful pan of paella, much to our delight. The seafood was cooked to just the right doneness, not overcooked and stiff, but fresh and juicy, with a bounce in each bite. Slightly gooey and on the softer side of paella when it comes to the rice however, we loved the texture and moistness while we're also happy to share that there is no suspicious fishy flavour at all. Heartwarming and incredibly delicious, we'd very much want to have this more frequently if we could.
Verdict
Make haste to get those reservations in and catch Chef Jose Alonso while he's here, because this Spanish menu is something worth trying. If you haven't checked out The Library that's newly refurbished, here's a fantastic reason to visit it this week. The four-course dinner menu is priced from RM150 and is available at The Library from now until 29 October 2016, from 7pm to 11pm.
The Library, Level 1, The Ritz-Carlton Kuala Lumpur, 168, Jalan Imbi, Kuala Lumpur 55100 Malaysia, +60 3 2142 8000, www.ritzcarlton.com/en/Properties/KualaLumpur