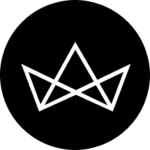 This new afternoon tea experience at The RuMa Hotel will leave you with silky tresses after
If a haircare and catch-up session with the girls are up your alley, then clear your schedule for a Shiseido Sublimic Aroma afternoon tea set at The RuMa Hotel. 
We know the first week back at work after a long holiday can be difficult, but don't fret — we have just the thing to brighten up your day. The RuMa Hotel & Residences in collaboration with Shiseido Professional will be having a specially-curated afternoon tea set inspired by the Shiseido Professional Sublimic hair care range's first anniversary. The latest collection focuses on embracing one's inner beauty and is designed to awaken the hair and scalp's core functions to shine from within. Now doesn't that sound relaxing?
If fruity and floral aromas are your literal cup of tea, you will be taking home a five-piece Sublimic miniature shampoo kit with every purchase of two afternoon tea sets worth RM150 per set. Each kit comes with a 50ml Sublimic Aqua Intensive shampoo for damaged hair, Sublimic Airy Flow shampoo for unruly hair, Sublimic Fuente Forte shampoo for dandruff scalps, Sublimic Luminoforce shampoo for coloured hair and lastly, Adenovital shampoo for thinning hair. It's the perfect gift to share with your loved ones too. 
Designed by executive chef Tyson Gee, the afternoon tea set will be available from 8th January to 31st January 2021 on Fridays and weekends from 3PM to 6PM. However, it's only available at the Seven lobby bar and lounge and Librari. Chef Tyson was inspired by the refreshing aromas and core ingredients of the Sublimic range as well as Japanese culinary flavours.  
Among the highlights from the magical experience worth raving about is the single-origin chocolate cake filled with chocolate mousseline and freshly crushed macadamia inspired by the use of macadamia ternifolia seed oil in the Aqua Intensive range. A multi-layered white peach entremet that features layers of mint flavours and orange blossom gelee is inspired by the Airy flow range, while the milk bun paired with smoked duck and topped with orange marmalade has the savoury twist inspired by the Adenovital range. 
While everything sounds like a delight, there's more to the menu worth checking out. Book yourself a spot this weekend to discover more from the delightful collaboration. 
(All images: Shiseido Professional Malaysia)
The RuMa Hotel & Residences
Address
7, Jalan Kia Peng, Kuala Lumpur, 50450 Kuala Lumpur