While you might think of fall as a particularly abundant season for squash — from sweet butternut to striped delicata — don't sleep on summer squash. They can be used in a wide variety of dishes, including this quick fricassee and colourful, striking gratin. And if you should find yourself with a few extra to work with from the market, this week's episode of Mad Genius has a great option.
Food & Wine Culinary Director at Large Justin Chapple shares his recipe for Socca with Zucchini and Olives, for which a chickpea flour pancake is topped with a fresh, summery salad of shaved zucchini and yellow squash, with a few more tasty accoutrements to round it all out. In Nice, France, socca (which you'll find called farinata in Liguria, Italy) is cooked in copper pans; in his recipe, Justin bakes the pancake in a cast-iron skillet, and also makes his socca a little thinner. The resulting pancake is nutty, creamy, and works beautifully with the salad.
Justin's recipe for socca with zucchini and olives
Pre-heat the skillet and make the batter
Before you do anything else, preheat your oven to 450°F (232°C) — once it's at temperature, throw in a 12-inch cast-iron skillet for 10 minutes so it can also pre-heat. This extra step will help the socca get crisp on the outside while remaining tender on the inside.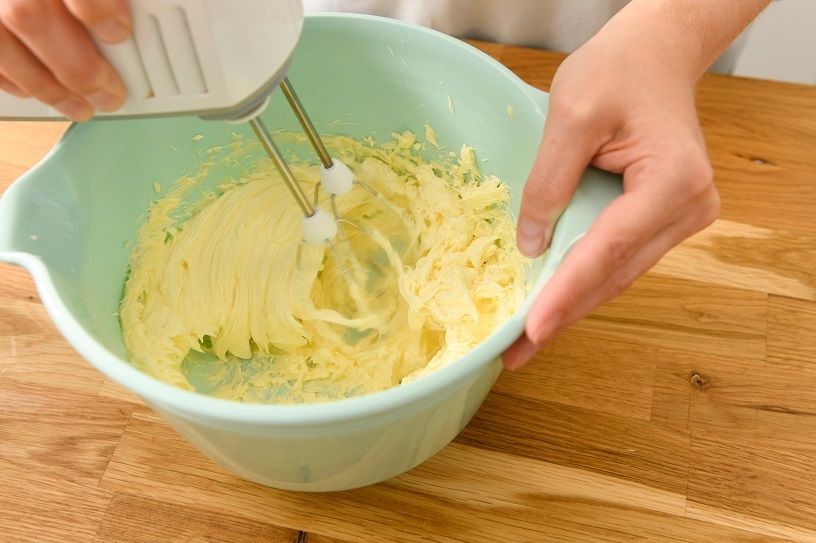 While the pan heats, you can quickly prepare your batter. You'll need chickpea flour, lukewarm water, extra-virgin olive oil, and some kosher salt and black pepper. Whisk everything together in a medium bowl until a smooth mixture forms. Let that stand at room temperature for 10 minutes as well.
Bake the socca
After 10 minutes, take the skillet — carefully, it will be very hot! — out of the oven and lightly brush it with canola oil to prevent the socca from sticking to the pan. Pour in the batter and return the skillet to the oven. Bake for about 12 minutes, until the socca is set and the edges are lightly browned.
Make the squash salad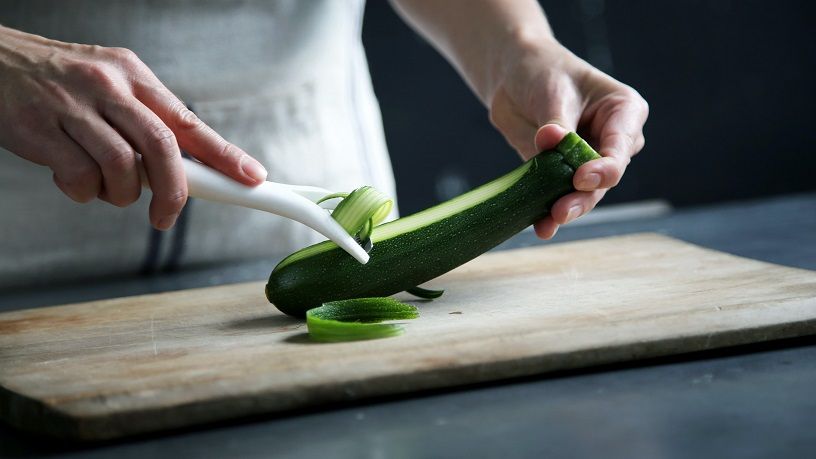 In the meantime, gather the zucchini, yellow squash, pitted olives — Niçoise or kalamata are best here — fresh chives, and a lemon so you can prepare the salad. The squash should be shaved lengthwise with a vegetable peeler (Justin likes to use a y peeler when shaving round vegetables), and the olives should be chopped. Slice the chives as well, and squeeze some fresh juice from the lemon. Then toss the ingredients together in a medium bowl with the remaining extra-virgin olive oil, salt, and pepper until everything is well-combined.
Assemble and serve
Once the socca has baked, remove it from the oven and carefully invert it onto a clean work surface. Then, top it with the squash salad, leaving a one-inch border around the edge. Finish the dish with fresh oregano leaves and shredded ricotta salata cheese. Finally, cut it into eight slices and serve it immediately. And if you want to pair the meal with wine? Pour a glass of a coastal French rosé, of course (like Clos Cibonne Cuvée Tradition).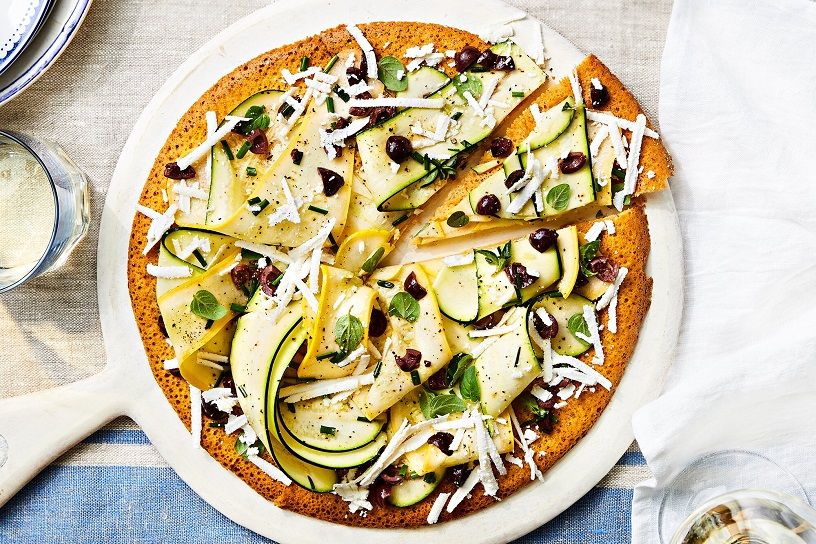 "That is delicious," Justin says after trying the socca. "That squash salad with the olives, and the chives, and that little bit of oregano is really vibrant. But it's still mild enough that it doesn't overpower the socca. And although I love the salad on top so very much, I think I love the socca more. It's got a really delicious nutty flavour, and although it's thin, it's still really nicely creamy."
This story first appeared on www.foodandwine.com
(Credit for the hero and featured image: Photo by Greg DuPree / Food Styling by Margaret Monroe Dickey / Prop Styling by Claire Spollen)
© 2021. TI Inc. Affluent Media Group. All rights reserved.  Licensed from FoodandWine.com and published with permission of Affluent Media Group. Reproduction in any manner in any language in whole or in part without prior written permission is prohibited.
Food & Wine and the Food & Wine Logo are registered trademarks of Affluent Media Group. Used under License.