Featuring enough spice to excite your life, here's where you can find the best Sri Lankan restaurants in KL and PJ.
We Malaysians love having a diversified palate. It's not enough that our cultures are already part of the same melting pot, but we like to throw in even more diversity, especially when it comes to our food. Japanese, Korean, Italian, Spanish — these are just some of the popular cuisines we're known for.
However, there is one cuisine that has been flying under the radar over the last couple of years but has steadily grown in popularity. Sri Lankan cuisine is still somewhat unheard of in some parts and we're here to shed some light on this.
For starters, it shares similar traits with South Indian cuisine with a heavy influence of herbs and spices. Seafood is also a major component in the cuisine as well as many varieties of rice and coconut. While Sri Lanka is a small island, it has different regional cuisines with its own individual traits. Since Sri Lanka was part of the oceanic silk road, this made trading with various nations a lot easier and accessible. This resulted in new food items coming into the country as well as traditions, which has since been steeped into the rich history of Sri Lanka to become what it is today.
With that said, be sure to scroll down below to check out these Sri Lankan restaurants around KL and PJ.
Feature & hero image: Yarl Restaurant
When one thinks of Sri Lankan restaurants around the Klang Valley, Aliyaa definitely comes to mind. Located in the heart of Damansara Heights, Aliyaa has managed to amass a cult-like following due to the authenticity of its Sri Lankan dishes. Aliyaa also brings a contemporary and luxuriant feel to its dining space with its delightfully played dishes. Aside from its popular seafood dishes, be sure to its ever-expanding vegetarian dishes as well.
(Image credit: Aliyaa)
Elevate your dining experience to another level with Serendib Restaurant & Bar, located within G Tower. Experience Sri Lankan cuisine like never before in a more upscale setting. However, don't let its aesthetics fool you; it's well-known for its crab curry, which uses Sri Lankan mud crabs sourced live and fresh every day. Its signature mutton bone curry is also to die for.
(Image credit: Serendib Restaurant & Bar)
The Lankan Crabs is the ideal place if you're looking for Sri Lankan delicacies blended together with fresh seafood. Located in Jalan Kemuja within Bangsar, The Lankan Crabs focuses on its signature crab dishes in three different variants — jaffna curry, garlic butter, and negombo. Also, don't miss out on its biryani as both the chicken and mutton choices are highly coveted by regulars.
(Image credit: The Lankan Crabs)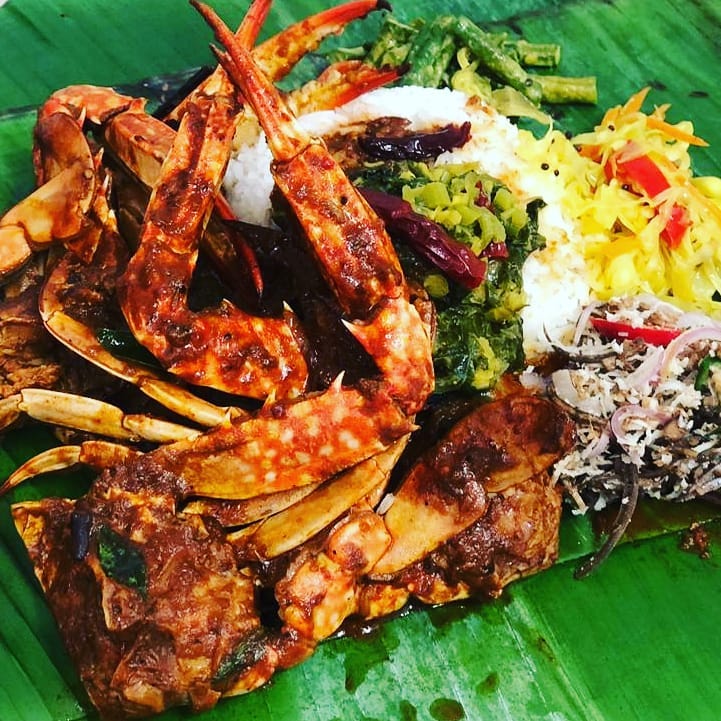 The Lankan Cafe has been around for quite some time now with a loyal following of its own. What makes it different from many others around the Klang Valley is its prices, which is great for the working crowd around Jalan Gasing and the rest of Petaling Jaya due to its affordable set lunches. Be sure to look out for its Sri Lankan crab curry as well as its wide variety of different appams.
(Image credit: Lankan Cafe)
For a different take on Sri Lankan cuisine, Yarl Restaurant is a worthy visit. It's the home of authentic northern Sri Lankan food, more specifically, Yarlpanam. It's located in the heart of Brickfields, Kuala Lumpur and offers everything from breakfast to lunch and even dinner. It also has daily vegetarian specials to go along with a wide variety of dishes to choose from.
(Image credit: Yarl Restaurant)