Steaks are best fresh off the grill, prepared to the exact doneness and sliced off with the right company in a tête-à-tête that stretches into the night. 
But chewing the fat isn't quite possible right now and so the best alternative is to have them delivered to your doorstep. In lieu of a grill, you can fire up Netflix – and if you drink, pop the cork.  
As FMCO looms large, some top steakhouses in KL and PJ are taking a hiatus; Prime at Le Méridien Kuala Lumpur and the Bangsar outpost of The Beato Steakhouse, for example, while others offer only takeaway. And so, we have curated six of the best that still brave the scorching weather – so you don't have to – and hand them over to you in tip-top conditions, as close as dining in.
Hero image: Unsplash/Iman Zaker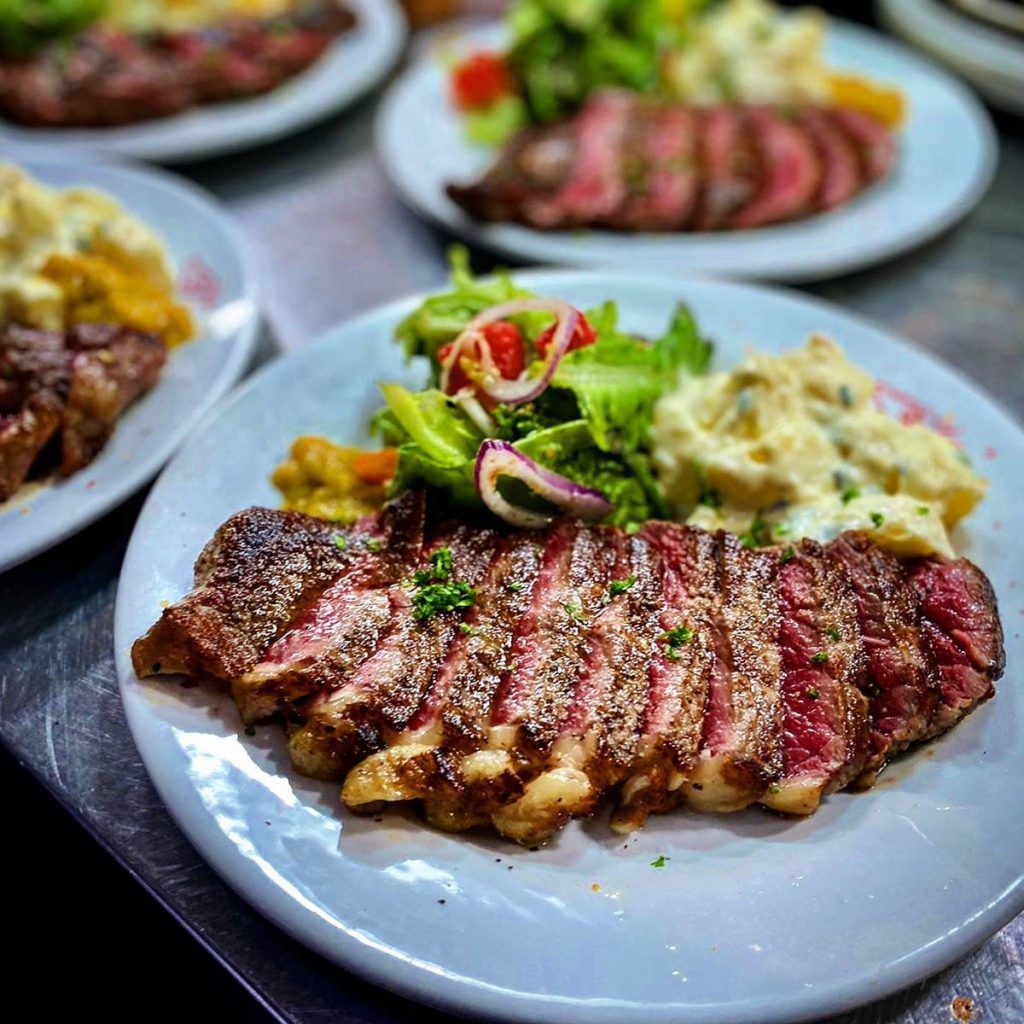 Tucked away in Section 17, Petaling Jaya, Grub is among a litany of restaurants putting the once-unassuming neighbourhood on the map as the latest playground for the city's pimply and sassy. In sharp contrast to visually gratifying joints catering to the Gram, Grub is a throwback to nostalgic days when food reigned supreme. Its juicy, tender cuts at prices that most can resonate with have garnered the steakhouse a legion of carnivorous "grubbers". 
Don't miss the gigantic 1kg Angus XL ribeye bone-in and 1.5kg Angus tomahawk.  
Operating between 11am and 8pm, orders can be placed through Grab and Beepit. The last call for delivery is 7pm. 
(Image credit: Facebook/Grub by ahong & friends)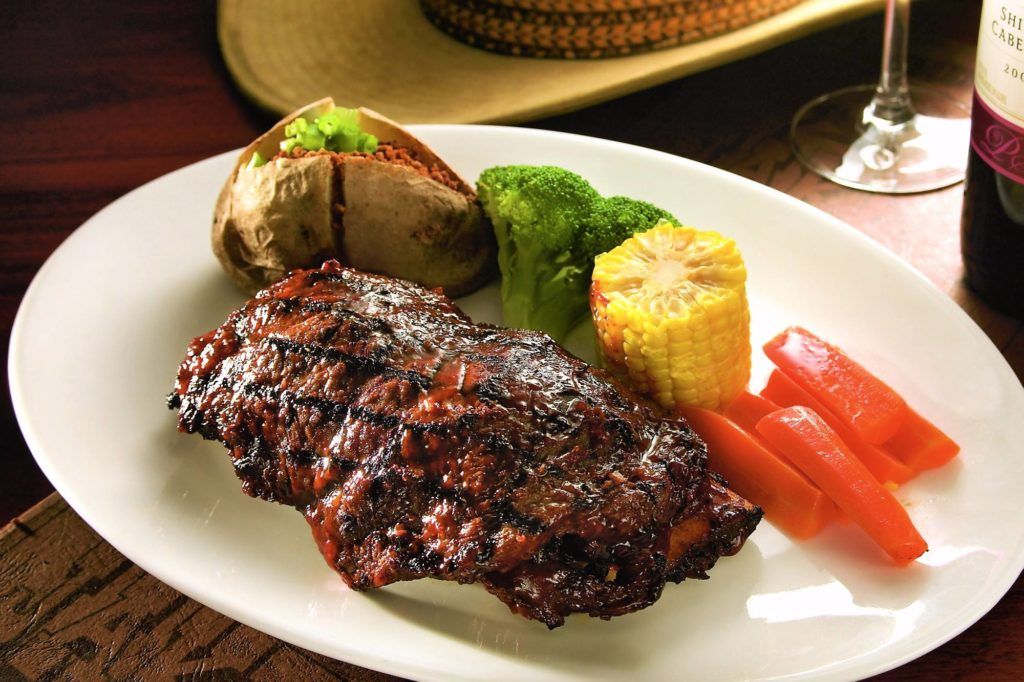 Now into its 37th year and counting, Jake's is the pioneer in KL's steak scene. It is a testament to its enduring reputation that despite being in the business spanning nearly four decades, the standard has not wavered. Many of its patrons have grown with Jake's and still swear by its old-time offering in a rustic, cosy setting.  
The house specialties include grain-fed Angus beef spare ribs marinated in Jake's own BBQ sauce in excess of 24 hours and Australian grain-fed porterhouse bone-in sirloin.  
In line with FMCO, Jake's opens for lunch and dinner delivery from 12pm to 2.30pm and 5pm to 7.30pm respectively. Call 03 20945677 to order.
(Image credit: Facebook/Jake's Charbroil Steaks)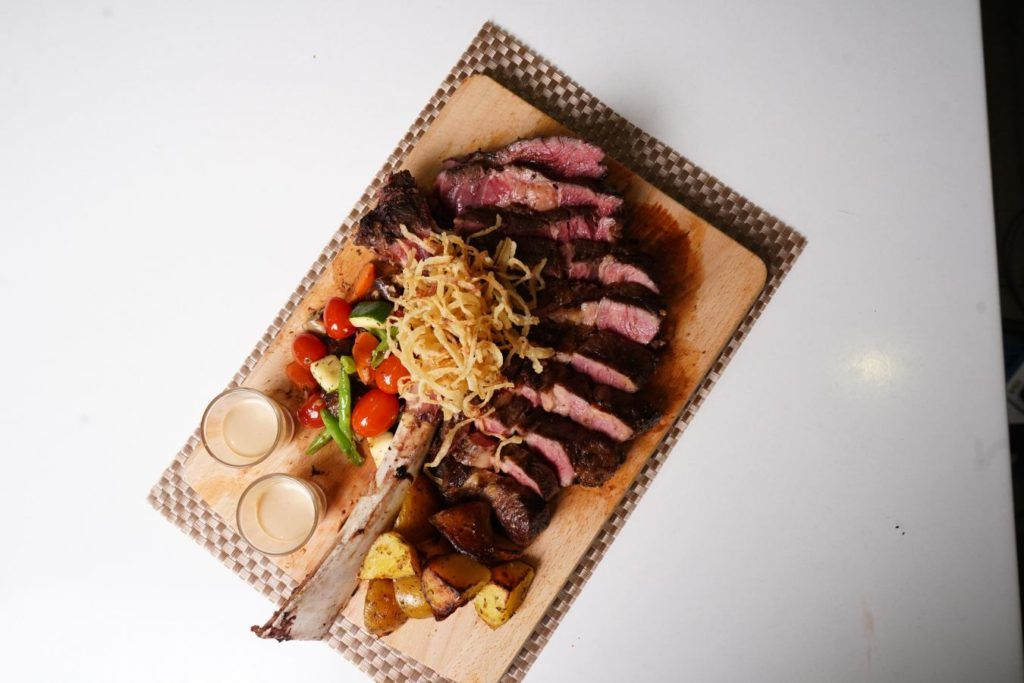 Boasting a number of locations in Damansara, Bangsar, Sunway and Suria KLCC, it is highly likely that one of them is mere minutes away from your residence. Famous for its democratic pricing and quality cuts, Maria's Steakcafe operates between 10am and 8pm daily during FMCO. It is currently running a limited-time offer where each steak comes with a complimentary side dish.  
Take your pick from skin-on fries, mashed or roast potato and crispy onion strings. If your little ones gravitate towards spaghetti, Maria's Aglio Olio is impeccable.  
Orders can be placed through Beepit, Grab, Food Panda and AirAsia Food.
(Image credit: Maria's Steakcafe)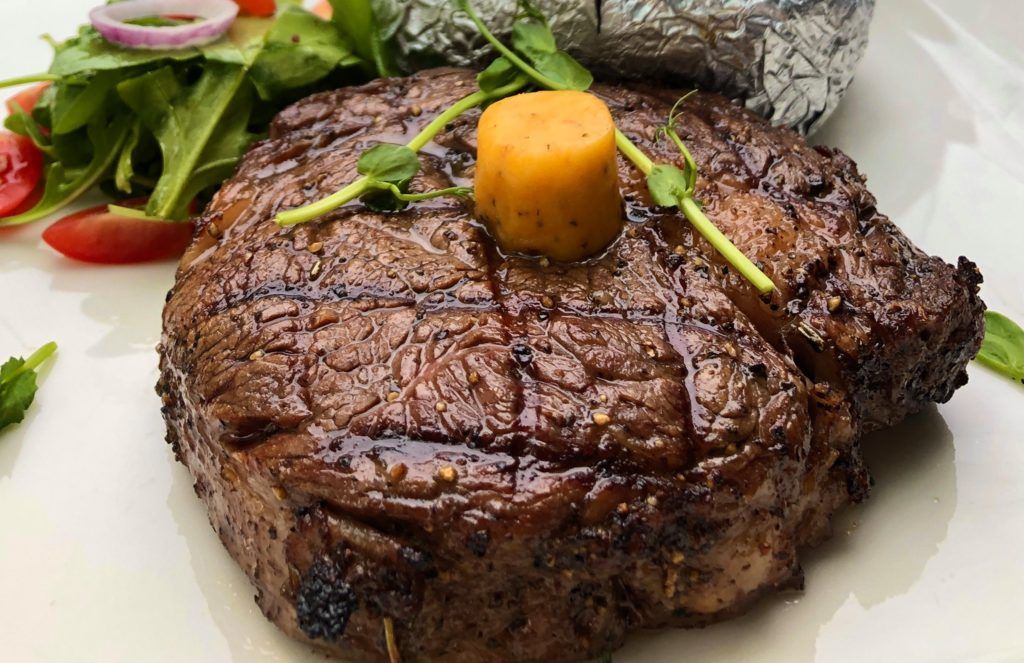 Keep your family well fed with Pampas' family menu where meats cater from as few as two to an extended family of 10 people. Part of the established Pampas group, the Reserve Steakhouse operating out of Bukit Ceylon will satiate those who live in the bustle and hustle of the Golden Triangle.  
Spice things up with the Pampas Surf and Turf composed of grilled Angus beef sirloin and jumbo king prawn among others, and rosemary roast lamb leg weighing as much as 2kg. 
Delivery can be arranged through Table App and is available from 5.30pm till 8.30pm.
(Image credit: Facebook/Pampas Reserve Steakhouse)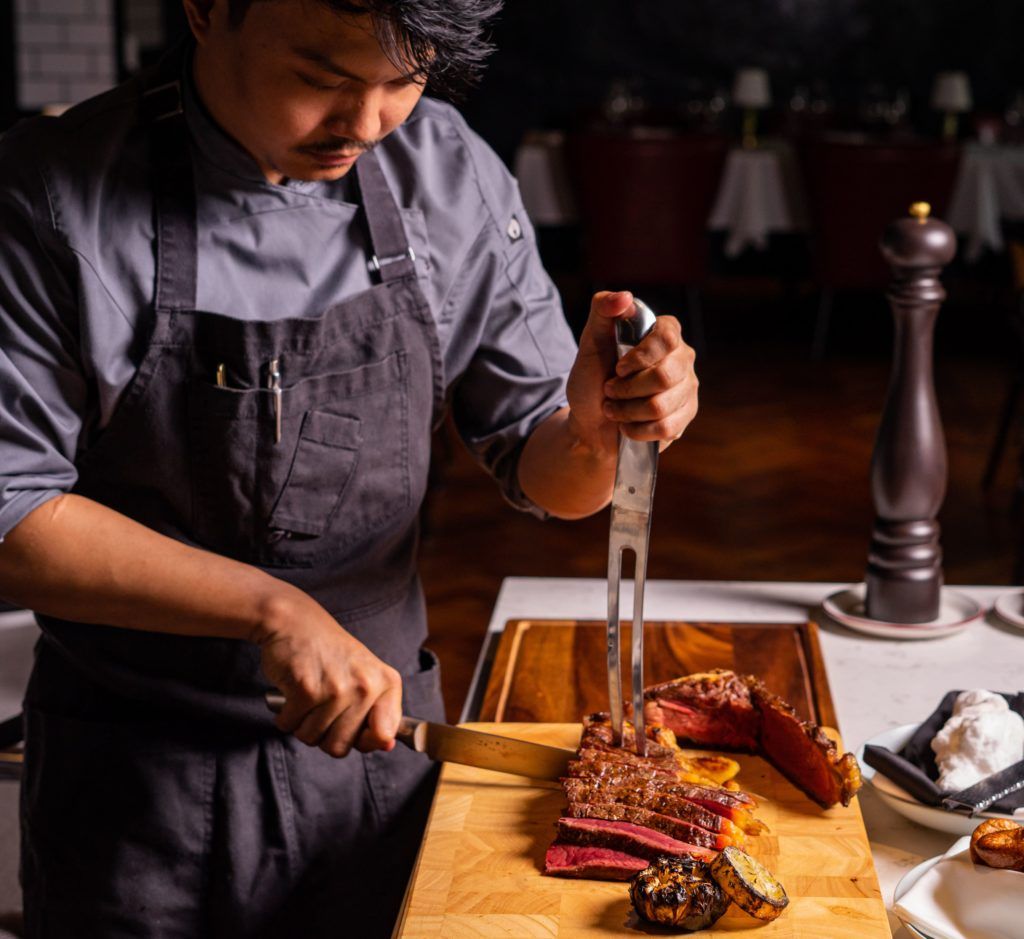 Park Grill KL has recently reopened with its delivery and takeaway menu that incorporates some of the restaurant's signature dishes as well as new creations from the Josper grill to inspire your tastebuds while staying at home. The menu, crafted by Head Chef Muhamad Shazmier fronts familiar flavours of comfort food including the Signature Park Grill Burger and Cod Fish & Chips.
Of course, the main star would be the steak menu featuring Sher Wagyu Striploin MB6 and Black Angus Rib Eye cooked to perfection on the Josper with maximum flavours. The Modern American Grillhouse also serves a bevy of sides like Blistered Padron Peppers and Smoked Cauliflower to complement your favourite cuts.
While you take a look at their menu, note that delivery and takeaway can be arranged through WhatsApp and is available seven days a week, Monday to Sunday, from 12.00pm till 8.00pm.
(Image credit: Park Grill KL)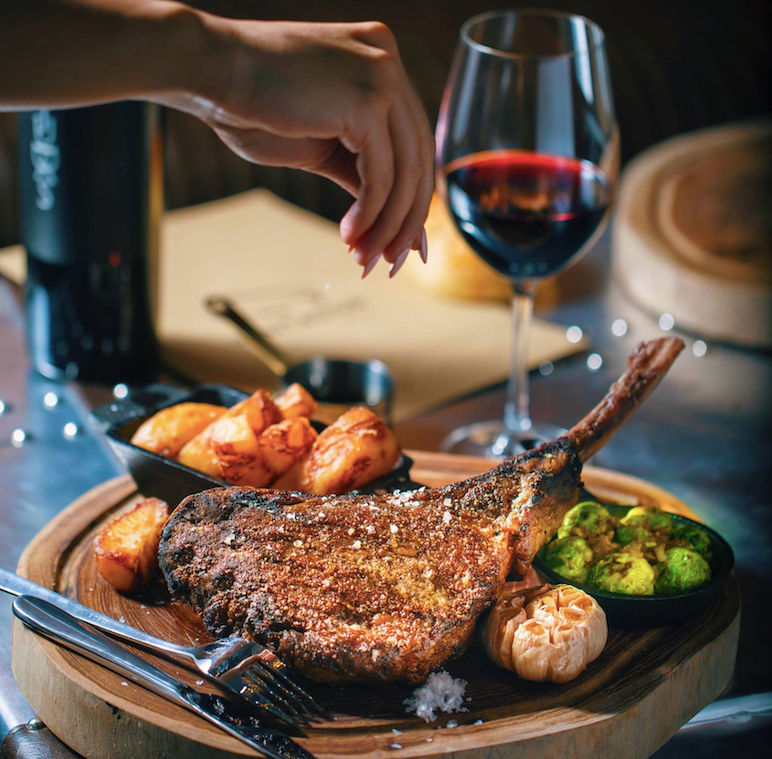 The Hartamas-based Vantador is one of the very few restaurants in Malaysia to perfect their meat in asado grills – an Argentine specialty you can't replicate at home. This dry-aged steak boutique has another ace up its sleeve in the form of Rubia Gallega. Known for its punchy, inimitable flavour, this Galician breed is touted by some as the best beef in the world. The antithesis of wagyu, Rubia Gallega's unrivalled robustness and intensity promises to open up a new horizon for those tasting it for the very first time.  
Lunch and dinner delivery is available between 12pm and 8pm daily. All steaks come with two complimentary side dishes. For steaks above 1kg, you get to choose a bottle of free wine.  
Browse qrco.de/vantadormenu for the latest menu, while orders can be placed through Whatsapp at wasap.my/60126755868