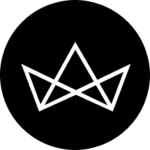 #SupportLocal: Get your favourite meals delivered to you from these restaurants and cafes in Bangsar
Calling all folks in and round Bangsar enclave, here's a list of all your MCO food delivery and takeaway services in your neighbourhood.
In our series of #SupportLocal, we take the liberty to help our F&B industry continue to sustain through times of uncertainty. Little by little, you can also do your part by showing some love to your favourite restaurants and cafes in and around your neighbourhood.
For you folks living in and around Bangsar, we have the perfect list of restaurants and cafes offering takeaway and delivery services — curated just for you during these days of MCO.
You can do your part to support local businesses because they too struggle day by day to make ends meet. Some restaurants are also offering dining vouchers as well as ready-to-cook home kits for you to get creative in the kitchen at home.
If you've been cooking and trying out new recipes for the last few weeks, give yourself a break by ordering in. Here's the list for you to look at and decide what to order from your neighbourhood restaurants and cafes in Bangsar for your next meal delivery.
For more stories that will help you ride out the Movement Control Order (MCO) amidst the COVID-19 season, check out this page.
(Featured image: Botanica + Co / Hero image: Marmalade)