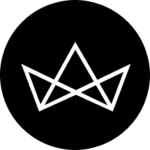 #SupportLocal: Get your favourite meals delivered to you from these restaurants and cafes in Subang Jaya
Running out of ideas for your next meal? Here's a list of all your MCO food delivery and takeaway services from restaurants and cafes in Subang Jaya.
In our series of #SupportLocal, we take the liberty to help our F&B industry continue to sustain through times of uncertainty. Little by little, you can also do your part by showing some love to your favourite restaurants and cafes in and around your neighbourhood.
Consider yourself lucky, Subang Jaya folks because you have unending choices of bubble teas and yoghurt drinks to keep your cravings satisfied throughout the MCO. You probably also have exhausted your list of favourite takeaways and food deliveries by now. 
Just in case you've missed some of them, we've compiled a useful list of restaurants and cafes in Subang covering everything from crispy fried chicken to fiery ayam geprek, Korean BBQ to Japanese rice bowls and burnt cheesecakes to chocolate mousse pies — all to satisfy your cravings and cure those mood swings.
For more stories that will help you ride out the Movement Control Order (MCO) amidst the COVID-19 season, check out this page.
(Featured image: Wok It)