Malaysia has so much to offer when it comes to dining. Even our daily greetings begin with "Have you eaten?" or "Are you hungry?" instead of the more formal "How are you?" The amazing food in Malaysia stems from our multicultural heritage and background; resulting in a plethora of cuisines in multitudinous flavours and complexities. What we are enjoying today is what makes our country uniquely a gastronomic destination for visitors from all over the world.
Even hotels in Kuala Lumpur don't want to miss the opportunity to showcase what their chefs have to offer – authentic Malaysian cuisine, locally sourced ingredients and new concepts. And the best way to sample everything at one go is through indulgent hotel buffets where everything you could possibly think of is served in abundance.
Think of it as a grand show set in an open kitchen where chefs pull out all possible tricks to cook for hundreds. Head over to the cold seafood counter to get your fair share of yabbies and freshly shucked oysters, or order local favourites like char koay teow and satay from the live kitchens.
We've listed down some of the best hotel buffets in KL to indulge to your heart's content any time of the day – brunch, lunch and even dinner.
(Featured image: Grand Hyatt KL / Hero image: Four Seasons KL)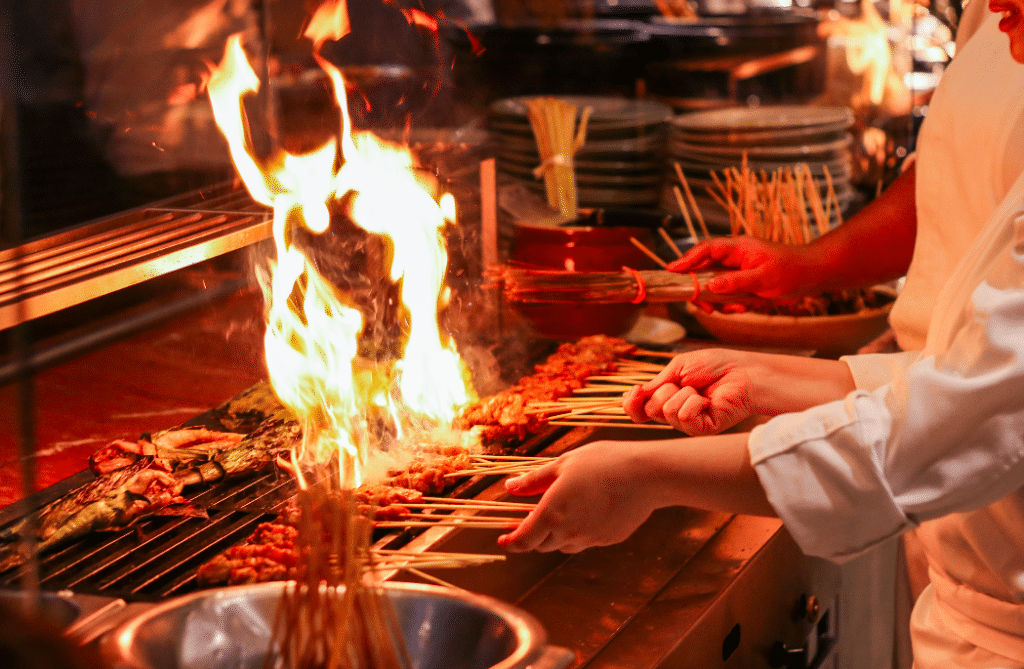 JP Teres at Grand Hyatt Kuala Lupur is an ideal restaurant for those looking for a buffet that serves up iconic Malaysian dishes. Vibrant show kitchens allow diners to witness the preparation of local gourmet delights while enjoying a plethora of tantalising local selections of Malay, Chinese and Indian flavours. Savour sumptuous local cuisine from roti canai, satay, curry laksa, nasi lemak, fish head curry, ais kacang, teh tarik and many more. Choose to dine indoors or outdoors in a space that sits up to 250 guests – JP Teres has two contemporary private dining rooms too.
Lunch: RM94 nett (Adult) / RM47 (Child)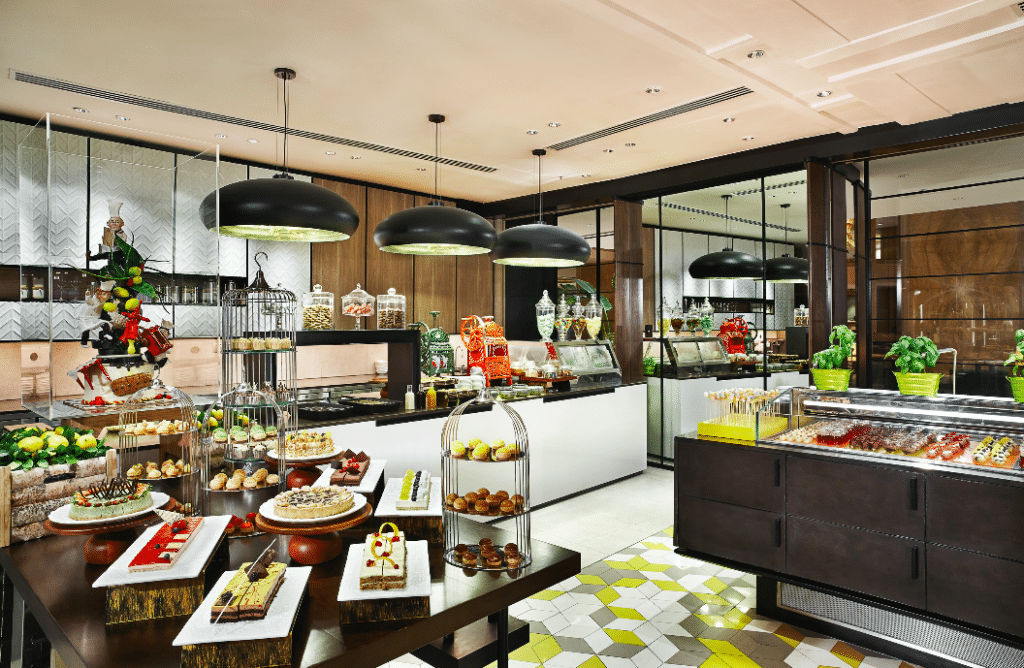 Shangri-La Hotel Kuala Lumpur's seven specialty chefs are showcasing a new line-up of signature dishes comprising Chinese, Indian, Japanese, Western, Malay and patisseries at the Lemon Garden's daily buffet feast. This is the first time that these chefs are working together to put together an interesting menu that offers variety, creativity and their respective signature dishes. Chinese Chef Au Yong Guan will be serving the Double Boiled Coconut and Chicken Soup while Indian Chef Devender Singh will be presenting the Laal Maas, a famous mutton dish from Rajasthan, India. Finish your meal with Tarte Tropézienne au Coconut, Chef Goh Ti Cheong's creative spin on the traditional brioche recipe from Southern France.
Lunch:
RM140 nett per person (Monday to Friday)
RM160 nett per person (Saturday & Public Holiday)
RM180 nett per person (Sunday)
Dinner:
RM170 nett per person (Sunday to Thursday)
RM226 nett per person (Friday & Saturday)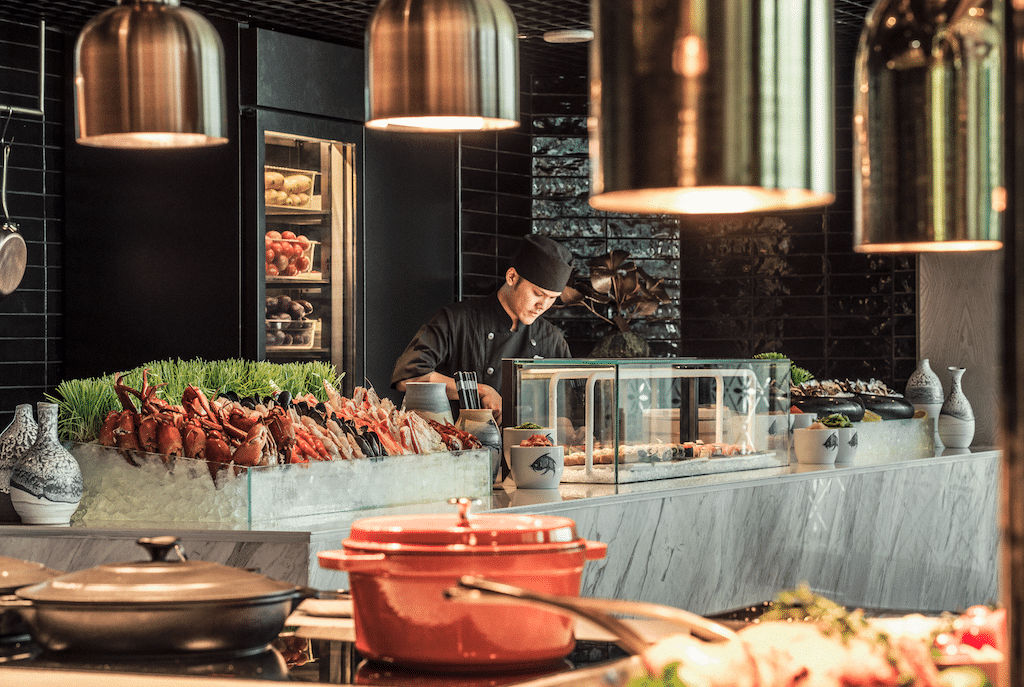 Just a few months since its opening, Curate has been one of the most well put together buffets you can find in town. The dynamic and interactive all-day dining features an international spread of cuisines including Malaysian favourites, seafood and sushi bar, a vibrant Mezza table and an irresistible dessert corner serving everything from cakes, waffles, pralines, macarons and local sweets. Head straight to the Indian cuisine corner and sample the wide range of curries and roti or try the colourful spread of Middle Eastern salads and dips for a change. Dine comfortably by the window that overlooks KLCC Park or choose to sit in the tastefully designed private rooms.
Breakfast: RM122 nett (Adult) / RM61 nett (Child)
Lunch: RM157 nett (Adult) / RM78.50 nett (Child)
Dinner: RM189 nett (Adult) / RM94.50 nett (Child)
Weekend Brunch: RM210 nett (Adult) / RM105 nett (Child)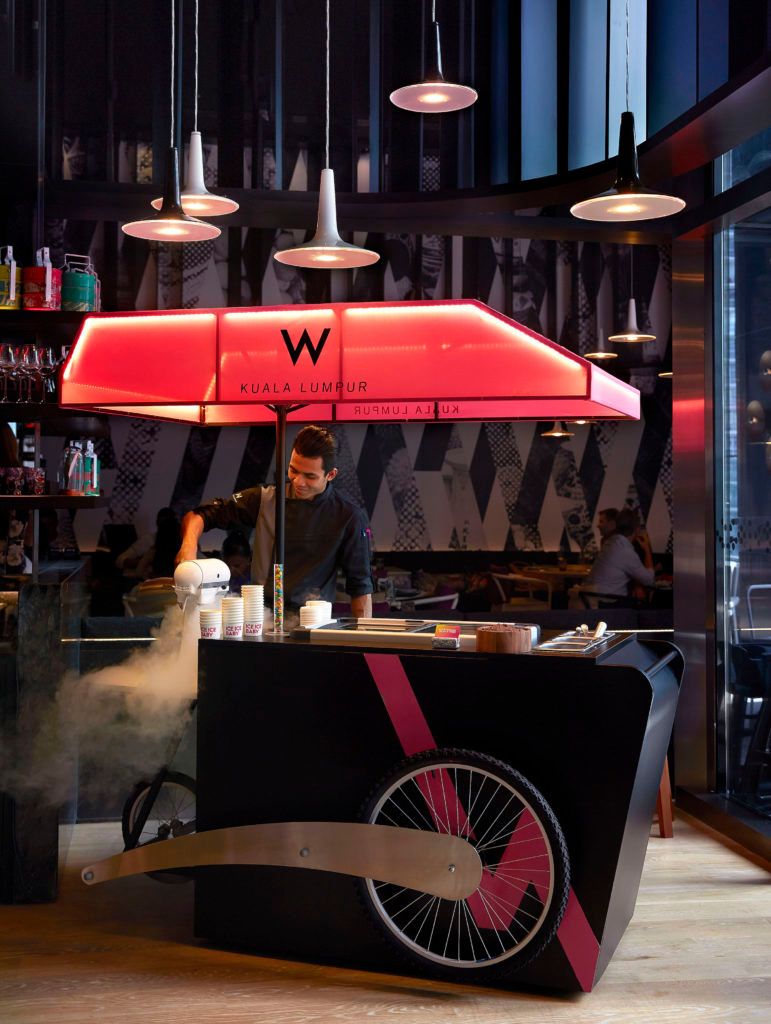 Flock is known for bringing a sustainable 'farm to table' concept to its extravagant buffet and dining menu. Once a month, Flock hosts the Retox Sunday Brunch – a unique dining experience that combines music, live entertainment and artisanal delights with Chef Richard Mille's specialty dishes. Begin the ultimate Sunday brunch with smoked salmon eggs benedict, foie gras chawan mushi and a lavish cold seafood spread with Alaskan crabs and freshly shucked oysters to name a few. While the buffet is friendly to vegetarians and health-conscious diners, Retox also includes a healthy mix of something naughty and nice. Indulge in some bubble and curated cocktails while enjoying locally made cheese and chocolate, as well as the Tualang Honey sourced from the Malaysian jungle.
RM188 ++ (Adult)
RM98 ++ (Child)
RM288++ (Adult) with endless crafted cocktails, wine and beers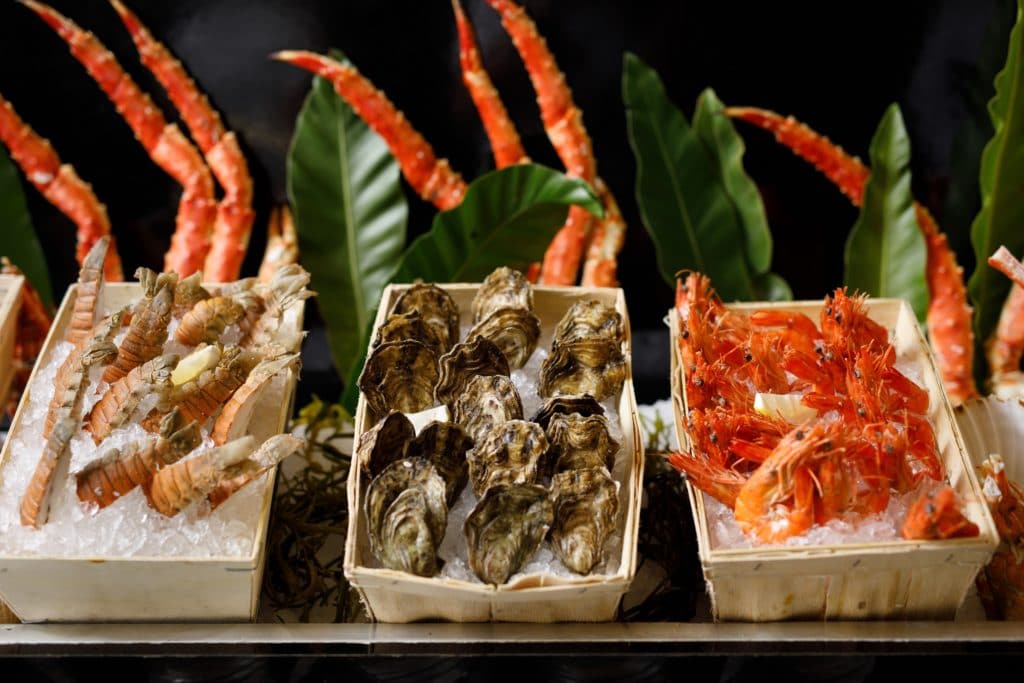 Walk into The Brasserie every Sunday and feel like you've been transported to a French farmers market. The Sunday Jazz Brunch is where you can find an unlimited supply of fresh produce sourced from all over the world including the Royal Alaskan King Crab and freshly shucked Fine de Claire oysters. Head to the live station for foie gras and homemade pasta, or the carving station for selected dish and poultry dishes on rotation. Sample an assortment of imported cheeses at the cheese bar or end your meal on a sweet high with delicious homemade ice cream, macarons and more. The culinary team also has an a la carte menu curated weekly – be sure to ask for their daily specials.
RM280++ per person
RM430++ per person with free-flowing wines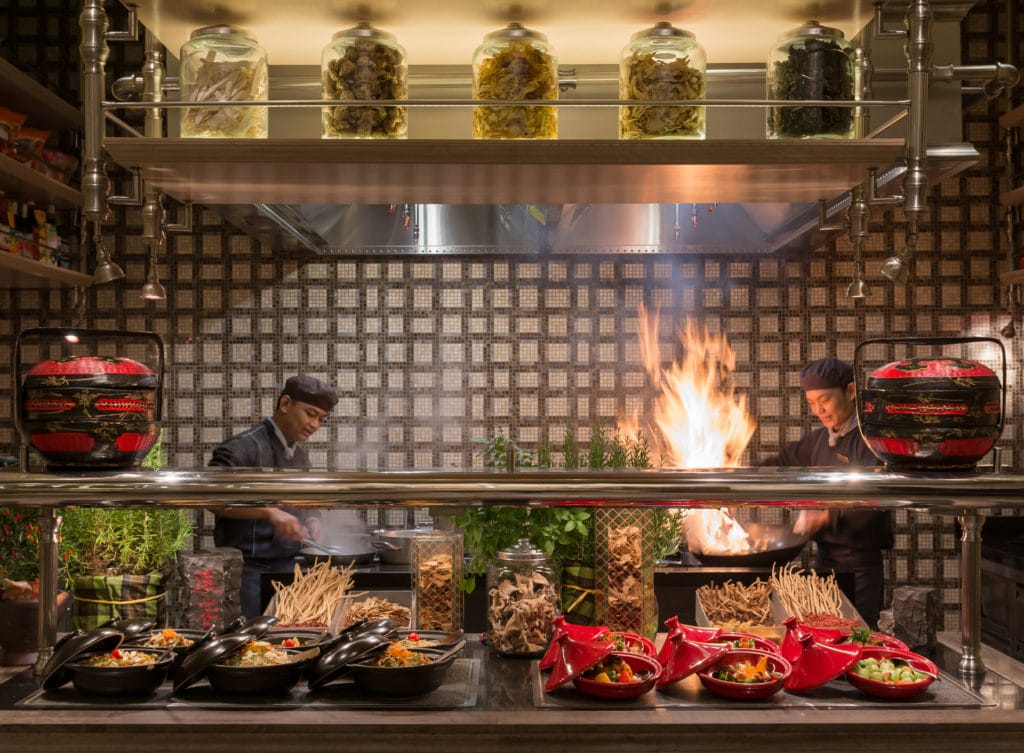 Mosaic is located on the ground floor of Mandarin Oriental KL. Lavish buffet breakfast, lunch and dinner are served at Mosaic, ranging from local delights to international favourites at interactive show kitchens within the restaurant. Enjoy everything from Indian classics, Japanese sushi, Chinese stir-fries and even authentic barbecued specialties at the all-day dining restaurant. Mandarin Oriental KL also collaborates with its international counterparts for special kitchen takeovers every month with the upcoming one being Turkish cuisine (13 to 19 March 2019) prepared by its visiting chefs from Mandarin Oriental Bodrum, Turkey.