Malacca's craze for coffee and brunch-style food is showing no signs of slowing. The cafe culture has grown tremendously across the city especially in and around Jonker Street where the heart of the historical state beats. Quaint cafes and hole-in-the-wall coffee shops pop up like mushrooms after the rain. Some even offer specialty cakes and hot food significant to Peranakan culture — think Nyonya laksa, mee siam and authentic cendol.
After a long day walking around town and checking out the historical sites, there's no better way to take a break alongside perfectly executed lattes, flat whites, or even the old-school kopi. And if you're putting a night at one of these boutique hotels, you may want to head out early the next day to some of these Instagrammable places to get the best seats and the freshest of the lot. Here's our pick of the best cafes and coffee shops in Malacca.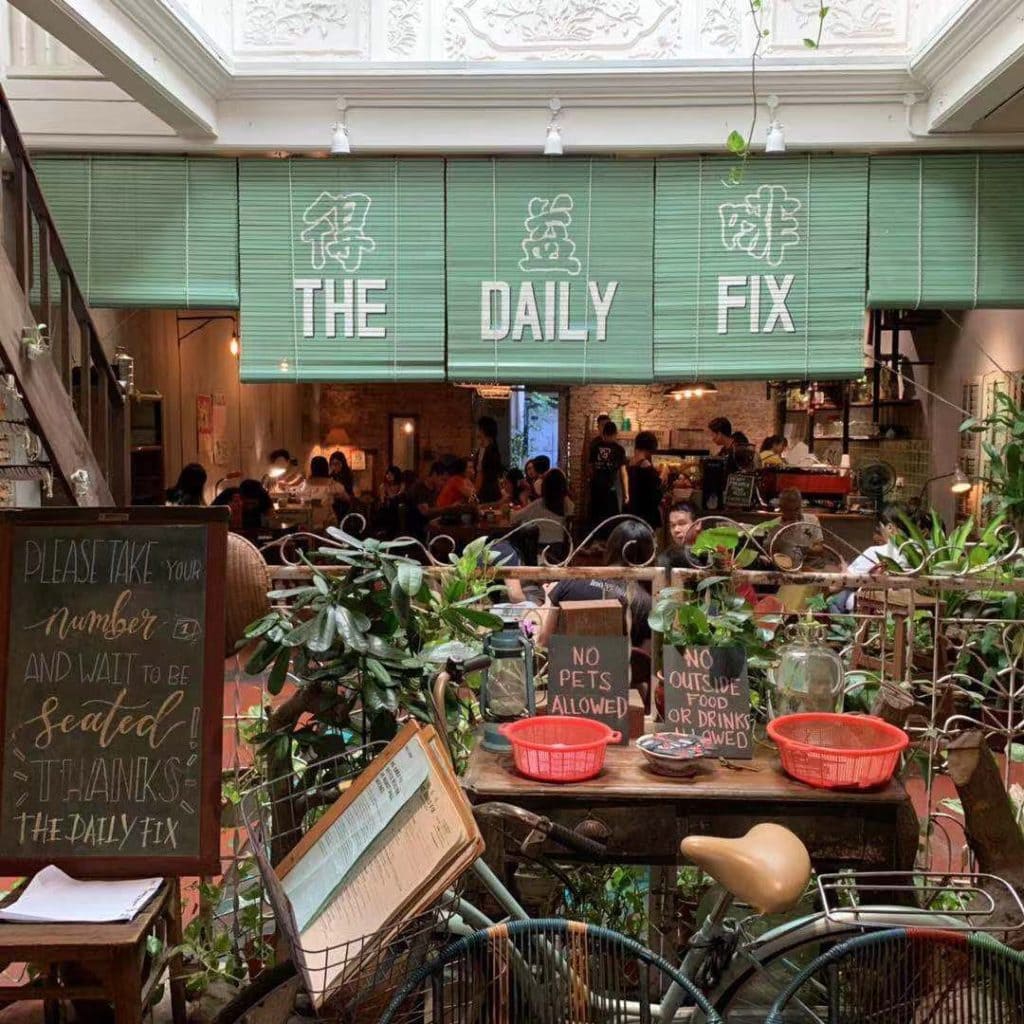 Located in the heart of Jonker Street is a superlative spot known for its characterful interiors and charming old-school decor. Tucked behind a souvenir shop, Daily Fix Cafe is popular among tourists and locals alike especially for its pandan pancakes as well as a wide variety of sandwiches and pasta dishes. Be prepared to wait for a table as the cafe is always full during peak hours.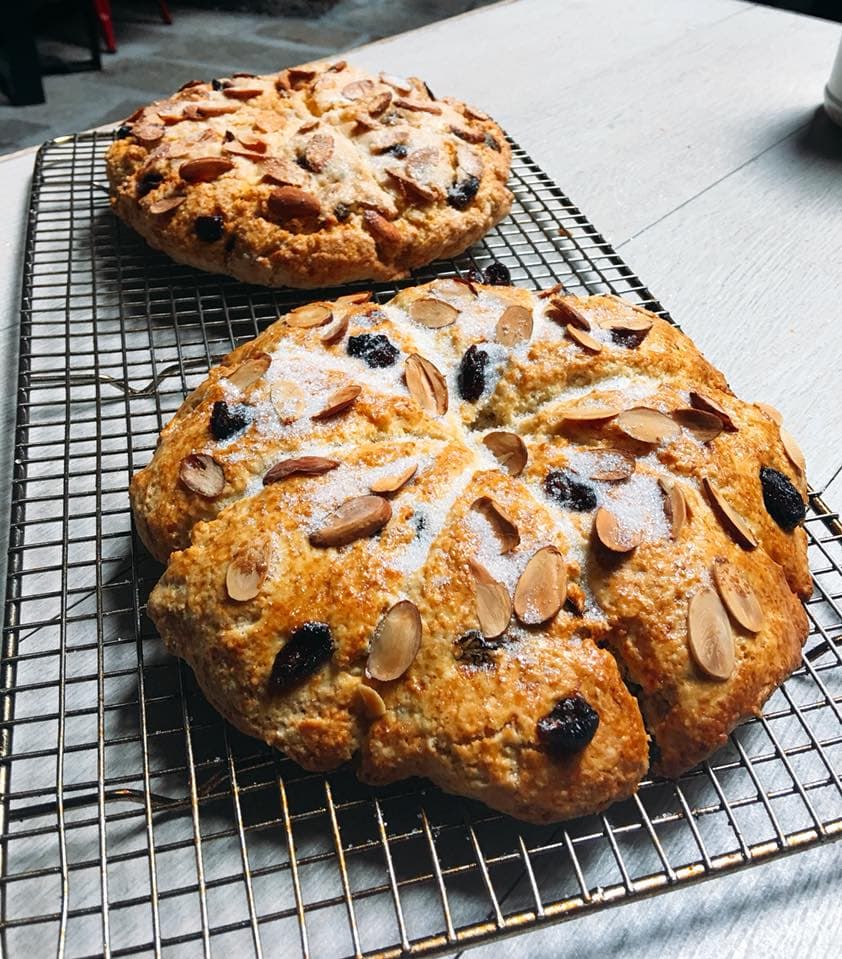 Occupying a former Chinese restaurant, Eat at 18 is known for its home-baked breads and cakes that are made fresh daily. It is located below a boutique bed-and-breakfast, with a big courtyard for great lighting and ventilation. There's plenty to eat here; from brunch-style food to your typical mains of chicken, duck and fish. There is also a private space at the back for functions and parties.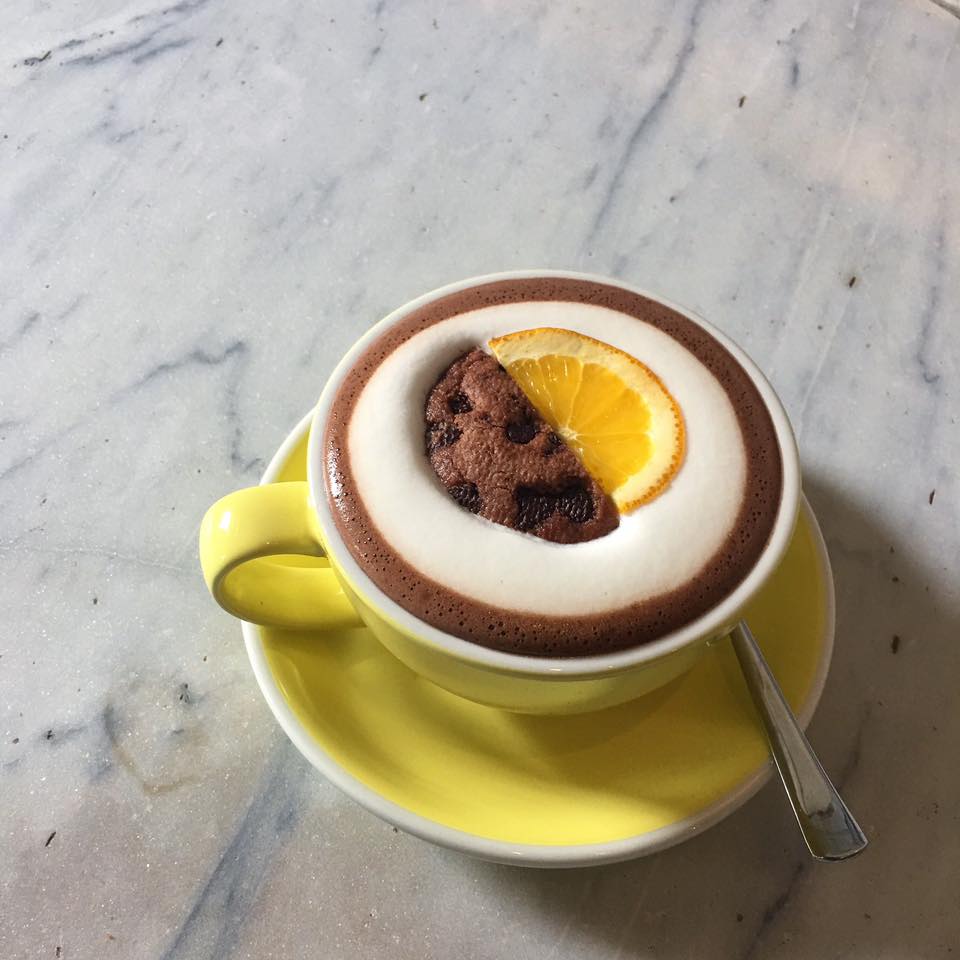 This quaint coffee shop located in Bukit China serves a good mix of savoury and sweets with the likes of French toasts, homemade cakes as well as its signature pork belly sandwich. The interiors are homey with air wells and internal courtyards to keep the ambience breezy. It is also a pet-friendly cafe, perfect for animal lovers.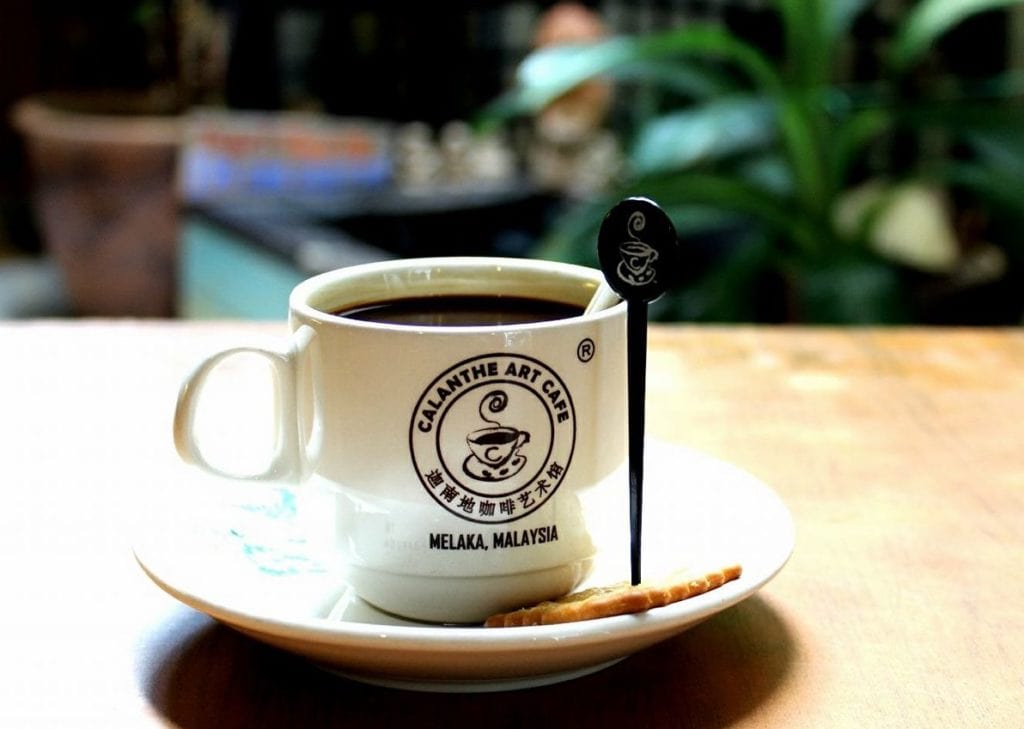 Calanthe Art Cafe existed way before the coffee and cafe culture hit Malacca city. Having been around for almost two decades now, this place is known for its 13 states' coffee — basically 13 types of coffee purveyed from all states in Malaysia. These aren't your ordinary espresso-based beans but the old school kopitiam version made using specialty roasted beans, cloth strainer and a choice between evaporated or condensed milk. This local coffee is best enjoyed with a bowl of the store's famous Nyonya laksa.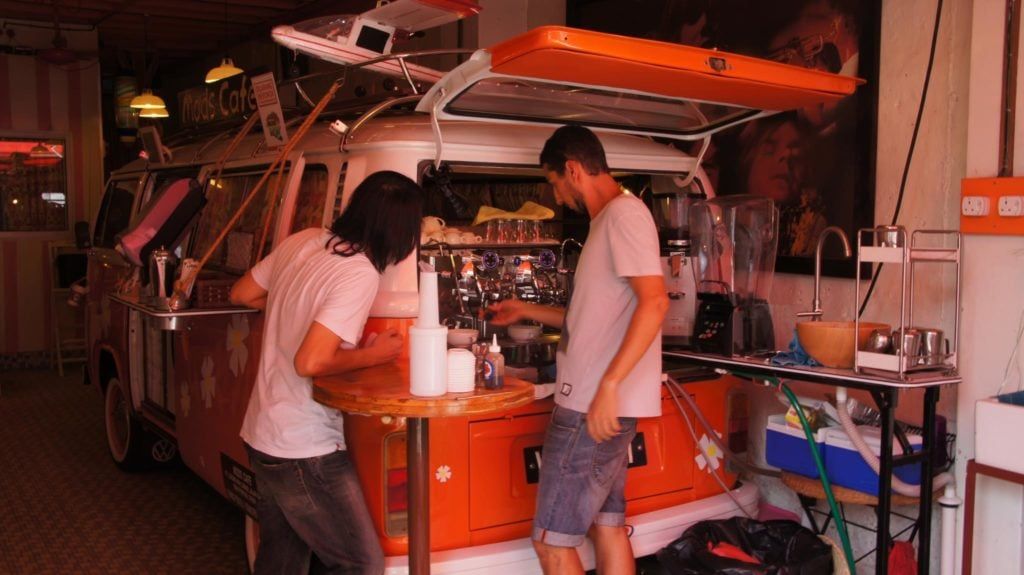 This tiny coffee shop in the heart of Jonker Street takes its caffeine very seriously. The owners are purists when it comes to making the perfect cup of coffee with your usual flat whites, cappuccinos, and other espresso-based offerings crafted from the back of an orange Volkwagen van. It is literally 'coffee on wheels' for the owners who have travelled across Malaysia in the same van for coffee-related events. It is important to know that there is a strict house rule that every patron that sits in must order a drink — simply cause seats are very limited here.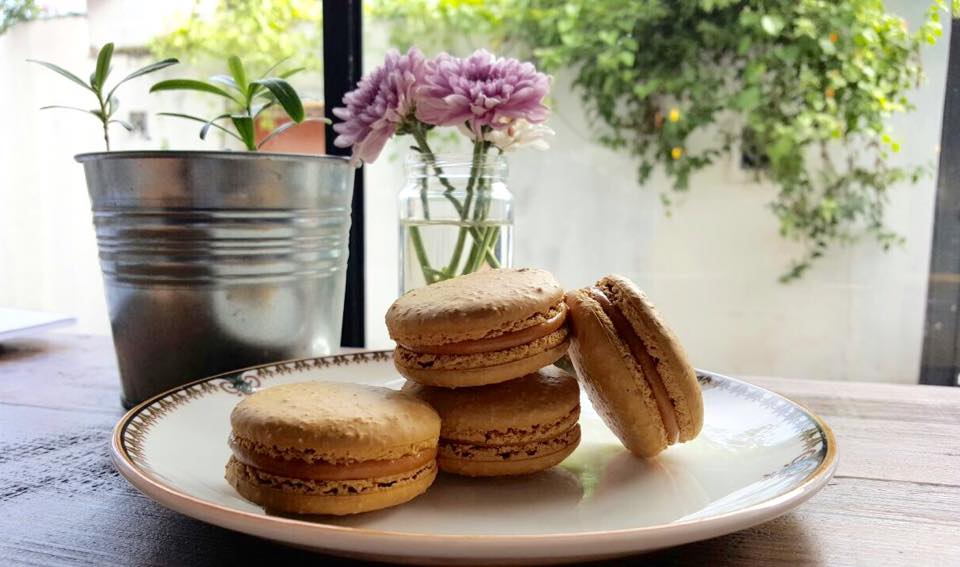 As effortlessly relaxing as they come, Backlane Coffee is somewhat hidden from the main road of Jonker Street — it can be easily overlooked if you don't look closely. Come here for its flavoured coffee as well as a slew of baked goods including scones, macarons and tea cakes. The ambience is relaxed and chill, so you're assured a quiet time if you're here to simply read or catch up with friends.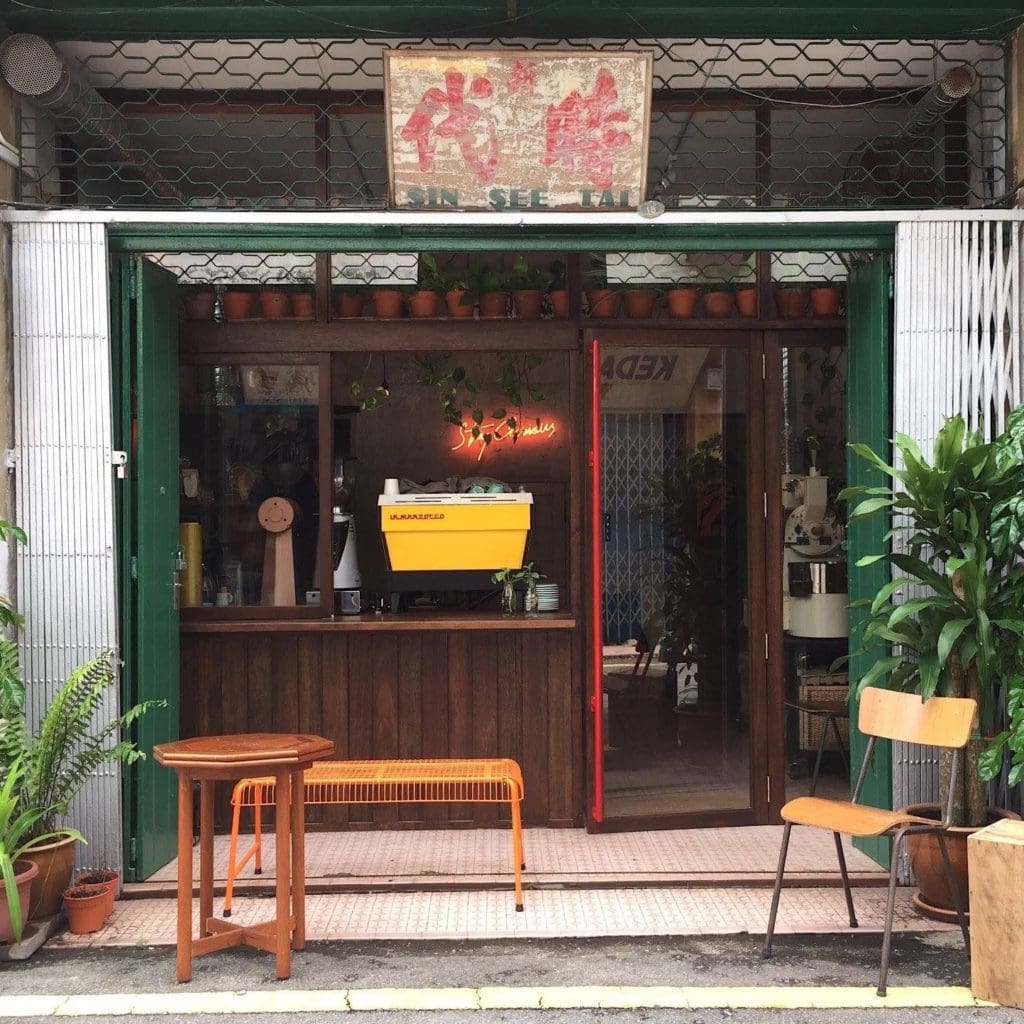 Dubbed the tiniest cafe in Malacca, Sin See Tai is a repurposed back alley shophouse with low-key backstreet vibes with lush plants dotting its entrance. It is quite fun making your way upstairs through the narrow steps, as you find yourself in a cosy attic with picture-perfect nooks. The owners of this two-storey cafe (also the boys behind Daily Fix Cafe) certainly know how to keep the crowd coming with creative brunch-style food and homemade goods. Top marks for great coffee too.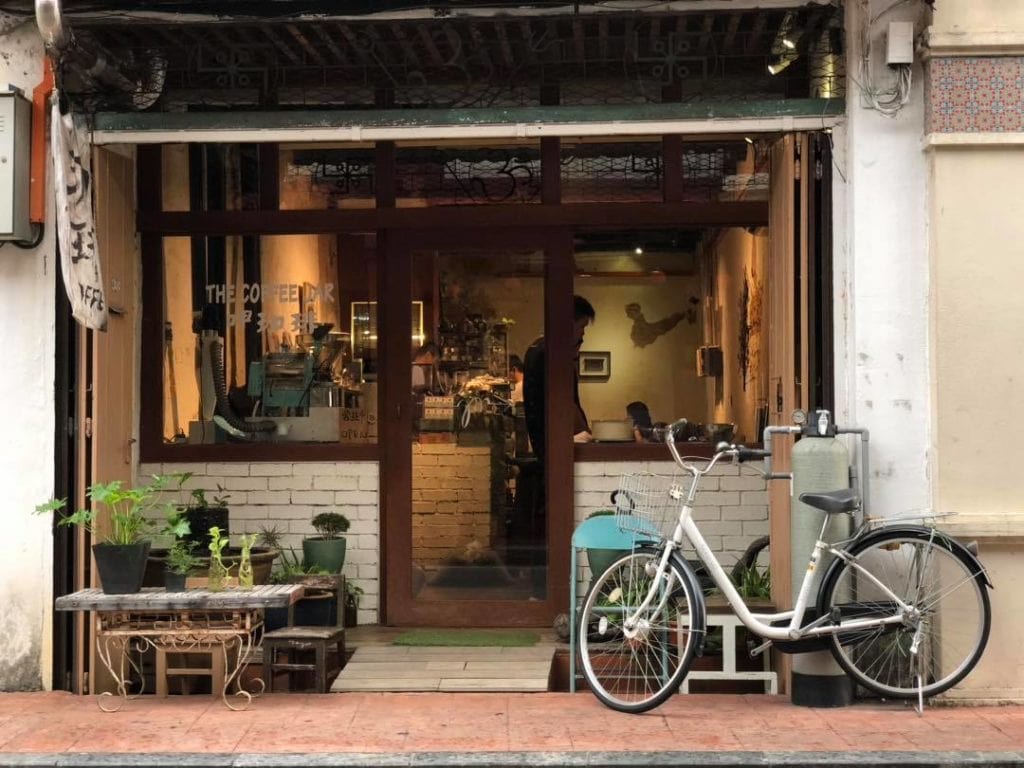 Another hole-in-the-wall coffee shop in Malacca is The Coffee Jar that's located in the heritage alley of Jalan Hang Jebat. This slightly off-beat cafe is great as it is tucked away from the crowd, and you can enjoy your cup of coffee noise-free. The owners also roasts their own coffee beans, ensuring each cup is robust and strong for serious javaphiles. There's also a good selection of cakes if you like something sweet.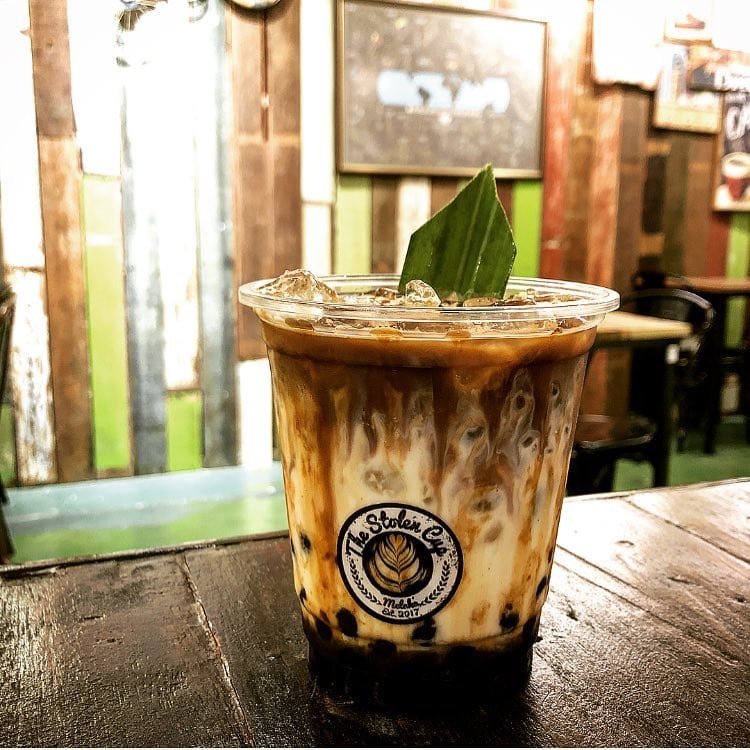 Another gem in Malacca city is The Stolen Cup. The bang-on-trend cafe focuses on great food and coffee, particularly its salted egg yolk croissant and its signature gula melaka latte. The interiors are charmingly vintage with decors that take you down memory lane. It's eclectic style is great for photo-taking as well.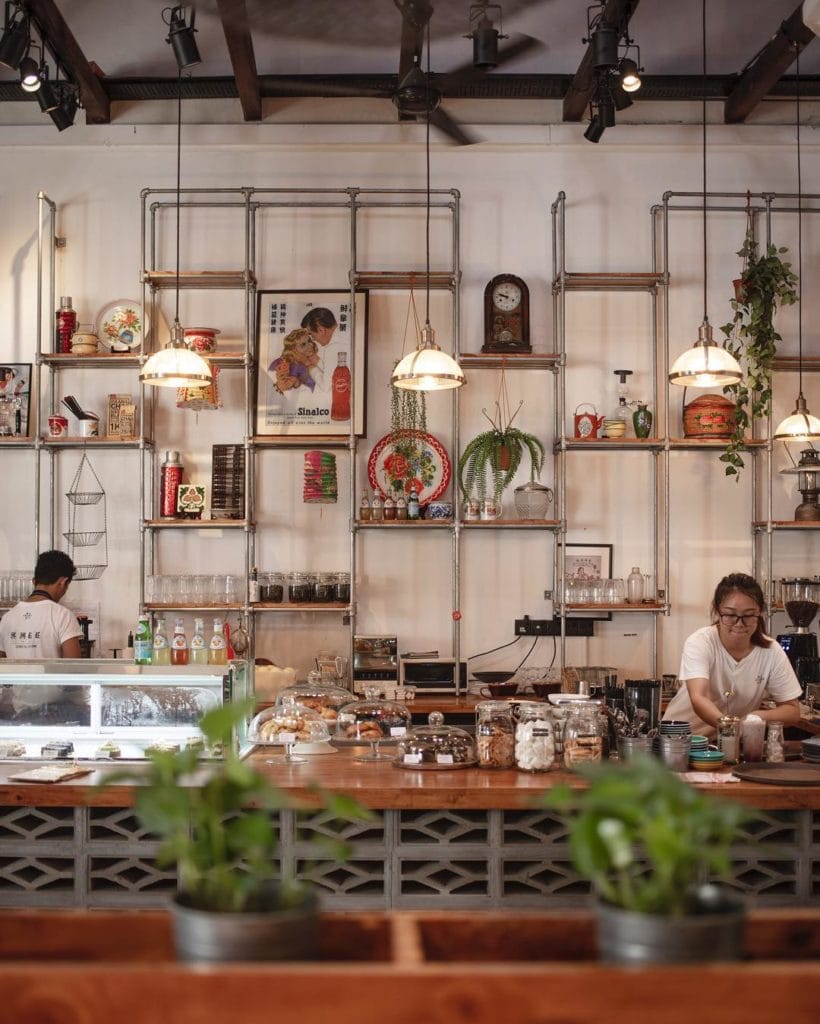 Enduringly popular for its unhurried atmosphere, great food and warm service, Heesan is a great spot if you're looking for an Instagrammable cafe to sit in all afternoon. Delicious baked goods and a all-day breakfast menu add to the all-round appeal of this place, complementing the textbook espresso-based brews and creative concoctions like the crowd-pleasing burnt caramel latte.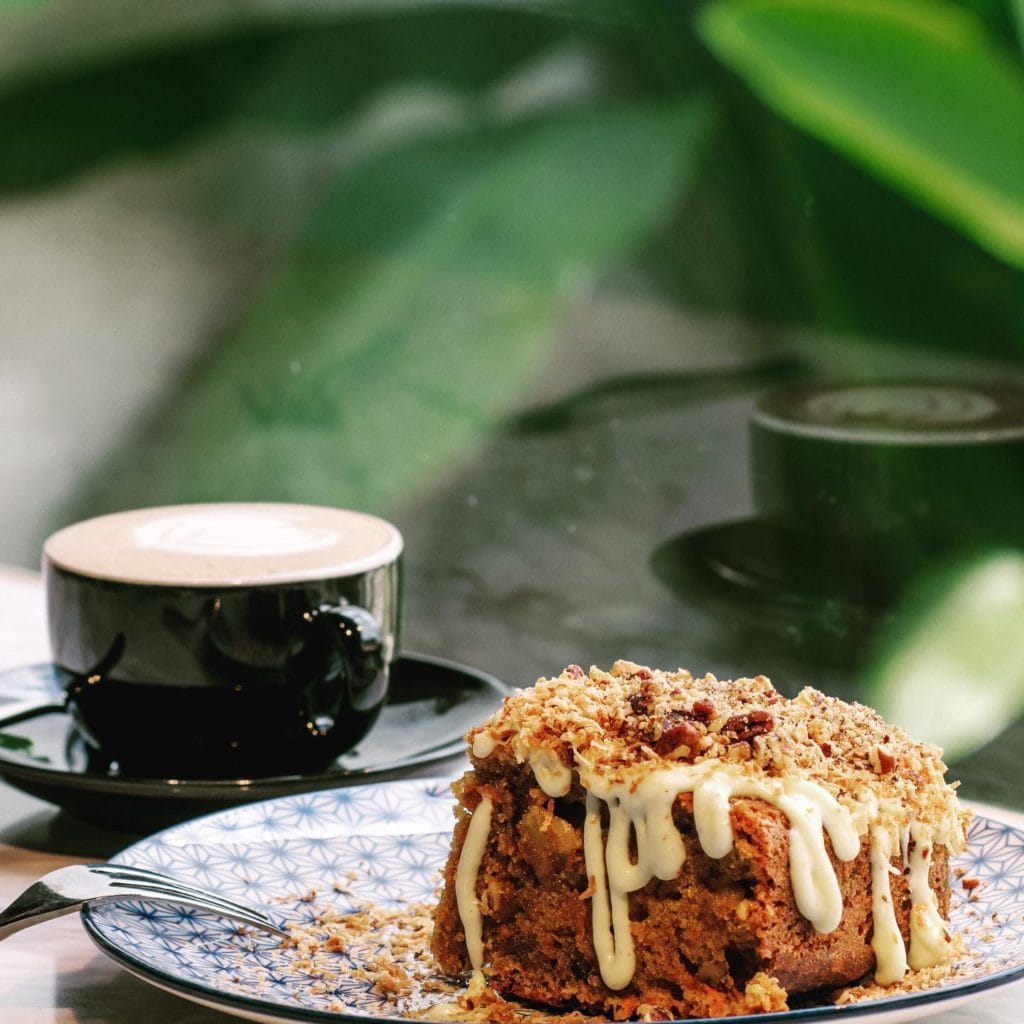 Art and murals take over this cafe that was previously a decor shop. The place continues to transform as the owners add new paintings to the walls of the space. We are certainly sold on the selection of homemade cakes including the Onde Onde Cheesecake and Dad's Carrot Cake. If you're hungry, come for lunch for a selection of local food like otak-otak, laksa, pong teh and nasi lemak.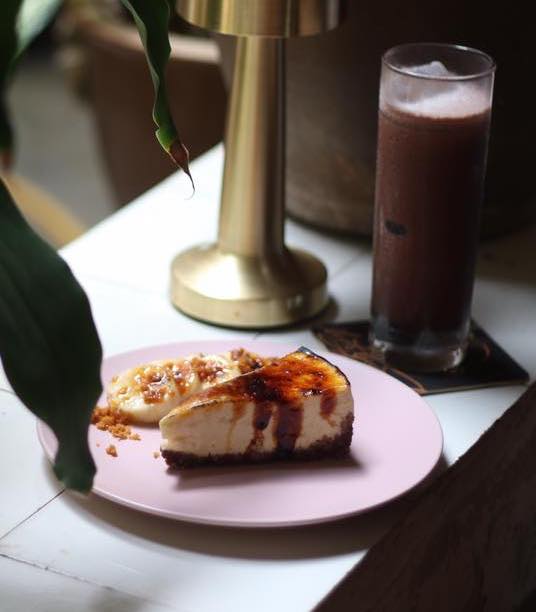 It takes a bit of effort to locate Alley No. 5, a quaint little cafe that takes its coffee seriously. A cafe by day, and a 'hidden bar' by night (on Fridays and Saturdays only), Alley No. 5 or known as 'wu hao' has a charming character to it. It is known to constantly pumping out delicious homemade cheesecakes in a variety of flavours including its latest earl grey boba cheesecake. Pair that with a good cup of latte.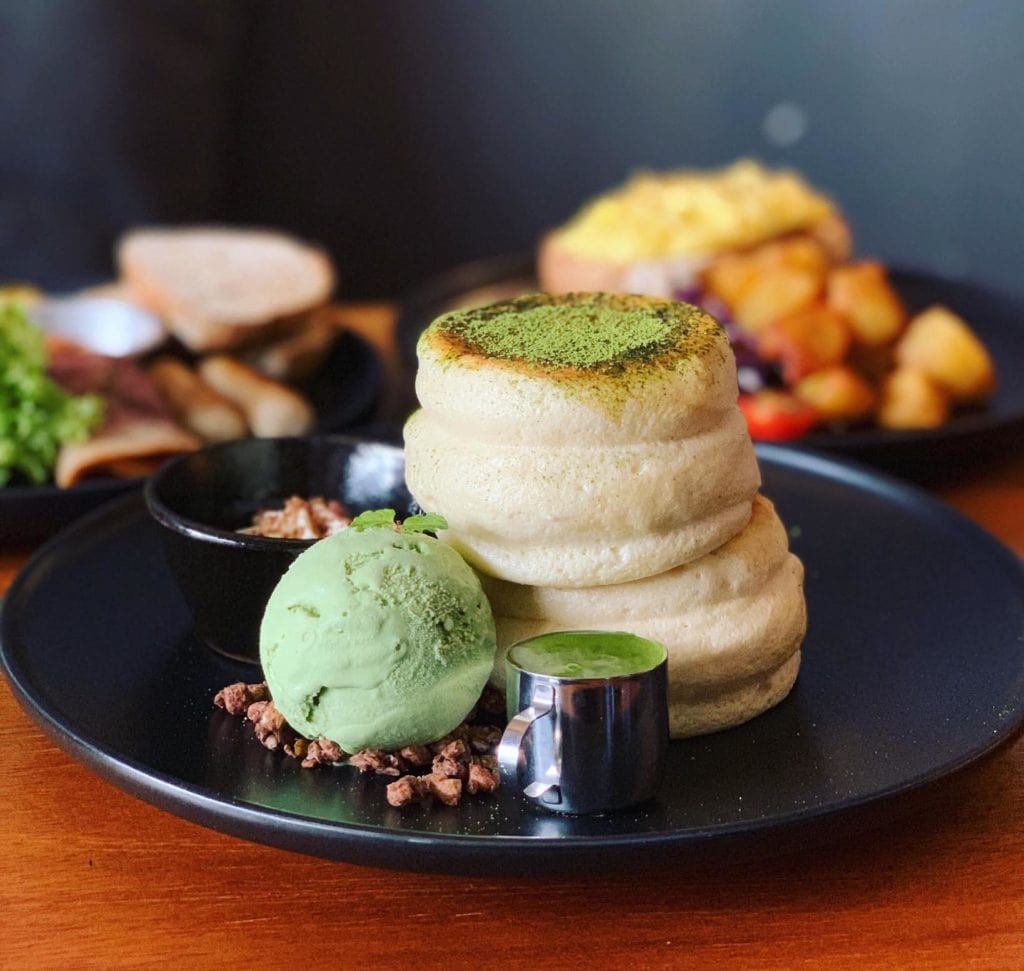 The Old Mark Cafe is located along the new coastal highway slightly out from the centre of town. Come here and enjoy the best souffle pancakes in Malacca that's remarkably fluffy and light — there's a choice between tiramisu or matcha. Coffee's excellent too with a wide selection of drinks to choose from. There's also hot food like pasta and rice bowls to keep your tummy contented.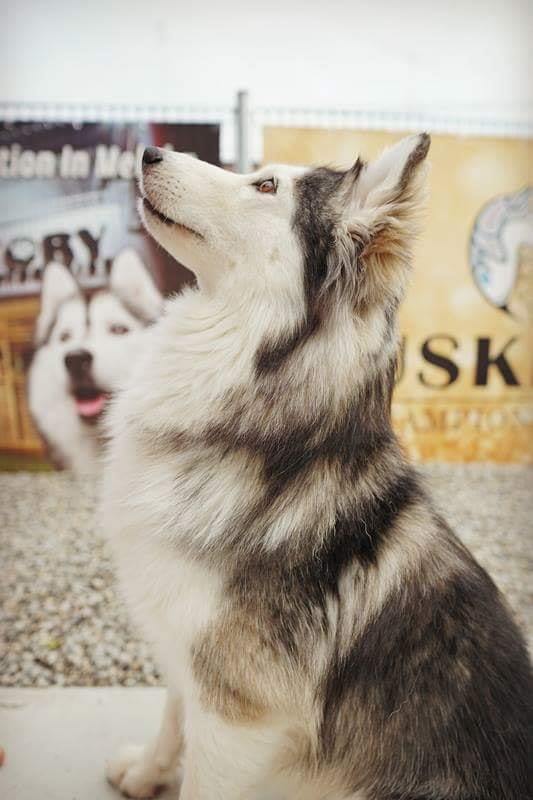 One of the must-visit cafes and the most unique one on the list is The Huskitory that's (obviously) known for its huskies and other breeds like the Samoyed and Akita. Get up close and personal with these well-trained, cute and furry dogs — you may also feed them if you want. It's not your regular cafe, so the drinks menu is rather limited. But it's a great place to bring the kids along for a fun time with the dogs.