The Chinese New Year festivities are already starting and we're sure you'd have your first prosperity toss by now. The yee sang ritual is a fun yet meaningful act that can be shared with everyone, reeling in auspice and happiness in abundance — symbolically.
As a yearly tradition, one should already be familiar with the meaning behind the basic ingredients — fish represents abundance (nian nian you yu), golden crisps symbolise wealth (jin yu man tang), lime means good luck and great profits (da ji da li).
Whether you're a traditionalist who love things as authentic as possible or someone who loves trying something new like yee sang with the delectable salted egg yolk fish skin, there's a version for everyone. So, if you've not had your fair share of yee sang, we'd recommend to do so at these restaurants in town or you can always do it in the comfort of home with close friends and loved ones. Here are the best yee sang takeaways in KL to toss for prosperity, good luck and health.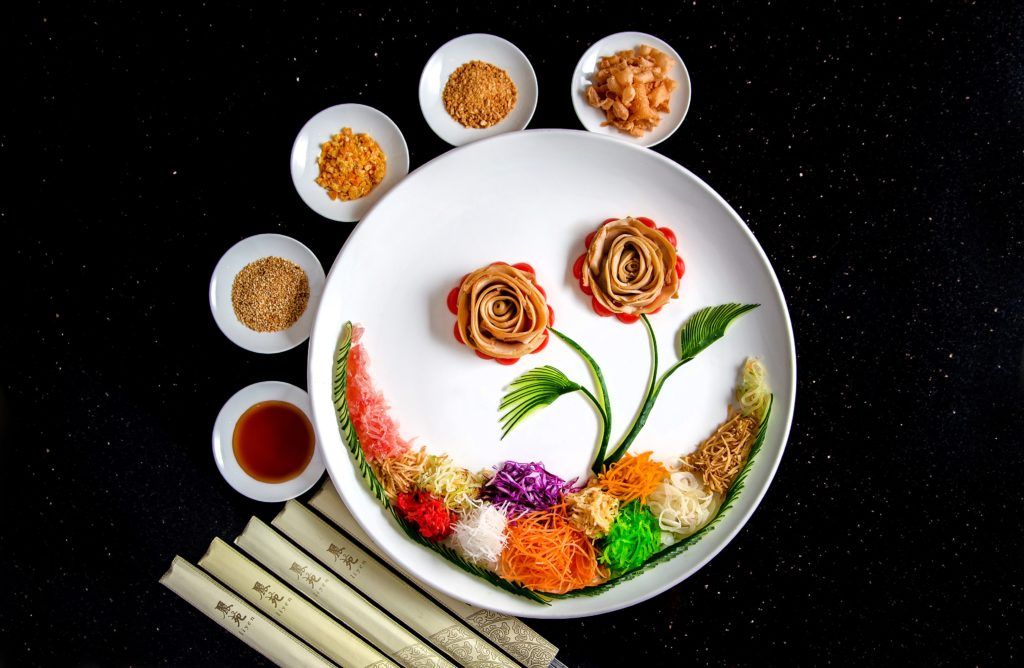 Especially for Chinese New Year, Li Yen is offering five types of yee sang that you can either toss at the restaurant or take home. Choose between the Healthy Pear yee sang, Golden Prosperity Salmon yee sang or the Classic Chiu Chow version. There are also the Jellyfish or Hokkaido Scallop option if you like something simple. Best of all, you can also customise your lucky toss with additional toppings including golden fish skin, silver fish, Japanese kelp, sakura shrimps, truffle slices and more — why not if you're going for a more abundant start to the new year?
Prices start at RM118++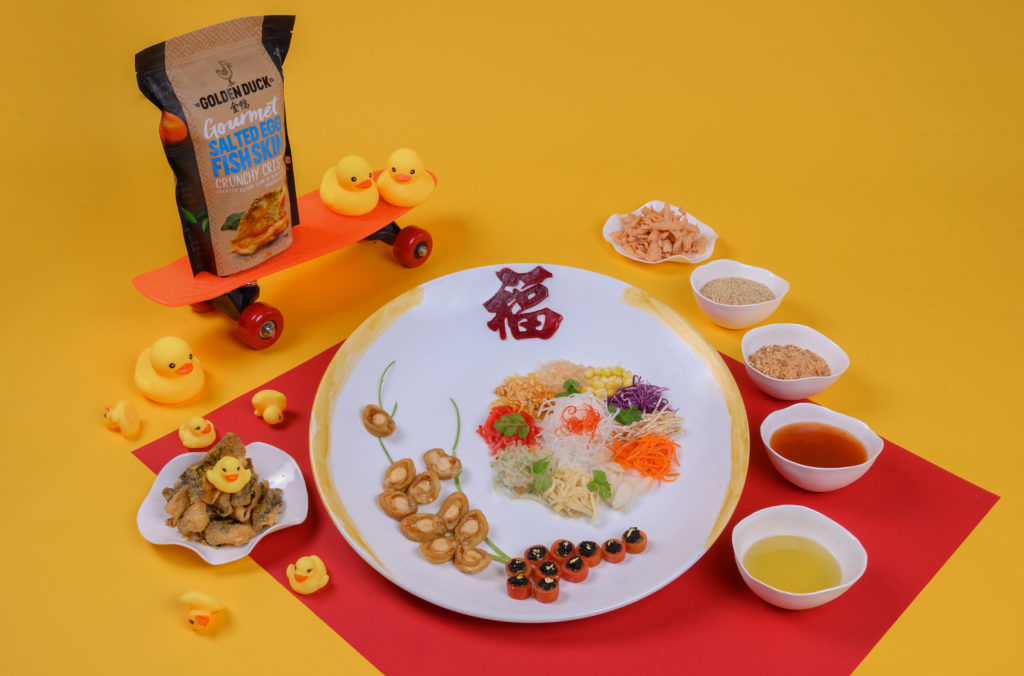 YEN at W Kuala Lumpur is offering an exciting yee sang thanks to its collaboration with popular salted egg fish skin brand, The Golden Duck. Add these indulgent crisps to a selection of three prosperity toss including the Norwegian Salmon Fish Yee Sang with sea grapes, Tempura Crispy Lobster and Soft Shell Crab Yee Sang with dried lettuce, and the Caviar, Gold Flakes, Truffles Oil and Abalone Yee Sang. For something simpler, choose between the YEN Healthy Fruits Yee Sang with assorted nuts and avocado oil or the Premium Jelly Fish Yee Sang with Korean Snow Pear.
Prices start at RM118++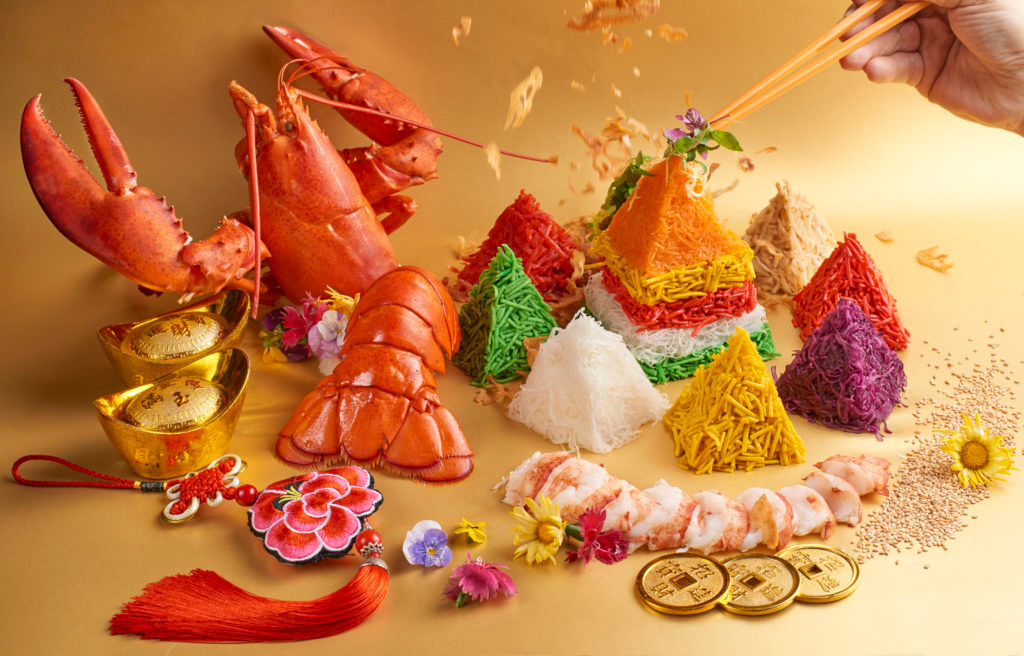 Latest Recipe is offering a great feast this Chinese New Year including an array of yee sang menus by the hotel's Chinese banquet Chef Yeh. These special yee sang selections that you can take home include Yee Sang with Lobster, Yee Sang with Sliced Clam Abalone, Yee Sang with Sliced Tuna, Yee Sang with Salmon and Yee Sang with Jellyfish. Don't forget to check out its CNY goodies from pralines to chocolate koi fish.
Prices start at RM200++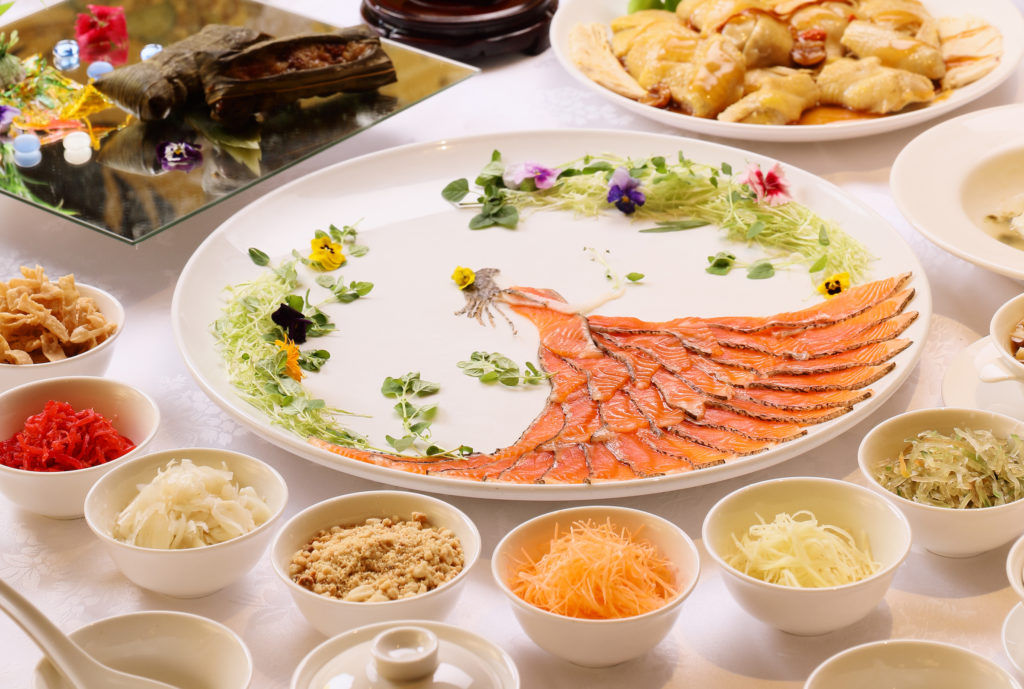 Shanghai offers a wide variety of yee sang takeaways this Lunar New Year with the most lavish being its Lobster Yee Sang and Geoduck Yee Sang. There's also the sliced abalone, jellyfish, salmon, fresh fruit or vegetarian ham option to suit your family's palate. While there are no extra charges for takeaways, the restaurant requires a 48-hour advance notice for your orders. And while you're at it, takeaway some additional snacks like its steamed mini abalone siew lai or the deep-fried crispy glutinous rice cakes with yam.
Prices start at RM108++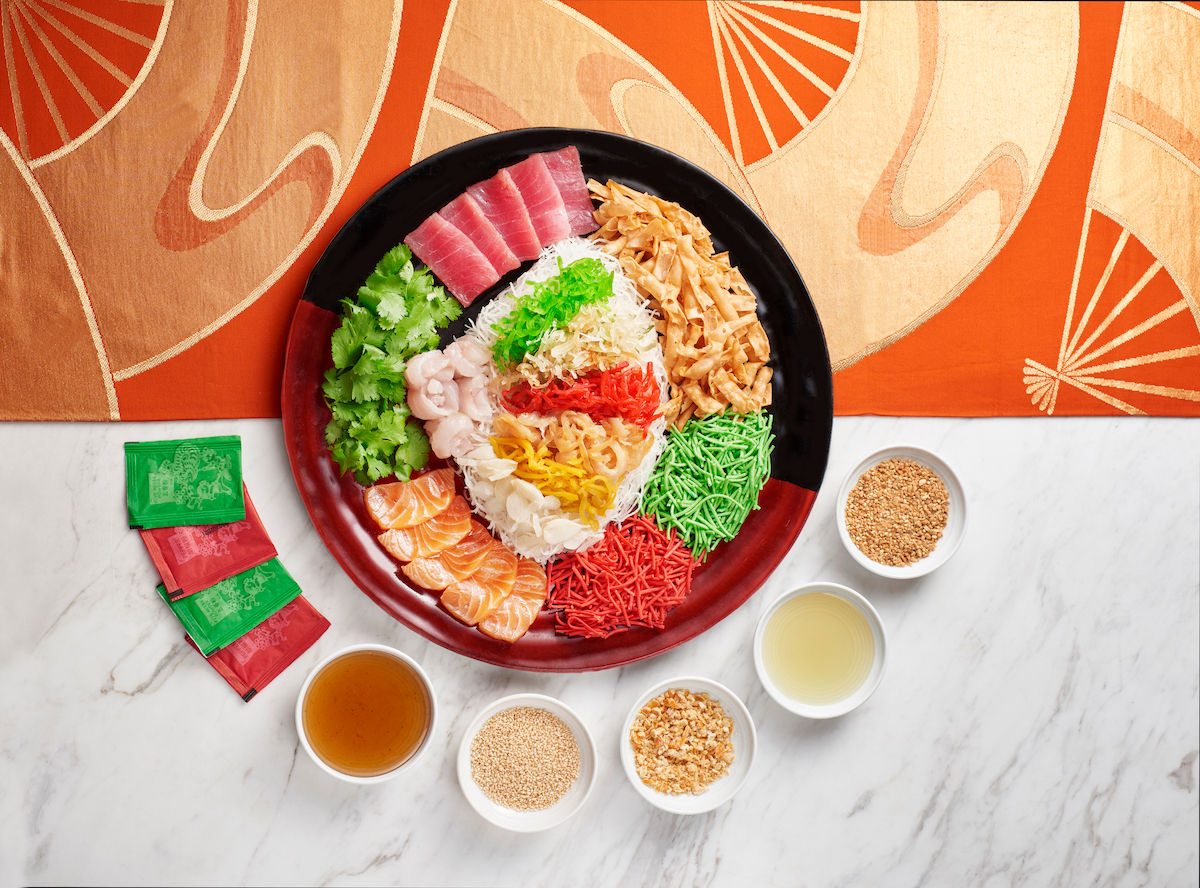 Lai Po Heen has prepared six enticing yee sang varieties including the classic MO Signature Yee Sang presented in a fan formation synonymous to its fan emblem. The signature yee sang comprises salmon, tuna, butter fish and jellyfish. Other options include abalone, Canadian clams, yellowtail, salmon or the vegetarian snow pear yee sang. You may also choose to have your takeaways delivered to your doorsteps by purchasing them on the Online Gourmet Shop.
Prices start at RM98++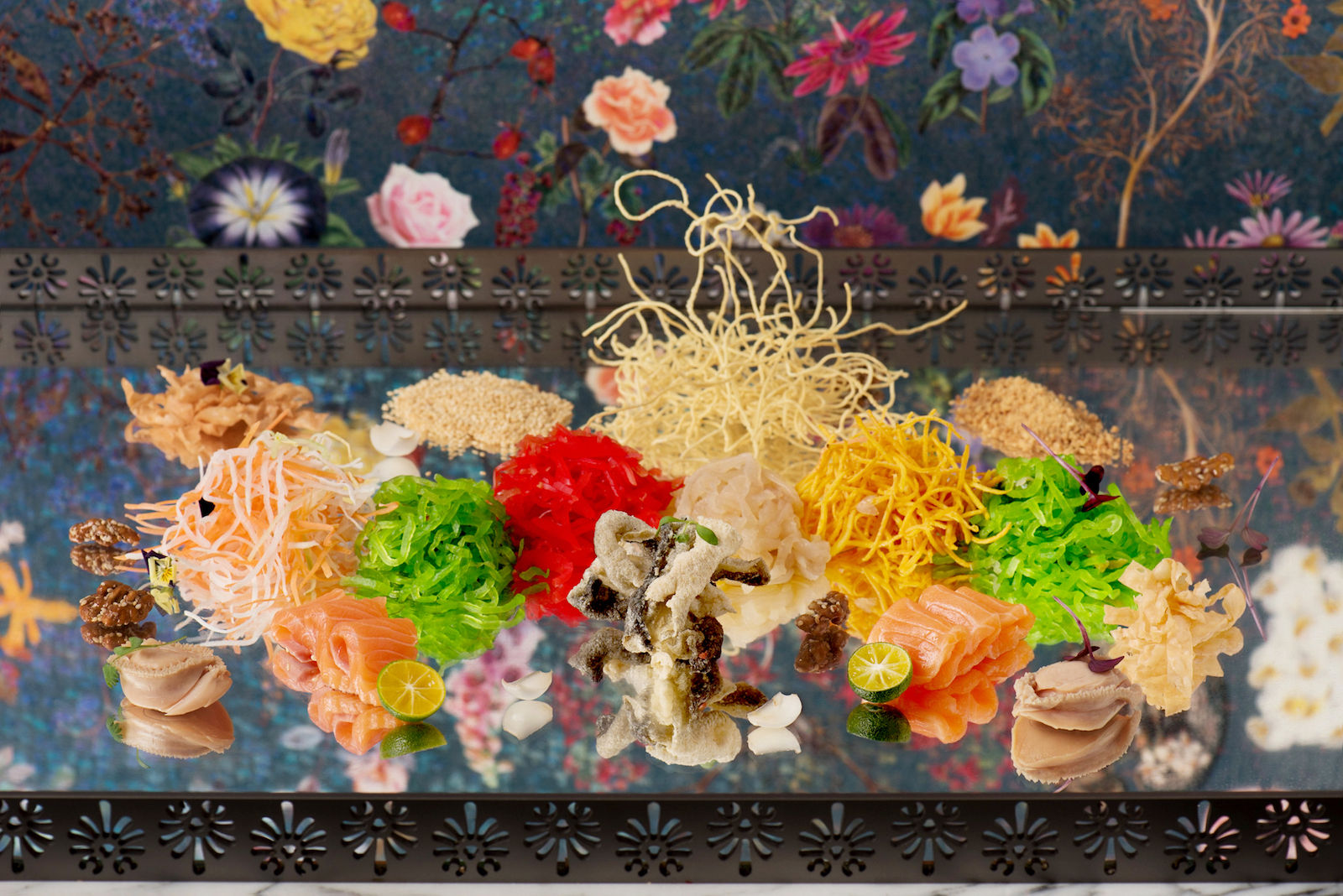 Chef Jimmy of Yun House draws inspiration from his treasure trove of family recipes to come out with an exciting array of Chinese New Year delectables including his signature yee sang that you can also take home to toss for extra prosperity and luck. On the menu are salmon belly, tuna toro, Australian lobster and other prized ingredients. For an extra crunch and umami, chef has also added Norwegian salmon skin and crispy noodles into the mix.
Prices start at RM148++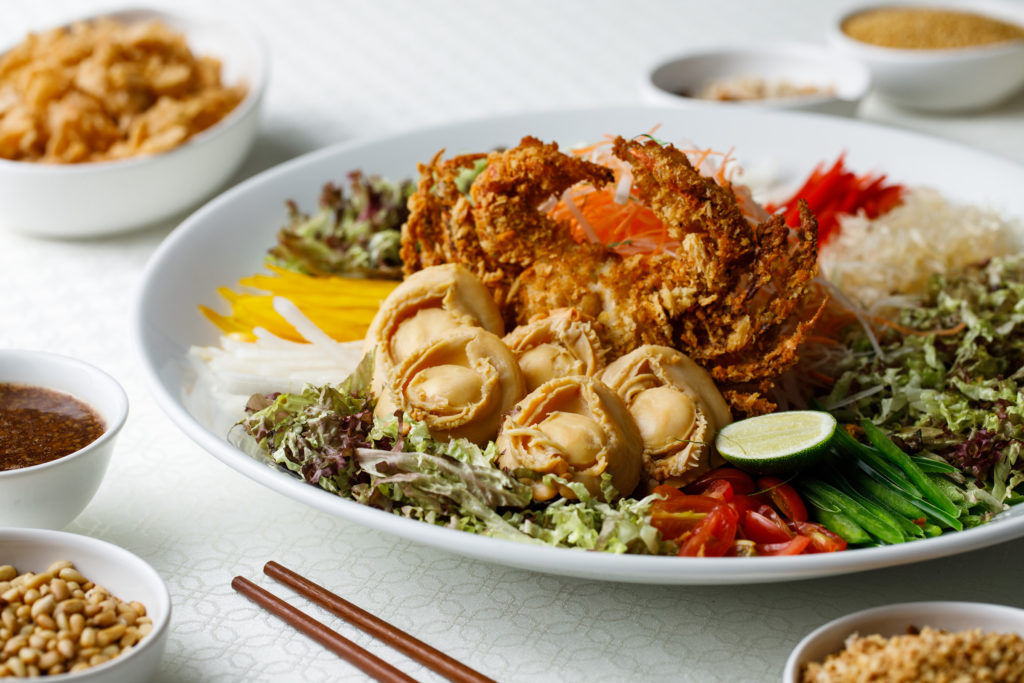 The St. Regis Kuala Lumpur will be celebrating Chinese New Year with a bang as guests will be enticed with an array of dining events, menus and lion dance activation to usher the year of the Metal Rat. It is also continuing its tradition of generational Prosperity Yee Sang recipe from its owner Puan Sri Sharon Chua's ancestral kitchen. You'll be able to savour this delicious platter comprising fresh fruits and vegetables accompanied by assorted nuts, seeds and sauces. Choose between the Abalone And Crispy Soft Shell Crab Yee Sang, Salmon and Jellyfish Yee Sang or the Vegetarian Yee sang.
Prices start at RM106++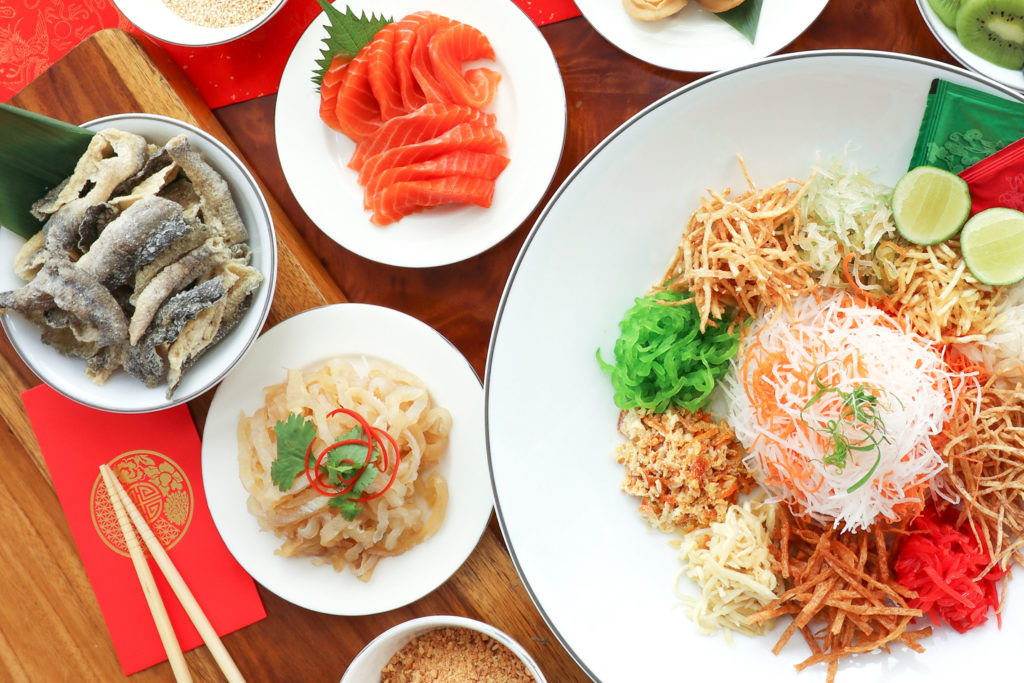 THIRTY8 at the Grand Hyatt Kuala Lumpur is offering three types of yee sang that you can enjoy at its restaurant or take home to toss with the family. Choose between jellyfish, crispy fish skin or salmon to pair with the refreshing mix of over eighteen ingredients — a great way to represent abundance.
Prices start at RM168++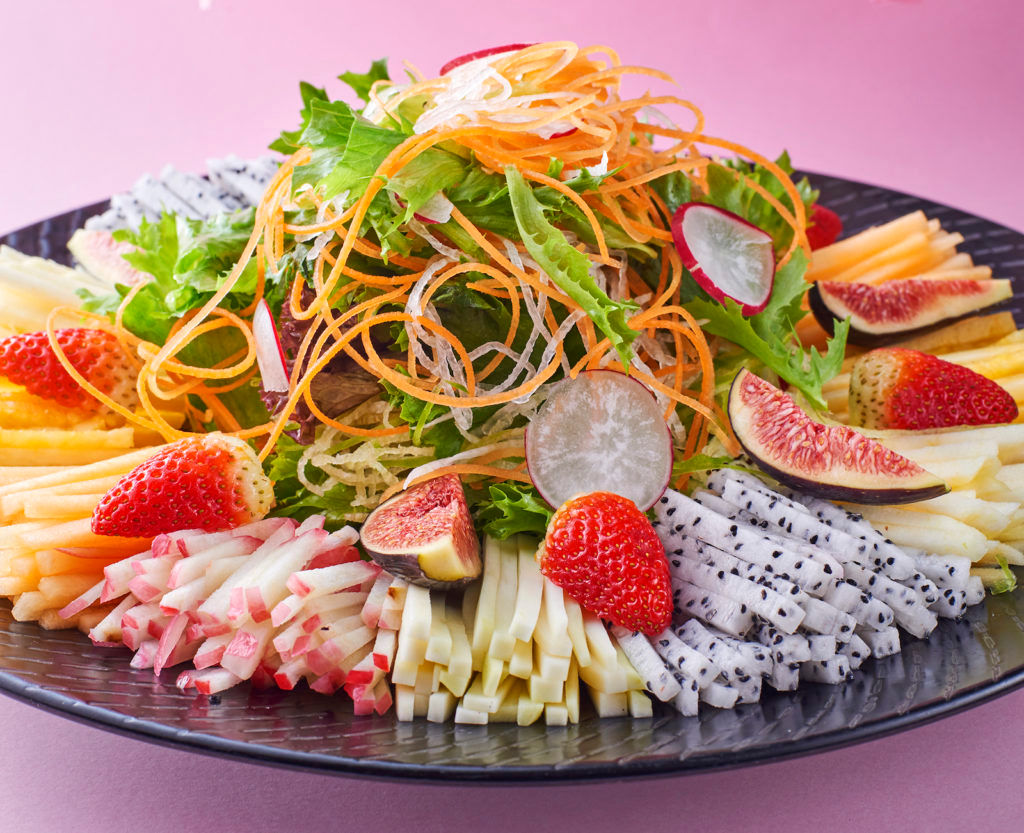 Red Chinese Cuisine at Pullman KLCC is pairing its yee sang with exotic toppings including Australia wagyu beef, sea urchin, abalone, soft shell crabs, salmon, jellyfish, whitebait, tempura and edible gold sheets. These colourful platters come with the freshest ingredients like white radish, carrots, preserved winter melon, pickled cucumber, pickled ginger, pomelo, coriander, and sprinkled with crispy crackers, roasted peanuts and sesame seeds. A dressing of sweet plum sauce with vegetable oil, lime juice and white pepper binds the dish together — signifying a symbol of goodwill, good fortune and bliss.
Prices start at RM98++