These places selling halal char kuey teow in KL will challenge your tastebuds and prove that you can have an excellent pork-free version of the hawker-style dish too.
As lax as Malaysians can be, we take our food very seriously. Purists will tell you that char kuey teow has two important elements that can make or break the dish: the ubiquitous wok hei, and pork lard. We're here to tell you that it doesn't have to be that way. You can't challenge wok hei, but you can always do without pork lard. After all, if this guy managed to swap lard for chicken skin in Hokkien mee and still produce a good plate of noodles, why can't it be possible for char kuey teow too?
Traditionally, char kuey teow is a noodle dish stir-fried in pork lard for the fat element, tossed around in high heat with a delicious combination of dark soy sauce, chilli, blood cockles, shrimp, fish cake, bean sprouts, and coated with eggs. Want to take it up a notch? Ask for your eggs to be swapped with duck eggs for a richer flavour.
But when it comes to halal char kuey teow, it's a whole different ball game. Other than the dry-noodle style that most are familiar with, most Malay stalls have also invented "kuey teow basah". Essentially, it's a wet-style char kuey teow with large helpings of gravy. And depending on which place you head to, the additional ingredients in the dish will differ – some like to add extra helpings of seafood, while others will have special versions where you can upgrade your shrimp to larger prawns, or even a small lobster.
Tempted yet? Get your fill of halal char kuey teow in KL at these places below.
(Featured image credit: Flickr/ Rachelle Tan Photography)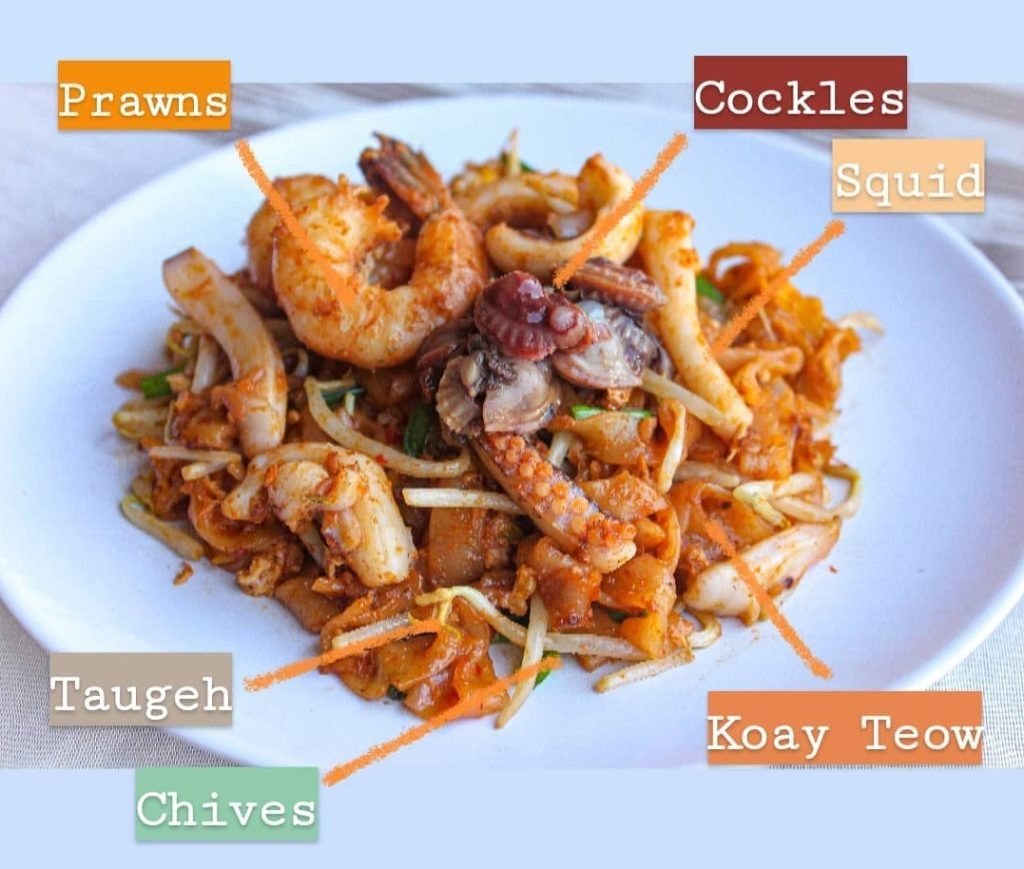 Sisters Kopitiam has long been a regular favourite for those seeking pork-free versions of their favourite Malaysian street food. The cafe chain has opened in various neighbourhoods with its latest branch being in Bukit Damansara. The ambience is a lot nicer compared to the ones you'll soon find below, but with comfort comes an increase in price – double of what you might find in a regular hawker stall. Nonetheless, the quality of char kuey teow at Sisters Kopitiam is still excellent – one of the best halal ones in town – and doesn't scrimp on shrimp.
(Image credit: Instagram/ @sisterskopitiambd)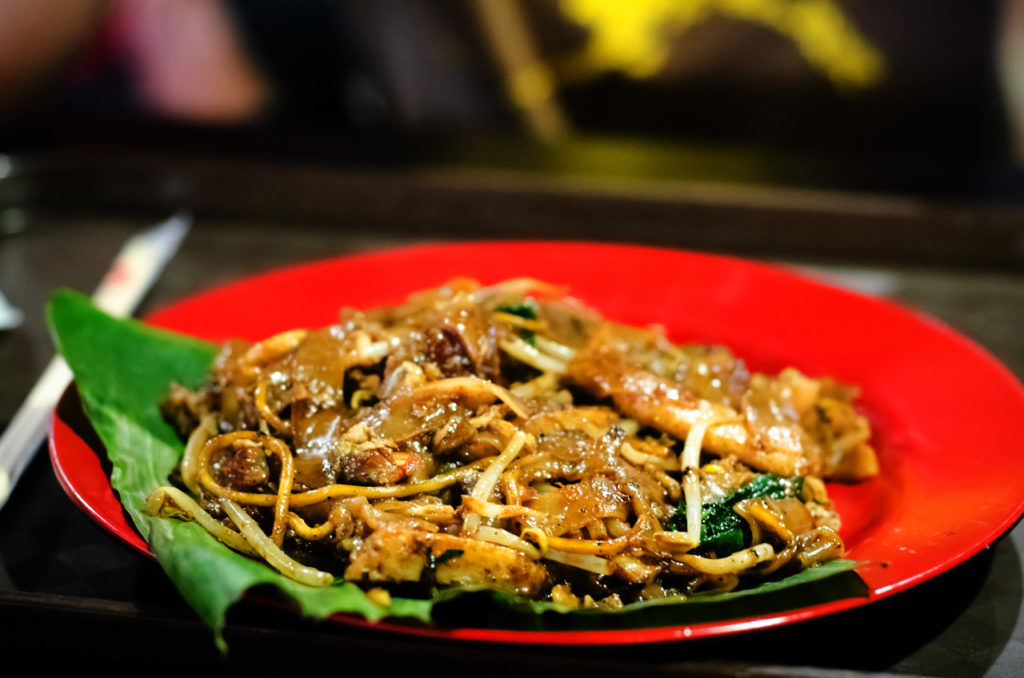 Affordable and good, this humble stall selling halal char kuey teow is a popular one with tables and chairs spilling out onto the roadsides. Pick from either a wet or dry-style char kuey teow. If you want to live it up, request to have additional prawns and blood cockles for an additional RM1.50 – a regular plate of the noodles is just RM5. Now that's what we call value for money.
(Image credit: Flickr/ Awee_19)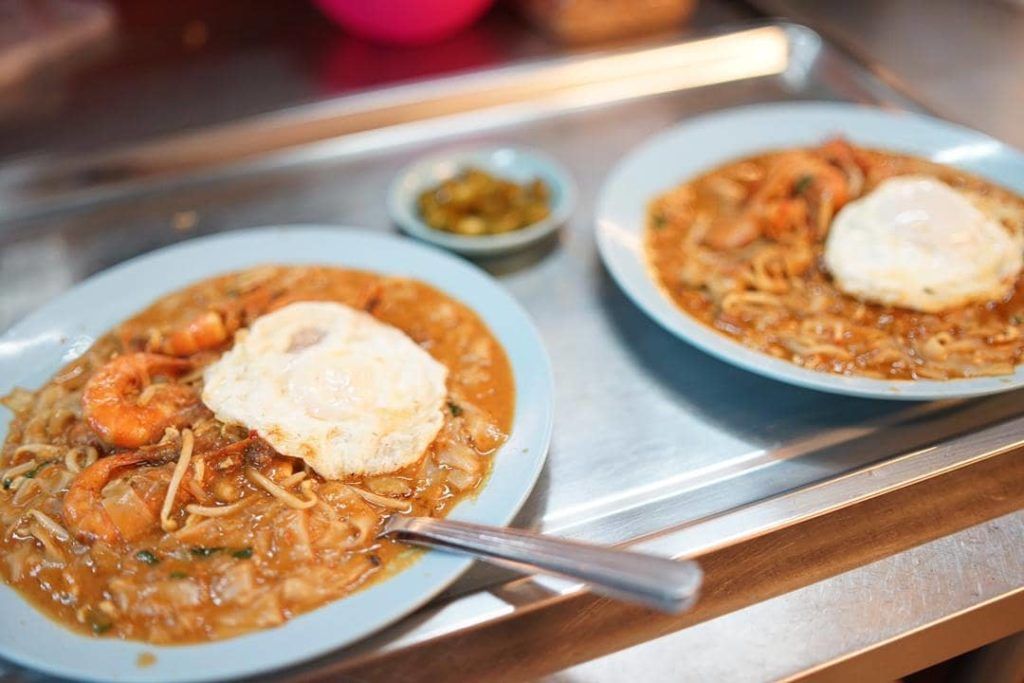 Specialising in wet-style char kuey teow, Mie Cord Kuey Tiow in Kampung Sungai Penchala has a loyal fan base since 1993 and we can see why. The sauce is on the sweeter side with a spicy kick, but we found that the additional gravy makes the flat rice noodles silky smooth – not too different from a wat tan hor (Cantonese-style flat rice noodles in egg gravy). Topped with a sunny side up egg, this dish makes for a hearty meal.
(Image credit: Instagram/ @miecordcharkueyteow)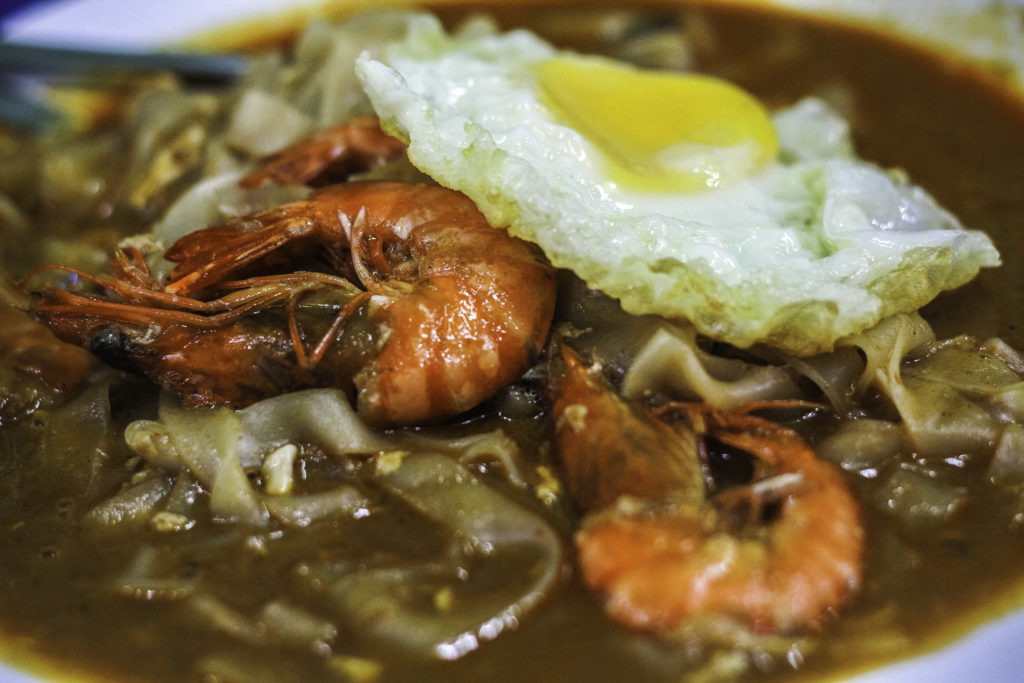 A humble food truck located just outside the SS15 Subang Jaya wet market, the store operates out of the truck (wok and all), with a few foldable tables for you to get comfortable. Then sit back and enjoy the show, because the fiery flambé will surely distract you. But worry not — the theatrics won't overshadow the dish itself. The resulting char kuey teow is a wet style with a higher spice level than normal. The wok hei is pronounced, melding well with the sweetness of the seafood.
(Image credit: Flickr/ Sham Hardy)
No, this isn't the actual name of the char kuey teow stall in Restaurant Jamal Mohamad – it's simply a nickname given to the original owner and chef who was a large, jovial lady. Unfortunately, "Aunty Gemok" herself passed away in 2018. Thankfully, her nephew has since taken over as chef with the same recipe, and it still tastes as good.
(Image credit: Instagram/ @kyspeaks)