As far as bar choices go, it's safe to say that Kuala Lumpur has a very vibrant scene. Every month or so, a handful of new bars and local watering holes will pop up, giving customers even more options to choose from. This ranges from your upscale, high-end bars like Bar Shake to something a little more casual and affordable, like Coley.
Much like every month, we round up a list of the five latest bars one can check out all around the Klang Valley. Valentine's Day is also almost upon us so this is the perfect opportunity to check one of the new bars for your weekly date nights. That is of course if you're one of those couples that have a preset mandated date night once a week.
However, if you're the type who would rather drink in the comfort of your own home, that works perfectly fine too. Of course, you will need the right tools to make it happen. It'll also help to cross the t's and dot the i's, which include knowing whether to shake or stir a gin and tonic; or even liqueurs to pair with your homemade cocktails.
Scroll on down below to check out the full list of new bars this February 2019.
APW is a gem around the neighbourhood of Bangsar, littered with enough restaurants, bars, and cafes for one to have a field day with. Its latest addition is Folio, opened by the same folks who gave us both Coley and Pahit. Folio's main appeal is its low ABV (alcohol by volume) cocktails, making it the perfect aperitifs. This is starkly different from Pahit, which is a gin-based cocktail bar and Coley, an affordable cocktail bar for the masses. If you're ever in the vicinity, it's definitely a bar worth checking out before dropping by Kaiju or Proof Pizza + Wine for dinner. (Credit: Folio)
Changkat has long been known to be the place to be when it comes to bar hopping in KL. With many long-standing places around, it leaves very little room for new bars to operate. However, that isn't necessarily the case with Lucky Tora with its name literally translating to "Lucky Tiger". It's the latest addition to the streets of Changkat, bringing with it modern and contemporary Japanese cuisine. Lucky Tora will be only the second Japanese restaurant and bar in Changkat with the first being Daikanyama. While its menu is brimming with delicious and playful dishes, its cocktail menu is also to die for with its signature 'Tora Tora Tora' and the 'Ohaya Black', just to name a few. (Credit: Lucky Tora)
Unfortunately, the bar isn't modelled after MacLaren's Pub where our favourite TV characters from the hit series 'How I Met Your Mother' hang out on a daily basis. HIMYM Bar is a speakeasy but doesn't tout itself as one as its tagline clearly states 'Not Hidden'. Its located in the town of Subang Jaya, which well known to be a melting pot of different restaurants and cafes. As for HIMYM Bar, there is very little to no information about it, which speaks volumes to how well of a kept secret it is. (Credit: Source)
The latest addition to Desa Park City, which is known for its pet-friendly atmosphere is Plaza Arkadia, which features way more bars and restaurants by the tenfold. Situated within Plaza Arkadia resides The Saké Place, a restaurant and bar that specialises in saké tasting menus as well as a wide range of the popular Japanese rice wines. The Saké Place prides itself on being a sake connoisseur, hence its name with even a saké mini-museum on display. It also aims to provide a deeper knowledge and understanding of saké to the general public. (Credit: The Saké Place)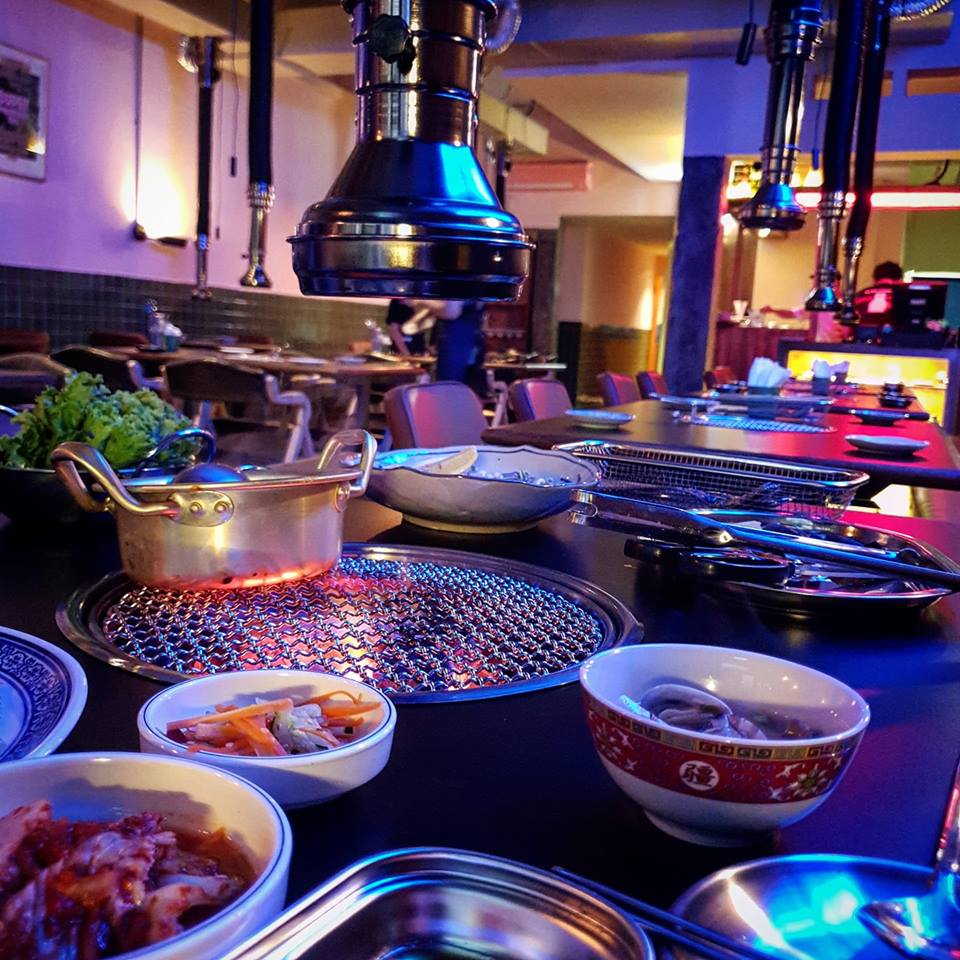 Last but not least on the list is Super Boring Club, located along the same stretch as Lucky Tora. Thankfully, it doesn't live up to its name by serving up Korean barbecue alongside Japanese izakaya. Safe to say, the menu at Super Boring Club is anything but boring. What's great about it being a restaurant and a bar is one's ability to wine and dine in the exact same place. Be sure to look out for their cocktails, which places heavy emphasis on whisky, saké, and soju.