Fun fact: the Japanese don't actually call sake the same way everyone else around the world does. "Sake" in the Japanese language translates to alcohol, which is basically every alcoholic drink. Instead, they call it "Nihonshu", which means Japanese liquor. Now that you know, it's time to say "Kanpai!" at these restaurants that serve a good selection of sake in KL.
The best part about having sake is that there are so many varieties out there that can be paired differently with what food you're having. Similar to wine, a richer-tasting sake will go well with heavy tasting food, and delicately flavoured sake pairs better with the likes of sashimi. Don't want to have it with food? Sake won't discriminate — it welcomes you to have it alone or with a snack. You can even have it warm or cold, depending on the type of sake.
Certain places might require you to pick out a glass or cup to have your sake in. Read this to find out which vessel to best have your sake in. Now, go forth and have a drink at one of these places to have sake in KL.
(Featured image: Nomi Tomo Sake Bar Facebook)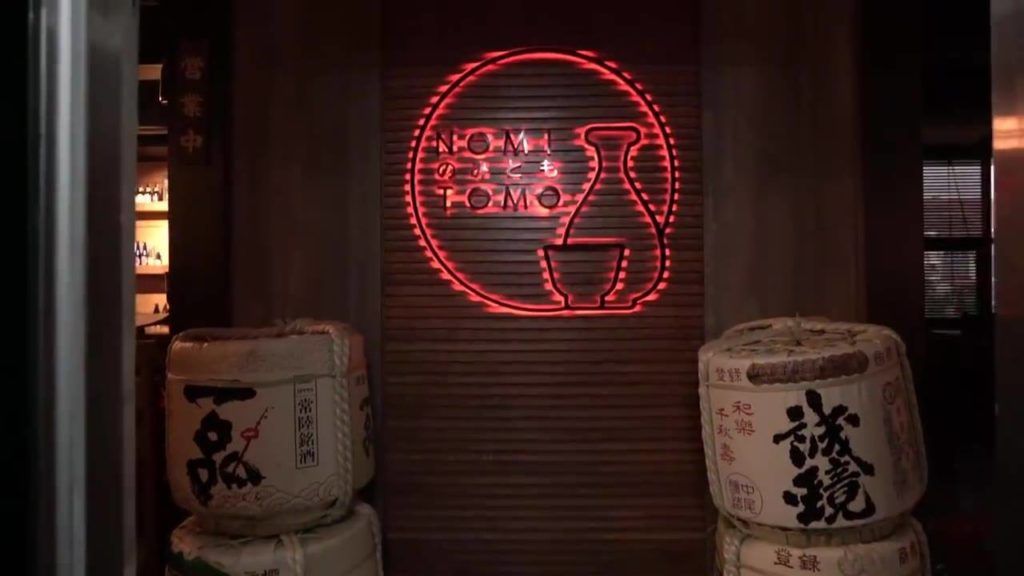 Nomi Tomo Sake Bar has been around for a fair period of time and is one of the OG places to have a sake night out. They're one of the few places in town that offer you a selection of sake cups to choose from. You can be discerning and choose one that best complements your sake flavour, or keep it fun and pick whatever shape and design you like. There's a great selection of sake bottles to pick from. Bonus — you even get to taste as many as you like before settling on the bottle you prefer. Nomi Tomo also serves yakitori, and they have a live DJ playing on certain nights.
(Picture: Nomi Tomo Sake Bar Facebook)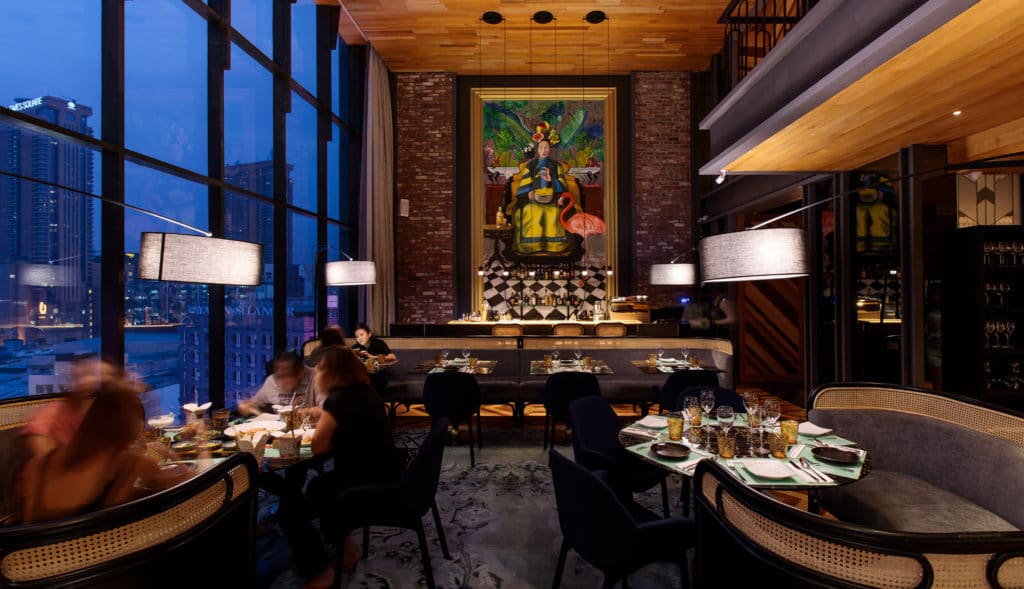 Not many would peg Mr Chew's as a place to have sake, but their regular menu does have a listing of over 20 premium sake brands. They have also just announced a new promotion for guests to try out more sake types paired with new dishes from Mr Chew's. Sake Night will be happening every first Thursday of the month. Part of the agenda is featuring five premium sake bottles that will be paired with completely new dishes that don't include your typical sashimi. If you're lucky, some of these nights will also feature Sake Brewers, which Mr Chew's will host from Japan itself.
(Picture: Mr Chew's Chino Latino Bar & Restaurant)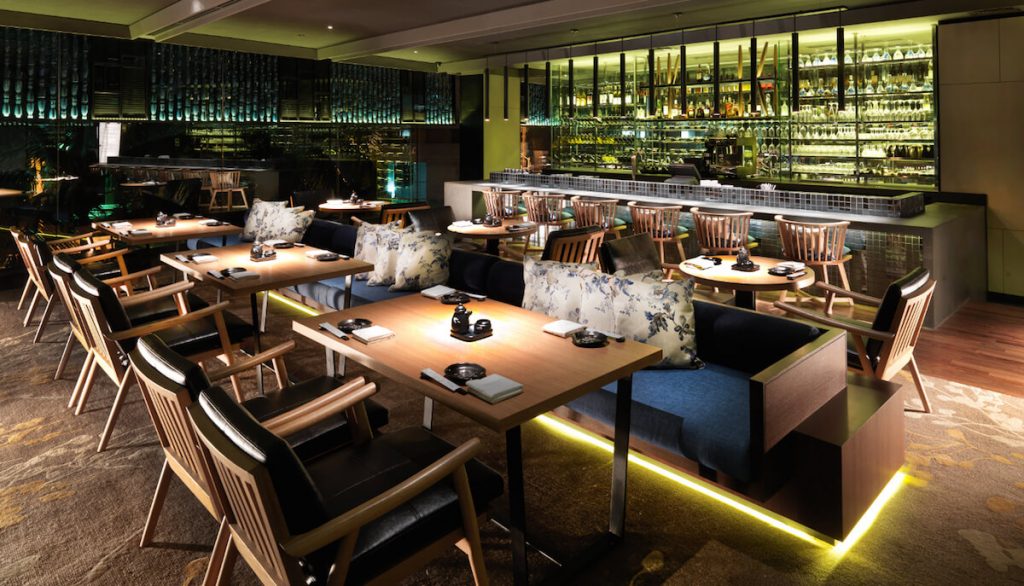 You won't find many places in KL that serve sake and have a sommelier on hand to help you out with the best pairing options, yet Tatsu in InterContinental KL goes beyond with their standards. The Japanese restaurant's in-house sommelier Sherra Yeong is more than happy to help you out with any of the types of sake and shochu available there while you feast on fancy Japanese dishes.
(Picture: InterContinental Kuala Lumpur) Other than a matcha bar and a craft beer bar, the basement of Isetan The Japan Store is also home to a decent sake bar. Not only can you shop for sake bottles to bring home, but you can also sit at the bar and try out your wares. You also have the option of buying grilled beef or sashimi from the other stores in the basement floor and having it with your sake. Want to know more about where your rice wine is coming from? There's a specialist around to help you know more about it.
(Picture: Isetan The Japan Store)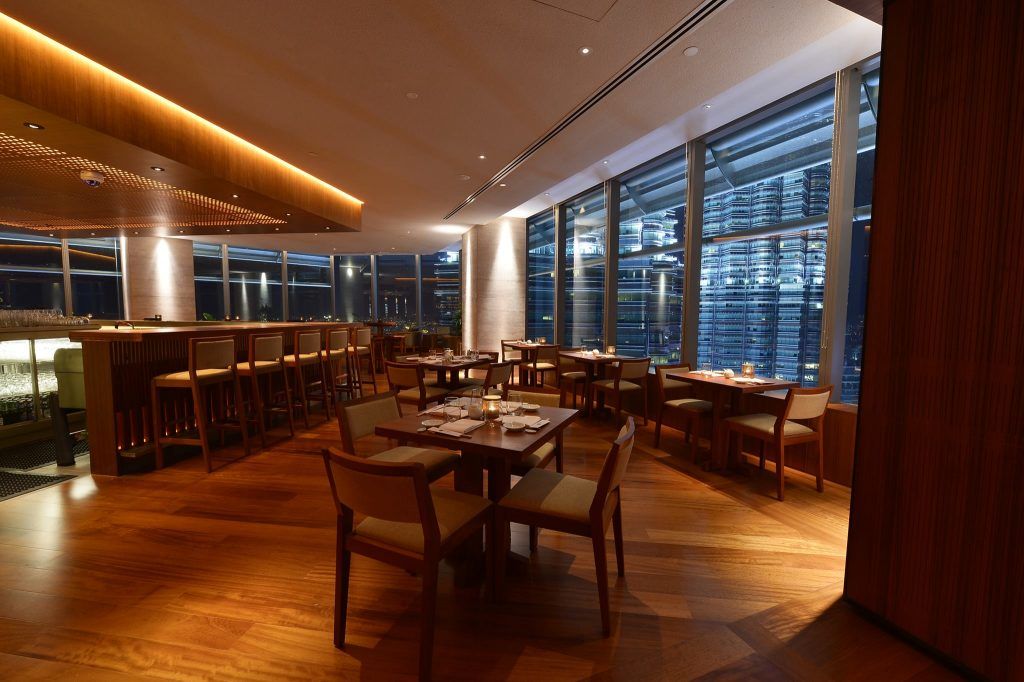 Without a doubt, you'll find one of the best sake selections in Nobu KL. There are some seriously premium varieties here, including the Nobu Daiginjo TK40 'The Premium Sake'. You can sample these extravagant sakes with the restaurant's equally adventurous menu of Japanese fusion cuisine.
(Picture: Nobu Kuala Lumpur)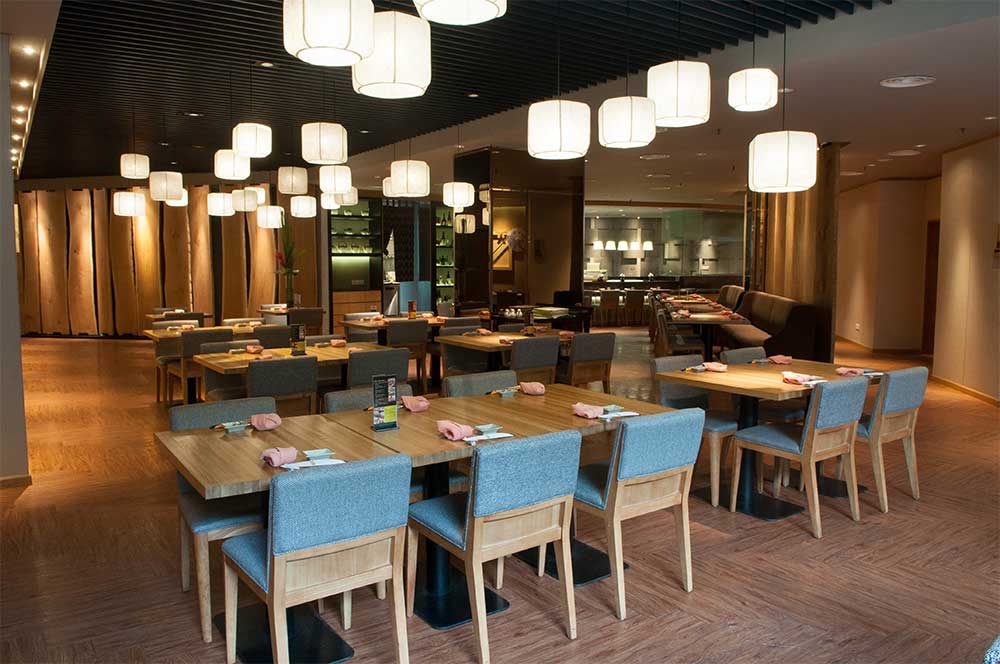 Eastin Hotel KL is a little out of the way of trendy eateries, but it houses a hidden gem in the form of its Japanese restaurant Eyuzu. The Japanese cuisine is classic, fresh, and excellent. The sake options to go with your food? Equally as expansive, with selections from Saito sake.
(Picture: Eastin Hotel Kuala Lumpur)