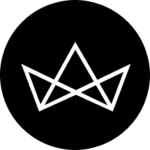 Bar Trigona makes history as the first Malaysian bar to enter World's 50 Best Bars 2020
Bar Trigona at Four Seasons KL puts Malaysia on the world map with a historic 44th spot in the World's 50 Best Bars 2020 list.
It comes to no surprise that Bar Trigona has become the first bar in Malaysia to enter the World's 50 Best Bars 2020 list given its credible reputation and the many accolades they've raked since its opening in 2018. Since its debut in the Asia's 50 Best Bars 2019 at 40th spot, then leapfrogged to 14th place in 2020 as Malaysia's best bar, there's no stopping for head bartender Ashish Sharma and the team at Bar Trigona as they add the cherry on the cocktail by placing 44th in the World's 50 Best Bars 2020.
The event, presented virtually for the first time, sees Bar Trigona debuting ahead of illustrious names including Tokyo's High Five (48th from 18th last year), London's Scout (51st from 28th in 2019), Singapore's Old Man (58th from 38th in 2019) and Tippling Club (64th), as well as New York's The Dead Rabbit (71th from 22nd in 2019) — a remarkable finish for a bar that's just over two years old.
"Being first-time entrants, we are absolutely over the moon. It is such an honour to join this prestigious group. The award reflects the entire team's genuine passion and tireless efforts to explore and develop drinks. Thank you to all our guests and to the wider cocktail community for believing in us, and for supporting us on this incredible journey," Ashish Sharma.
Bar Trigona prides on a menu focusing on indigenous and sustainable ingredients, speaking to its setting beyond the gilded walls of its host Four Seasons Hotel Kuala Lumpur. Malaysian produce is a mainstay, from the wild turmeric harvested in Pahang to the raw honey from the eponymous Trigona hives and tropical fruits from a Bangi organic farm.
The local honeybees, particularly, are given centre stage. Their nectar – simultaneously sour and sweet – peppers many of the drinks after Ashish discovered it on a research trek into the jungle. Book a table for sundown – the mirrored mosaic across the bar splays light all around the room during golden hour.
Bar Trigona also confirms its continuous commitment to sustainability by earning the Ketel One Sustainable Bar Award two years in a row alongside its accolades at the Asia's Best 50 Bars 2019 and 2020 respectively.
This news comes in as a shining beacon of hope to the F&B industry in Malaysia, which has suffered tremendously since the Covid-19 outbreak.
"We are well aware of the hardship hospitality venues the world over have experienced and the toll that Covid-19 has wreaked on our industry. However, we strongly believe that the announcement of The World's 50 Best Bars 2020 will provide a focal point and stimulus for bars as they enter the next stage of recovery. It is also important to recognise the passion, creativity and craft that has seen so many through this harrowing period and usher in some much-needed positivity as guests seek to return to outstanding bars." — Mark Sansom, content editor for The World's 50 Best Bars
With the current situation remains in the lurk of uncertainty, we (and the team behind Bar Trigona) remain positive and optimistic — while we find ourselves another good reason to head out (safely and responsibly) to Bar Trigona for a celebratory drink!
World's 50 Best Bars list
Connaught Bar in London, UK
Dante in New York, USA
The Clumsies in Athens, Greece
Atlas in Singapore
Tayēr + Elementary in London, UK
Kwānt in London, UK
Florería Atlántico in Buenos Aires, Argentina
Coa in Hong Kong, China
Jigger & Pony in Singapore
The SG Club in Tokyo, Japan
Maybe Sammy in Sydney, Australia
Attaboy in New York, USA
Nomad Bar in New York, USA
Manhattan in Singapore
The Old Man in Hong Kong, China
Katana Kitten in New York, USA
Licorería Limantour in Mexico City, Mexico
Native in Singapore
Paradiso in Barcelona, Spain
American Bar in London, UK
Carnaval in Lima, Peru
Salmón Gurú in Madrid, Spain
Zuma in Dubai, UAE
Little Red Door in Paris, France
1930 in Milan, Italy
Two Schmucks in Barcelona, Spain
El Copitas in St Petersburg, Russia
Cantina OK! In Sydney, Australia
Lyaness in London, UK
Himkok in Oslo, Norway
Baba au Rum in Athens, Greece
Panda & Sons in Edinburgh, Scotland
Swift in London, UK
Three Sheets in London, UK
The Bamboo Bar in Bangkok, Thailand
Tjoget in Stockholm, Sweden
Buck & Breck in Berlin, Germany
Employees Only in New York, USA
Bulletin Place in Sydney, Australia
Bar Benfiddich in Tokyo, Japan
Artesian in London, UK
Sober Company in Shanghai, China
Indulge Experimental Bar in Taipei, Taiwan
Bar Trigona in Kuala Lumpur, Malaysia
Drink Kong in Rome, Italy
Room by Le Kief in Taipei, Taiwan
Alquímico in Cartagena, Colombia
High Five in Tokyo, Japan
Charles H in Seoul, South Korea
Presidente in Buenos Aires, Argentina