You'll be duly impressed at the excellently spicy Uinah Ginger Beer hailing from Sabah.
We'd be lying if we said East Malaysia doesn't play second fiddle to the rest of us in the west. Despite being so rich with natural resources, culture, and heritage, it remains the more undeveloped and overlooked parts of the country. Hailing from the land below the wind, James Wong and Matthias Liew first debuted Uinah Premium Craft Beverages in 2018 after tinkering around with a recipe for artisanal ginger beer, made using local Sabahan ingredients. East Malaysia, according to the founders, is a treasure trove of local produce. "More focus should definitely be placed on growing our agricultural industry," said the founders. "Our environment, fertile soil and diverse landscapes allow for a wide range of local products, whether it's sea or land."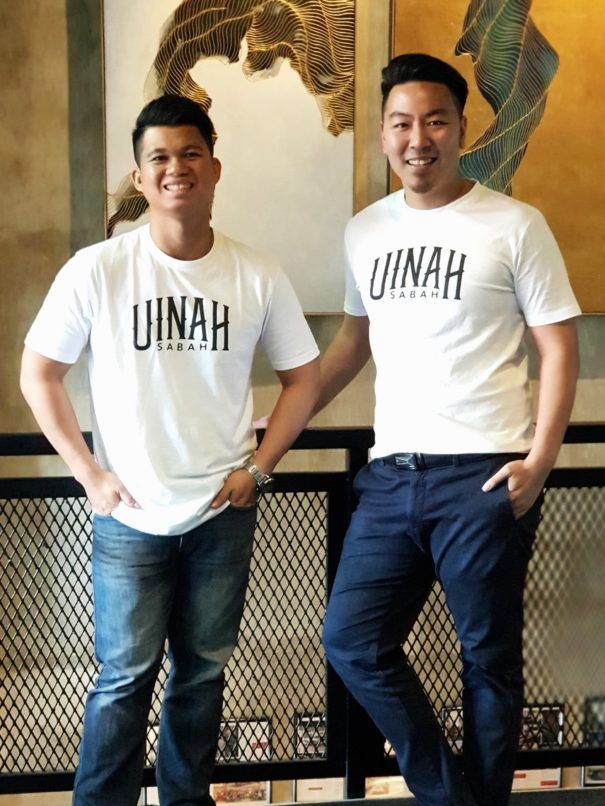 Wong and Liew also stressed that there hasn't been enough awareness of how much the east can contribute to the overall development and growth of Malaysia. "Local brands here also haven't had the opportunity to make their brands known — and there are some great ones out there," they said. "Through better marketing, support and exchange of knowledge, as well as will from the halls of power, we can really show the world what Sabah and Sarawak have to offer."
We're hoping Uinah Ginger Beer might change that.
Wong first fell in love with ginger beer during his time spent in New Zealand. Upon returning to Kota Kinabalu, he teamed up with Liew to make an attempt at creating their own brew of ginger beer. "It was really just a fun experiment at first — we didn't have any experience in crafted beverages as I'm an architect and Matthias is a commercial diver," he explained.
For those who may not know, uinah is a Sabahan slang meaning "Wow!" or "I'm impressed!". It's precisely what the founders wanted people to feel when they take their first sip of the ginger beer. Having tried it for myself, I can attest to that. What stands out the most upon taking the first sip is the refreshing spiciness of ginger and not an overwhelming syrupy taste, which most ginger beers seem to have. "If you taste Uinah Ginger Beer, you'll find that it's spicier than usual – a surprise for the taste buds but just as refreshing," the founders affirmed. "We always knew that Sabah is full of quality raw ingredients because our soil and environment are fantastic for growing great produce. There was no question when we developed our ginger beer recipe — it had to be local Sabahan ginger."
At the core of the drink is Tambunan ginger, a species that hails from the state itself. "We were very intentional about using Tambunan ginger because the region is in fact known for producing some of the spiciest ginger around," they explained. "We really wanted that local kick of spice in our brew, because we knew it would set our product apart from the other ginger beers out there."
Another aspect of Uinah Ginger Beer that's slightly different from the rest in the market is the fermentation process in its recipe. The natural fermentation of ginger with the other ingredients helps bring out the aroma and unique taste of Tambunan ginger — this gives the concoction a deeper, earthier flavour that's more sophisticated.
Although the ginger beer tastes absolutely perfect on its own, we figured that it could be made even better by adding it into a cocktail. On behalf of the brand, bartender Shawn Chong of Los Sombreros (and formerly Omakase + Appreciate) suggested two classic cocktails – the Moscow Mule and the Dark & Stormy – that could benefit from Uinah Ginger Beer. Find the recipes below.
Moscow Mule
Ingredients
45ml Vodka
10ml Simple Syrup
15ml Lime Juice
Uinah Ginger Beer
Method
Combine vodka, syrup, and lime juice in a steel mug or highball glass. Top it off with Uinah Ginger Beer and garnish with a lime wheel.
Dark & Stormy
Ingredients
45ml Dark Rum
10ml Simple Syrup
15ml Lime Juice
Uinah Ginger Beer
Method
Combine dark rum, syrup, and lime juice in a highball glass. Top it off with Uinah Ginger Beer and garnish with a lime wheel.