The Macallan Trilogy is our new favourite party of three. Comprising of the one age statement we love — The Macallan Fine Oak 12 Years Old, The Macallan 12 Years Old and the newest addition to the brand, The Macallan Double Cask 12 Years Old — it nicely sums up the numerous taste profiles the Scottish single malt label has been known for.
When it comes to sherry-cask maturation, The Macallan has been a trailblazer in the world of whisky for the past 200 years. The whiskies are well known and loved for their characteristic rich, fruity and full-bodied flavours. Much care is taken even when sourcing and selecting the casks, because that's where the flavour and colour comes from.
The brand has become an obvious, popular choice for whisky connoisseurs when reaching for their favourites. Served at the likes of Kyō, the new club in Mandarin Oriental Kuala Lumpur, you know you cannot possibly go wrong when a Macallan is on the shelf. To get to know each member of The Macallan Trilogy a little better, read on.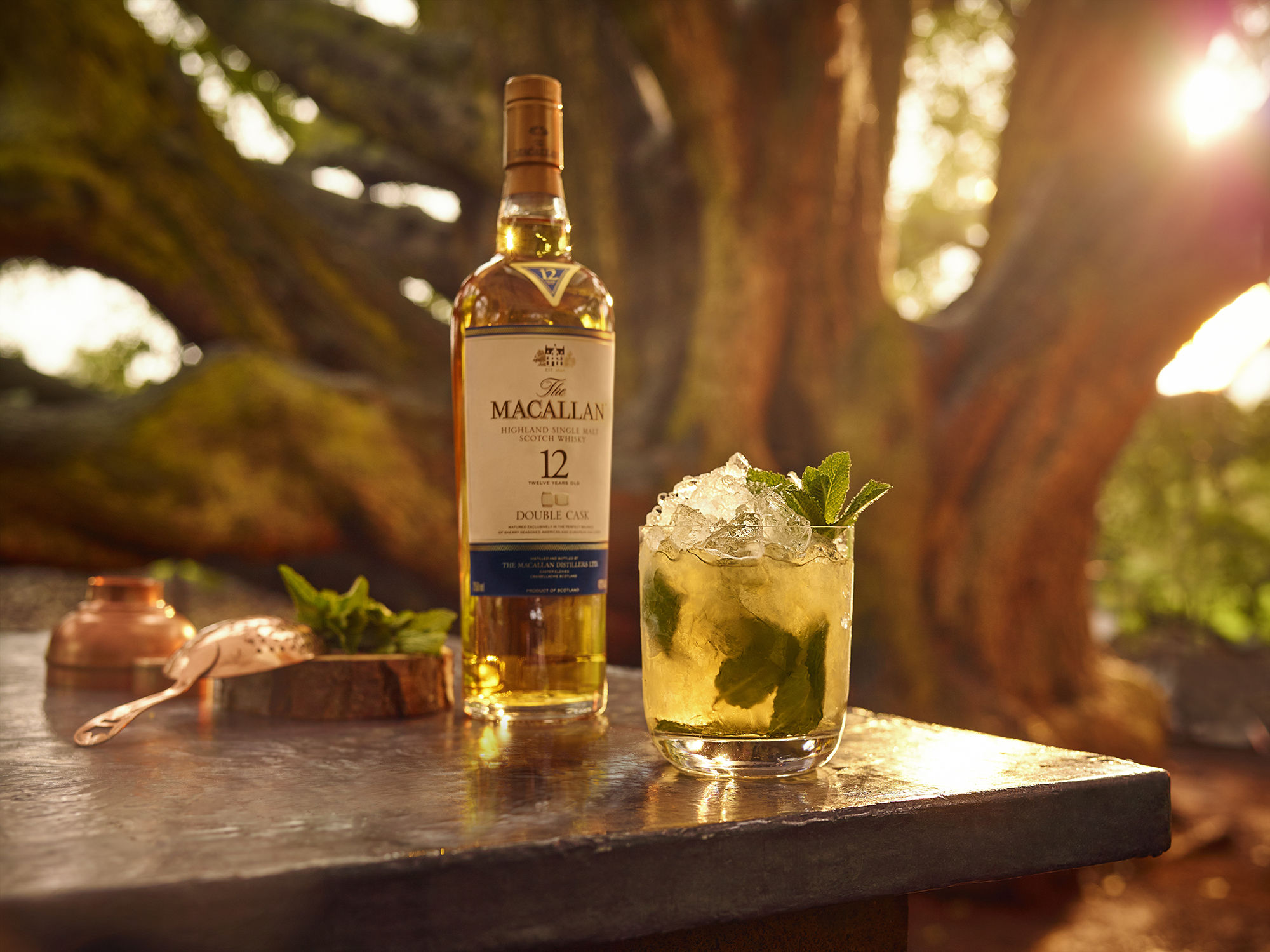 The Macallan Double Cask 12 Years Old
The Macallan's signature style of rich fruit, sherry and wood spice is maintained through a perfect balance of sherry-seasoned European and American Oak. The result is smoothly and indulgent, balanced by more dominant flavours of vanilla, citrus and light oak. Enjoy it on the rocks or neat, as the lingering notes will leave you wanting another dram.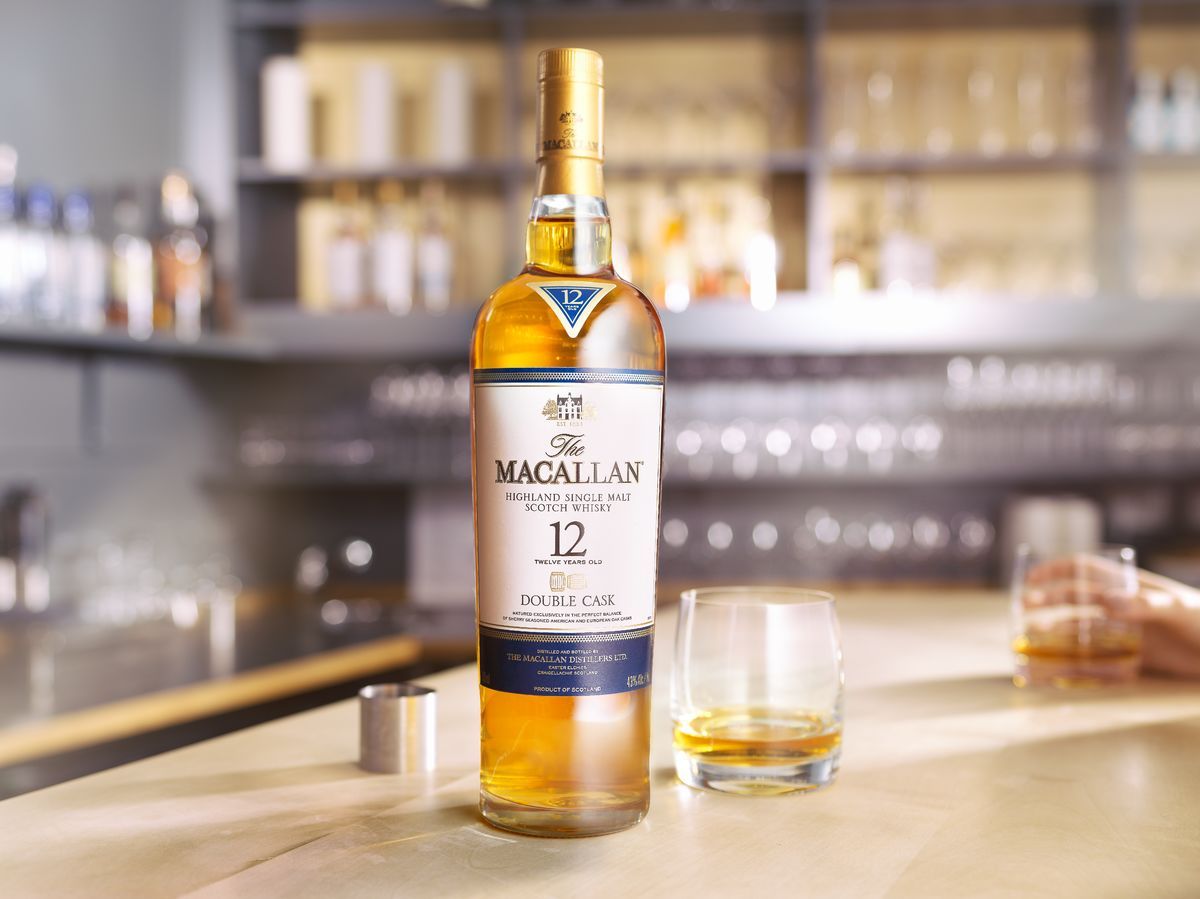 The Macallan Fine Oak 12 Years Old
If you prefer a whisky with more diverse flavours, this one's for you. The Macallan Fine Oak 12 Years Old is matured in three cask types for a character that's truly one-of-a-kind — sherry-seasoned European Oak and American Oak, and bourbon-seasoned American Oak. As you'd expect, the tasting notes are fruity and spicy but with a lighter style. Great as an aperitif, this whisky is mixable and refreshing; fantastic for when you need to get the party started.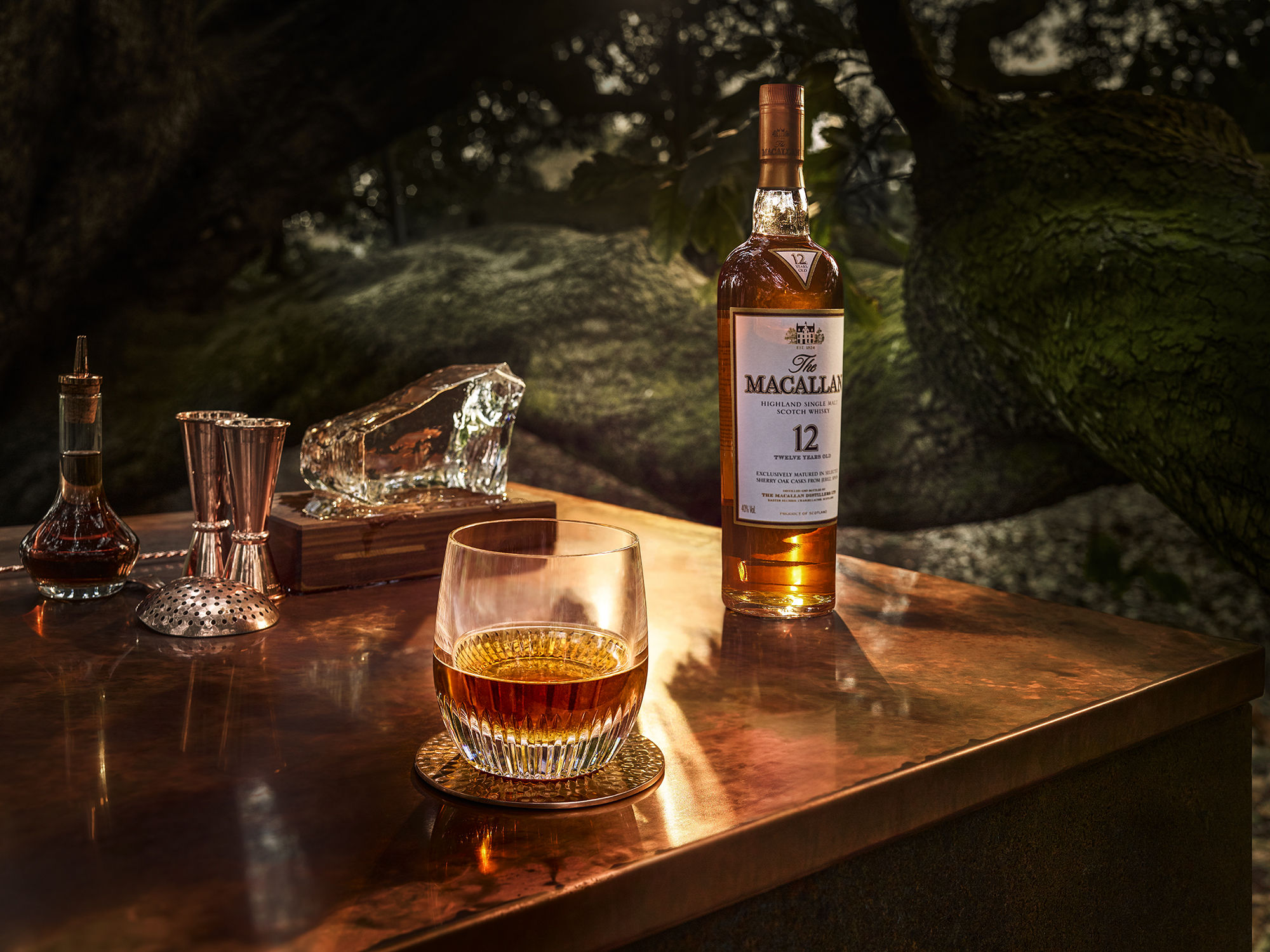 The Macallan 12 Years Old
Rich gold in colour, The Macallan 12 Years Old is a classic with rich and indulgent dried fruit flavours. It is matured in a 100 percent sherry-seasoned predominantly European Oak, and boasts a more intense flavour. With tantalising notes of dried fruit, spice and wood smoke, it is a true classic and makes for a great gift. For a full and intense flavour experience, The Macallan 12 Years Old is best enjoyed neat.