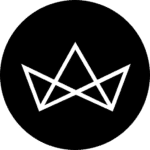 Chivas Regal Mizunara Cask Edition merges the sensibilities of Scottish and Japanese whiskies
Japanese whisky may not have a long history compared to Scottish whisky. Yet, it has been enjoying a comfortable success over the years. Chivas Regal has been privy to this rising trend, which is why it introduced the Chivas Regal Mizunara Cask Edition to its Japanese market back in 2013.
The usage of Mizunara oak casks came about during a time of difficulty back in World War 2. Imports were difficult, and demand for whisky from the Japanese army was high. Driven into a corner, Japanese whisky-makers decided to use an oak tree indigenous to the country: The Mizunara oak.
However, that didn't go exactly as planned, as the Mizunara oak was extremely difficult to turn into a barrel. To begin with, the oak tree does not grow straight — it curves and bends, which meant that getting the right stretch of wood to create a barrel would be challenging. Another issue was that the wood was extremely porous. It contained a high liquid content and was constantly damp, which made it hard to turn into a cask. Finally, the whisky makers needed a tree that was at least 200 years old in order for it to have a tighter grain and be suitable to be turned into a cask.
The Japanese whisky makers soon succeeded in turning the Mizunara oak into a suitable cask for ageing whisky. However, it only really gained momentum with whisky lovers much later, after the barrel had some time to impart a suitable flavour into the whisky. Now, the Mizunara cask is a popular choice for whisky makers to age or finish their spirits in.
Chivas Regal was one of the Scottish whisky brands to begin ageing their spirits in the Japanese oak cask. As a result, the Chivas Regal Mizunara Cask Edition was born.
One might wonder, how does the Mizunara Cask Edition differ from a regular Chivas Regal 12 Years? By finishing off the ageing process in the Mizunara cask, it gives the spirit a different aroma and flavour, which was why it appealed to the Japanese whisky fans.
In the Mizunara Cask Edition, one may find notes of pears and apples when they first nose the whisky. On the palate, you'll find fruity and sweet notes akin to fresh orange zest. It is less strong-bodied compared to its Scottish counterparts. Back in 2013, it was only released to the Japanese market. Later, after gauging its popularity, it was released to France and Thailand. Finally now in 2018, the Chivas Regal Mizunara Cask Edition is available to the Malaysian market albeit in limited quantities.
Find out more about the Chivas Regal Mizunara Cask Edition here.