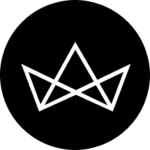 Freeform, hybrid, and botanical spirits are the latest liquor varieties inhabiting our home bars
Time to change up your palate with these hybrid spirits.
Where on your booze shelf would you place a spirit made with koji mould and saison yeast? This is one of many questions that bar professionals have asked while witnessing the current metamorphosis of the spirits universe.
The hard-and-fast rules of alcohol classification have been rewritten lately, with innovative and genre-defying spirits that provide a glimpse of what the future of drinking might be. In today's heavily saturated drinks market, brands and spirits producers have been trying to explore ways of diversifying their offering; pushing the boundaries of creativity, and in some cases, stepping out of the 'set in stone' regulations of a specific category by blending alcohol categories — and creating new ones altogether. This has been exemplified in new hybrid spirits as easily understood as blended world whiskies and ryes, to intriguing new crossovers such as a Scotch-Calvados hybrid.
In the last few years, the rise of 'botanical spirits' such as Ketel One's Botanical series — that is, spirits distilled in a classic way but which cannot be classified as gins (i.e. going without the requisite juniper) or any other traditional alcohol category — has opened the first crack in the wall of spirits classification. But that was just the beginning. With globalisation also comes globalisation of flavours, and alongside the evolution of new technologies, it has drummed up excitement in a new generation of educated and curious drinkers.
In particular, young spirit producers have realised that sticking to a set category might limit what ingredients can offer when it comes to flavour. In fact, some of them have taken their experimentation to a new level, cross-breeding techniques and mingling ingredients to the point where their liquids can't be neatly tucked into a single category at all. And there we have freeform, botanical and hybrid spirits, the new kids on the block, sneaking out of the rules of categorisation in the pursuit of flavour.
Empirical Spirits, based out in Copenhagen and run by two ex-Noma alumni Lars Williams and Mark Emil Hermansen, are probably among the most radical and thought-provoking of the next-generation spirit-makers. The team has a distinct approach from other traditional spirits makers and look at the industry with a chef's perspective. From their range of unconventional products, Helena is Empirical's flagship and base spirit. A 'double fermented clear koji spirit,' it marries barley koji with Belgian saison yeast — effectively bridging together the east and west in its fermentation methods — to create a subtle, floral, smooth liquid that clocks in at 40 percent ABV. With its clean taste profile, it holds its own whether served with green tea and lemon verbena or infused with other ingredients, such as orange blossom, for other cocktails.
In Scotland, organic whisky distillery Nc'nean sought to break the rules of the rigid Scotch industry. Running since 2017, founder Annabel Thomas started to experiment with a new make using organic Scottish barley, adding local botanicals and unconventional yeast — particularly in an industry where the standard is to use a single strain of yeast simply because it offers the highest alcohol yield. In a distillery functioning on renewable energy and driven by sustainable practices, Nc'nean also goes against the grain. It also bottles its liquids in 100 percent recycled glass bottles, considered a first in the world of Scotch. Nc'nean currently makes a single malt, a botanical Scottish barley spirit and variations aged in specially treated red wine and American whisky casks.
There are many other pioneers engineering world-firsts across the spirits industry. Compass Box, founded in 2000 by former Johnnie Walker marketing director John Glaser, is a Scotch whisky blending house that also recently launched Affinity, a hybrid of blended whisky and Calvados apple brandy. Making the most of both spirits' shared orchard fruit notes, double-distillation method and French oak maturation, the new hybrid offers a delicious flavour combination of apples and spice, dried fruit and vanilla that's almost a no-brainer.
Over in San Francisco, Endless West reimagines booze with Glyph, the first lab-engineered whiskey. Dubbed "the world's first molecular whiskey," Glyph uses chemistry to identify the molecules needed to create specific flavour notes for specific profiles. In particular, while traditional barrel ageing for whiskey can take years (a process already expedited by Kavalan thanks to the tropical climate of Taiwan), Glyph is able to harness technology that can develop the requisite variations in mere days. Endless West is also behind Kazoku, a molecular sake spirit, and Gemello, inspired by Moscato d'Asti but made without any grapes.
Purists might turn their noses up and scream heresy, but bartenders and sommeliers are ready to embrace this revolution of flavour. In any case, the future of spirits is here and looks more promising than ever. Let's raise our glasses and toast to what it can offer to the ever-evolving world of drinks, whether they're sipped neat or shaken in a cocktail.
(Header image credit: Endless West/Facebook)
This article first appeared on Lifestyle Asia Hong Kong.