Can't get enough of gin and all its juniper glory? Then you're in luck. You might have already begun building your own gin collection at home, but can it beat the bottles that these gin bars in KL have? Perhaps not. These bars specialise in gin, and their job is to bring you gin bottles from all around the world, mainstream and obscure.
So whether you want to get a simple gin & tonic at these gin bars in KL or dive deep into the heavy cocktails — Negroni, anyone? — you're definitely guaranteed a good time. Some of these bars even have a gin cart going around where you can not only pick out which type of gins you want, but also the accompanying herbs and garnishes to go with your drink. Sit back, relax, and sip on some good gin.
Also, did you know that there's more to gin than just juniper? Check out these gins infused with unusual botanicals.
If you loved Coley's Gin & Coconut cocktail, then you'll definitely be happy to visit its sister bar, Pahit. This bar opened with a main focus on gin and gin-based cocktails. If you're familiar with the original Gin Pahit cocktail conceived during the colonial era, this bar serves it up as well as its modern-day reiteration, a less bitter version. Other gin cocktails in the bar include sous vide fruit-infused gin & tonics and more than 20 kinds of gin bottles.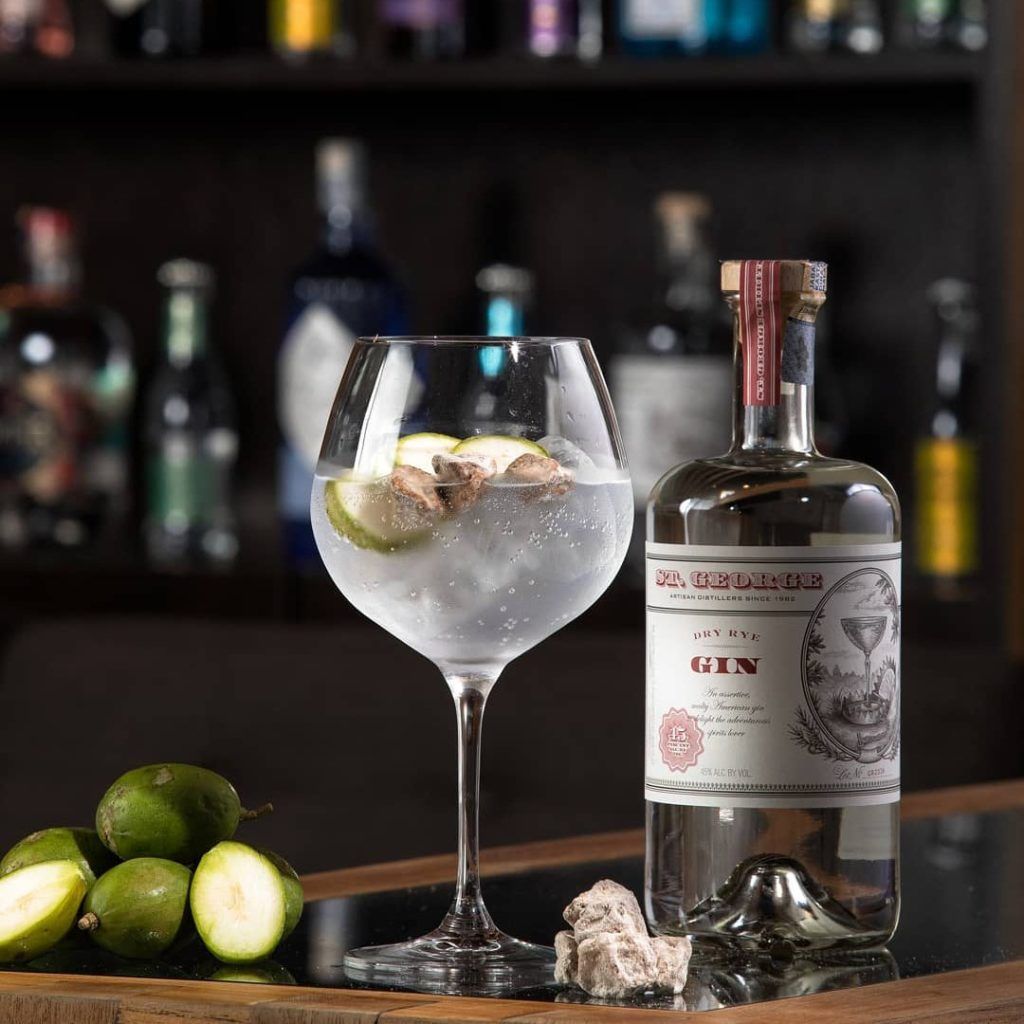 From the people at Marini's on 57 come MariGin, the newest gin parlour to hit the city of KL. Other than a wide range of gin bottles — there are 57 varieties — MariGin also has Ginfusions, which is basically gin infused with local flavours. Patrons will find these Ginfusions quite familiar, as the in-house mixologist has included infusions such as chrysanthemum, wolfberry, lemongrass, kaffir lime, and more. Ginfusions was created to specifically highlight Malaysian flavours, directed towards both the locals and tourists. Other outstanding drinks in the bar include a variety of gin-based cocktails and tonic waters that you've never seen before.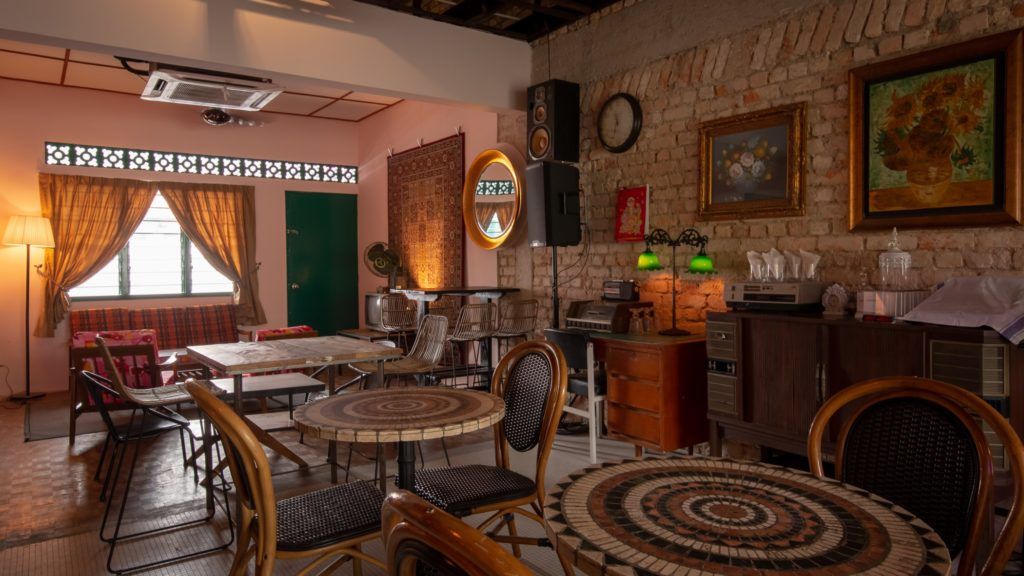 Located in the homey neighbourhood streets of Section 17 PJ is Mrs Jones' Parlour, the resident gin parlour. Taking on a vintage, old-Malaya interior style and a make-believe character (no guesses what her name is), Mrs Jones' Parlour is a fun take on a gin bar with a strong selection of spirits. The bar may be fairly new, but it already has 50 different gin selections to its name, and more to come. You must try the bar's refreshing gin & tonic infusions as well as the original crafted gin-based cocktails, each one taking a magical potion name.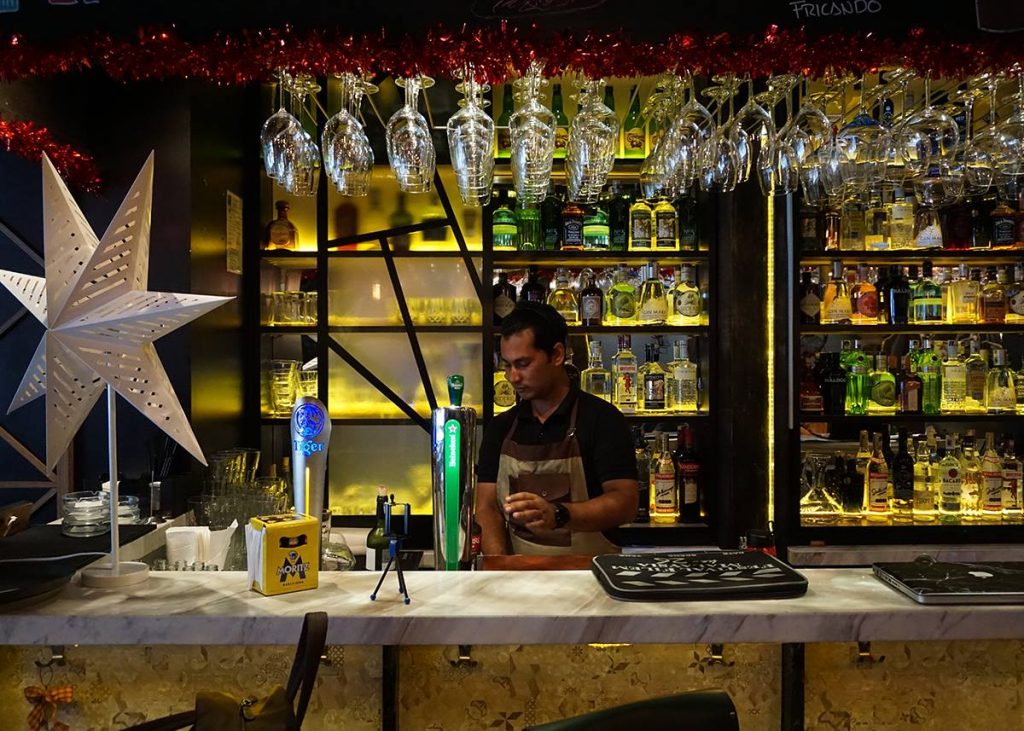 Before gin became trendy, Mercat Barcelona Gatrobar in Jalan Telawi, Bangsar, was already up in the game. The bar is one of the original ones in town serving up a good number of gin bottles, as well as the gin & tonic in its purest form: served in double-shot goblets with ice, and garnished with tart fruits and spices. You don't have to have your gin & tonic cocktail on its own, as the bar also serves up some pretty mean Spanish dishes, including a killer paella.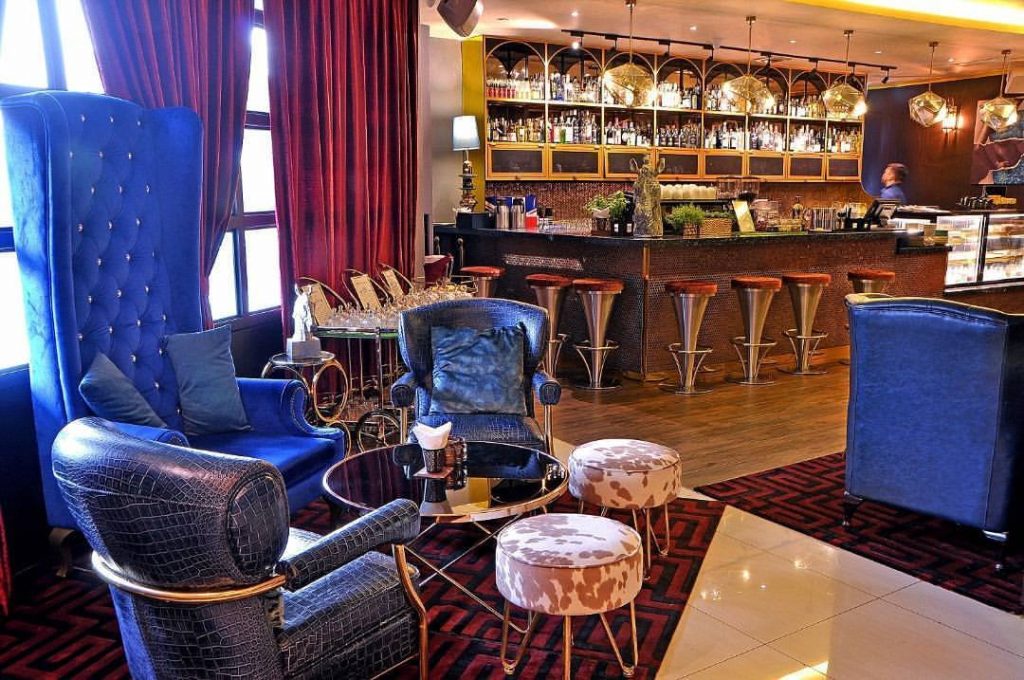 MAZE Gin Parlour & Coffee Saloon is perhaps the most extravagant-looking gin bar that one could possibly step foot into in the Klang Valley. With velvet furniture and carpeting, gold finishings and heavy drapes, you know your gin & tonic experience here is going to be epic. True enough, this is one of the very few places in KL that offer you a gin cart — in gold, no less — that comes with an assortment of fruits, herbs, and garnishes to make your G&T that much special. You might also like that it has over 100 different selections of imported craft gin.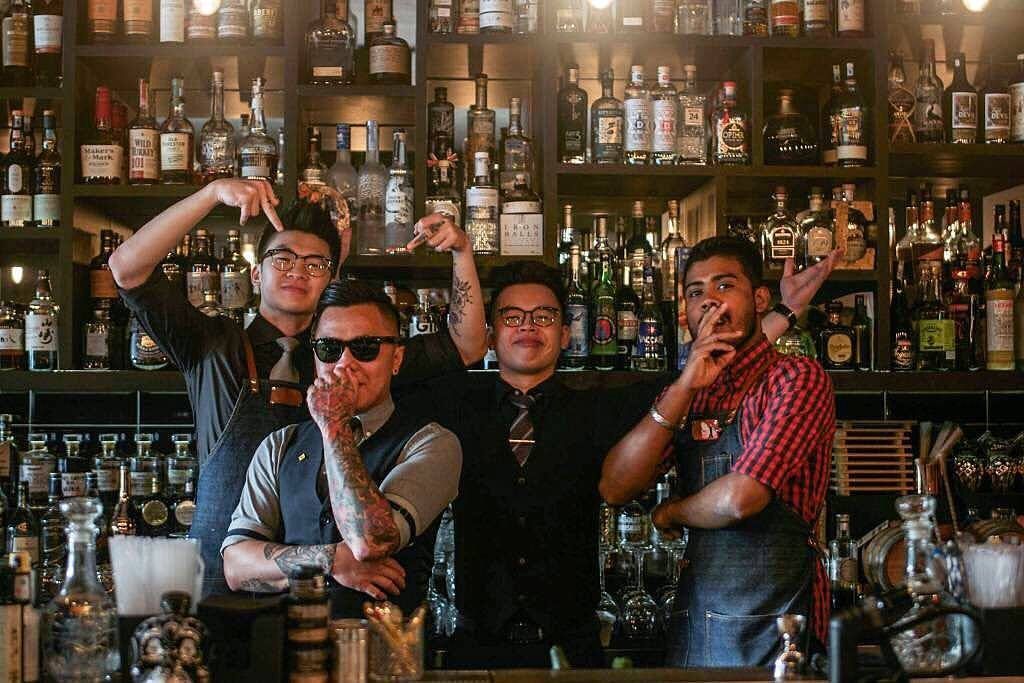 Hyde at 53M may not brand themselves as an exclusive gin bar, but they have a pretty decent selection of gin labels — 30 kinds from around the world, to be exact. The bar's Garden Gin & Tonic is popular with patrons, but the gin-based cocktails are also worth a shout. Try the 30 Shades of Grey, a cocktail made with earl grey tea-infused gin. However, we can't vouch for what happens with Mr Grey later on.