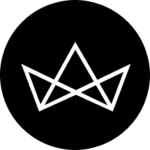 Spirit Spotlight: Hendrick's innovates again with the new Hendrick's Orbium made with quinine
When Hendrick's first released its gin back in 1999, the world fell at their feet and marvelled at the infusion of unusual flavours that were Bulgarian rose and cucumber. The unusual Scottish gin became a fast favourite at the bars and at home, perfect with just a slice of cucumber in a simple Gin & Tonic. 19 years later, they're doing it again with the launch of the new Hendrick's Orbium.
Announced late last year, the Orbium gin is yet another innovation on Hendrick's master distiller's part, Lesley Gracie. The same woman responsible for creating the profile of the original Hendrick's Gin, Gracie decided on another set of unusual botanicals for Orbium this time around: quinine, wormwood, and lotus blossom. "The bitter quinine lifts the profile, the wormwood adds a sweeter bitterness, and the lotus blossom balances the bitterness," mentioned Gracie in an interview.
Why quinine, of all ingredients? According to Gracie, the brand had first created a quinine cordial — Battersea — specially for bartenders to complement the standard Hendrick's Gin & Tonic. But when bartenders started to innovate and putting the cordial in other cocktails, Gracie saw its potential to be something more. Thus, the Orbium was born.
Made with the same distillates as the original gin, the only difference is the additional botanicals of quinine, wormwood, and lotus blossom that Orbium is infused with. On the nose, the smell of quinine is distinct. It is exactly like a Gin & Tonic — clean, mellow, fruity, and floral. After the quinine has settled, you're able to smell the fresh aroma of cucumber, followed by rose and lotus blossom. On your first try of the gin, try to sip it neat to really experience the layer of botanicals Orbium has to offer. The spirit starts off extremely green, followed by the sharp flavour of quinine and bitter woodiness of wormwood. It has a long finish with flavours of citrus, juniper, and cucumber at the end. Overall, the Orbium is quite the bitter gin, yet palatable, in a masochistic sort of way.
Sharp fans will immediately notice that having quinine in Orbium eliminates the need for a tonic water mixer, as the latter also has quinine. How else are you supposed to enjoy this fancy new gin? The solution here is to have a Gin & Soda instead, to really let the flavours of Orbium shine through. Or, you can follow Gracie's advise on Orbium being a really good martini gin. Just remember to stir and not shake if you want your cocktail sparkling clear.