New media artist Refik Anadol takes on a modern art approach to his collaboration with Hennessy V.S.O.P Privilège.
Science and the arts have always been seen as polar opposites, yet one could argue that there is art to be found in the science of things. Such is the case for Turkish-American new media artist Refik Anadol, whose work translates artificial intelligence and data into works of art — a new kind of 'sculpture', if you may. In fact, one of his most prominent works is his Melting Memories series, where Anadol combined data painting, light projections, and augmented data sculptures to show how the brain recalls memories.
The series was inspired by his uncle who had Alzheimer's — after realising that his uncle did not recognise him, Anadol worked with a team of neuroscientists to gather data relating to memories, and the brain activity that happens when one reminisces on old memories. These neuroscientists used a helmet with electrodes to capture the brain activity, which Anadol later translated into swirling, moving fluids in a six-metre tall LED screen.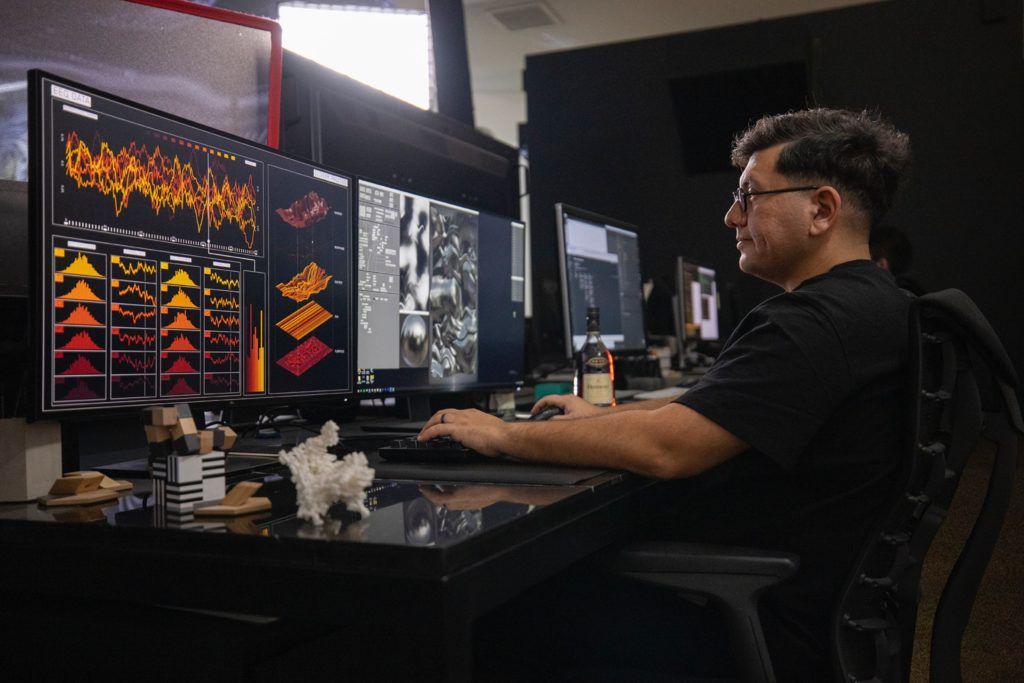 It was with this same technique that Anadol created his newest work in collaboration with Hennessy V.S.O.P Privilège. Using the same electroencephalogram (EEG) helmet, Anadol joined the Hennessy tasting committee at work in Cognac, France — a first with the brand, as cognac-tasting with the masters is a highly secretive process. As the tasting committee – including master blender Renaud Fillioux de Gironde – nosed and sipped on the eaux-de-vie, the EEG helmet took in the data of their brain waves, body temperature, blood pressure, and heart rate, while Anadol took note of their emotions and sensations.
The artist would later translate the data into a series of pigments and lights, which resulted in a 3D data sculpture masterpiece entitled Sense of Heritage. You can see Sense of Heritage imprinted not only on the Hennessy V.S.O.P bottle but also the box that it is housed in. Alongside the collectible box and bottle is an immersive audio-visual installation that will be revealed in Shanghai this month.
In an exclusive interview with Fillioux de Gironde, the master blender spoke to us on how cognac-making isn't as strictly traditional as it's made out to be — after all, his job is to find a way to make cognac better, which isn't necessarily the same process as it was in the early days.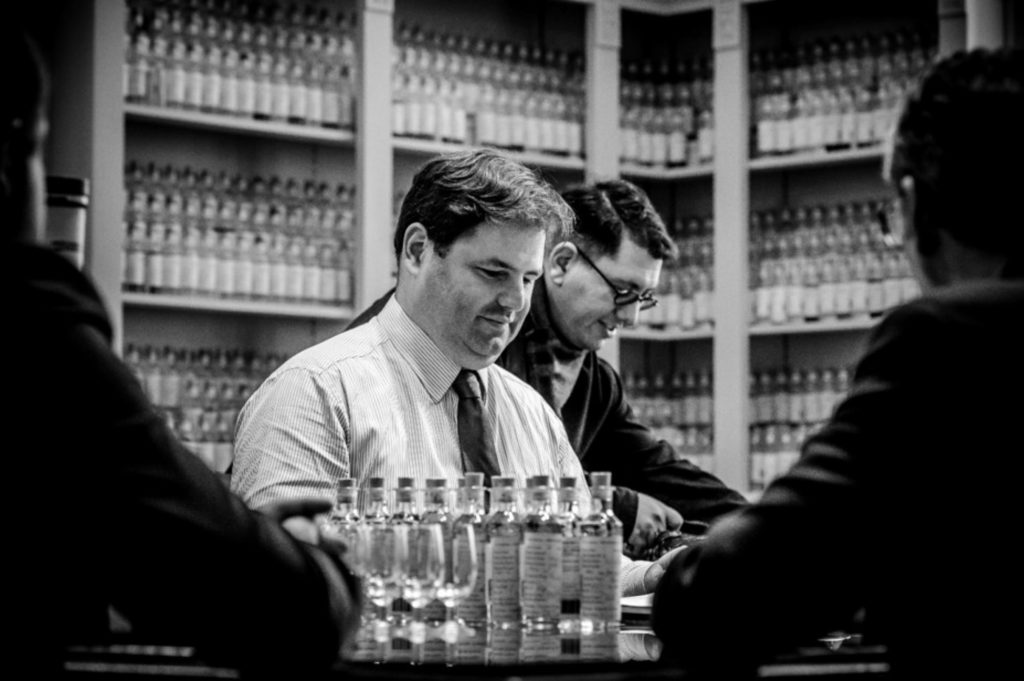 "Cognac-making might seem traditional, but we're always looking for new technology to help us," Fillioux de Gironde explains. "This means new technology to analyse things, new technology to make the better call. So in this regard, with the technology, even if it's not exactly the same, the philosophy that Refik Anadol is using shares the same way of thinking, which is: how can we always do better?"
If you want to do better, you cannot remain stuck in the past. You need to know what are the good foundations that you don't want to change, but that you want to build on? What is the foundation, but also what you can improve on? What I learned from my predecessor was that my role isn't just to keep it cognac-making as it is, but instead to always try to do better.
Renaud Fillioux de Gironde
During the EEG brainwaves testing that Anadol did with Fillioux de Gironde and the rest of the Hennessy tasting committee, the latter commented that while there were minor differences, the entire tasting committee had relatively similar brainwave responses while tasting the eaux-de-vie. "It shows that there's a consistency within the tasting committee, showing that what we've been doing all this while works. It was also reassuring to know that," Fillioux de Gironde says.
Technology aside, Fillioux de Gironde also mentioned that throughout the years, his predecessors at the job were also constantly looking at ways to make Hennessy cognac in a better, more efficient way. "If you looked at the old history of Cognac, you'd know that we needed to make big changes when phylloxera killed all the vineyards in the 1870s. As for us, with changes in technologies, how to harvest, and the distillation process, it's always about adaptation for us. Is the climate we have now exactly the same as before? Probably not. I see technology as a way to improve and adapt. But of course, we only have one goal: is it (the cognac) as good? Because that's what truly matters," he explains.
The 2021 Hennessy V.S.O.P Privilège Limited Edition by Refik Anadol will be available for purchase at
selected participating outlets and e-retail partners in Malaysia. Find out more here.
(All images: Hennessy)