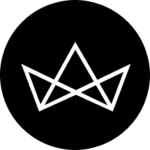 Joe Ngui of Bar Trigona will represent Malaysia in the Flor de Caña Sustainable Cocktail Challenge
The Flor de Caña Sustainable Cocktail Challenge was held in Malaysia for the very first time this year and Joe Ngui of Bar Trigona took the top spot in the competition. He will be representing the country in the global finals that will be held in Central America this March 2020.
Flor de Caña is a sustainably produced premium rum from Nicaragua and was recently awarded "2019 Best Rum Distillery". Its distillery runs on 100% renewable energy with sustainability at the heart of all its efforts, and with this global cocktail challenge, the brand hopes to inspire and promote more sustainable practices.
During the Malaysia leg of the competition held in The Rum Bar KL, nine finalists shook it out with their version of sustainable cocktails. There was also a mystery box challenge where the top three participants had to select three ingredients from the box to create a special cocktail on the spot.
As for Ngui, his sustainable cocktail was named The Mutiara. This cocktail featured the Flor de Caña 12-year-old rum as its base, mixed with a homemade Salted Plum Pinot Noir, Lemon Fig cordial made from locally-sourced figs, organic balsamic vinegar, and liquified egg white powder. The cocktail was served in a dehydrated cacao husk.
For his Mystery Box Challenge, Ngui created a Jungle Hornbill cocktail from his three selected ingredients of Sarawak pineapple, fair-trade brown sugar, and fair-trade cocoa powder. The Jungle Hornbill was, in fact, his own rendition of the classic Tiki cocktail Jungle Bird.