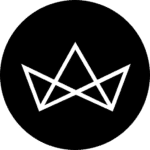 Justin Tay from Cabinet 8 by JWC bar wins top spot at La Maison Cointreau 2018 Malaysia
Justin Tay from Cabinet 8 by JWC in Johor Bahru recently claimed the top spot at the La Maison Cointreau 2018 Malaysia finals. Held in Pacific Standard Bar in Alila Bangsar, Tay competed with six other finalists to be crowned the Malaysia champion. He will go on to represent the country in the La Maison Cointreau 2018 Asia Pacific Finals. The first runner-up for the competition was Glen Oliver from PS150 in KL, while the second runner-up spot went to Joe Naik from Haiiro Usagi in Johor Bahru.
Tay's winning cocktail, the Hommagé is an original recipe made with Cointreau, Remy Martin XO, gula melaka, coconut oil, and apple cider. But perhaps what made his cocktail a winner was his zero-waste, sustainable cocktail concept. Using the cacao fruit, which can be easily found in Malaysia, he utilised every part of the fruit to create his cocktail. From its flesh to the pod, no single bit was wasted. Tay fermented the cacao flesh as part of his drink and reused the cacao pod as the serving "glass" for his cocktail. Using the pod as a glass gave out a chocolate aroma to the drink. As a final flourish, he infused cacao husk into hot water and poured it over dry ice as part of his presentation to let the judges have a whiff of the aromatic cacao earthiness.
The finals were held in two stages: one in Song Yan Farm in Bukit Tinggi, and the other in Pacific Standard Bar. For the first stage, the finalists were challenged to forage for ingredients at the farm to create their concoction of The Botanist cocktail. During the second stage, they were required to create their own signature cocktail using Remy Martin products with the theme of "Opulence Revealed". This meant that the bartenders were challenged to stage their cocktail presentation in the most creative way.
"The idea behind the Opulence Revealed presentation was to challenge contestants to craft a Remy Martin VSOP or XO cocktail where not only a balanced and unique flavour will be judged, but how much you are able to impact the judges," said Remy Cointreau Malaysia general manager Tyrel Ball.
"We hope that through this competition, we can exhibit the spirit of mixing and bartending to the Malaysian people," he added.
Find out more about the La Maison Cointreau 2018 Malaysia here.
(All images: All is Amazing)