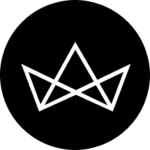 Non-alcoholic "cocktails" are taking off across the world and it's set to hit KL big time
We love our Margaritas as much as our Gin & Tonics, but slotting in a booze-free mocktail in between these drinks or bar visits could be quite a refreshing experience. Yes it's a 'mock' cocktail and they still have the same impactful flavours without the alcohol content (and minus the hangover). And it's not just for people who aren't drinkers, it's really made for anyone under the sun.
But what restaurants and bars have to live down until this very day is that mocktails are just overpriced sweetened water. "There are two ways to see it. Being a consumer, we tend to not value a mocktail due to the absence of alcohol despite the effort put into the creation of the mocktail and sourcing of ingredients," said a bar consultant Joel Poon. "Secondly from an establishment's point of view, certain places do not have a standard procedure or the quality check for ingredients as mocktails usually require fresh ingredients. People tend to sweeten the drink to cover up the faults in the final product."
But just because these are booze-free drinks doesn't mean it is easy to whip up. It's a way of thinking that's fast gaining steam across the world. Over in Singapore, Atlas — placed 15th on the World's 50 Best Bars list — takes great pride in crafting what they call "no alcohol cocktails". This is particularly so thanks to the health conscious gym-going, salad-eating finance executives that regularly patronise the swanky space.
Then in August this year, Forbes published an article giving considerable thought to whether or not these non-alcholic cocktails are poised for take-off. Diageo's spirits innovation company Distill Ventures also noted earlier this July that  'non-alcoholic' drinks are the most exciting drinks trend of late.
Indeed, these concoctions take as much preparation, or even more compared to cocktails said Joel. "Alcohol in cocktails have components to emulsify ingredients together where else mocktails — you will have to take an extra step to make things work. Its another thought and process that comes to mind," he explained.
"My philosophy to creating a cocktail is the same as mocktails. The kitchen plays a major role with my creations, techniques and execution," he said. "Moreover, having the mindset of sustainability these days is key. How can I incorporate my cocktail ingredients such as homemade purees, syrup, sodas, and such into a mocktail? How can I reduce waste or by converting, reviving a certain ingredient but also cutting down the cost of the bar? It's an all rounded factor rather than just throwing random ingredients into a pot or shaker and hoping something magical would happen."
Cocktails, without a doubt are still predominant. "I do get guests being very reluctant or even feeling awkward ordering a mocktail just because they have a social necessity to order something alcoholic. I am more than happy to serve people mocktails and I have a personal saying that goes like this, 'just because you don't drink or choose not to drink doesn't mean you can't join in the party. At the end of the day, pick what makes you happy and comfortable. Be it a cocktail or a mocktail," said Joel.
1
Jibril's Saloma
Jibril is the place for you if you just want to have both a non-alcoholic drink and cigar. This Great Gatsby inspired speakeasy bar only serves non-acholic drinks and full restaurant meals. This Soloma mocktail is a mixture of banana, buttermilk and grenaldine.
Jibril No. 25, SS15/4B Subang Jaya 47500, Kuala Lumpur, +6010-914 2439
2
Huckleberry After Dark's Maui Waui
Huckleberry After Dark is described as Huckleberry Food & Fare's rebellious sister. The restaurant serves comfort street food n' drinks, including spirit-spike milkshakes for that complete late-night nosh spot experience. The Maui Waui is made out of freshly squeezed watermelon, lemon, sugar, Sprite, and for that extra spice and kick, fresh jalapeños are added.
Huckleberry After Dark 2G & 4G, Plaza, Jalan Medan Setia 2, Bukit Damansara, 50490 Damansara Heights, Kuala Lumpur, +603-2098 7933
3
Melur and Thyme's Lemon Berry Sting
A good mix of East and West cuisine, Melur & Thyme uses modern skills to traditional meals. Its interiors are designed to be nostalgic, with hand sketches and scribbles of a dreamy traveller around the restaurant. Their Lemon Berry Sting has a great burst of refreshing lemon but is balanced with strawberry syrup.
Melur & Thyme G03H-I, Kuala Lumpur City Centre, 50088 Kuala Lumpur, +603-2181 8001