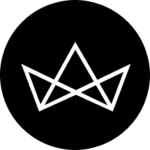 Peter Gago of Penfolds on how affluent young wine drinkers are shaping the future of vino
With a depth of offers and choice on the forefront — and not forgetting, a zany bottle label design — wine has a huge cachet with the younger generation today, in particular the Gen-Z.
The Penfolds winemakers have upheld their enduring 'House Style' for over 177 years, and the latest 2021 release is yet another testament to it. Long adored for its aromatic complexity, intensely rich fruit and ripe tannins of shiraz, Grange's winemaking techniques have stayed consistent since the first experimental vintages in the early 50s.
"The original aspiration for Grange was to create a red wine 'capable of staying alive for a minimum of 20 years'," says Peter Gago, Penfolds Chief Winemaker. "Tell that to sexagenarian vintages such as '52, '53, '55 & '62! Stunningly drinkable in 2021!"
The old adage 'age like fine wine' has never been more apt in moving forward, especially with Penfolds' latest Australia Collection 2021. From what Gago has observed, the younger generation are highly affluent in luxury wines. In its entirety, this new release displays red wines of distinctive refinement and cellaring potential as well as white wines which similarly deliver on complexity and flavour.
As Penfolds welcomes the new collection in celebration of Grange's 70th anniversary, Gago speaks to us about the young wine drinkers of today — especially the Gen-Zers — are shaping the future of wine drinking, and how Penfolds has adapted to how they produce, market and sell their wines to fit the demands of this new generation.
Firstly, what is Penfold's latest endeavour?
Our Penfolds g5, the third and last of the multi-vintage Grange g Trio, is soon to be released. Also the 2013 Thiénot X Penfolds Avize Blanc de Blancs & 2013 Thiénot X Penfolds Aÿ Blanc de Noir.  And hopefully not too long until the Penfolds 802-B Superblend release. I'm ideally looking forward to a post-Christmas (COVID-permitting) visit to France, and then on to California, to engage in our post-2021 harvest Classification tastings. Some exciting blends to create and add to our overseas endeavours should result.
How is wine production and the business of wine different 30-50 years ago compared to today?
Like with everything, the speed of doing business globally is enabled by enhanced technology and communication. However, thankfully some winemaking timelines don't change too much in the aspect of vine phenology, fermentation dynamics, maturation of wines in barrel.  It's wonderful for the wine drinker — so much depth of offers and choice nowadays!
Based on your observation, how does wine appeal to the younger market — we're talking about young Zoomers below 25 years old?
I think wine appeals increasingly to those below 25 years old, and I'm not just attributing that to the zany bottle label design! Sustainability, natural wines, organic and biodynamic practices have a huge cachet with this demographic.
How much of an influence does the younger generation have in the making of wine in today's context?
At Penfolds, we haven't too much altered our winemaking to appease a particular age demographic — yet there are existing styles in our rather generous portfolio that already naturally appeal to the younger generation, such as Max's, Koonunga Hill and our Thiénot x Penfolds Champagnes. This generation ages, and they then aspirationally 'trade up' and around our portfolio. Many global wineries proactively change what they make to appease certain trends. Penfolds discovered many decades ago that we 'can't be all things to all people'. We attempt to do what we do well, and we're delighted that other wineries have success with more transient trends.
What are the general misconceptions of wines amongst the younger audience?
Perhaps many are challenged by the huge number of labels, styles and prices that change annually. It can be daunting. Other beverages can perhaps be a little more prescriptive.
What are your thoughts on the impacts and influence of social media in the business of wine?
Engaging with consumers on social media has allowed us to broaden our audience around the world, reaching both established Penfolds loyalists and newer wine lovers. Social media has become a useful platform to enhance our storytelling abilities for greater connection with our followers. For consumers who are starting to explore the wonderful world of wine, social media can be a great resource for education and exploration.
As a chief winemaker and an expert in wines, what do you think are the best ways to reach out to the younger audience?
Education is everything — not only the technical and sensory, but also the history and culture of wine. Share a few benchmarks and create aspiration. Wine tourism has enormous appeal to this audience. i.e. interactively visit wineries and vineyards, meet and speak to those involved. Listen to the stories — smell, touch, feel, get to know the grapes, fermentations, and wine.
For a wine enthusiast just starting on the journey, how should one start their experience with Penfolds range of wines?
Penfolds Max's range is a great place to start for someone beginning their wine journey. These wines are contemporary in style and offer generosity, complexity and approachability as soon as they are released, while still maintaining an unmistakable Penfolds backbone. For those with more wine knowledge, you can't go past Bin 28 Shiraz or Bin 389 Cabernet Shiraz.  Both wines have been in the Penfolds family for over 60 years now, both wines can be enjoyed in their youth or they can be cellared for decades.
Lastly, I would encourage any wine enthusiast to take a journey through the Penfolds white wine portfolio, exceptional wines that showcase the best of Australia's cool-climate regions for Chardonnay and Riesling.