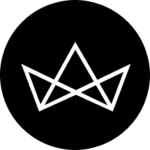 The Singleton of Glen Ord 14 Years Old is in Malaysia, and there are only 516 bottles of it
Nothing piques the interest of whisky collectors quite as much as hearing the words "limited-edition" or "exclusive". In that vein, The Singleton of Glen Ord 14 Years Old will very much get the collectors jumping off their seats. The scotch has recently landed in Malaysia with a limited quantity of just 516 bottles for sale. As for whether it's worth getting, we'll let you decide after this.
To begin with, The Singleton of Glen Ord 14 Years Old is part of Diageo's Special Releases and is the product of a triple maturation process in five wooden casks. "This unique maturation process is truly one of a kind, as it is thought to be the first time that different woods have been used to mature a single malt Scotch whisky, resulting in flavours so rich and complex, yet soft and gentle on the palate and nose, making it enjoyable for all consumers alike," says Diageo Malaysia Brand Ambassador Jeremy Lee. 
The scotch is first matured in a refill American oak ex-bourbon Hogsheads and ex-bodega European oak butts, and then further developed in a charred ex-Pedro Ximenez and ex-Moscatel wood cask, before finally being married in European oak Puncheons casks. This process results in The Singleton of Glen Ord 14 Years Old having a smooth mouthfeel alongside sweet and spicy flavour profiles of baked apple, zesty orange, raisins, and honey. There is a long finish with a lingering warm sensation on the palate. 
If you'd like to further taste the Scotch in various ways including cocktails, head over to Brixton 23 where they will be mixing up two kinds of cocktails for a limited time — the Old Fashioned 23 and Ladyluck. Meanwhile, get your hands on your own bottle of The Singleton of Glen Ord 14 Years Old for RM352 here. 
(All images: The Singleton Malaysia)