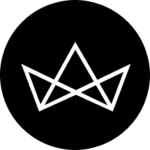 Spiced gin, luxury sake and extraordinary Syrian wine for your Christmas 2021 celebration
Stock up on spiced gin this Christmas. 
It would be unbecoming for well-wishers to celebrate Christmas without a touch of spices. Mulled wine is a traditional beverage infused with cinnamon, star anise and clove. This tepid concoction soothes frigid extremities during the merciless height of winter, much like a scorching furnace or a masonry fireplace. Granted Malaysia isn't blessed with such extreme climate, you can still recreate that wistful feeling with the right decoration – and drinks in hand. Warm the cockles of the heart with the finest selection of spiced gin and more.
Spiced gin, luxury sake and extraordinary Syrian wine for your Christmas 2021 celebration:
Jump To / Table of Contents